Sep. 8
2017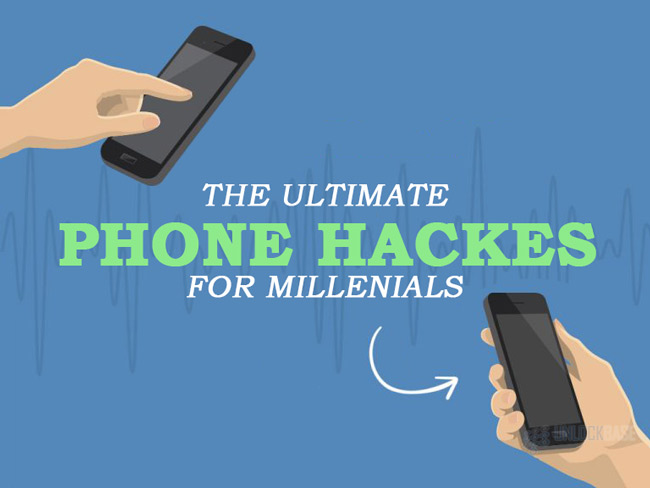 Whether you are planning an out of the country Christmas vacation, a weekend road trip with friends, or just staying at home for the long weekend – there's a lot that you can explore and do with your smartphone. It could be changing your carrier with a SIM network unlock PIN, recreating your phone case, or simply making use of an old box as a phone accessory organizer. Honestly, the list could be endless.
With the various resources available in this time and age, millennials (like you) will never have a problem doing simple and easy phone hacks. Here's a list that you will definitely find exciting and make you wonder, "Why was I not informed about this earlier?"
WHEN TRAVELING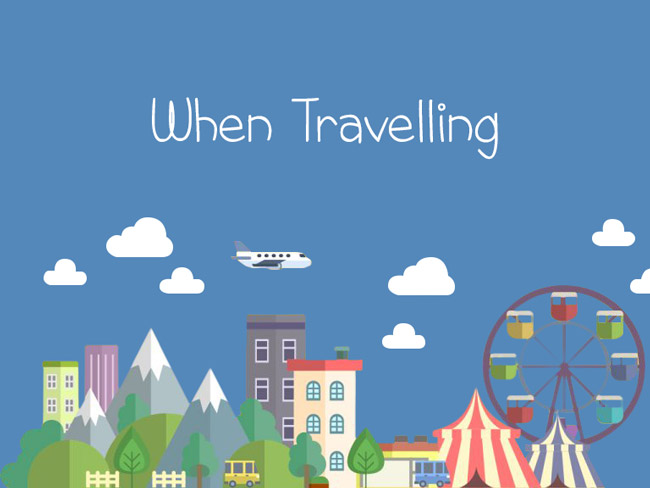 There are tons of phone hacks that can be extremely helpful when you are on an out-of-town vacation or abroad. These hacks may include:
Hack #1: Display contact details on your lock screen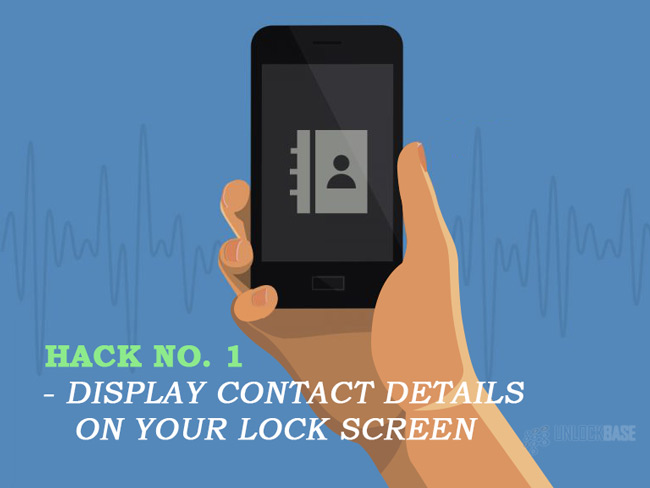 Losing your phone while you are out of town (or country) is probably the worst thing that could happen to you. Not only will it cause you problems when going back to your hotel, but it will also hamper you from communicating with the people you are with. Additionally, it's hard to not have a phone while you are in a different place – you'd definitely miss out on tons of things.
Hence, in order to at least have your phone back, try typing in your contact details such as your name, your e-mail address, your hotel address, and a friend's mobile number. Then screenshot it and then set it as your phone wallpaper. This will help you get your phone back in the event that a good Samaritan picks it up.
Hack #2: Make use of OTG disk drives for additional storage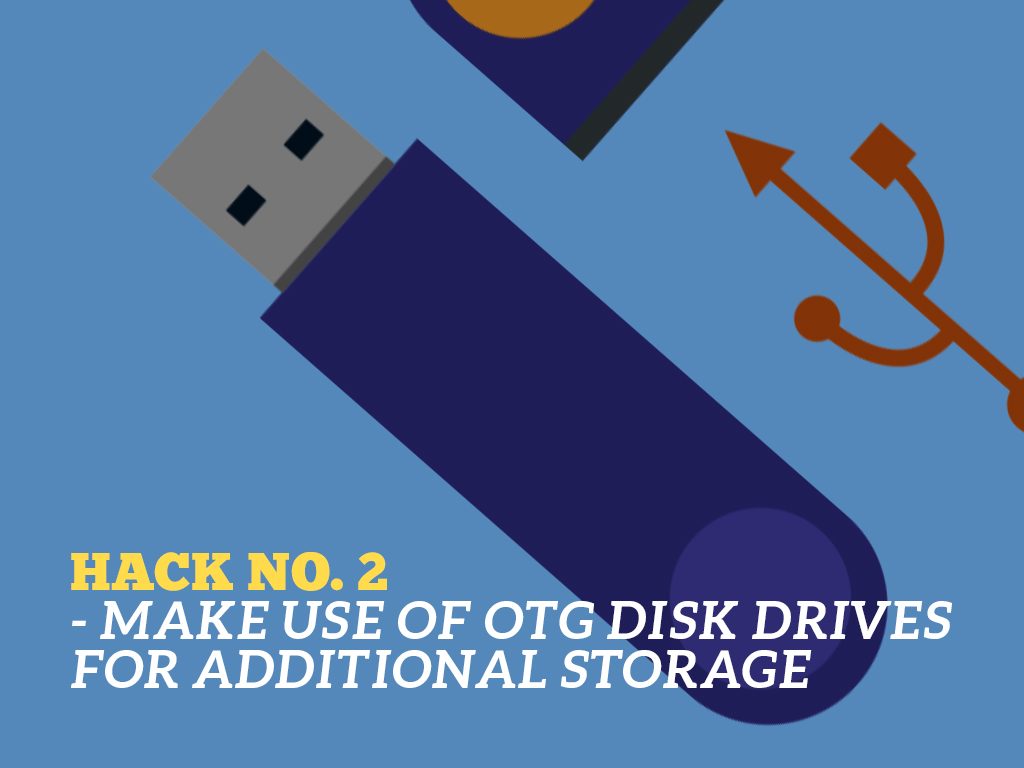 Running out of space on your internal storage is one of the many things that you wouldn't want to happen while you are traveling, and this goes especially for iPhone users. More so if your only photography tool is your smartphone. Yikes!
But thanks to technology, on-the-go or OTG disk drives are now available on the market. This makes it easier for those who are out of built-in and Cloud storage to save their photos in – thus, saving their vacations from getting ruined. Just plug in an OTG disk drive and you are ready to capture more scenic views from wherever you are in the world.
Hack 3: Use the headphone cord to snap your picture-perfect photos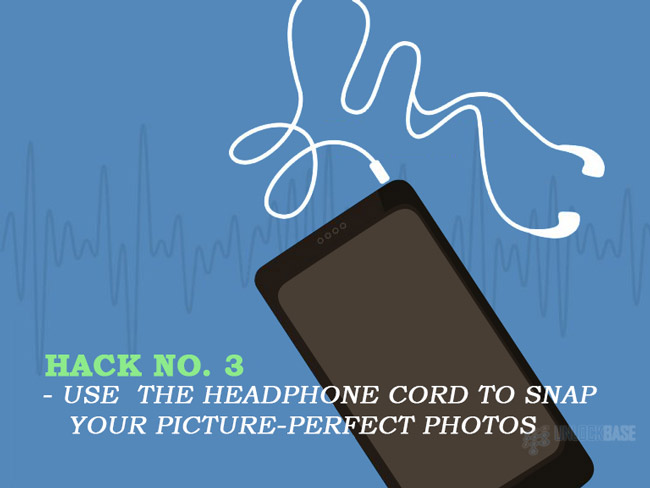 A terribly awkward experience you wouldn't want is to find yourself at just the right angle for a picture-perfect selfie only to find that you're unable to reach the shutter button. What's even more frustrating is that you are about to take a wide-shot selfie with your group of friends and you just can't rely on your own arm's length.
Luckily, there are solutions for this. If you are already familiar with the volume rocker camera trick with smartphones, this is just as the same with the volume buttons on your headphone cord. Plug in your headphone cord and press the volume button. Then, viola! You have captured yet another great photo to remember your travel escapades.
Hack 4: Equip your smartphone with the Disaster Alert app wherever you are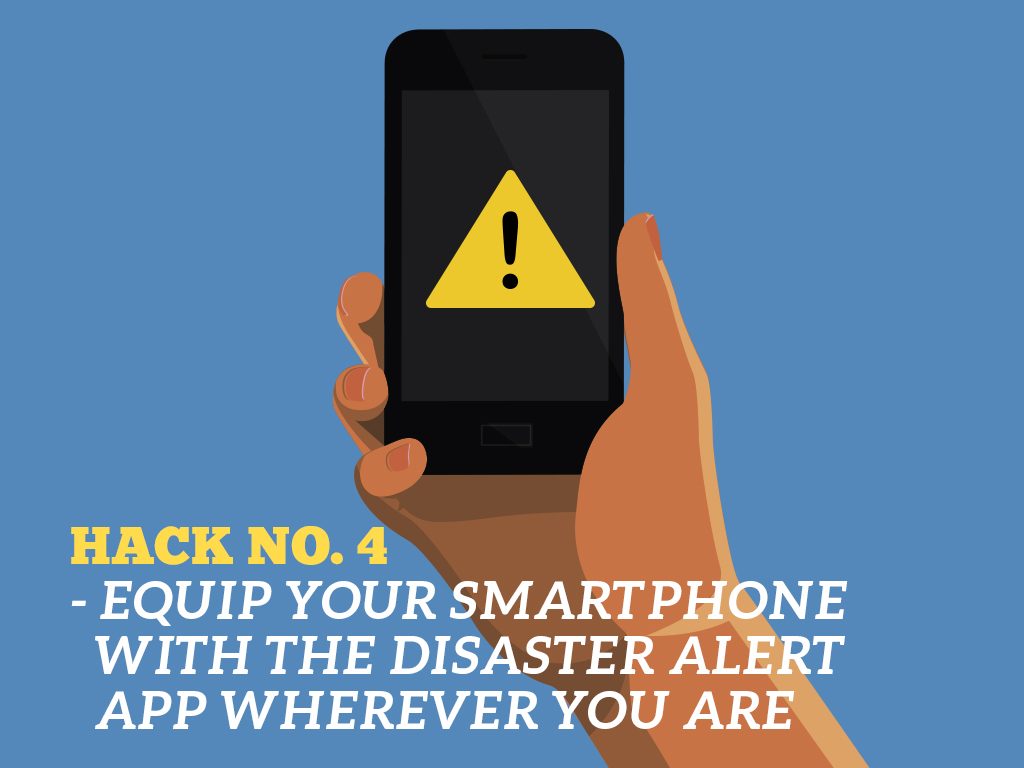 Traveling creates a certain kind of feeling where you're seemingly detached from the realities of the world – and for those who are only looking for fun, it could be hard to sense danger or impeding disasters.
Thus, to prevent your supposedly fun and stress-free travel tour from turning into a disaster stricken out-of-town, equip your phone with the Disaster Alert App from the app store. It's free and works regardless of your global location. In addition, it is capable of warning you of any current disasters near you like floods, storms, or earthquakes. You can also look into the details of the disaster including its intensity, and how long it has been active since the alert. It is definitely a necessary app!
Hack #5: Seal your smartphone in a zip bag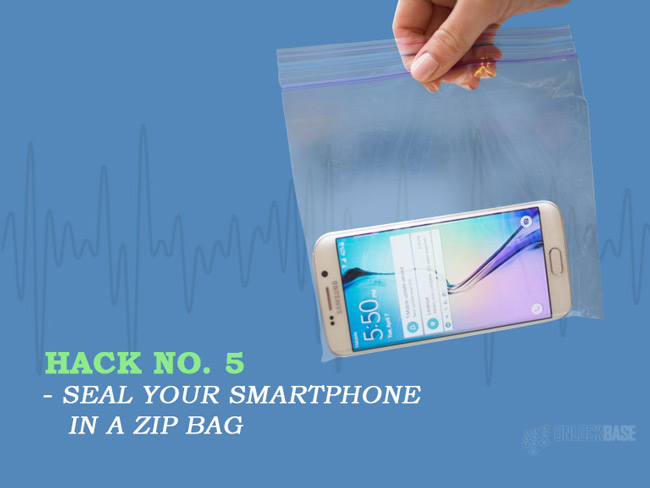 Whether you are participating in the Color Run, going to the beach, or taking part in a Hydro music festival, you will certainly need the help of a zip bag to protect the welfare of your smartphone. Otherwise, it will be filled with dirt, sand, or water. These particles will most probably be the cause of your phone's damage, or worse, its death.
Hack #6: Shoot time lapse videos with your smartphone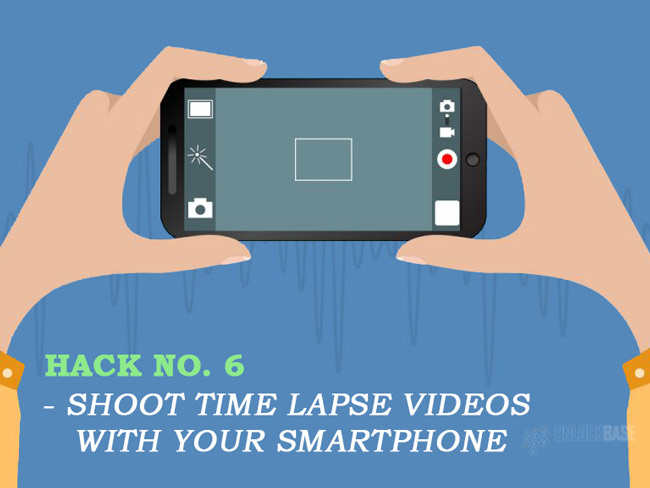 Here's the fun part. Have you ever wondered how those photography dudes create amazing time lapse videos as uploaded on Instagram, Facebook, or Twitter? Maybe you are thinking, "They probably have these great, high-tech equipment that's too expensive to buy." With this in mind, you'd probably just endure the itch of creating those wonderful videos and settle with static pictures. We do have a secret and yes – we'll tell you that.
With the variety of video recording, editing, and animation apps today, creating time lapse videos like a pro shouldn't be too hard. Great apps like Time Lapse Camera for Android and TimeLapse for iPhone can make this possible for you. Just a few tweaks and angling on your preferred shooting spot and you will definitely be able to get the perfect time-lapse which you can also flaunt in your social media accounts. Thrilled? Download the app now!
WHEN AT HOME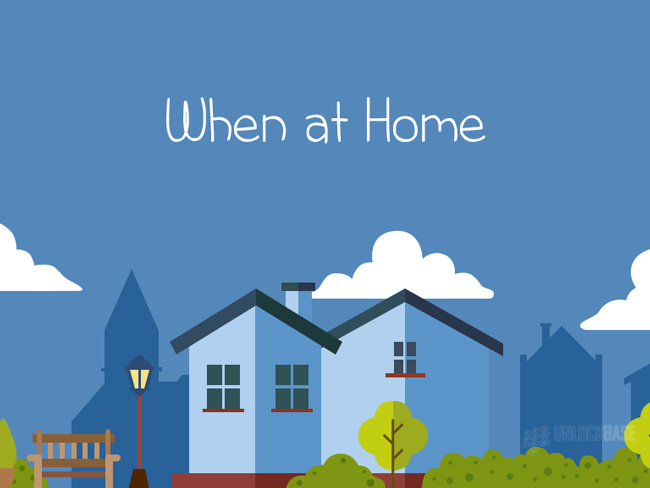 Travelling the world with your phone is only as good as having it work just as well as it would at home wherever you may be around the Globe. That's where a little trick called SIM network unlocking (with a PIN) comes in. It's as easy as it sounds, too, and the effects are absolutely liberating.
But aside from doing that to change carriers, there are still different ways that you can make use of in order to make the best out of your smartphone. Some of them are the following:
Hack #1: Fuel up your phone through your Smart TV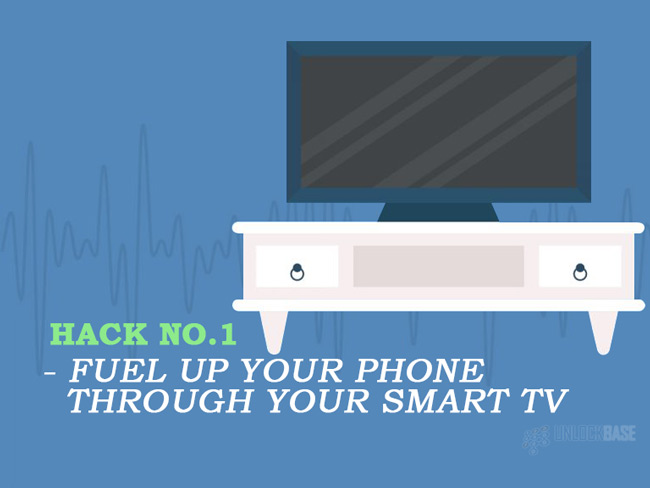 Staying at home for the weekend can be fun and comfy, especially if you are with the whole family. You can play for hours on your phone with your siblings though eventually, it may drain your battery. When it comes to the outlets, it can be terrifying when none is left for you to plug your charger into. This very instance may even cause 'sibling wars' at the moment. So, how can you avoid this?
Most often, people forget about the USB ports that your Smart TV may be hiding. This is a great non-crowded place to plug your charger cable and fuel up your phone. Just don't forget to turn airplane mode on for extra fast charging.
Hack #2: Increase the efficiency of your phone alarm with a glass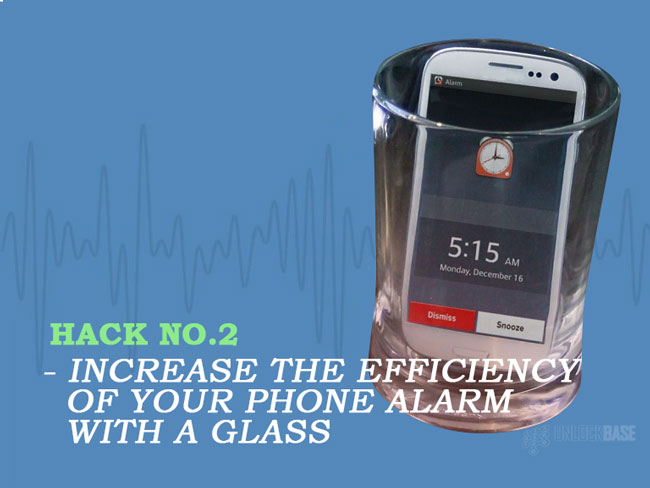 Waking up for a morning jog can be difficult if you tend to sleep past the alarm you have set on your phone. It's not much use if you don't wake up, after all. Now, to be able to keep up with your supposedly healthy routine and make sure you get to it, use a bowl or glass for your phone. Put it inside the container and leave it somewhere near you. The bowl or glass can help increase the volume of your phone in the sense that you won't be able to sleep through it. Good morning, sleepyhead!
Hack #3. Use your cassette tape's case as a phone stand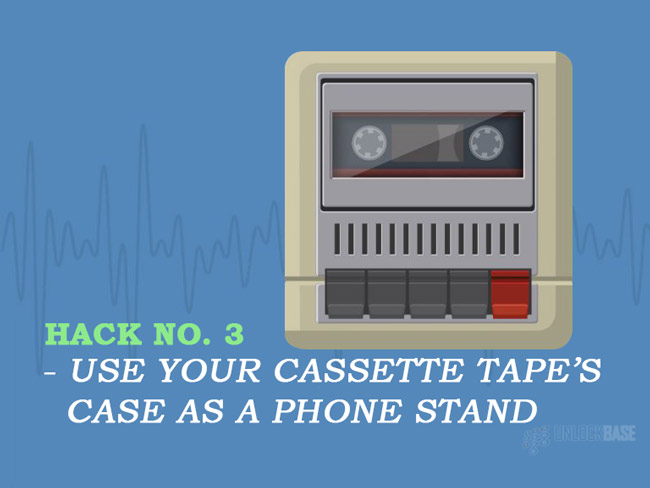 We often love to slouch at the couch and endure the numbness of our arms just so as not to interrupt the ongoing Netflix movie or series we've been watching for hours. No need to settle for this kind of setup further. We've got a great hack for you.
Bring out a cassette tape from your storage box and take the case. Open it and make sure that the tape-holding side faces outwards and the other faces down. Once done, place your smartphone on it and let it lean. Now, you've got an instant phone holder!
Hack #4: Your phone a.k.a. a universal remote controller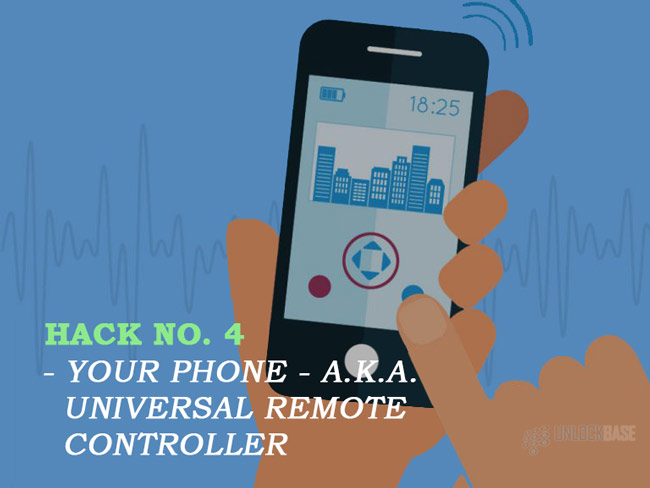 Losing your remote – whether it's for the aircon, the TV or the DVD player – may cause you to instantly feel irritated. Even more if you are already tired from work and have already lost patience in looking for it wherever it may be.
This is where your smartphone can come to the rescue. Along with the plethora of apps in the app store plus your high-tech smartphone, it won't be difficult to instantly turn it into a universal remote control. It's all a matter of finding the right app. Plus, it can be an advantage when you are fighting with your siblings over the TV, as you've already got your weapon to back you up in no time.
Hack #5: Control your computer through your phone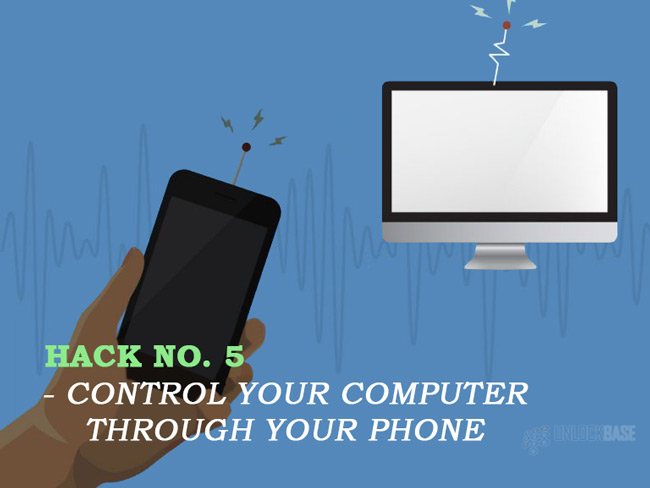 Everyone has their own favorite smartphone hacks, but this could be one of yours if you love to hang out on your laptop and phone. In a simple touch of a button from your phone, you will be able to take control of your computer's functionalities.
How? Here's the procedure:
Once both installations are done, run the server on your computer and open the app on your phone.
The app will scan for a server on your local network and once it locates the device, it will let you take control of your computer's functionalities such as power, keyboard, mouse, presentations, and etc.
The app basically consists of a variety of remotes – from basic computer functionalities such as restart, and shut down to app functionalities like VLC, Mozilla, and even Google Presentation. Almost everything is in your hands! Err, phone rather.
Hack #6: Use your phone to conveniently shop online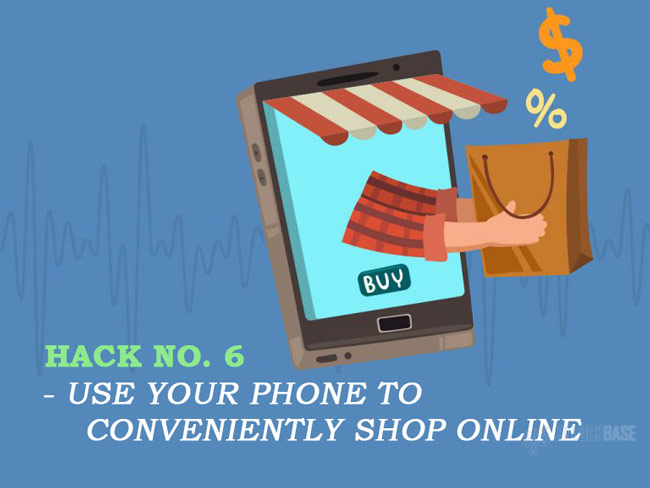 Whether you are just too lazy or the rain's just too heavy for you to go out, nothing can help you better when it comes to shopping but phone apps! Not only does it allow you to conveniently choose your preferred item in the comfort of your device, but it also features a whole lot of great deals that you can use in a purchase.
It is still important to be wise when purchasing items online. Always check the reviews before purchasing them. Happy shopping!
Key Takeaway
With these phone hacks, you will never fall behind with your phone – whether that's activating your SIM network unlock PIN or accessing new camera tricks – the list just goes on and on.
If you have got any other tricks in mind, let us know in the comments. We'd love to hear from you!
All products, and company names, logos, and service marks (collectively the "Trademarks") displayed are registered® and/or unregistered trademarks™ of their respective owners. The authors of this web site are not sponsored by or affiliated with any of the third-party trade mark or third-party registered trade mark owners, and make no representations about them, their owners, their products or services.