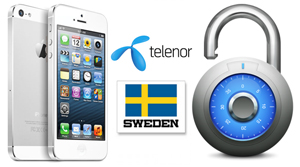 We're pleased to inform that we just find a new cheaper source to Unlock all iPhone from Telenor Sweden and we pass the benefit to you by reducing the price for this service to all our customers. Also the iPhone 5 is now supported ! New pricing is:
Tool: Telenor Sweden – iPhone 2G, 3G, 3GS, 4, 4S, 5
Old Price: 109 EUR or 139 USD or 89 GBP
New Price: 39 EUR or 49 USD or 32 GBP
Please note that as usual, all our advertised price are negotiable if you find cheaper with one of our competitor. If you find cheaper just contact us by email: [email protected] to negotiate a better deal !