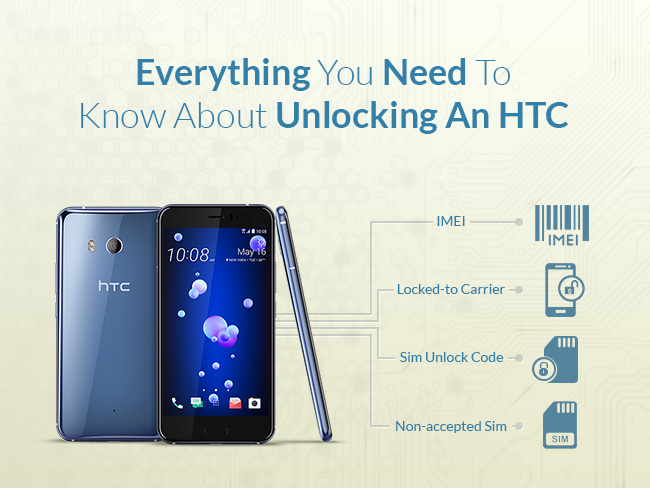 Unlocking your HTC phone? Don't know where to start or what to do? Well, you've reached the right place. Here at UnlockBase we will provide you the unlocking service you need and walk you through the process of doing it.
We've been in this business ever since 2004, and we are sure we have enough backbone to help you successfully SIM unlock your phone permanently. If you're ready for the ride here's what you need to know.
What Do I Need To Get My HTC Unlocked?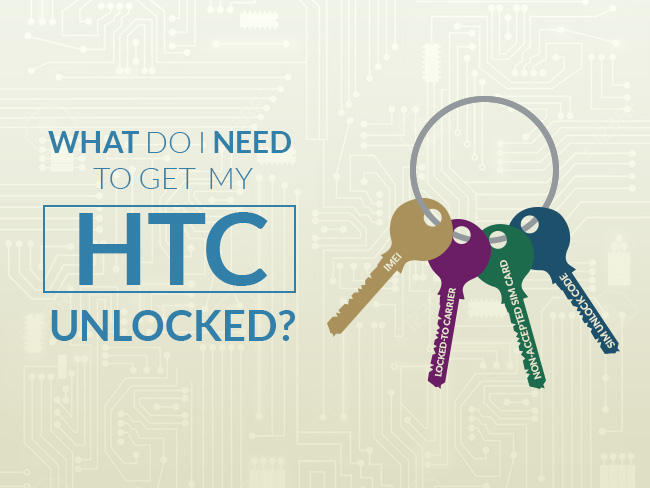 Here are the requirements to get your HTC unlocked. However, if your phone is from T-Mobile and MetroPCS you won't need an unlock code because there's an entirely different unlock process for them.
You can check out our article The Official Android Mobile Device Unlock App.
IMEI (Clean) (Dial *#06#; Go to Settings > About > Phone Identity)
Locked-to Carrier
Non-accepted SIM card
SIM Unlock Code (except for T-Mobile and MetroPCS)
Here's how you find the IMEI on an HTC:
All three of these requirements are readily available for you. If you don't know your phone's locked-to carrier because you got it online or it is second-hand, you can check the back cover of your phone and look for a logo of a carrier.
How Do I Get An Unlock Code?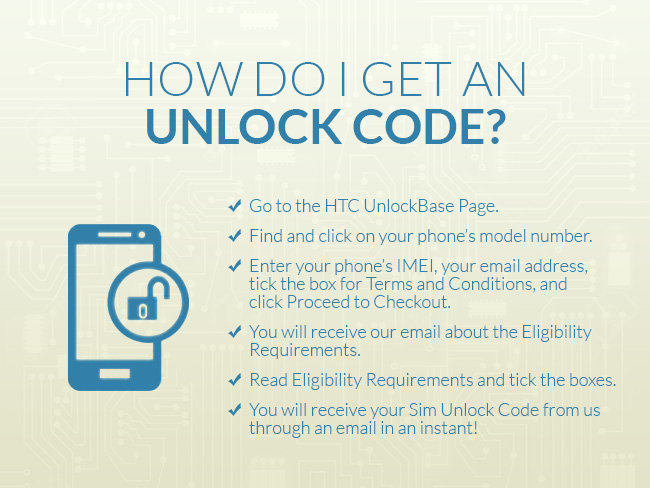 Here at UnlockBase, we've created an easy, step-by-step process that lets you order for a code with a breeze. Here's how:
Go to the HTC UnlockBase Page.
Find and click on your phone's model number.
Enter your phone's IMEI, your email address, tick the box for Terms and Conditions, and click Proceed to Checkout.
You will receive our email about the Eligibility Requirements.
Read Eligibility Requirements and tick the boxes.
You will receive your SIM Unlock Code from us through an email in an instant!
How Much Is An Unlock Code?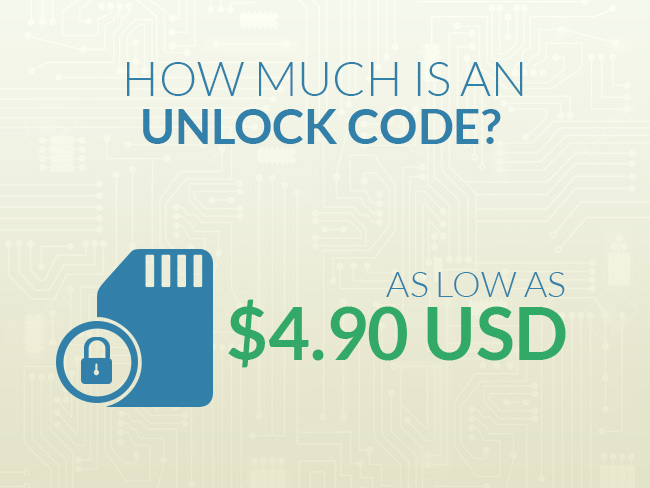 This depends on the brand and the type of service, but for HTC phones your order will be as low as $4.90USD and up to $16.90USD. You can check out our Wholesale Unlocking Page for more information.
I Have My Code, Now What?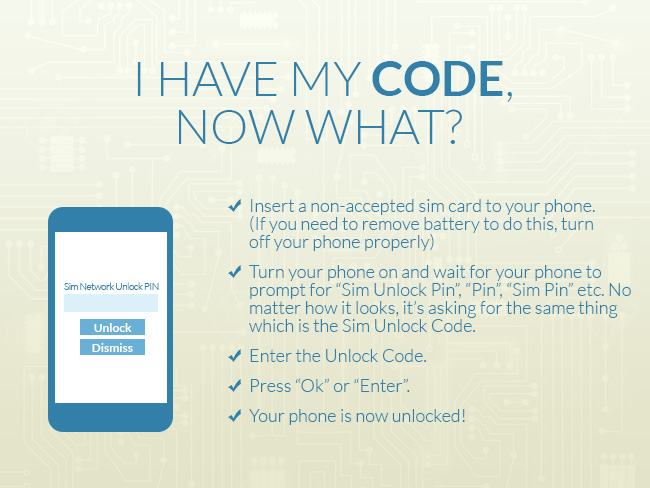 If you already have a code, then you can now proceed to the actual unlock process. Ready? Here's how we go from here:
Insert a non-accepted SIM card to your phone. (If you need to remove battery to do this, turn off your phone properly)
Turn your phone on and wait for your phone to prompt for "SIM Unlock PIN", "PIN", "SIM PIN", etc. No matter how it looks, it's asking for the same thing which is the SIM Unlock Code.
Enter the Unlock Code.
Press "OK" or "Enter".
Your phone is now unlocked!
Here's a Sample Video of Unlocking an HTC Phone (HTC HD7S):
The unlock process should be easy as that, it's not rocket science. Just be sure to put the code correctly the first time.
What If It Doesn't Work?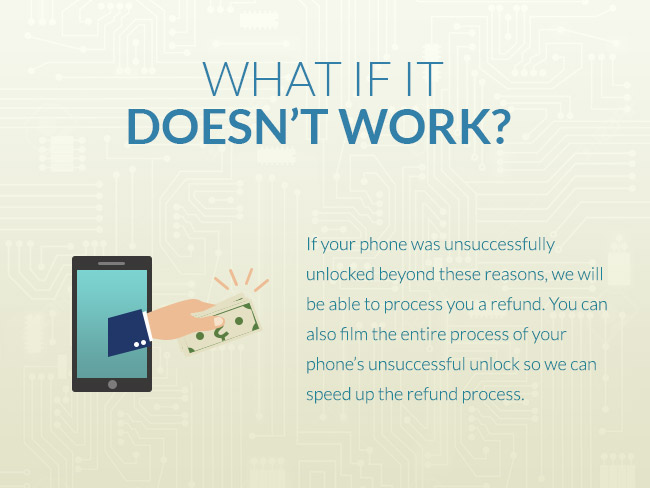 In the unlikely event that the code we provided you doesn't work, we will provide you refund. We will base the refund on the Eligibility Requirements that you have agreed on before you have confirmed your order. The Eligibility Requirements will be your protection and our guarantee for refund.
The Eligibility Requirements will depend per brand/unlock method, but here's what it generally asks for:
✔  Make sure your phone is not running on a Custom OS (e.g Cyanogen, Avatar). If your phone is running on Custom OS, please flash the original software back because the unlock code will not work.
✔  Make sure to check the "Code Entry Instructions" of the specific model of your phone before completing your order.
✔  Make sure you can access the Code Entry Menu of your cellphone. So before confirming your order, try to insert a non-accepted SIM card and check if it prompts for an unlock PIN/code. It should let you enter the code. If you can't access this page or it won't let you enter the code, contact our team before confirming your order.
✔  Make sure your phone is GSM and not a CDMA. If your previous carrier is Verizon, Sprint, BoostMobile, Tracfone, etc or any network using a CDMA type of network, you will not be able to use the unlock code, and this case there will be no refund. Also make sure your phone is compatible to the network of your new carrier.
✔  Do not confirm your order if your phone has a Device Unlock App installed, even if you find a way to enter an unlock code. The code will never work with a Device Unlock App, and as mentioned earlier, there's an entirely different unlock process for this.
✔  We don't support or help you set up APN Settings (Internet/Data), and our service only covers unlocking your phone. If you don't know how to do this, you can call your new carrier to help you set it up.
✔  Blacklisted and reported lost or stolen phones will still be unlocked but will be unusable because it will not be able to connect to a network. We don't provide refund if in case your phone is unable to connect to a network after being unlocked because of this reason.
✔  We will not be able to cancel your order after you hit "Accept" because all orders are done digitally with no shipping, and all orders are considered final. Although there's a delivery time of *1-48 hours (depending on the cellphone brand and carrier) your unlock order is now submitted to our suppliers. We will also not be able to refund you because of a reasonable delay from our supplier's end. Also, the code you have ordered will be of use specifically for the IMEI you have provided us.
If your phone was unsuccessfully unlocked beyond these reasons, we will be able to process you a refund. You can also film the entire process of your phone's unsuccessful unlock so we can speed up the refund process.
Why Choose UnlockBase?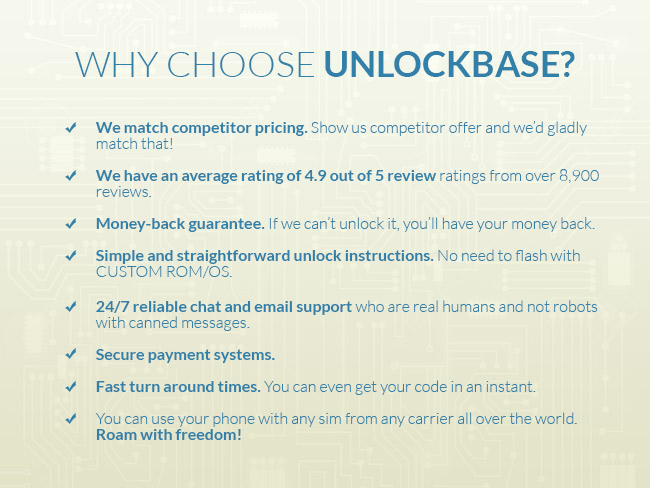 UnlockBase had been in this business for over a decade, and we've unlocked over 8 million phones ever since 2004. We have the fastest turn around times and you don't need to send your phones to unlock it permanently. Aside from these, here are a few more reasons why our customers come back:
✔  We match competitor pricing. Show us competitor offer and we'd gladly match that!
✔  We have an average rating of 4.9 out of 5 review ratings from over 8,900 reviews.
✔  Money-back guarantee. If we can't unlock it, you'll have your money back.
✔  Simple and straightforward unlock instructions. No need to flash with CUSTOM ROM/OS.
✔  24/7 reliable chat and email support who are real humans and not robots with canned messages.
✔  Secure payment systems.
✔  Fast turn around times. You can even get your code in an instant.
✔  You can use your phone with any sim from any carrier all over the world. Roam with freedom!
Is there anything we missed? Drop your comments below and we'll gladly answer them. If you have any questions you can also contact us via chat or email support!

If you ready to unlock your HTC phone, what are you waiting for? Unlock Your HTC Phone Now!
All products, and company names, logos, and service marks (collectively the "Trademarks") displayed are registered® and/or unregistered trademarks™ of their respective owners. The authors of this web site are not sponsored by or affiliated with any of the third-party trade mark or third-party registered trade mark owners, and make no representations about them, their owners, their products or services.