May. 7
2023

How to Unlock Your Huawei P60 Pro? Unlocking your Huawei P60 Pro can be a great way to expand your device's capabilities and gain more control over its features. Whether you're looking to switch carriers, install custom ROMs, or simply enjoy a wider range of apps and services, unlocking your device can help you achieve your goals. 
With the right tools and a bit of know-how, you can easily unlock your Huawei P60 Pro and start enjoying all the benefits of a more open and flexible device. So if you're ready to take your Huawei P60 Pro to the next level, read on to learn more about how to unlock your device and start exploring all the possibilities it has to offer.
Why should you opt to unlock Huawei P60 Pro?
Numerous advantages come with Huawei phone unlocking. You can sell it for a little bit more money than if it were tied to a particular network, and you can also benefit from all the finest SIM packages available.
More and more of us are becoming aware of the financial benefits of changing SIM cards when traveling. When you're on vacation or traveling for work, using a local SIM card can decrease your charges in half. Another reason why unlocking your Huawei phone is great.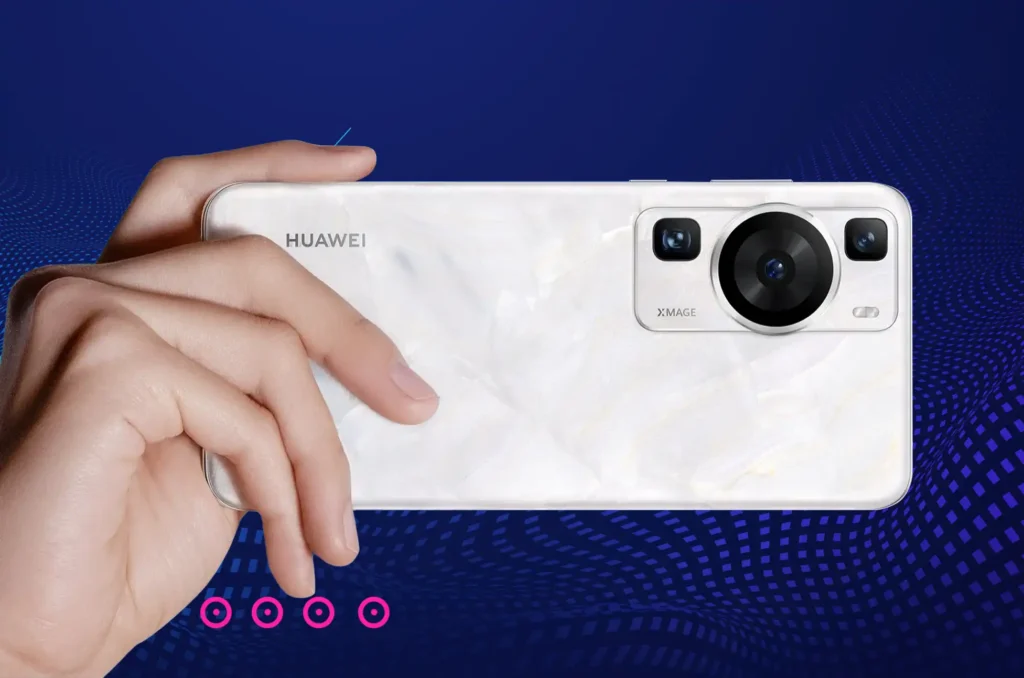 Things you need before unlocking Huawei P60 Pro?
The first step is to check if the phone is locked. If the phone is already unlocked, there's no point in proceeding further.
The second step is to look for your IMEI number. You can easily find this number in your phone's settings or by dialing *#06#.
If you didn't know to what carrier your phone is locked, click the link here: https://www.unlockbase.com/wholesale-phone-unlocking/
Tried to unlock your Huawei P60 Pro through your carrier and found that you're not eligible?

Don't worry, We've got you covered! This is why many other people and we choose to go elsewhere for a quick and easy way to unlock our phones. UnlockBase will give you the code to unlock the device. On the other hand, your network provider doesn't have to do this, and there are many reasons why they don't. 
Your Network provider is likely to refuse the unlock if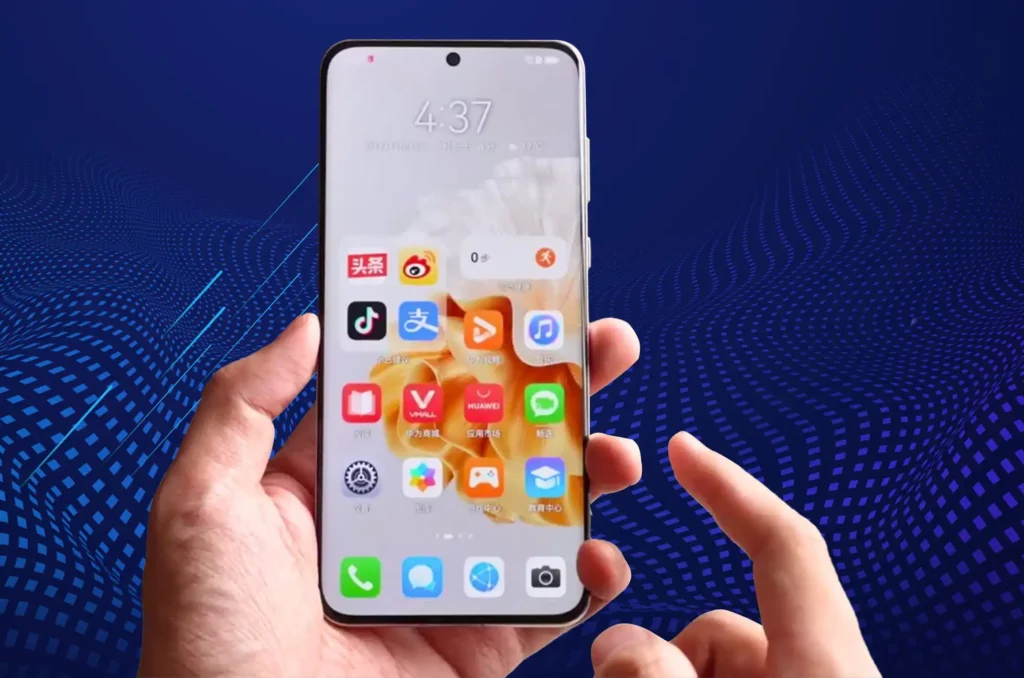 You are still under contract with them
If you have any unpaid bills
If the phone has ever been reported lost or stolen
If you don't meet their requirements for an unlock code.

These problems are not only annoying, but they also take a lot of time.
How to get unlock code from UnlockBase?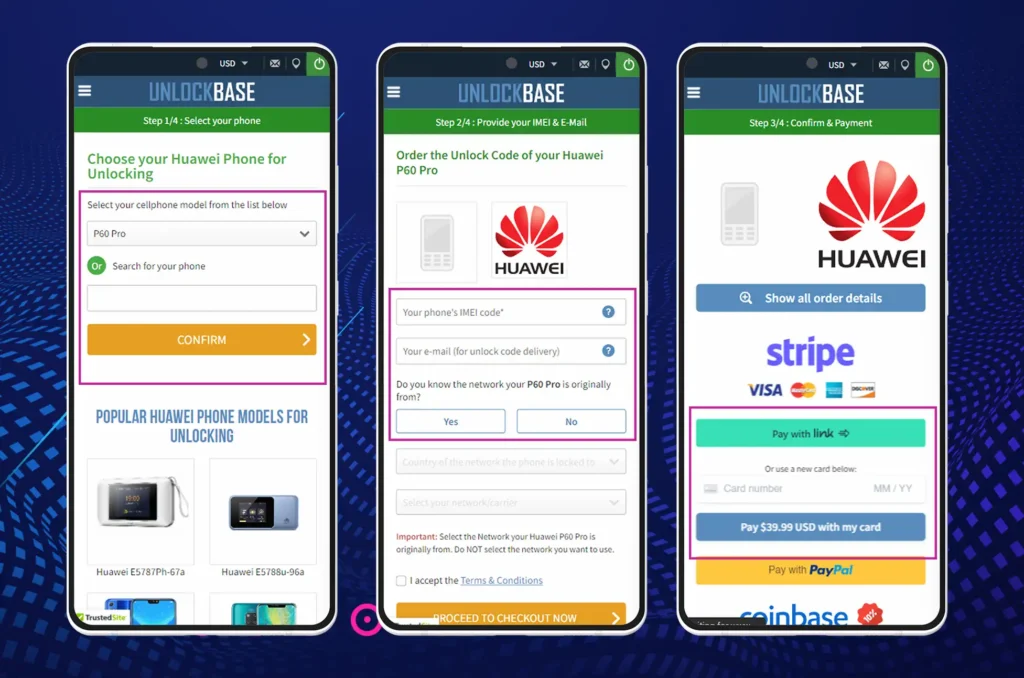 Please visit : https://www.unlockbase.com/unlock-phone/huawei/
Choose the manufacturer of your mobile device.
Enter the IMEI number for your phone
Enter your email address
You will be allowed to choose the country where the phone is locked.
Select the network or provider to which the phone is locked.
Check to see whether your payment went through then wait for an email with a confirmation.
Insert an unauthorized Sim Card and turn ON your phone.
When the device asks for the code, enter the code which is provided by unlockbase
Enter Unlock Code
Conclusion
Unlocking your Huawei P60 Pro can be a simple process that can provide you with a range of benefits by following these steps, you can unlock your phone and enjoy the ultimate device freedom. Let us know in the comment section below if you have any questions.
All products, and company names, logos, and service marks (collectively the "Trademarks") displayed are registered® and/or unregistered trademarks™ of their respective owners. The authors of this web site are not sponsored by or affiliated with any of the third-party trade mark or third-party registered trade mark owners, and make no representations about them, their owners, their products or services.