Dec. 29
2017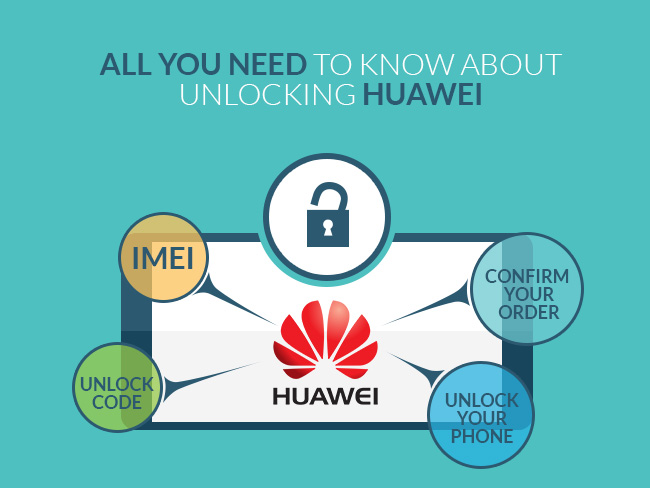 It's super easy to unlock your Huawei phone. Below are 4 easy steps you need to follow.
1. Find Your Phone IMEI
Your IMEI will be used for us to calculate the unlock code. An unlock code is uniquely assigned to its corresponding IMEI and can't be used with other IMEI.
Dial *#06#
Settings > About Phone > Status > Serial Number > IMEI
2. Order An Unlock Code
Your unlock code will be your key to having freedom over your choice of carrier. With UnlockBase you can get your code with a breeze, just follow the instructions and fill in the necessary information.
Go to UnlockBase.com
Click Unlock
Choose Huawei
Choose your Phone's Model Number
Enter IMEI and necessary information
Accept Terms and Conditions, and click Proceed to Checkout.
3. Confirm Your Order
Before you confirm your order you will have to check you follow our Eligibility Requirements. This ensures that you will receive a refund in the event that your phone was not successfully unlocked. These are set of pre-unlock guidelines to ensure your phone will be unlocked successfully.
Note: Eligibility Requirements vary per phone model and manufacturer.
4. Unlock Your Phone
If you have already received your unlock code/s, please follow this process:
Insert a non-accepted SIM card
Wait for phone to prompt "SIM Network Unlock PIN"
Enter the corresponding Unlock Code you received from us
Hit "OK"
Your phone is now successfully unlocked!
4 Instances That The Unlock Code Doesn't Work
When Your Phone Is Running A Custom OS
When Your  Phone Is Hardlocked
When Your Phone Has A Mobile Device Unlock App Installed
When Your Phone Is Blacklisted
Why Choose UnlockBase
✔ 24/7 Email and Chat Support
✔ Easy and convenient unlock process
✔ Fast turnaround times
✔ Match competitor pricing
✔ Secure Payment systems
✔ Money-back guarantee!