The Chinese technology giant's most recent portfolio of midrange smartphones, which also includes the nova 10 and the nova 10 SE, includes the nova 10 Pro as one of its offerings. HUAWEI promotes these smartphones as fashionable devices created with the young market in mind, equipped with dynamic cameras that are ideal for capturing images and videos for TikTok and Instagram respectively. What if, however, it has a sim restriction?
What exactly is a sim restriction in Huawei Nova 10 /Nova 10 Pro/Nova 10 SE?
When we investigate the concept of an unlocked SIM card, the first question that needs to be addressed and resolved is, "What does it mean to have a sim restriction?" Now, let's have a look at it. SIM restriction, also known as SIM lock, is a software limitation that is put on the smartphone or mobile phone that is provided by the service provider. These limits were introduced so as to limit the usage of mobile phones with SIM cards provided by other network providers.
You may have seen that certain mobile service providers, such as AT&T, Verizon, T-Mobile, etc., provide packages that consist of a phone plus either a prepaid or post-paid service plan. The corporation here offers the smartphone at a cheaper rate than usual. Plus, if a service provider offers a bundled connection, it will likely impose certain software restrictions on the user's smartphone.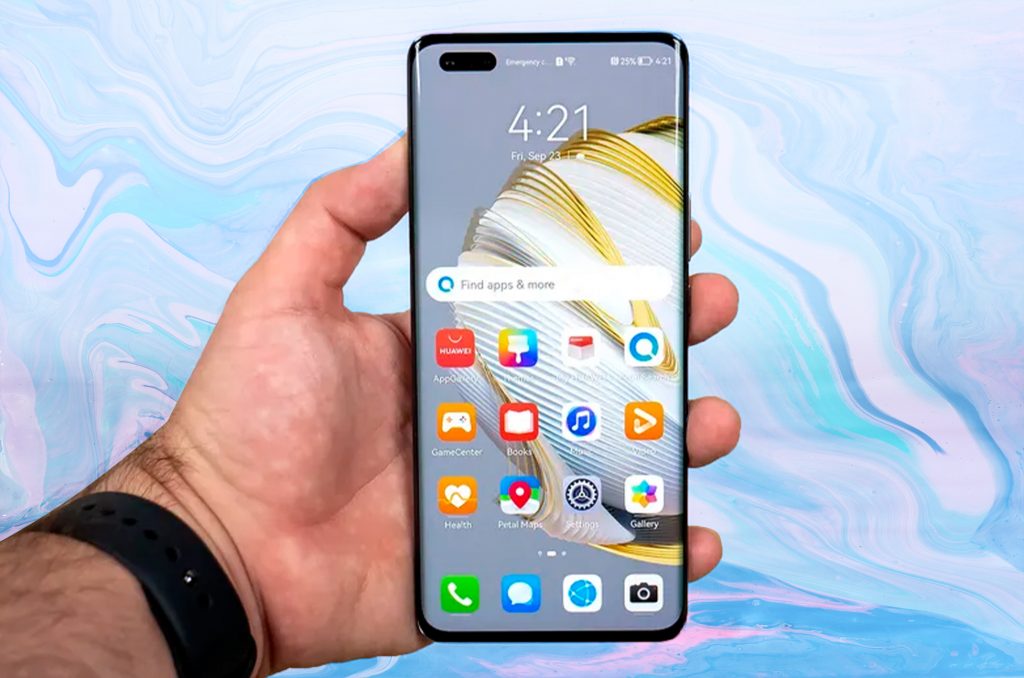 It follows that the same smartphone can't be used with any other SIM card. The phone can only be used with the SIM card that came with it. SIM locks are the subject here. That specific smartphone is SIM-locked, meaning that it can only be used with the SIM card issued by that service provider. Unless the phone has been SIM Unlocked, you can't use any other SIM card with it.
When Huawei Nova 10 /Nova 10 Pro/Nova 10 SE is "unlocked," what does that mean?
It is exactly contrary to what we discussed in the section that came prior to this one. Because SIM locking is imposed as a limitation to smartphones in order to prevent them from being used on other networks, this restriction can result in a number of disadvantages. If the Huawei Nova 10, Huawei Nova 10 Pro, or Huawei Nova 10 SE does not have any SIM restrictions, it may function as a standard mobile phone and can be used with whatever SIM card the user chooses.
Removing Sim Restrictions of Huawei Nova 10/Nova 10 Pro/Nova 10 SE and its Advantages
After you have had your phone unlocked, you will be able to use a sim card from any network provider with your unlocked HUAWEI Nova 10 /Nova 10 Pro /Nova 10 SE. This requires the use of an unlock code, which is a set of digits that can be typed into your phone by using the keypad. This will remove any network limitations, allowing you to utilize other networks, both domestic and international. You will be able to unlock your HUAWEI Nova 10, Nova 10 Pro, or Nova 10 SE by following the methods that are provided below.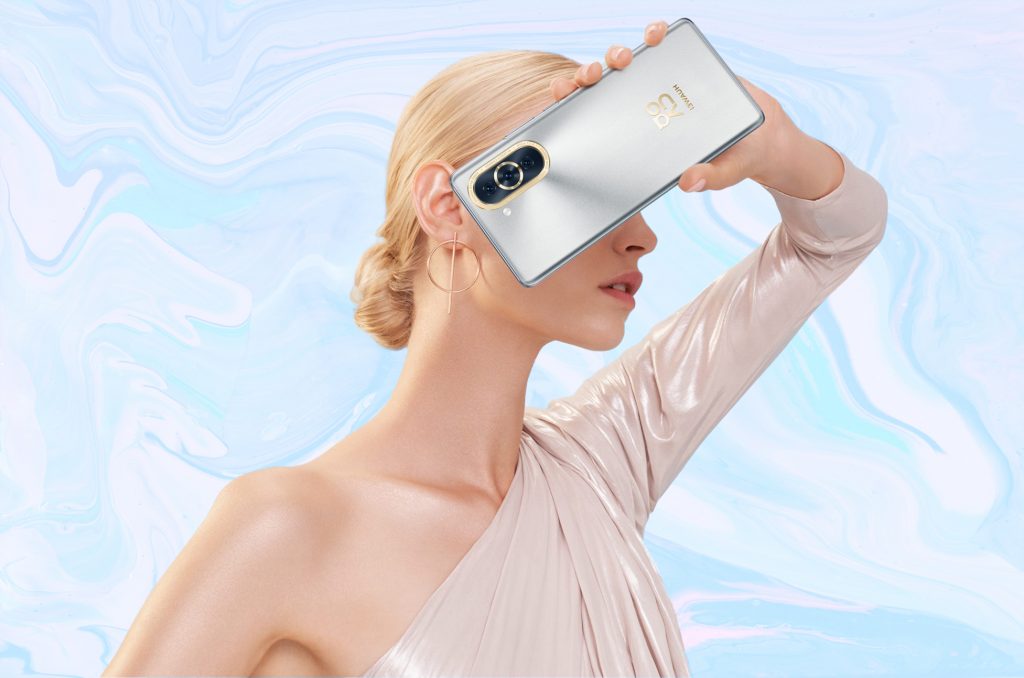 Huawei Nova 10, Nova 10 Pro, and Nova 10 SE mobile phones may each be used with a separate SIM card if their SIM card slots are unlocked. Customers are not obligated to follow the present approach in place.
Because an unlocked phone is more desirable, you are free to resell, donate, or give away any of the Huawei Nova 10/Nova 10 Pro/Nova 10 SE phones you purchase.
Because you are able to utilize a SIM card purchased in the destination country when traveling with an unlocked Huawei Nova 10/Nova 10 Pro/Nova 10 SE phone, international travel will not present any difficulties for you.
How to Remove SIM Restrictions of Huawei Nova 10/Nova 10 Pro/Nova 10 SE?
Now that you understand what it means for a phone to be SIM-locked, it is time to find a solution to this problem.
Visit this website to unlock your Huawei Nova 10/Nova 10 Pro/Nova 10 SE phone: https://www.unlockbase.com/unlock-phone/huawei/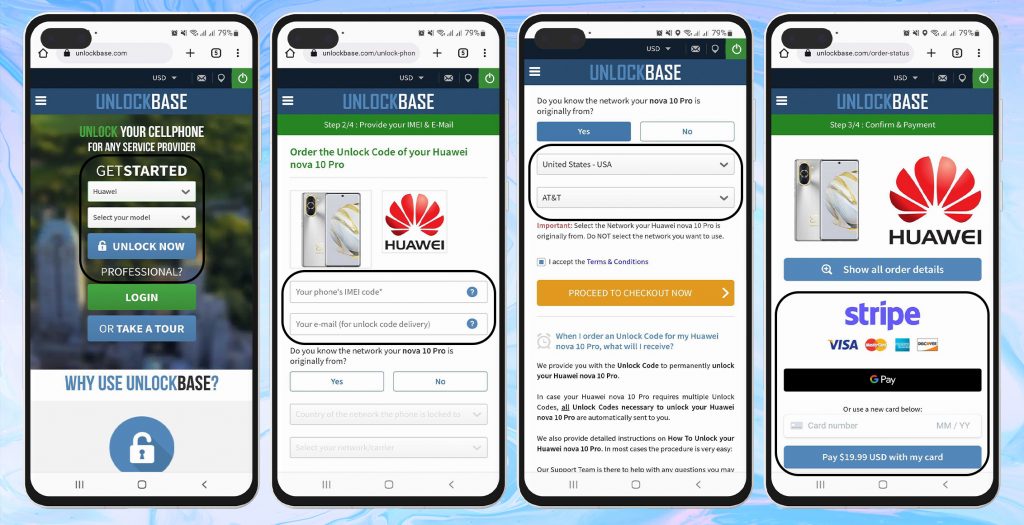 Select the brand of your phone.
Type the IMEI of your phone.
Enter your email for confirmation.
Choose the country where the phone is locked to.
Choose your network/carrier.
Confirm your payment and wait for an email confirmation.
Insert an unauthorized Sim Card and turn ON your phone.
When the device asks for the code, enter the code which is provided by unlockbase
Enter Unlock Code.
Conclusion:
Unlocking a SIM card is completely risk-free. There is no comparison to "rooting" the gadget. Locked devices are ones that have certain restrictions encoded into them by the service provider. After the lock has been lifted, you are no longer restricted in where or how you can use your Huawei Nova 10/Nova 10 Pro/Nova 10 SE. Therefore, there is no risk associated with using a SIM-unlocked handset.
All products, and company names, logos, and service marks (collectively the "Trademarks") displayed are registered® and/or unregistered trademarks™ of their respective owners. The authors of this web site are not sponsored by or affiliated with any of the third-party trade mark or third-party registered trade mark owners, and make no representations about them, their owners, their products or services.