When it comes to phone plans, Verizon's longstanding reputation for reliability might sway you. However, Mint Mobile, a prepaid carrier powered by T-Mobile's swift 5G network, is shaking things up with budget-friendly plans that deliver exceptional value.
Verizon offers robust 3G and LTE coverage but comes with a higher price tag. In contrast, Mint Mobile focuses on affordability, high-speed data, and excellent urban and suburban coverage. It's time to explore the Mint Mobile vs. Verizon battle for the best phone plan!
Mint Mobile vs. Verizon: Carrier features
Looking for a simple, affordable phone plan? Mint Mobile's got you covered. Their plans include unlimited talk, text, high-speed data, and even free calls to Mexico and Canada. Plus, they use the dependable T-Mobile network with full 5G support and up to 40GB of high-speed data every month.
Here's the deal: Mint keeps pricing straightforward. If you're willing to pay upfront for multiple months, you get discounts that save you money. Right now, they've got a special promo offering plans at just $15 per month for your first three months, no matter which one you choose.
On the flip side, Verizon's plans are packed with extras, from subscription services to home internet discounts. They're all about keeping everything under one bill, which can be convenient, but it might lock you in if a better deal pops up elsewhere.
Verizon offers Nationwide 5G on all plans, but if you want Ultra Wideband 5G, including C-band, you'll need one of their pricier options. They've simplified things with three unlimited postpaid plans and a focus on customizable add-ons. You get to pick and choose the extras you want, depending on your needs.
| | | |
| --- | --- | --- |
| | Mint Mobile | Verizon |
| Network | T-Mobile | Verizon |
| Discounts | Multi-month savings | Multi-line savings, Add-on discounts |
| Minimum term | 3 months | 1 month |
| Taxes and fees | Extra | Extra |
| eSIM activation | Supported | Supported |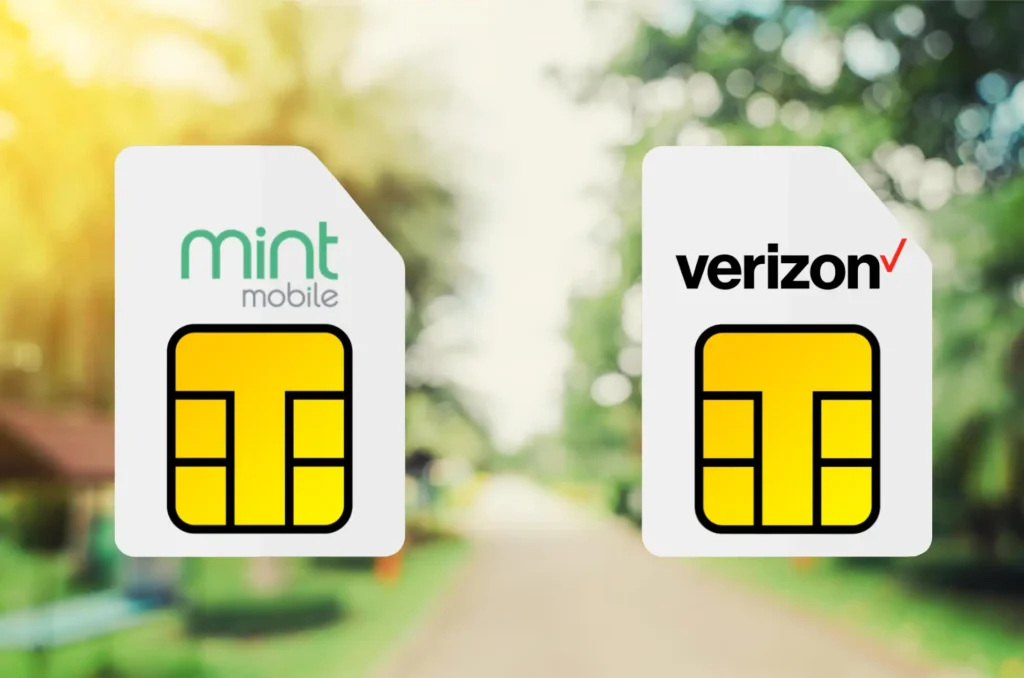 Mint Mobile vs. Verizon: Coverage and Reception
When it comes to coverage, Mint Mobile and Verizon have their own strengths:
Mint Mobile (T-Mobile Network):
Mint Mobile operates on T-Mobile's network, which means access to the vast mid-band 5G network, known as Ultra Capacity 5G. It's the biggest of its kind, with lightning-fast speeds. However, in rural areas, you might still encounter LTE or low-band 5G more often. For city and suburban dwellers, Mint Mobile's 5G coverage is top-notch, ensuring you're connected wherever you go.
Verizon:
Verizon is renowned for its network quality and reliability. While they had to wait for C-band spectrum to expand their mid-band 5G coverage, they're a top pick for rural areas. If you live in the countryside or frequently travel through it, Verizon may offer the superior experience. Check Verizon's coverage map to see how they fare in your specific area.
Mint Mobile vs. Verizon: Phone Compatibility
To use a phone with a carrier, it needs to match the carrier's wireless bands. Good news: most top Android phones work well with both Verizon and Mint Mobile, offering flexibility. However, Mint Mobile stands out for unlocked and international models. Some popular unlocked phones, like the OnePlus Nord N30, excel on T-Mobile's network but might not play as nicely with Verizon.
For a top-notch 5G experience on Mint Mobile, look for phones supporting bands n71 for nationwide 5G and n41 for mid-band 5G. On the other hand, the best Verizon phones support bands n2 and n5, along with C-band at band n77 for 5G. The more bands your phone supports, the better your speeds, especially as carriers increasingly use multiple bands together to boost performance.
In the Mint Mobile vs. Verizon phone compatibility and 5G competition, the bands your phone supports can impact your experience. Make sure to check your phone's compatibility to get the most out of your chosen carrier.
Mint Mobile vs. Verizon: Mobile Plans
Before we dive into the plan details for Mint Mobile and Verizon, let's talk about the difference between prepaid and postpaid plans. It's important to understand these options:
Mint Mobile Plan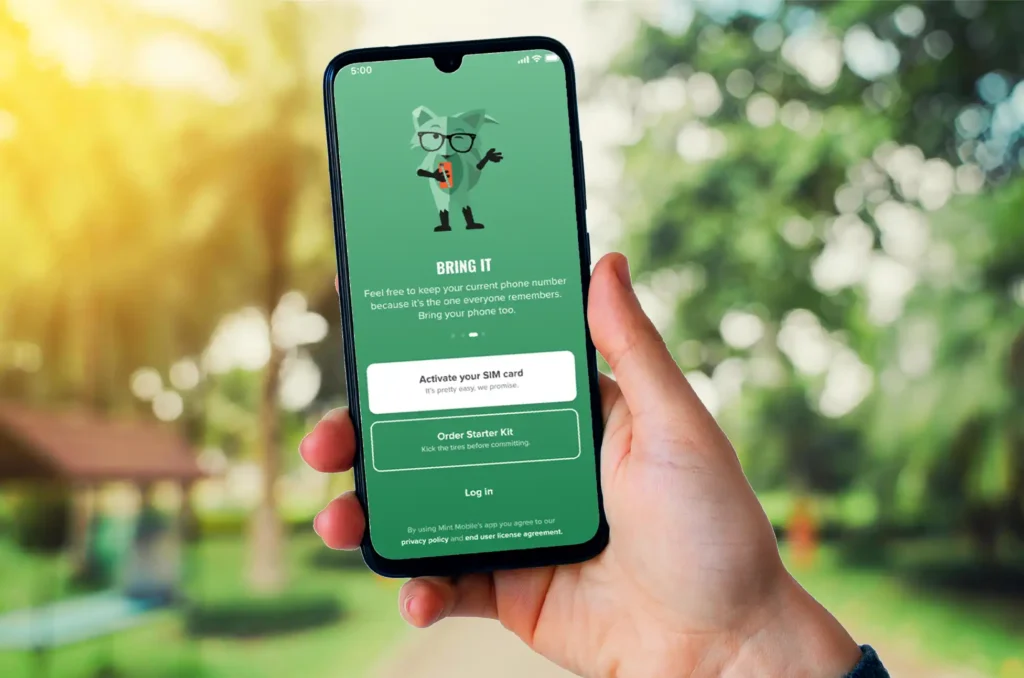 Mint Mobile keeps it simple with four plan options. You can choose from 5GB, 15GB, 20GB, or unlimited data, with terms of 3, 6, or 12 months. Paying upfront for a longer term means lower monthly costs.
All Mint plans include unlimited talk and text, even for calls to Mexico and Canada. Need more data? Add 1GB for $10 or 3GB for $20 (for data plans). The unlimited "Unliminted" plan packs 40GB of high-speed data and 10GB for your hotspot.
Mint Family lets you bring up to five lines, offering Mint's best rates on a renewable three-month basis. Not sure which plan? No problem. You can upgrade mid-cycle, and Mint offers any plan at $15 per month for the first three months, giving you time to find your data sweet spot before committing to a full year.
5GB
15GB
20GB
Unlimited
Pricing
3 months: $75
3 months: $105
3 months: $135
3 months: $120
6 months: $120
6 months: $150
6 months: $210
6 months: $210
12 months: $180
12 months: $240
12 months: $300
12 months: $360
Talk and text
Unlimited
Unlimited
Unlimited
Unlimited
Data
5GB
15GB
20GB
40GB
Hotspot
Shared
Shared
Shared
10GB
Verizon Plan
When it comes to Verizon, their latest plans offer excellent value. Here's a quick rundown:
Unlimited Welcome:
This is your basic unlimited data plan without Ultra Wideband 5G access. You'll mainly use nationwide 5G or LTE for coverage, which works well for most folks.
Unlimited Plus:
Upgrade to Unlimited Plus for Ultra Wideband 5G coverage and premium data performance. Premium data gets priority, so it's great in congested areas. You'll also enjoy 30GB of hotspot data, HD video streaming on LTE and nationwide 5G, and no streaming video quality limit or hotspot data cap when connected to Ultra Wideband. Plus, you can snag a 50% discount on a connected device plan, like a tablet.
Unlimited Ultimate: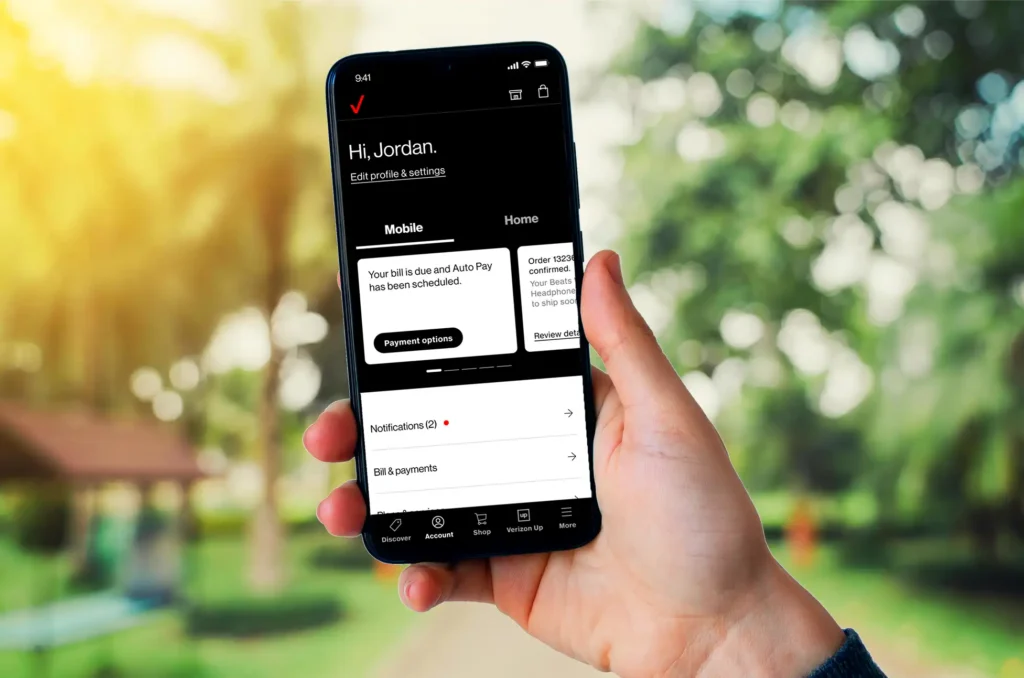 Verizon's latest gem, Unlimited Ultimate, builds on Unlimited Plus. You get 60GB of hotspot data, along with 1080p streaming on LTE and 5G. And the perks don't stop there – you can score 50% off two connected device plans. Plus, you get talk, text, and data in 210+ countries.
Unlimited Ultimate
Unlimited Plus
Unlimited Welcome
Price (per month)
1 line: $90
1 line: $80
1 line: $65
4 lines: $55
4 lines: $45
4 lines: $30
5G
Ultra Wideband 5G
Ultra Wideband 5G
Nationwide 5G
Talk and text
Unlimited
Unlimited
Unlimited
Data
Unlimited premium
Unlimited premium
Unlimited
Hotspot
60GB high-speed
30GB high-speed
None
Streaming quality (LTE and nationwide 5G)
1080p
720p
480p
Verizon offers some nifty ways to save:
1. Autopay and Paperless Billing:
For Verizon's best prices, use Autopay and paperless billing. If you don't, you'll pay $10 extra per line.
2. Bring More Lines for Savings:
You save more with Verizon when you bring multiple lines. All Verizon postpaid plans cost less per line when you have more than one.
3. Bring Your Own Phone, Get Credits:
Bringing your own phone to Verizon? Great! You can get credits, up to $180 with Unlimited Welcome or up to $540 with larger plans. Upgrading your phone with larger plans also means more savings.
4. Bundle Home Internet:
Verizon offers Fios and 5G Home internet. Bundle with your wireless plan for discounts. Unlimited Welcome users can get internet for $40, while Unlimited Plus and Ultimate subscribers can get it for $25.
In the Mint Mobile vs. Verizon savings contest, Verizon has some smart money-saving moves.
Mint Mobile vs. Verizon: Comparison
| | |
| --- | --- |
| Mint Mobile: Multi-month Discounts | Verizon: Incredible Coverage Area |
| Mint Mobile is a budget-friendly prepaid carrier that operates on the T-Mobile network. They provide affordable wireless service with generous high-speed data allowances, offering up to 40GB per month. One of the perks of Mint Mobile is its compatibility with a wide range of phones, so you can use nearly any unlocked device. Moreover, all Mint Mobile plans come with access to T-Mobile's excellent 5G coverage, including support for mid-band frequencies. | Verizon Wireless is among the top three major carriers, and they handle their own network infrastructure. They boast an extensive LTE network and are expanding their 5G coverage, which means faster speeds for users. If you're willing to pay a bit more for top-notch coverage on one of the largest networks in the country, Verizon could be the right choice for you. |
| PROS:Cheaper service with multi-month discountsComplete access to T-Mobile's enormous 5G networkMint Family makes multi-line accounts more affordable. | PROS:The vast Verizon network provides tremendous coverage.Better rural coverage with roaming supportThere are multi-line savings available. |
| CONS:Only 40GB of high-speed data on the unlimited planMust purchase at least three monthsPoorer rural coverage than Verizon | CONS:Can be quite costlyMid-band 5G coverage falls short of T-Mobile's.Support for unlocked phones is deteriorating. |
Want to Switch Carriers to Mint or Verizon, but Your Phone is Carrier Locked?
Are you eager to make the move to a new carrier like Mint Mobile or Verizon but find yourself stuck with a carrier-locked phone? Don't fret! Unlockbase got you covered! Unlock your phone here: https://www.unlockbase.com/unlock-phone/
Conclusion
We hope this comparison helps you choose between Mint Mobile vs Verizon. If you have any queries or wish to share your mobile experiences with either provider, please leave a comment below. Your experiences can serve as a beacon for others!
Are you ready to learn more about Mint Mobile vs Verizon? Visit their websites to begin your mobile adventure right away!
All products, and company names, logos, and service marks (collectively the "Trademarks") displayed are registered® and/or unregistered trademarks™ of their respective owners. The authors of this web site are not sponsored by or affiliated with any of the third-party trade mark or third-party registered trade mark owners, and make no representations about them, their owners, their products or services.