Jul. 13
2023

Are you ready to maximize the performance of your OnePlus Nord CE 3 smartphone? Here on the blog, we'll show you how to unlock your SIM card so you can use it with any network you like. We've laid out a detailed guide on how to unlock your OnePlus Nord CE 3 so you may use it with any network provider you like.
Confirm your OnePlus Nord CE 3 Compatibility
If you own a OnePlus Nord CE 3, you should double-check its SIM-unlocking compatibility before continuing. Typically, unlocked smartphones are compatible with both GSM and some CDMA service providers. If you want to make sure your existing carrier is compatible, you should ask them or OnePlus's support team.
Why should I SIM Unlock my OnePlus?
A SIM unlocked phone grants you access to a number of additional features that enhance your overall mobile experience. Here's a list of perks that accompany owning a SIM unlocked device: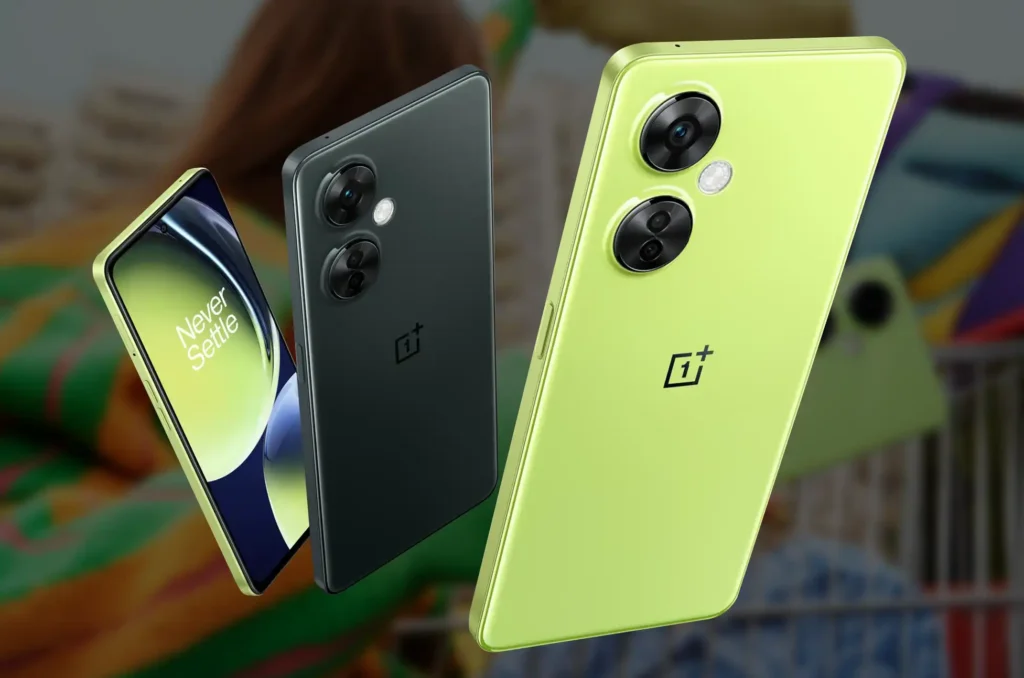 Freedom to Choose Your Network: A SIM-unlocked OnePlus Nord CE 3 enables the use of alternative network carriers and the freedom to transfer between them. You are not restricted to a single carrier and have the freedom to choose a network with superior coverage, pricing, or services based on your preferences and requirements.
Hassle-Free International Travels: A SIM-unlocked device allows you to use local SIM cards from international carriers if you are a frequent traveler or intend to go abroad. This allows you to utilize local calling, messaging, and data plans, thereby avoiding costly roaming fees.
Cost Savings: With an unlocked OnePlus Nord CE 3, you can search for the best rates and offers from a number of different carriers. You have the option to transfer to a carrier with more affordable plans, thereby saving money on monthly bills and data bundles.
Increased Resale Value: In general, SIM-unlocked devices are more desirable on the secondary market. If you decide to sell or upgrade your OnePlus Nord CE 3 in the future, having a SIM-unlocked device can potentially increase its resale value and attract additional purchasers.
Dual-SIM Capability: Some models of the OnePlus support dual-SIM functionality. You can take advantage of this feature with a SIM-unlocked device by using two separate SIM cards simultaneously. This is useful for separating personal and professional contacts, managing various network services, or using a local SIM card while maintaining service with your home carrier.
Gather Essential Information
Make sure you have the necessary data on hand before attempting to SIM unlock your OnePlus: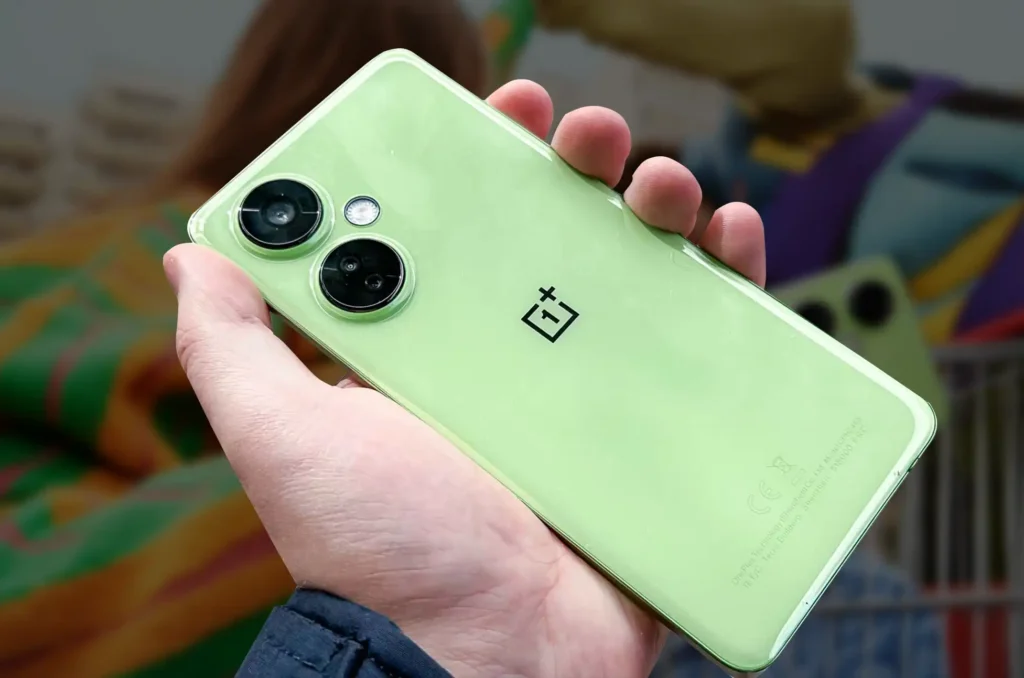 IMEI Number: To find out your phone's unique 15-digit IMEI number, dial *#06# on your phone. Take note of it; you'll need it for the unlocking procedure.
SIM Unlock Code: Remember to write down the SIM Unlock Code that will be sent to you by UnlockBase; you'll need it in order to unlock your phone. UnlockBase is the most dependable tool available for unlocking your mobile device.
Unlock your OnePlus Nord CE 3
Select or search the manufacturer of your phone that you want to get unlocked
Select your cell phone model from the list after getting the right manufacturer for your phone
In the first part of the article, we asked you to write down your IMEI Number, Insert your IMEI on the website
Select your phone's carrier.
Proceed to Check out and give your Account Information to Confirm your Payment. Once you complete the payment, we will begin processing your order. You can expect to receive an email, confirming the successful unlocking of your phone.
We'll then send you an email to inform you that your phone is unlocked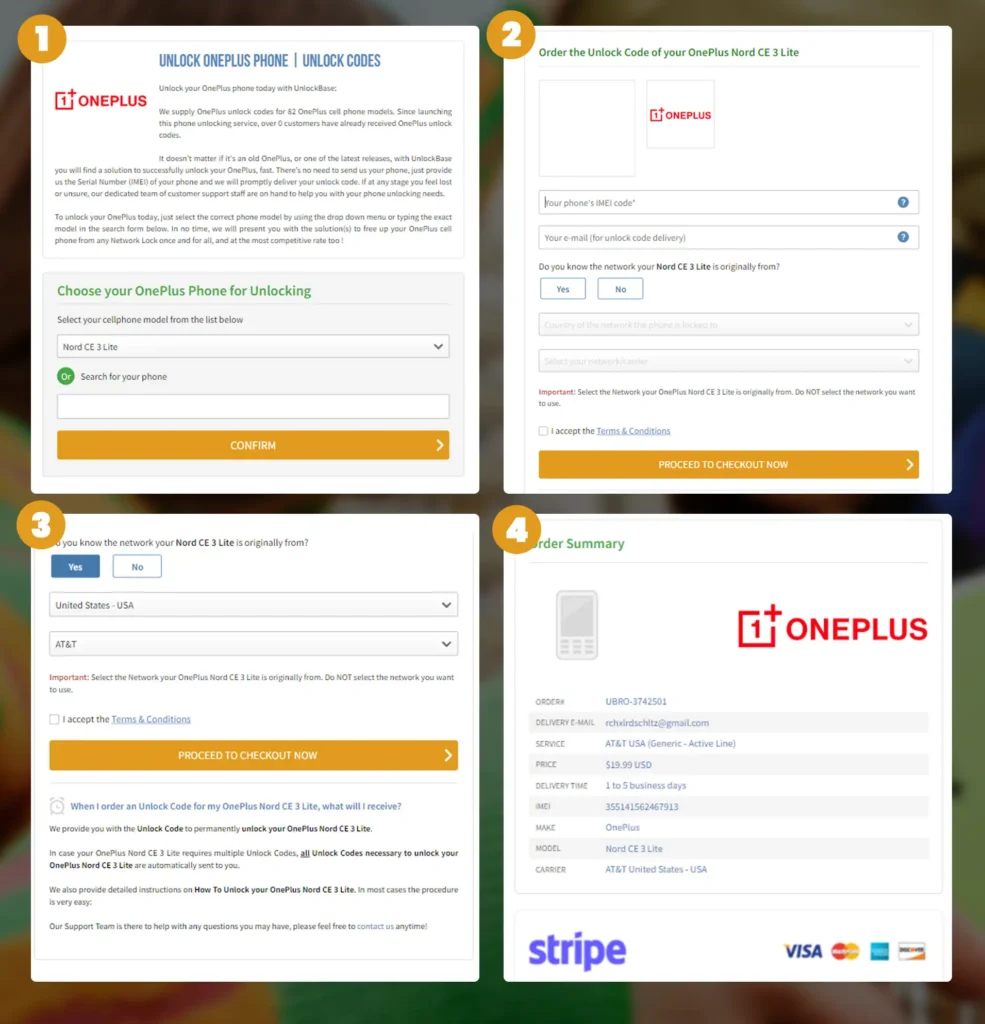 If you have received the email, proceed to the procedures that are listed below:
Remove the original SIM card from your phone.
Insert an unaccepted SIM card.
You should now see a box to enter the unlock code.
Enter the unlock code provided by UnlockBase.
Conclusion
Congratulations! Your OnePlus Nord CE 3 has been effectively unlocked, liberating it from carrier restrictions. You are now free to select the network that best meets your preferences and requirements. Enjoy the flexibility, convenience, and expanded connectivity options a SIM-unlocked device provides. If you encounter any problems during the unlocking procedure, be sure to contact your carrier or OnePlus support. Unlock the potential of your phone and embrace an unrestricted mobile experience.
All products, and company names, logos, and service marks (collectively the "Trademarks") displayed are registered® and/or unregistered trademarks™ of their respective owners. The authors of this web site are not sponsored by or affiliated with any of the third-party trade mark or third-party registered trade mark owners, and make no representations about them, their owners, their products or services.