Getting a new phone is always an exciting experience, but switching from Android to iOS might add some anxiety about whether or not you'll be able to migrate all of your data, contacts, and other stuff across.
Despite of iOS's user-friendliness, new users often worry about their files being corrupted during the switch. Here's some good news if you've heard terrible tales regarding data transfer failures: they're rather rare these days. It's easy and simple to make the switch thanks to Apple and Google. You just need a Wi-Fi connection, Move sim card from android to iPhone: both phones, and the Android device's Google Play Store to do this.
Move Sim Card From Android to iPhone
Move sim card from android to iphone: If you have a physical SIM card, all you need to do is grab your SIM card and transfer it to your new phone. On the other hand, if you have an eSIM, you need read the following page to learn how to transfer your eSIM to your new iPhone: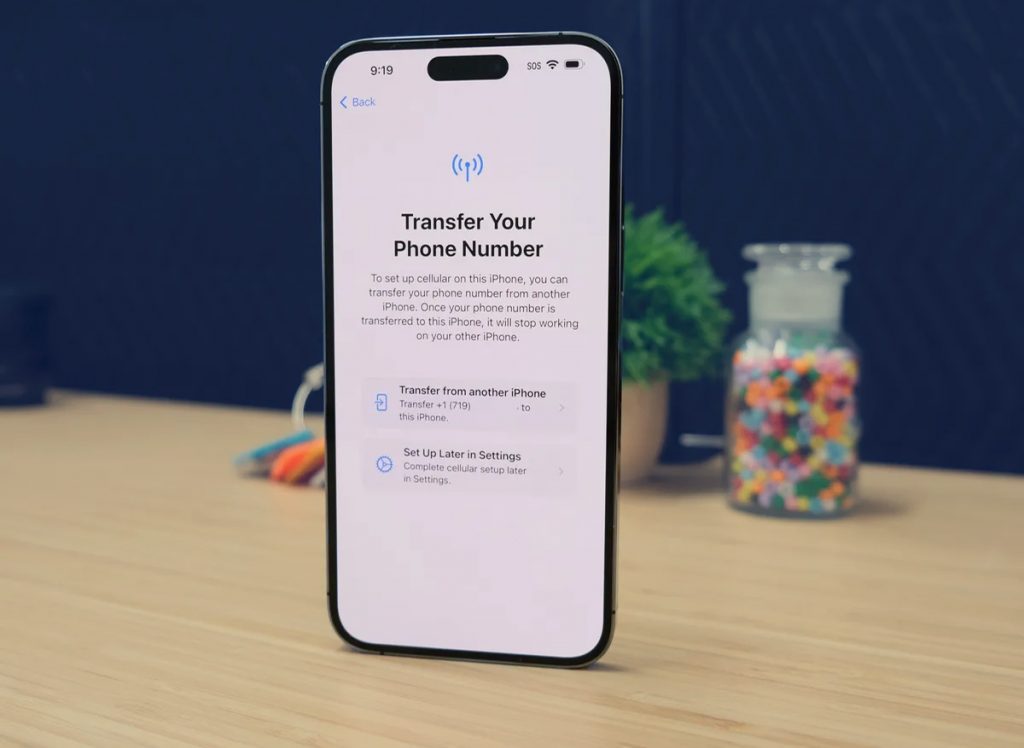 Move sim card from android to iphone: Make sure that your new handset is unlocked before you switch your sim card from Android to iPhone. If your new device is locked, you may not be able to utilize your existing network.
Here's a quick guide to unlocking your Phone:
Go to: UnlockBase
Select the brand of your phone.
Type the IMEI of your phone.
Enter your email for confirmation.
Choose the country where the phone is locked to.
Choose your network/carrier.
Confirm your payment and wait for an email confirmation.
If you got the email, remove your SIM card.
Move sim card from android to iPhone:
You should now see a box to enter the unlock code.
Enter the unlock code provided by UnlockBase.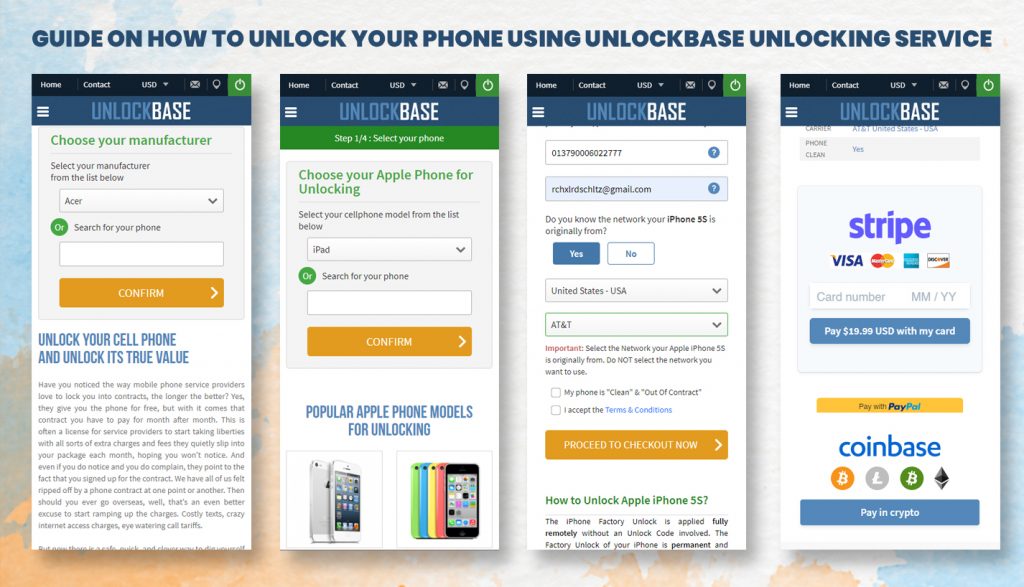 Transferring From Android to iPhone
Apple's Migration to iOS and Android app ensures a complete move. In Google Play. The app's first evaluations were poor, but they've subsequently been terrific.
The software contains images, videos, calendars, and phone and email contacts, but also online bookmarks, email accounts, message history, etc.
Steps to Transfer from Android to iPhone
Download Move to iOS for Android.

Ensure the Android smartphone has Wi-Fi and both are charged. This prevents a battery from dying throughout the procedure.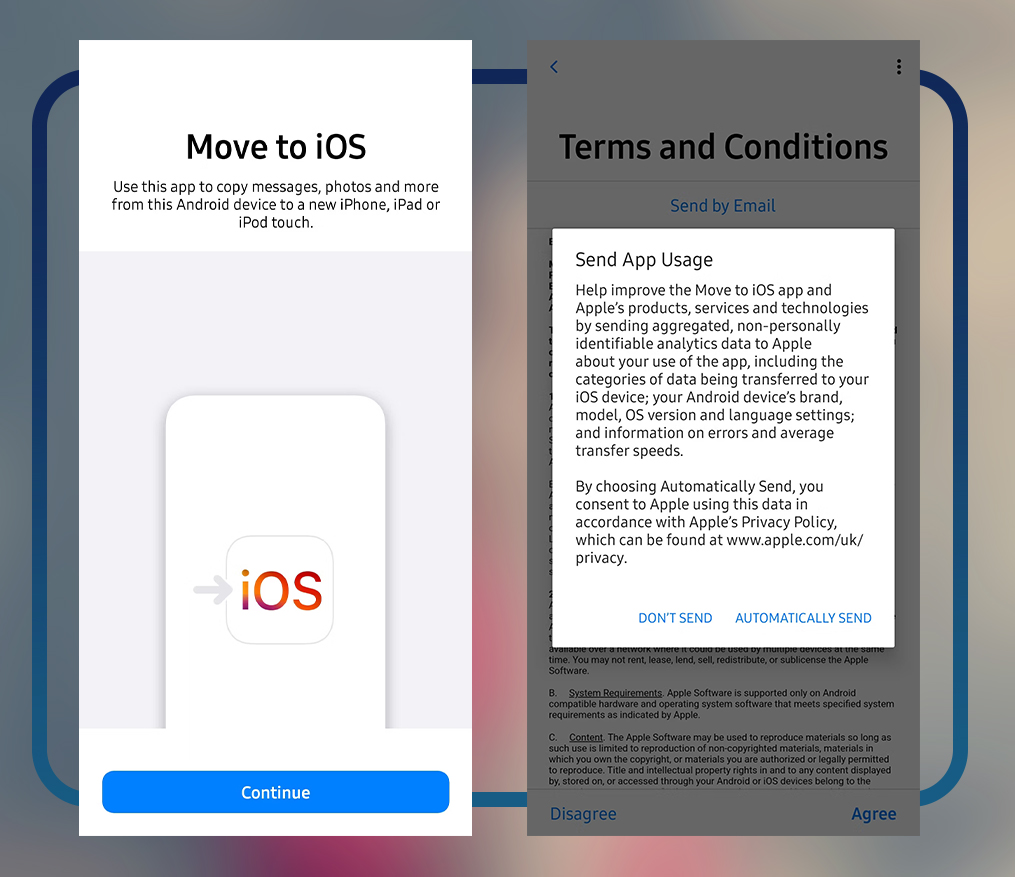 Open Move to iOS on Android, tap "Continue," and accept the terms. Next, choose whether to gather user data. Choose the right option and proceed.

Allow the app to utilize your location on the following page's pop-up. When you see "Find Your Code," hit "Continue" and switch to your iPhone.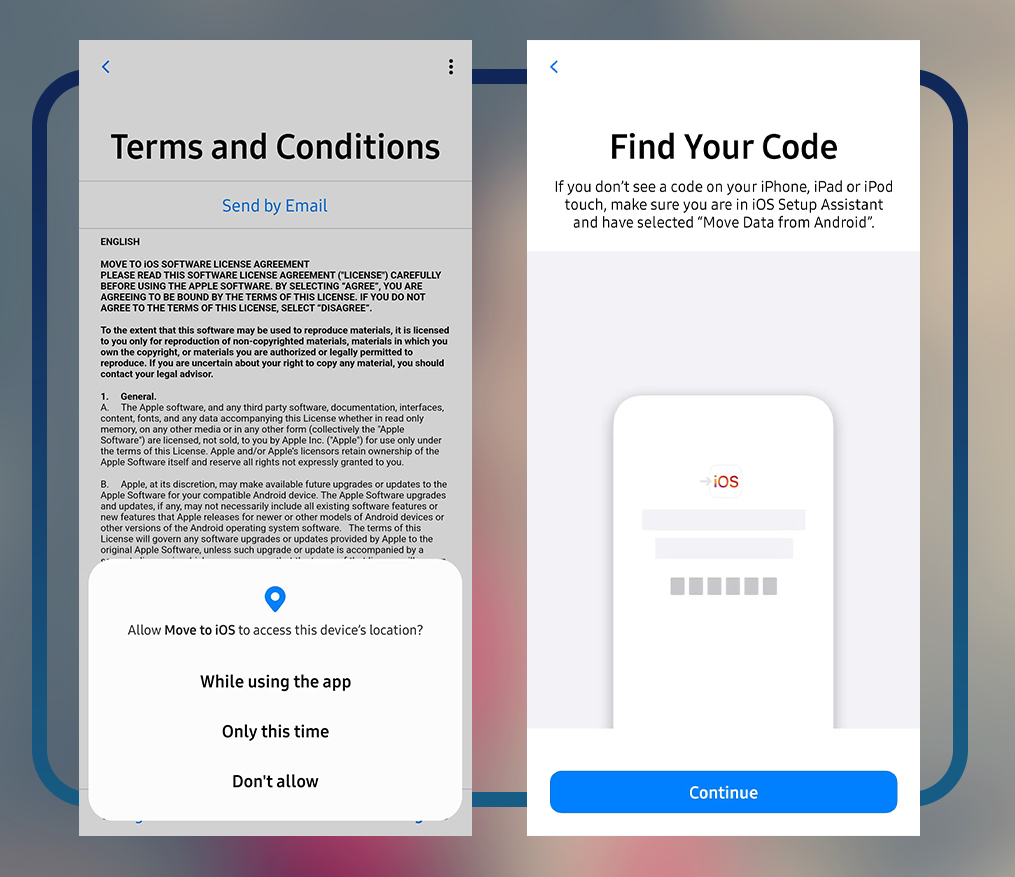 Follow the iPhone setup to the "Apps & Data" screen. Select "Move Android Data" on this screen.

"Move from Android" appears on the iPhone. Click "Continue" here. The iPhone generates a 6- or 10-digit code and temporary network.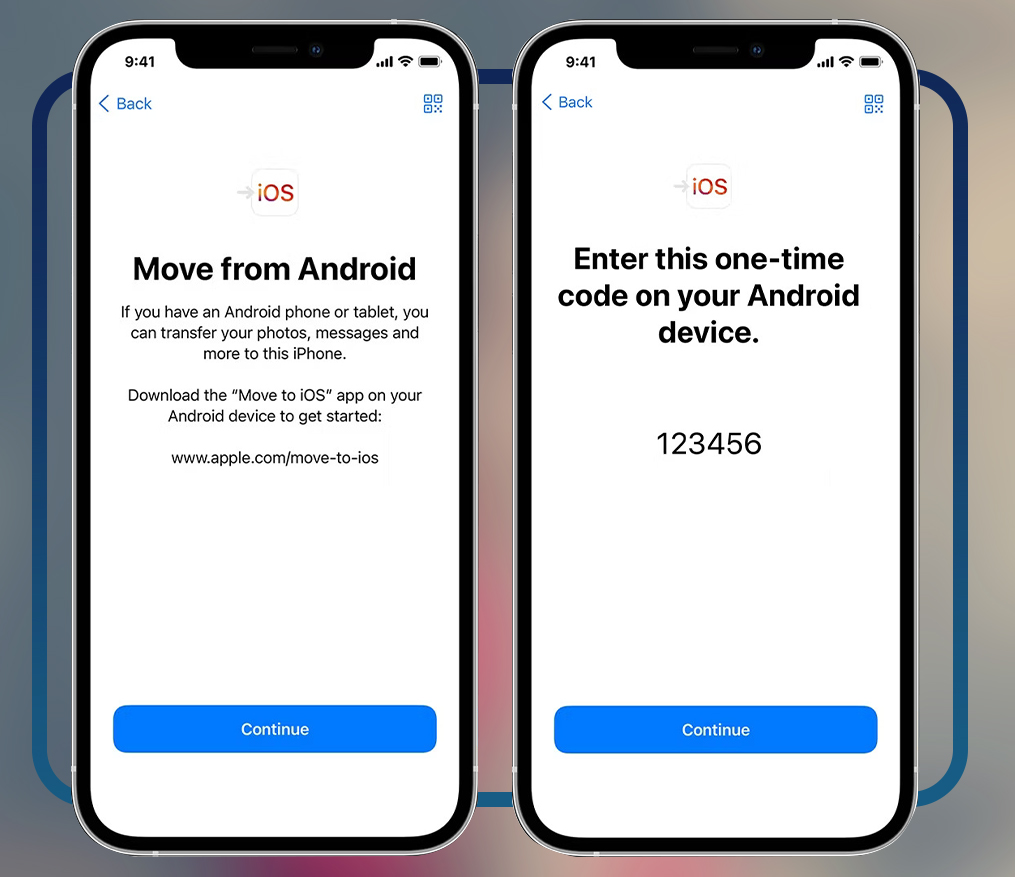 Enter iPhone's code on Android

Connect Android to temporary Wi-Fi after inputting the code. Tap "Connect" on your Android smartphone to connect.

Now you may transfer stuff. Accessibility settings, calendars, camera photographs and videos, contacts, display settings, files and folders, mail accounts, message history, photo albums, and bookmarks may be transferred.
Conclusion
Whether you have an iPhone or an Android phone, you will regularly get software updates from Apple and Google, respectively. Unlike iOS, Android requires upgrades to be included into third-party builds, which must then pass testing and approval by the carrier. This implies that upgrades (including new OS versions) will go out to Google's Pixel phones before making their way to other manufacturers' devices. If you have any further questions, please comment below!
All products, and company names, logos, and service marks (collectively the "Trademarks") displayed are registered® and/or unregistered trademarks™ of their respective owners. The authors of this web site are not sponsored by or affiliated with any of the third-party trade mark or third-party registered trade mark owners, and make no representations about them, their owners, their products or services.