Mar. 9
2015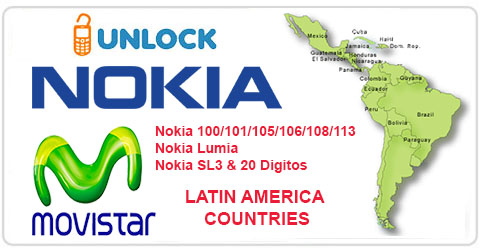 Today we have added three new services to Unlock Nokia Cell Phones locked by Movistar in any Latin America Countries. Our supplier will deliver unlock code for any Nokia from this Network in less than 5 business days. Support Nokia locked on Movistar Networks from any of these Latin America Countries: Argentina, Chile, Colombia, Costa Rica, Ecuador, El Salvador, Guatemala, Mexico, Nicaragua, Panama, Peru, Uruguay & Venezuela. The exact list and names of these new services are listed below:
Movistar America – Nokia 100/101/105/106/108/113 – [Tool ID: 758]
Movistar America – Nokia Lumia – [Tool ID: 760]
Movistar America – Nokia SL3 & 20 Digitos – [Tool ID: 759]
You can check our prices on our Wholesale Unlock Pricing page.