Dec. 4
2014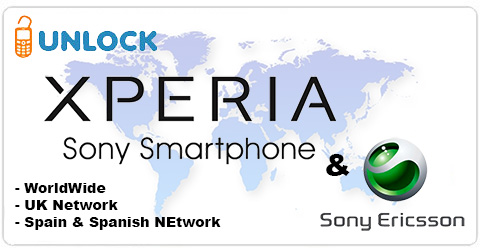 Today we updated our services for ordering the Unlock Code for the Sony Xperia and Sony Ericsson Unlocking Code. First, our cheapest option (Monday Delivery Service) is unfortunately no longer supporting all networks, instead it's now limited to United Kingdom Networks (including Ireland). But we have added a new special service to Unlock the Sony Xperia Cell Phone from Spain & Portugal in less than 24 Hours. And finally, our unique "Worldwide" service is now supporting all other networks (this means any Network & Country besides UK, Spain, and Portugal) and is now faster (delivering three batches per week instead of two). Here is the list of the new services:
Sony Xperia & Sony Ericsson – Spain & Portugal Networks – [Tool ID: 717] : Delivery in up to 5 business days.
Sony Xperia & Sony Ericsson – United Kingdom Networks (Monday Delivery) – [Tool ID: 391]: The Supplier collects the IMEI every Monday evening around 11pm (GMT+1) and delivers the code on Tuesday or Wednesday of the same week (usually in the morning!)
Sony Xperia & Sony Ericsson – WorldWide (3 Batch / week) – [Tool ID: 571]: The Supplier collects all pending IMEI every Tuesday, Wednesday, and Friday around 4am (GMT+4). And delivers all the Unlock Codes less than 10 Hours after collecting the IMEI.
You can check our prices on our Wholesale Unlock Pricing page.