Dec. 5
2023

If you're on the hunt for a new phone that's both chic and powerful, you might want to turn your attention to the OnePlus 12. OnePlus has always been a brand that blends style with high-tech features, and their latest creation is no exception. The OnePlus 12 isn't just another smartphone—it's a gadget that's sure to catch the eye and keep up with your busy life.
OnePlus 12: Software
OnePlus's software took a bit of a dip after they teamed up with another phone company, Oppo. They planned to blend their software (OxygenOS) with Oppo's (ColorOS), but ended up keeping them kind of separate, yet similar underneath. This move caused a few hiccups, but throughout last year, OnePlus really put effort into fixing these issues in OxygenOS.
With the OnePlus 11, things started looking better. It runs on a newer, more stable version of Android (Android 13), tweaked by OnePlus to make it their own (OxygenOS 13). What's more, OnePlus promises to update this phone with the latest Android versions for four years and keep it secure with updates for five years.
Looking ahead to the OnePlus 12, it's likely to come with the next version of Android (Android 14), again customized by OnePlus (OxygenOS 14). While there's some chatter about OnePlus focusing more on catchy phrases than big software improvements, the good news is that they plan to keep updating the OnePlus 12 for a long time, just like they did with the OnePlus 11. This means four big updates after it comes out.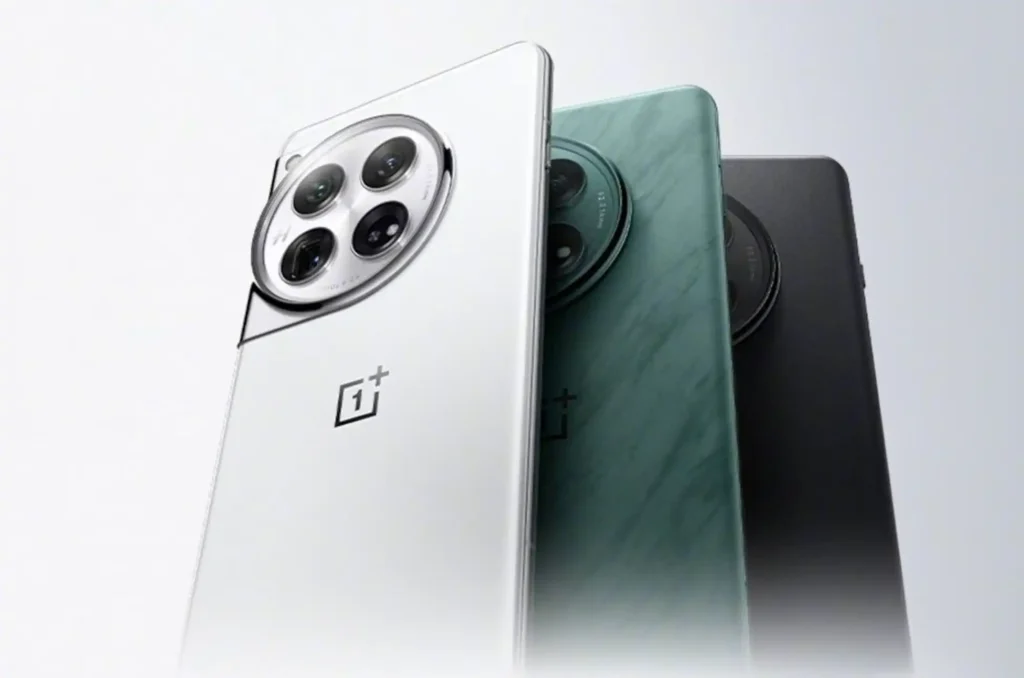 OnePlus 12: Design
OnePlus has given a sneak peek at its upcoming smartphone before making a formal announcement. The design is a subtle evolution from the OnePlus 11, maintaining much of its structure while fine-tuning minor elements for a more polished look. The prominent camera setup stays on the back, harmoniously integrated with the phone's frame, yet now features a distinct texture that varies with the color choice.
For those preferring a non-glossy finish, the black version is the ideal choice. Breaking from its typical color palette of black and green, OnePlus introduces a white model this year, which shows off a shiny appearance in preliminary images. However, the standout option is their latest signature color, Flowy Emerald. This variant stands out with its unique blue-green patterned glass, making the phone not just visually appealing but also distinctively OnePlus. This new color choice adds a fresh touch to their lineup this year.
The OnePlus 12 introduces more than just new colors. The company has redesigned the antenna, moving the alert slider to the phone's left side. This rearrangement offers more space for the power and volume buttons on the right, aligning well with the design of an unfolded OnePlus Open.
OnePlus 12: Specs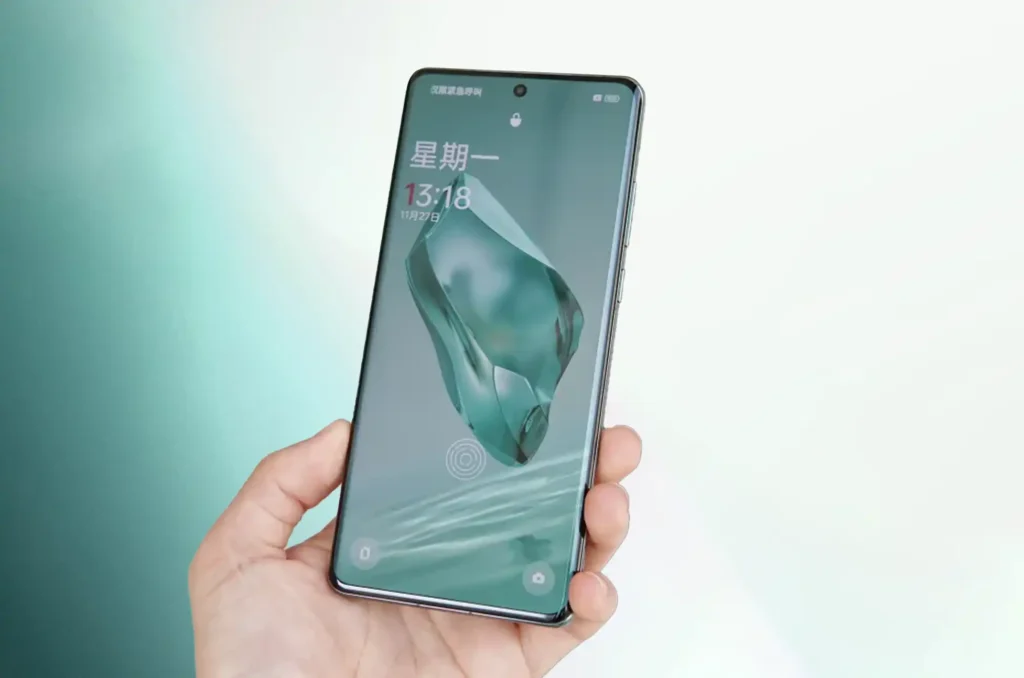 There's also early information available on the device's specifications. The OnePlus 12 will feature a 2K OLED screen from BOE, boasting an impressive peak brightness of 2,600 nits. It's equipped with the latest Snapdragon 8 Gen 3 processor from Qualcomm, and offers up to 1TB of storage and up to 24GB of RAM. However, more typical configurations for the U.S. and other global markets might include a still generous 16GB of RAM.
More good news comes in the form of upgraded features. The OnePlus 12 will support USB 3.2, enabling faster data transfers, in line with the brand's renowned fast-charging capabilities. There might also be an IR blaster, previously seen in this year's foldable model, and potentially the return of wireless charging—a feature notably absent in OnePlus's 2023 models. Early rumors suggest the wireless charging might be incredibly efficient, possibly up to 50W.
Lastly, battery life is expected to see an improvement in the OnePlus 12, with a substantial 5400mAh battery, a step up from the OnePlus 11's 5000mAh. Overall, the upgrades and new features in the OnePlus 12 are shaping up to be quite impressive.
OnePlus 12: Camera
OnePlus devices historically haven't been the go-to choice for top-tier camera capabilities. Despite efforts to shift this perception, particularly through its collaboration with Hasselblad, leaders like Google, Samsung, and Xiaomi still dominate the best camera phone segment. This isn't to say OnePlus cameras are subpar; in fact, our review found the OnePlus 11's camera quite commendable, and the OnePlus Open arguably offers the best camera system among foldables in the US market. However, the OnePlus 11 did lag behind in optical zoom capabilities, offering only a 2x zoom with its 32MP telephoto lens, which doesn't quite match up to its rivals.
The early glimpse of this year's model reveals some exciting camera details. The OnePlus 12 will feature a Sony 48MP LYT-808 main sensor, previously seen in the OnePlus Open, and a 3x periscope lens. Although its zoom might not rival the Google Pixel 7 Pro or the Galaxy S23 Ultra, this 3x telephoto lens is expected to outperform the OnePlus 11 in capturing quality photos.
Enhancements don't stop there. The integration of the Snapdragon 8 Gen 3's faster ISP, along with improved processing capabilities and the ongoing Hasselblad partnership, suggest that the OnePlus 12 could significantly impress in terms of camera performance. With all the leaks pointing towards it, the camera seems to be a major emphasis in the OnePlus 12's design and functionality – and that's clearly intentional.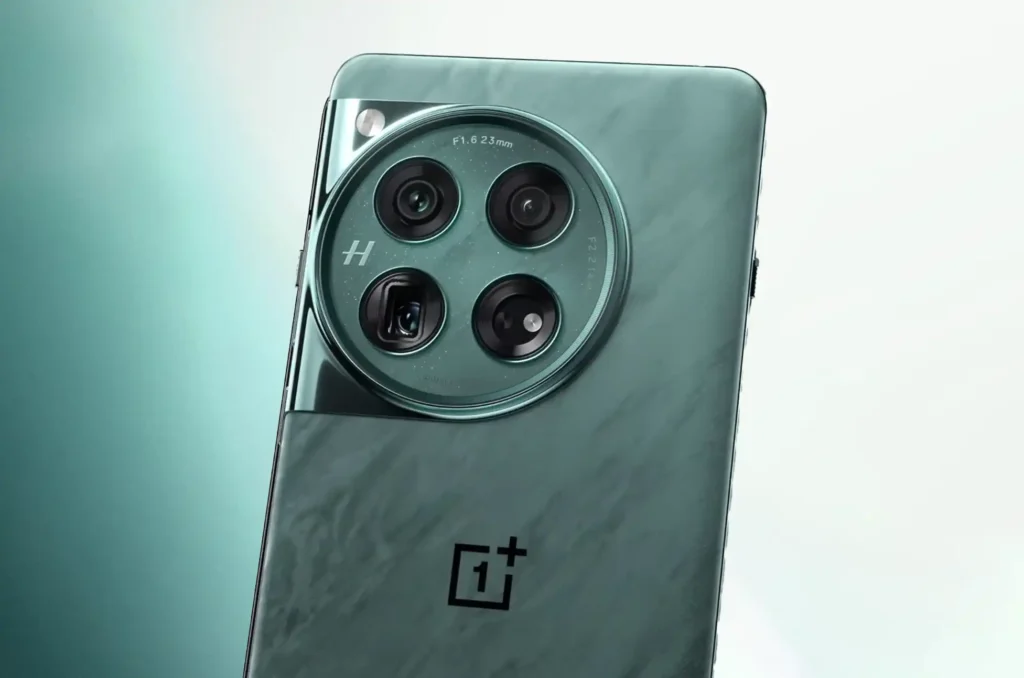 OnePlus 12: Release date and Price
The OnePlus 11 made its debut in China at the beginning of 2023 and then rolled out internationally in February. Now, there's buzz that the OnePlus 12 might launch even sooner. We're hearing it could first appear in China as early as December this year. If that's true, the OnePlus 12 might be one of the first phones with the new Snapdragon 8 Gen 3 chip to be available. The rest of the world might see it at the start of 2024. Keep your eyes peeled for more news around December 5th, which is just after OnePlus celebrates its 10-year anniversary.
When it comes to the price, it's hard to say for sure. The OnePlus 11 was a pleasant surprise at $800, cheaper than its predecessor, the OnePlus 10 Pro. But with the OnePlus 12 packing a speedier chip and a better camera, it might cost a bit more. Expect possibly a $50 increase, but remember, good deals from phone carriers or trade-in offers might make it more affordable.
Conclusion
Just like the rumors suggested, the OnePlus 12 isn't looking like a huge change from the OnePlus 11. But that's not necessarily a downside. Rather than making big changes, OnePlus appears to have concentrated on fixing the main problems found in its 2023 flagship model. And if you're eager to get a new phone and can't wait for the OnePlus 12, there are lots of other great Android options out there. One standout choice is the Samsung Galaxy S23, which is in a similar price range and offers excellent features.
All products, and company names, logos, and service marks (collectively the "Trademarks") displayed are registered® and/or unregistered trademarks™ of their respective owners. The authors of this web site are not sponsored by or affiliated with any of the third-party trade mark or third-party registered trade mark owners, and make no representations about them, their owners, their products or services.