Foldables are still a rapidly expanding market for smartphones. Samsung unveiled the Galaxy Z Flip 3 Bespoke Edition shortly after the release of the Galaxy Z Fold 3 and Galaxy Z Flip 3, allowing you to mix and match colors on your foldable.
Microsoft's Surface Duo 2 with two screens is also available right now. There is definitely a race to create the finest foldable phone.
iPhone 14 Flip, Can you really flip it?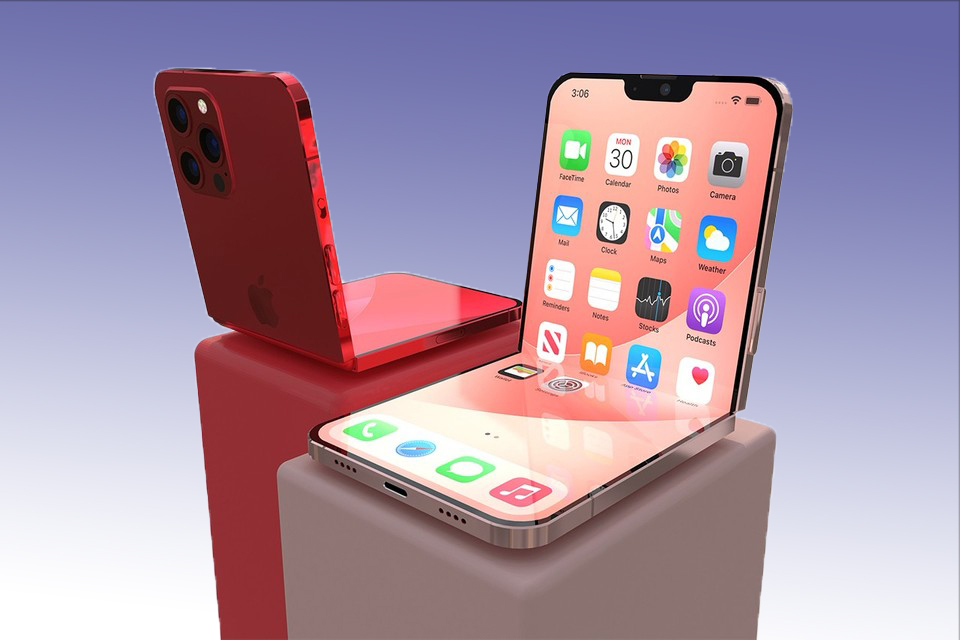 iPhone 14 Flip, Can you really flip it? Yes, Since there is still a considerable wait before it is supposed to be announced, making any assumptions regarding the iPhone Flip is risky. That may indicate that many of the rumors shift before then. Apple undoubtedly has an interest in foldable technology and won't want Samsung to corner the market, that much is certain.
We weren't surprised that the iPhone Flip or Fold didn't come out with the iPhone 13 in September 2021. Maybe it will come out with the iPhone 14, but we're not holding our breath.
But it sure is tempting to get a foldable phone that looks and works like an Apple product. Only a few of the devices have been widely released, and phone makers haven't solved some of the biggest problems, like how long the screens last and how long the batteries last.
iPhone 14 Flip Release Date and Price.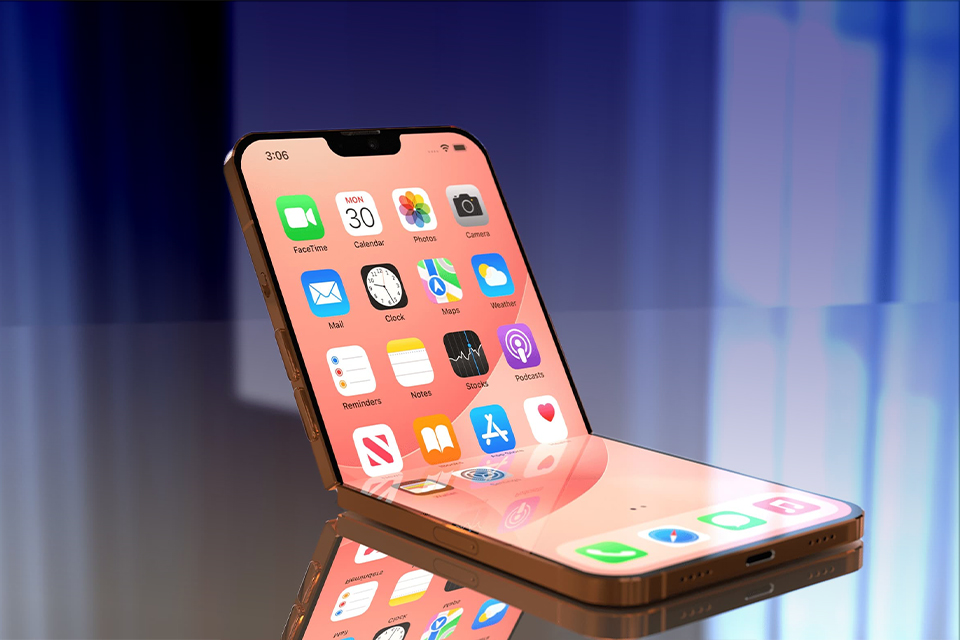 One source said that an iPhone 14 Flip wouldn't come out until at least 2023 and that it might not even come out until later than that. In fact, we've heard from a few more sources since then that the iPhone 14 Flip won't come out until at least 2025.
So, it may be a while before we can buy an iPhone 14 Flip, but given how well Apple keeps the secret of its new design, the device may be closer than we think.
We also don't know how much this will cost when it comes out, but since many foldable phones cost more than $1000, £1000, or AU$2000, we can assume it will be a lot.
iPhone 14 Specs and Design
The 6.7-inch Super Retina XDR OLED, 120Hz, HDR10, Dolby Vision, 1000 nits (typ), and 1200 nits (peak) display on the iPhone 14 Flip has these specifications. It features a density of 457 PPI, a 19.5:9 aspect ratio, and a resolution of 1284 x 2778 pixels.

The body of the Apple iPhone 14 Flip measures 160.8 mm by 78.1 mm by 7.7 mm and weighs 240 gg. Gorilla Glass is used for protection on the front and rear of the iPhone 14 Flip, as well as the stainless steel body. The hues of this phone are Graphite, Gold, Silver, and Sierra Blue.
Platform: iOS 16, A16 Bionic (4nm)
Display: 6.7 inches, LTPO
Camera: 48+12+12+MP +TOF 3D LiDAR scanner and
Ram: 6 GB
Memory: 128/256/512GB / 1TB
Battery: 4000 mAh
Conclusion
There is a great deal more that we do not yet know about Apple's intentions for a foldable iPhone, but one thing is certain: whatever approach Apple chooses to follow in the development of its first foldable phone will most certainly determine the course that the industry takes. If you have any questions let us know in the comment section below!