Jun. 9
2023

Apple redefines the user experience on their devices with each new iOS release by introducing innovative features and performance enhancements. As Apple devotees look forward to the release of iOS 17, one question looms: will their favorite Apple device be included in the next generation of supported devices? In this blog post, we will talk about the iOS 17 supported devices, casting light on the models that will be eligible for the upcoming update and giving you the information you need to determine if your Apple device will be part of the next wave of innovation and its features.
Visit the official link here: https://www.apple.com/ios/ios-17-preview/
iOS 17 Supported Devices Gets Contact Posters
iPhones will receive personalized Contact Posters with the release of iOS 17. It allows you to customize how you appear on the iPhone of your contact when you call them. You can add your own photos and Memoji, as well as experiment with various typographies and font hues. The feature is compatible with third-party communication applications.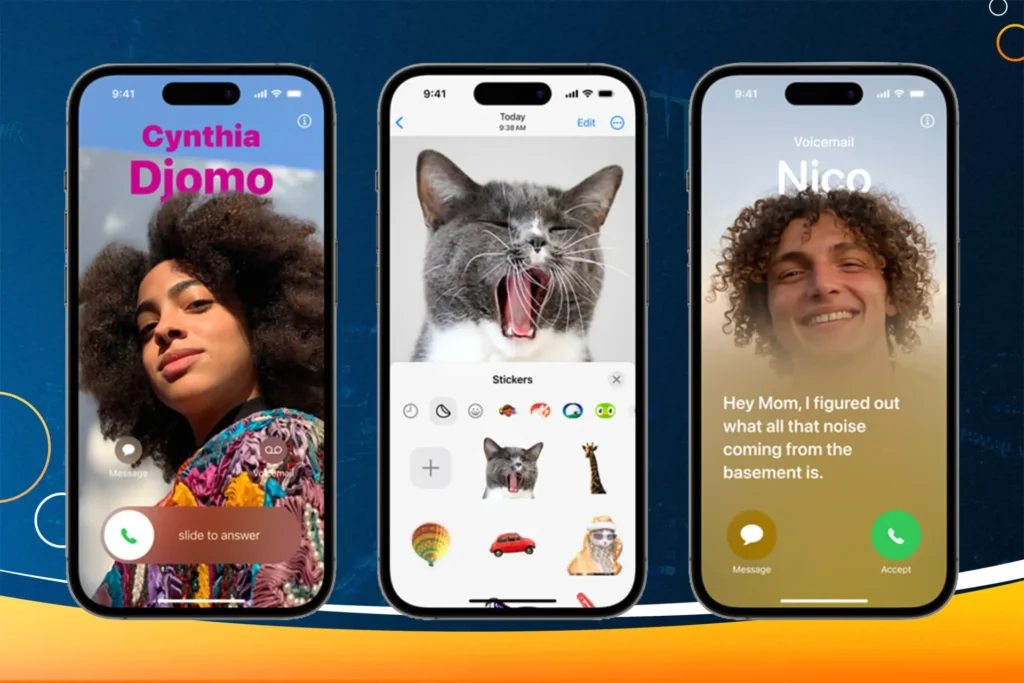 iOS 17 Can Create Live Stickers
With the latest update, you can create and personalize your own stickers by taking subjects from photos. Moreover, you can transform them into Live Stickers by employing various effects. Your new decals will be conveniently located in a new drawer on the iOS keyboard.
iOS 17 Gets Name Drop and SharePlay
Put away your business cards. The new NameDrop feature allows you to effortlessly share contact information with another iPhone or Apple Watch user by tapping your iPhone on their device.
Using the same gesture, you can also enable SharePlay to play music, games, or movies between iPhones.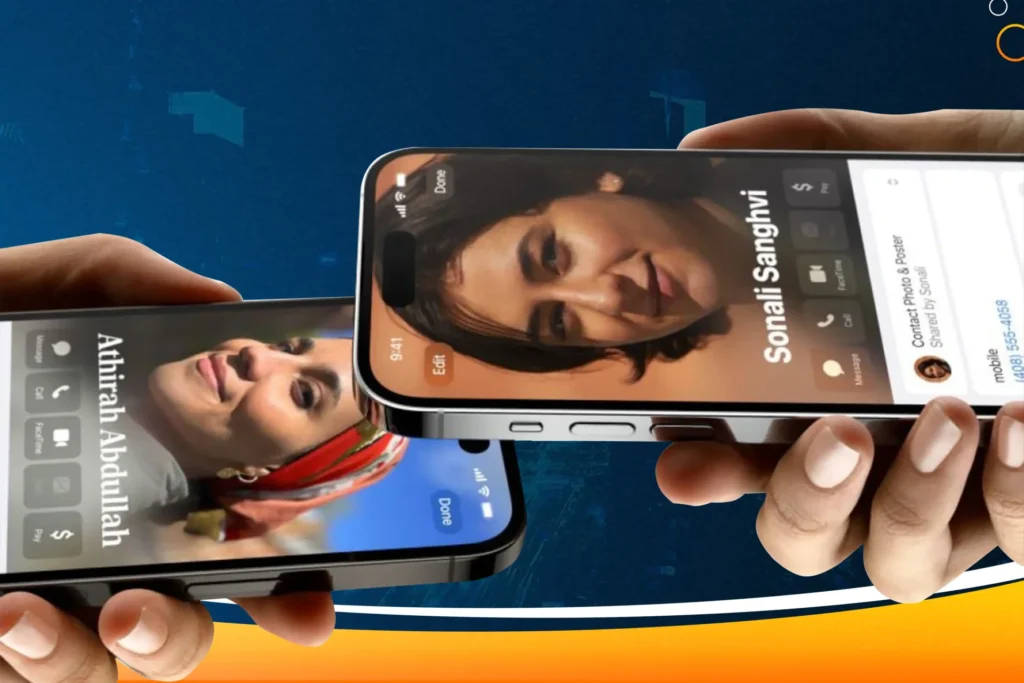 iOS 17 Supported Devices Gets StandBy Displays
When docked on a MagSafe wireless charger, the new StandBy feature transforms your iPhone into a smart display on your nightstand, displaying the time in creative layouts, photos of friends and family, the date, the music player, etc.
iOS 17 Gets Journal
The new Journal application functions as its name implies. Journaling, according to Apple, "has been shown to improve well-being."
It suggests content for your journal entry based on recent activity, photographs, locations, workouts, and more using machine learning. The app is lockable, employs on-device processing, and is equipped with end-to-end encryption for privacy.
iOS 17 Supported Devices List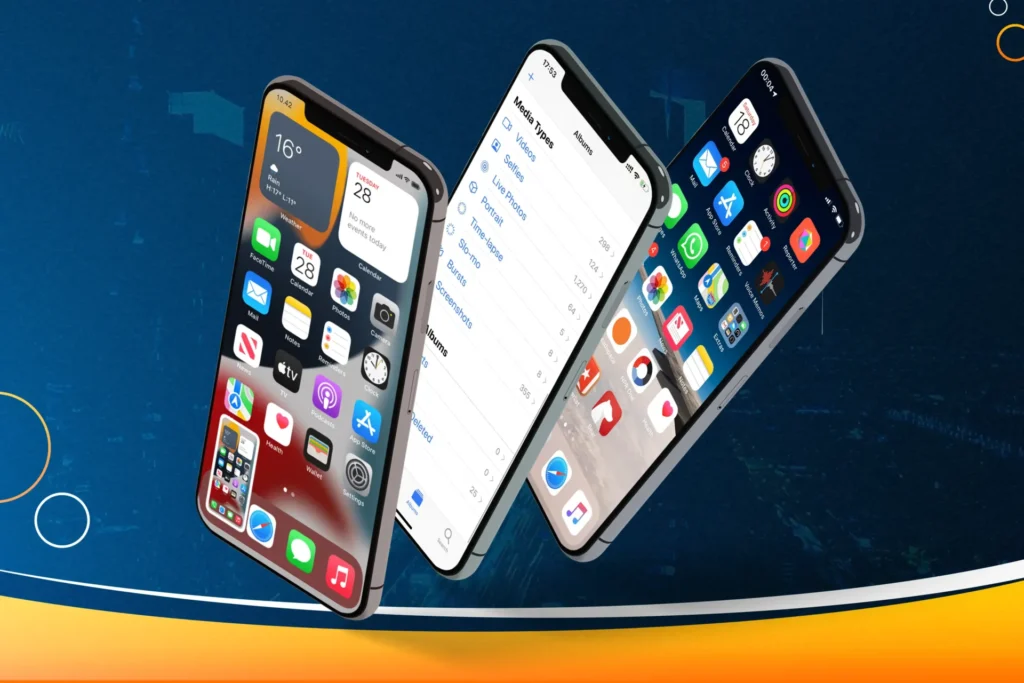 The new iOS 17 is now available for beta testing beginning on June 5 and will be available on the following devices before the end of the year. Evidently, it will be compatible with iPhone Xs and later variants. The iPhone X and iPhone 8 variants have already been discontinued.
iPhone 14 Pro Max
iPhone 14 Pro
iPhone 14 Plus
iPhone 14
iPhone 13 Pro Max
iPhone 13 Pro
iPhone 13 mini
iPhone 13
iPhone 12 Pro Max
iPhone 12 Pro
iPhone 12 mini
iPhone 12
iPhone 11 Pro Max
iPhone 11 Pro
iPhone 11
iPhone Xs Max
iPhone Xs
iPhone Xr
iPhone SE 2nd gen or later
Conclusion
With the imminent release of iOS 17, it is essential to determine if your Apple device is compatible with the update. By following the instructions in this blog post, you will be able to determine whether your iPhone, iPad, or iPod Touch will receive the most recent iOS version. Remember that even if your device doesn't make the cut, you still have options to enhance your user experience and maintain an up-to-date Apple ecosystem. Stay informed, make informed decisions, and continue to appreciate Apple's finest offerings.
All products, and company names, logos, and service marks (collectively the "Trademarks") displayed are registered® and/or unregistered trademarks™ of their respective owners. The authors of this web site are not sponsored by or affiliated with any of the third-party trade mark or third-party registered trade mark owners, and make no representations about them, their owners, their products or services.