Nov. 22
2022

How to restore android phone from google backup? It may be time-consuming to set up a new phone from scratch, particularly when you have to download and log in to several applications, configure the phone's settings, and organize everything to your preferences.

Fortunately, Google has greatly simplified the process of switching between Android phones, at least in terms of Google applications and settings.
Backing up your outdated Android phone's data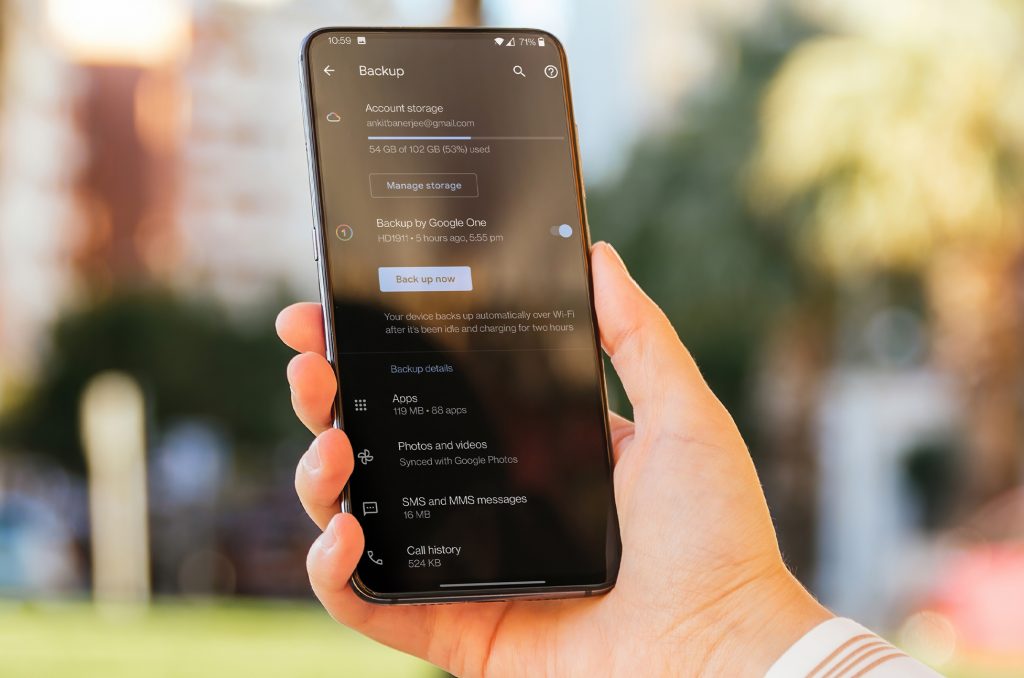 How to restore android phone from google backup? Before transferring your data to a new Android phone, you should make a backup on your old phone
Every Android gadget has access to Google's backup feature. Some original equipment manufacturers (OEMs), like Samsung, provide their own backup and restore functionality to make switching between two phones from the same brand simple.

Although Google's backup service is comprehensive, certain applications and games, such as WhatsApp, provide their own backup services. If you wish to save your data on the cloud, you may do it in a variety of ways, and there are a variety of apps available to help you do so.
If you have an Android phone, Google One is the simplest choice.
In order to activate Backup by Google One, go to Settings > Accounts and Backup > Backup Data. Google will periodically and automatically back up your phone. However, choose Backup now if you're about to begin setting up a new device and want to ensure that your data is safe.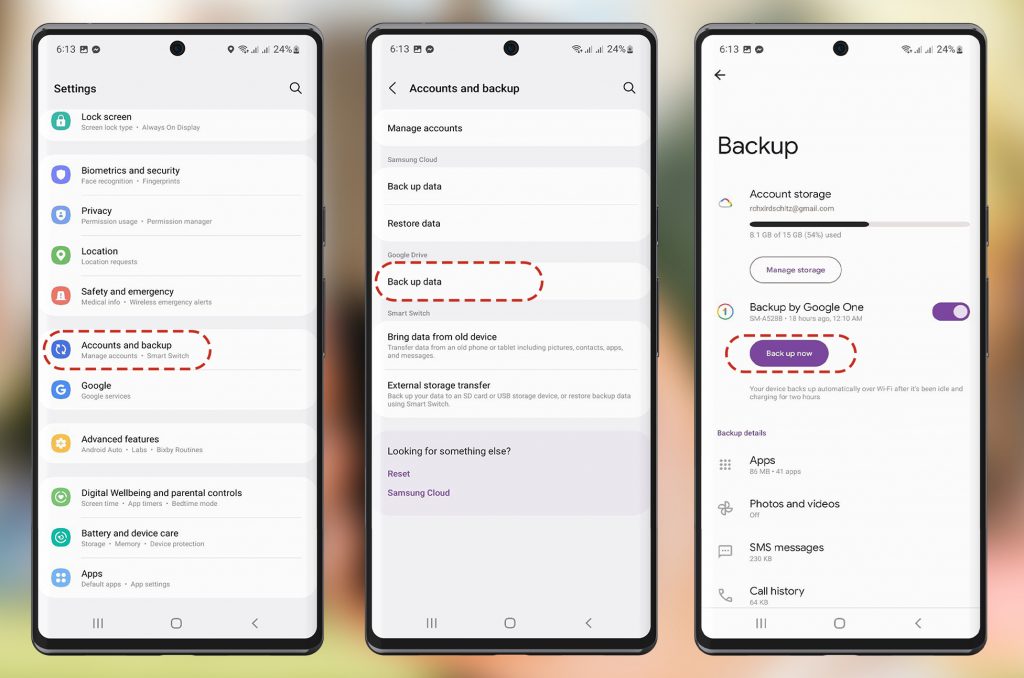 You can back up your applications, app data, photographs, videos, messages, call history, device settings, and Google account data, all for free, on the 15GB of free storage space that comes with a Google account. To choose which Google applications you want to back up, go to the Backup information section and touch on Google account data.
Google One's subscription plans start at $1.99 a month ($19.99 a year) for 100GB of storage, so if you need more space you can get it if you're willing to pay for it.
How to restore android phone from google backup
When setting up a new Android phone or after a factory reset, you have the option to restore from a Google backup. Start the phone up, accept the terms and conditions if applicable, and then connect to a Wi-Fi network by tapping the Start button.
Click Next when prompted to Copy applications and data, and then choose Can't use the previous device. Use the same Google account you used on your old phone to sign in. There will be a window that displays the most recent backup copy. Choose it, then choose the data and programs you want to restore, and finally, hit the Restore button.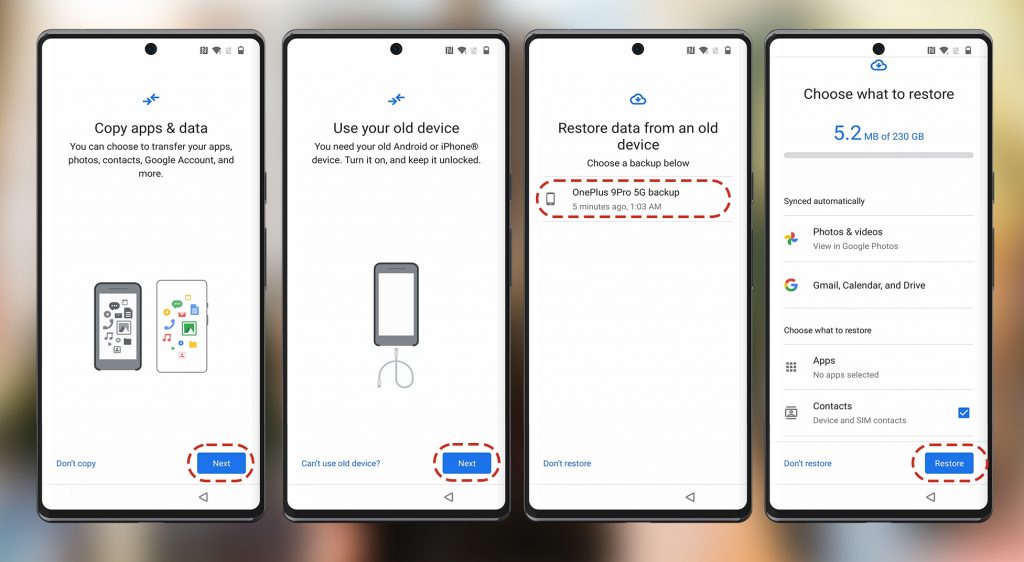 My Android phone won't recover from a Google backup
It's assumed by Google that the backup was made in the same or a later Android version. If you're moving from an Android 13 device to an Android 11 device, your Google backup won't work. Google will only use a backup made on the same or later Android version. Google backups will not work when switching from an Android 13 device to an Android 11 device.
If I get a new locked Android phone, would the unlock from my previous one work on it?
No, the restriction on your SIM card is determined by the IMEI of your device. Each device has its own unique IMEI number, which cannot be shared across devices. If you want to use your new smartphone without restrictions, you'll need to unlock your phone first. To do so, follow the instructions below

Go to this link https://www.unlockbase.com/unlock-phone/.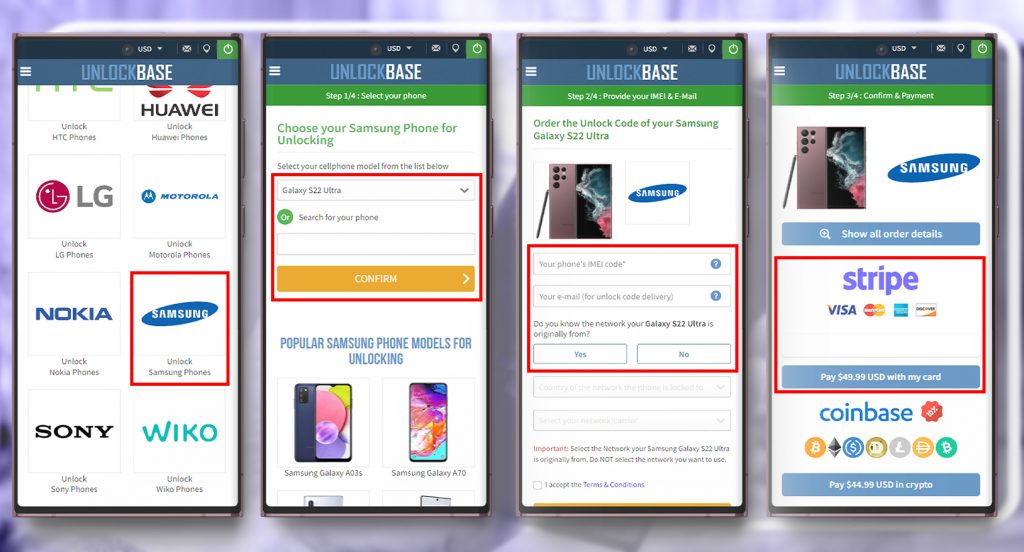 Select the brand of your phone.
Type the IMEI of your phone.
Enter your email for confirmation.
Choose the country where the phone is locked to.
Choose your network/carrier.
Confirm your payment and wait for an email confirmation.
If you got the email, remove your SIM card.
Insert an unaccepted SIM card.
You should now see a box to enter the unlock code.
Enter the unlock code provided by UnlockBase.
Conclusion
A Google backup may be restored on a brand-new or factory-reset Android phone. When prompted to Copy applications and data, choose Can't use the old device and click Next. To restore your applications and data, go into the same Google account and tap on the backup mentioned. If you have any questions, let us know in the comment section below!
All products, and company names, logos, and service marks (collectively the "Trademarks") displayed are registered® and/or unregistered trademarks™ of their respective owners. The authors of this web site are not sponsored by or affiliated with any of the third-party trade mark or third-party registered trade mark owners, and make no representations about them, their owners, their products or services.