Oct. 27
2021


Having trouble figuring out how to unlock TracFone? When there are so many useless and out-of-date ways on the Internet, how can you unlock a TracFone?
Tracfone is infamous for refusing to unlock its phones, however due to FCC guidelines and a judgement against the company, they are now obligated to unlock phones purchased after a particular date, issue a credit toward an exchange, or offer a partial cash refund for older handsets.
I understand how difficult it is, but don't worry; we've done our stuff. Continue reading to learn everything you need to know.
What You Need To Know Before Unlocking a Tracfone Device
Carrier locks are inconvenient to use — there's no other way to phrase it. It's natural that some carriers have to use locks to prevent consumers from paying only a portion of their device's agreed plan.
However, many carriers do not remove the lock once a certain amount of time has passed. In many circumstances, you will be trapped with the same carrier long after your contract has finished

What should I do to get ready to unlock my phone?
There are two things you need do to get ready for the unlocking process:
Find your IMEI number.
Check the phone's blacklist status.
How to Unlock Tracfone Using Tracfone Website
Check your phone's eligibility
The phone must be active on TracFone's network for at least 12 months
The phone must not be indicated as stolen or lost
You must be within 60-days of being an active TracFone customer
The device should have been activated on the TracFone carrier after the February 11th, 2015
Your phone must be in great condition and not have any damage or faults
Military staff are eligible for carrier unlocks without any regard to the 12-month limit
You must be the previous owner of the TracFone phone
2. Contact Tracfone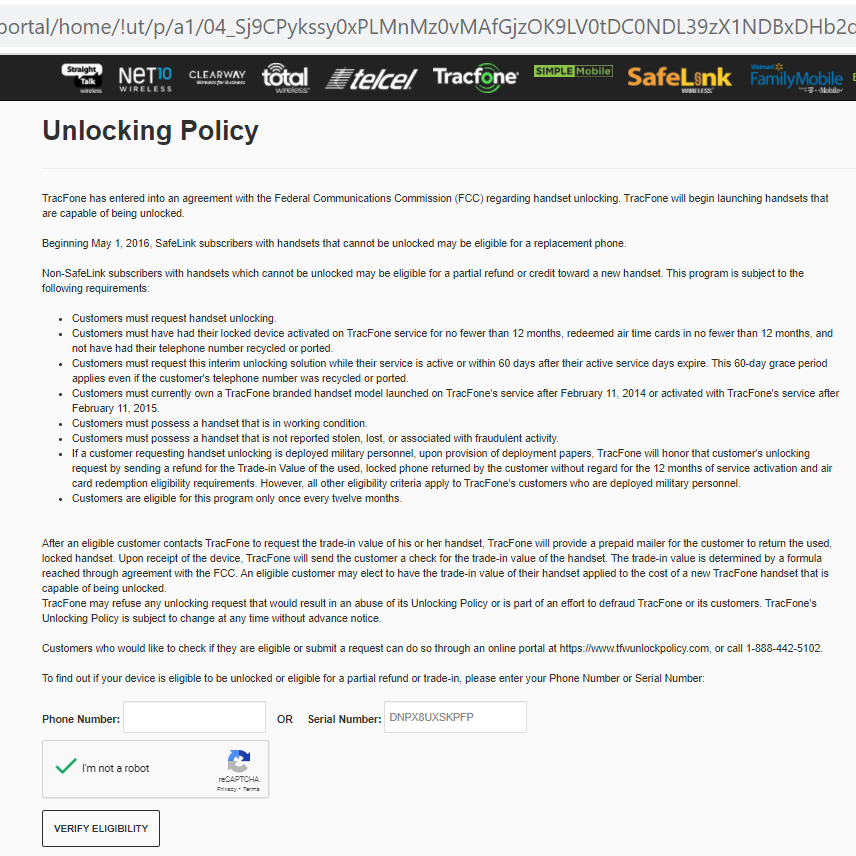 Go to www.tfwunlockpolicy.com and enter your phone number at the bottom of the page. You can also call 1-888-442-5102 during normal business hours
3. Unlock Code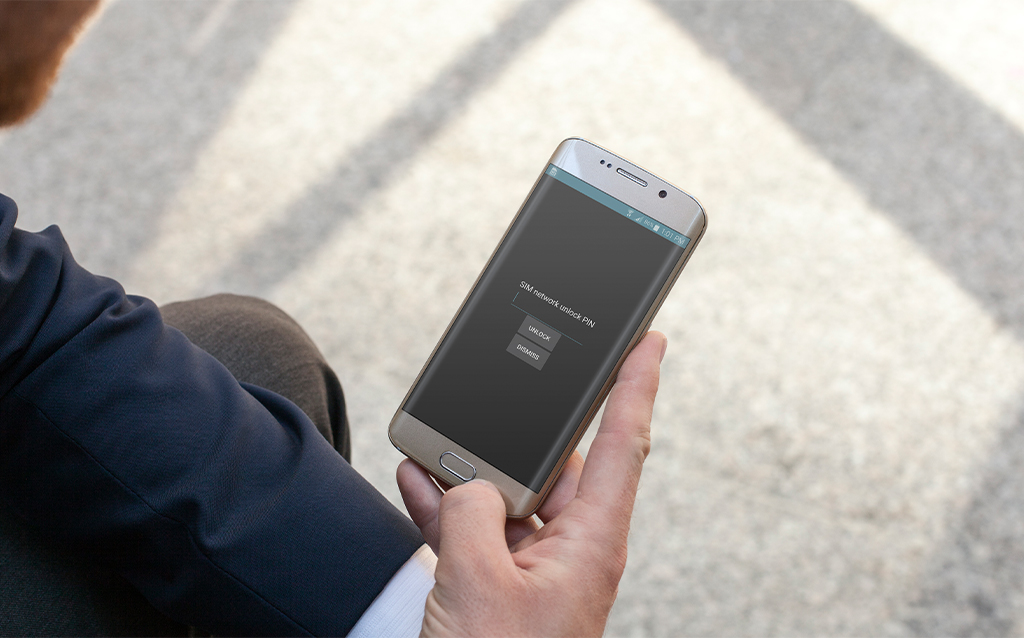 After receiving the Tracfone unlock code, acquire a SIM card from another carrier, turn off your phone, swap SIM cards, and turn it back on. You should receive a message indicating your phone is locked, with a space for you to input your unlock code. Your phone will be able to use the new SIM card when you enter the code. You may change SIM cards at any time; just remember to turn your phone off and back on before doing so.
Unlock Tracfone Using UnlockBase
Read the Related Article Here.
All Tracfone (and its subsidiaries) devices, both GSM and CDMA, can now be unlocked through UnlockBase.
The process is fairly easy. Here's how: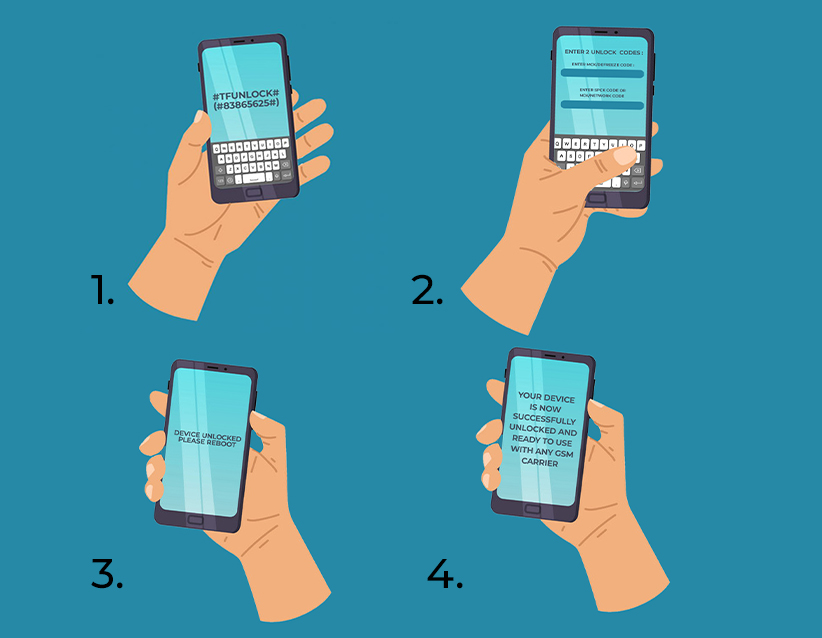 1. Dial #TFUNLOCK# (#83865625#) to open the Unlock Code menu
2. The device will ask for 2 Unlock Codes: In the first field, please enter the MCK/DEFREEZE Code. In the second field, please enter either the SPCK code OR (in case you did not receive an SPCK code), the NCK/NETWORK code.
Get your Unlock Code Here
3. Your device will show a "Device Unlocked" message and may reboot.
4. That's it – Your device is now successfully unlocked and ready to use with any GSM carrier worldwide!
Having your Tracfone phone unlocked is easy, the unlock codes for your device will be provided by UnlockBase! If you want to have your Tracfone phone unlocked, we have to know a little information from you in order for us to generate the unlock codes.

Conclusion
For the best experience with your unlocked Tracfone device, we recommend that you choose the carrier which has the best coverage in your area. Unlock Base is an ideal service for any mobile phone regardless of the carrier it is active on, and it provides an effortless experience
Moreover, please note that most of the world uses GSM, good to know if you want to travel outside the USA and want to use a Tracfone device.
All products, and company names, logos, and service marks (collectively the "Trademarks") displayed are registered® and/or unregistered trademarks™ of their respective owners. The authors of this web site are not sponsored by or affiliated with any of the third-party trade mark or third-party registered trade mark owners, and make no representations about them, their owners, their products or services.