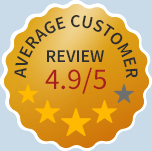 1,928 CERTIFIED REVIEWS BY
---

WHY USE UNLOCK
BASE

?
Over 5 Million Unlocks

UnlockBase has unlocked over 5 million mobile phones in 165 countries. By combining a reliable product with easy to follow instructions, we have arrived at a proven formula.

Money Back Guarantee

We work hard to maintain excellent customer support. However, in the event that your phone is locked and we can't unlock it, you will receive your money back.

Fast Delivery

We have been perfecting our process for the last seven years to make sure that you have the most time-efficient and hassle free experience possible. Our turnaround times are the best in the industry.

Support 24/7

Our staff are highly trained in unlocking procedures and can talk you through the process should you have any difficulty. We promise to be friendly and available 24/7.

Simple Instructions

Our instructions are easy to follow and only require that you can enter the unlocking code using your keypad. If you can dial a telephone number, then you can enter the code!

Simple Instructions

Our instructions are easy to follow and only require that you can enter the unlocking code using your keypad. If you can dial a telephone number, then you can enter the code!

VIP Price to guarantee the lowest

If you find a cheaper price from our competitors but you still want to use UnlockBase services, please feel free to contact us. All our advertised prices can be negotiated and we can always beat the competition.
FEATURES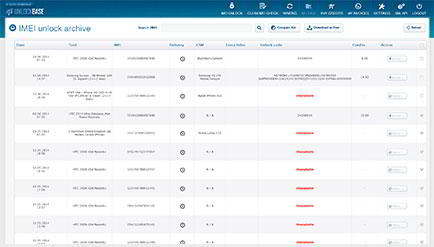 ONE YEAR ACCOUNT HISTORY
In the Archive section, all your orders are backed up since at least one year, securely in our database. You can easily make an IMEI search and check the unlock code, status, or just request a verification !
VIEW ALL FEATURES
BENEFITS OF UNLOCKING
YOUR PHONE WITH US INCLUDE
No more roaming charges
Switch freely between service providers
Increase the resale value of your phone
Unlocking is 100% safe for your phone
No technical knowledge required.
MORE FEATURES
Access to your account, from any computer, worldwide !
Unlock by Code more than 835 different Network Providers
Unlock by Code more than 253 Brands
Unlock online with one account more than 11,509 Cell Phones !
Lowest prices to get your business more profitable and competitive.
Fast turnaround time for delivery of services, instant in several cases.
Keeping track of each order for each of your customers.
Setup sub-accounts for your employees and limit access as per your needs,
Personal & Global Statistics to plan the outcome of any Unlock request,
Incredible Developer API to automate your business needs,
First Class 24/7 Customer service by email.
Mission Statement
We are leaders in Cellphone Remote Unlocking services and will provide you with an unlock service
in a timely manner at the best price. With an efficient, courteous and reliable customer service
we build lasting relationships with our clients.
SOME TESTIMONIALS
CERTIFIED REVIEWS BY
Bridgetown, Barbados




I think the extra security is warranted and in the best interest of the customers. My code worked perfectly.

Bucharest, Romania




I really love the overall structure of the website. Every instruction was very very clear. The code came within the delivery deadline and it worked. The price is right and among the best I was able to source.

Bandar Seri Begawan, Brunei Darussalam




Nothing to complain.. Its take about a week to unlock my iphone 5.. Many thanx to unlock team... Highly recomanded... Greething from

Madrid, Spain




I was so terrified this was a scam or it wouldn't work but my phone is unlocked and i didn't have to pay $60 for it . I am so happy thank you all so much !

Union City, United States




This company is the best, they had my code in 20 minutes, I would definitely use them again , thank you guys ... happy holidays. ....

Salt Lake City, United States




My kids phone was hacked so we chose to switch carriers. I am fairly techy but couldn't quite get this done without some help. If I knew this would take a matter of minutes to resolve, I would've just done this in the first place. Thanks!

London, United Kingdom




very impressed by your quick response and quality of service. I received the unlock code in less than 2 hrs as advertised. well done. keep doing whatever you are doing right

Dunedin, New Zealand




I was actually worried that this was a scam but after about a 6 day wait I now have my iPhone unlocked to all New Zealand providers!! Thank you so much, such a great amazing service.

Georgetown, Guyana




Despite the hassle with the verification process. The service was great. With the Alcatel OT7040N from MetroPCS, I had to use the SPCK code instead of the NCK.

Bucharest, Romania




Very good service and respected the estimated delivery time. It takes a while for Sony phones but they where on par. Recommend the service. Also the customer service was print to answer my emails.
Customer Reviews
1823 reviews
Average customer review