Do you have an old T-Mobile phone that you want to use as your secondary phone for emergency use but it's locked? or you purchased a used phone but the seller didn't properly prepare it and improperly cleaned it so that it is protected by a carrier lock? But don't worry, we'll show you how unlocking T-Mobile phone without a T-Mobile account in this guide.
Things to Know Before Unlocking Your T-Mobile Phone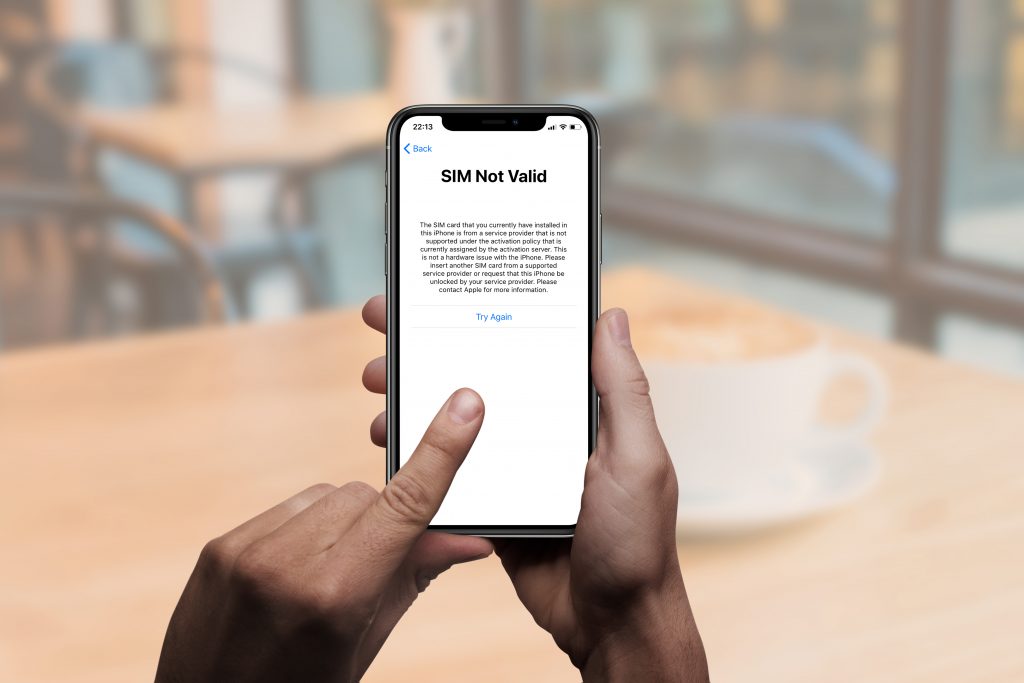 Before you unlock your T-Mobile Phone, there are a few things you should know.

1. Ensure your Phone isn't blacklisted in T-Mobile

An IMEI checker is required to determine whether your Phone is on the blacklist. Because a blacklisted phone, especially one locked to T-Mobile, cannot be unlocked.

Probably won't be able to unlock your phone if it has been blacklisted, perhaps because you reported it as lost and neglected to notify your carrier when you discovered it again.

2. Ensure your phone is T-Mobile-locked.

Over 20% of T-Mobile unlocking requests are invalid, according to a research, because the phone is not a T-Mobile device.
Unlock your T-Mobile phone without Account
1. Using a Hardware Unlock Solution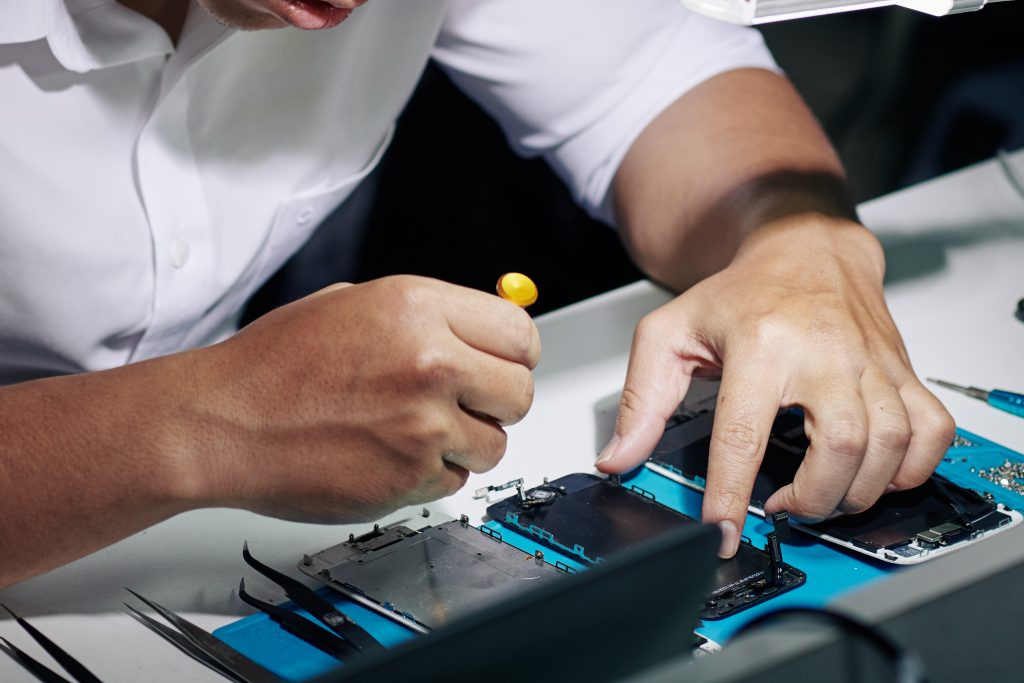 Unlocking a T-Mobile phone without a T-Mobile account is possible via adjusting the phone's hardware. There are numerous techniques you may take with this strategy, but you'll almost always need to contact a specialist to handle it, or you can use a sim card and a module that can be installed into your phone if it is an iPhone. The chip inside the hardware will bypass the carrier lock when you set the ICCID Code in ICCID mode.

But you should also know that messing around with phone hardware in any way will void your warranty. It's not a permanent solution and you can't unlock blacklisted phones.

Hardware unlock method is far riskier than most of the other options.
2. Using a Unlock Base Unlocking Service
We supply T-Mobile unlock codes for over 30k T-Mobile cell phone models. It doesn't matter if it's an old T-Mobile, or one of the latest releases, with Unlock Base you will find a solution to successfully unlock your T-Mobile, fast.
There's no need to send us your phone, just provide us the Serial Number (IMEI) of your phone and we will promptly deliver your unlock code. You can click the link here, If at any stage you feel lost or unsure, our dedicated team of customer support staff are on hand to help you with your phone unlocking needs.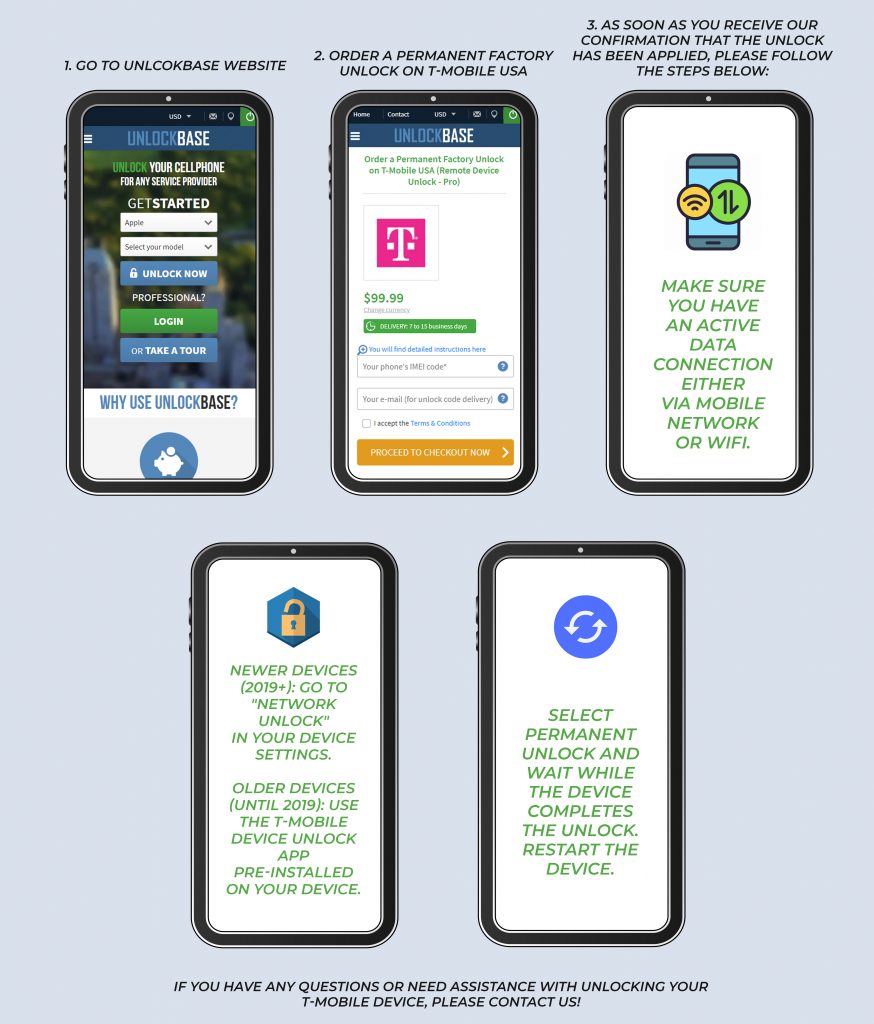 For Android devices The T-Mobile App Unlock service takes 5-15 business days and most importantly: All newer devices from 2019+ do not have an "App" anymore but the app functionality is integrated into the firmware.
If you are using an iOS (iPhone) device from T-Mobile, there's also no need to enter an unlock code. However, unlocking an iPhone is a completely different process. Go here to see how it's done.
To unlock your T-Mobile today, just select the correct phone model by using the drop down menu or typing the exact model in the search form below. In no time, we will present you with the solution(s) to free up your T-Mobile cell phone from any Network Lock once and for all, and at the most competitive rate too.
Conclusion
You should be able to unlock your phone regardless of whether or not you have a T-Mobile account linked with it.
There are ways to unlock a T-Mobile phone without a T-Mobile account, as we've shown in the solutions above, as well as ways to unlock the phone with a T-Mobile account — the latter techniques are, of course, easier.
Unlocking your phone from a carrier has numerous advantages, the most important of which is that it allows you to connect to another carrier without restriction. Don't let carrier locks hold you back any longer; go to work unlocking your phone!