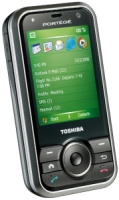 World First on UnlockBase ! You can now unlock Toshiba Portege G500 all networks / service provider are supported if coming from any country in Europe (Orange UK Included), Turkey, Latino America or Russia. We remind you using this tool you can also get code for Toshiba G710, G810, G910 & TG01 !

Only USA and Japan Network are not supported for the moment
To request code :
– log in your UnlockBase account
– go to "IMEI Unlock" section
– select tool "Toshiba" (Factory Code)
Turaround : 6<>24 Hours from Monday to Friday
Price just reduced to : 21 Euro or 30 USD or 18 GBP, if you find cheaper or have large quantity, just contact us by e-mail to negotiate better rates !