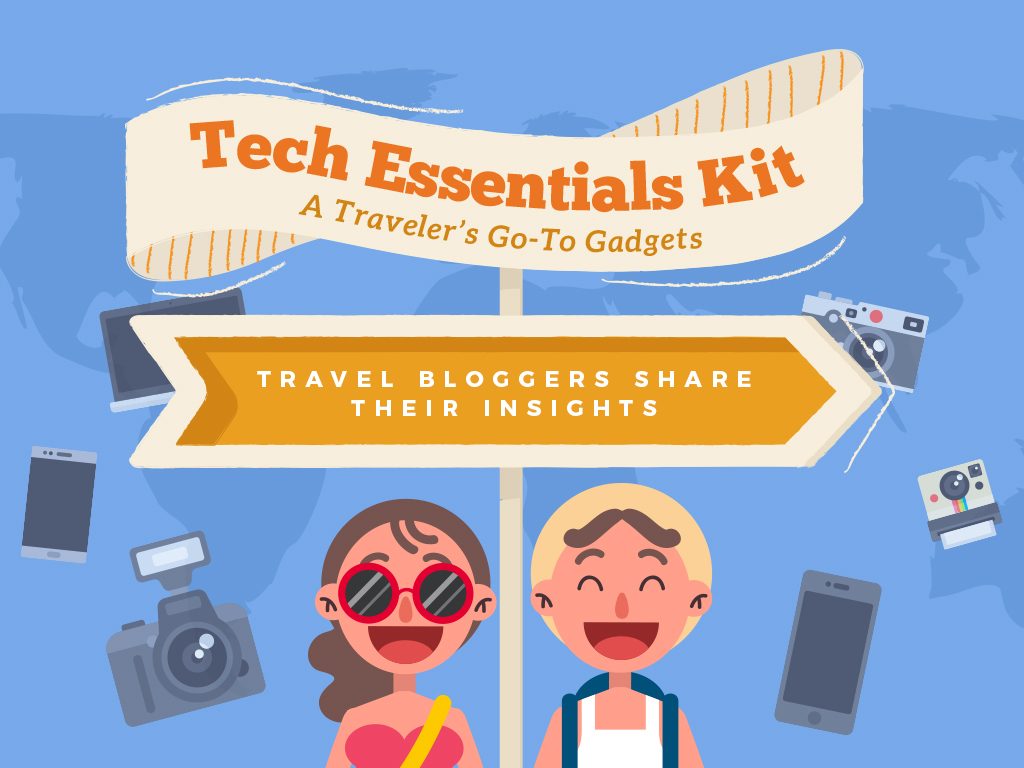 Packing for a 3D and 2N travel within the country can be challenging itself, what more for abroad?
For most travelers, traveling to a place or two within the month helped them get through the headache of choosing their essentials to pack. It allowed them to experience just the right amount of trial-and-error, from the trouble of looking for the right jeans to choosing between a book and an e-book reader.
Today, a lot of travelers travel with lesser luggage. How so? Technology served them right. Documents became accessible on all devices, and there's always an e-book reader to go to for all the right books. The lesser the luggage, the lesser the charges – the more fun it is. As a result, more and more wanderers are opting for these travel technology solutions in order to make their venturing seamless and hassle-free.
For travelers, it is particularly important to know your own tech essentials kit. This way, it will be easier for you to travel smoothly and enjoy the most part of the adventure.
In this article, travel bloggers have shared their very own choices when it comes to packing their go-to gadgets. Find out and see for yourself what could help you best when packing your tech essentials for your first travel abroad!
Travel Blogger 1: Top Picks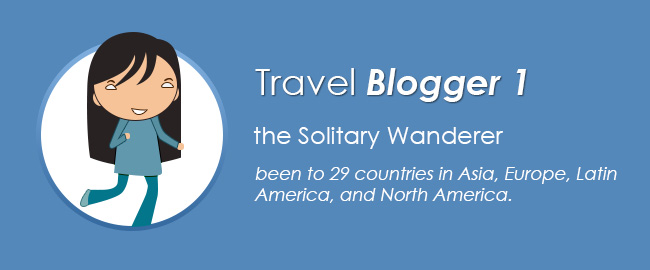 Our first travel blogger loves being location independent and funds her travels with freelance editing and writing work. She has been to 29 countries in Asia, Europe, Latin America, and North America.
"As a travel blogger, there are some gadgets that I just can't leave home when I travel. First, I need my camera. I had a DSLR for almost 10 years, but I finally decided that it was too bulky for me. I bought a mirrorless from Fuji and am loving it. I also have the Supremo action camera. I use it whenever I'm doing something that could pose a danger to my Fuji, whether it's river rafting or rappelling. I also bring my iPhone with me. It takes great photos as well, and keeps me connected with friends and family. In relation to being connected, I also bring a mobile Wifi device so that I can share photos and check emails whenever I need to. I never leave home as well without my Kindle. I used to bring real books, but when I'm traveling for months, I need more than 1 or 2 books with me. Are all these gadgets absolutely necessary for my adventures? Of course not. I can travel without them and still enjoy myself. However, I always bring these to enhance my experience, because with these five gadgets, I can write about my experiences and share them with my audience."
Travel Blogger 2: Top Picks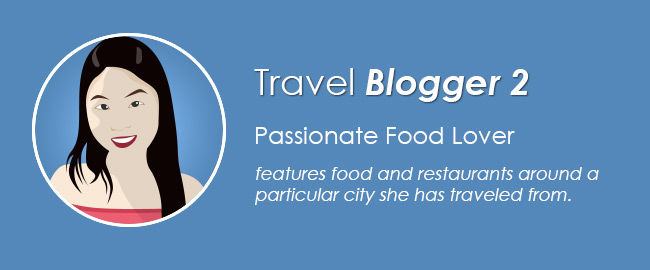 Travel blogger 2 is a passionate food lover. Her blogs mainly features food and restaurants around a particular city she has traveled from. She enjoys discovering new places, and trying out new products, while meeting new friends in between.
Smartphone
"My smartphone is probably the most important gadget I bring during my travels. I can call my family anytime with just a press of a button, and share to them my personal experiences and stories matched with photos and videos."
Camera
"For best quality photos, I make sure to bring a camera, so that I can share nice pictures on my blog. I always bring my Fujifilm XA2 camera which is very light and convenient to carry around."
Power bank
"A power bank to make sure I have a backup just in case my battery dies. Wouldn't want to miss out on great memories and adventures."
Pocket Wifi
"I also make sure to rent out a pocket wifi when traveling abroad. It's relatively cheaper and can even be shared among your friends/group."
Headphones
"Lastly, my headphones/earphones so I can listen to my favorite music without disturbing other people around me."
Travel Blogger 3: Top Picks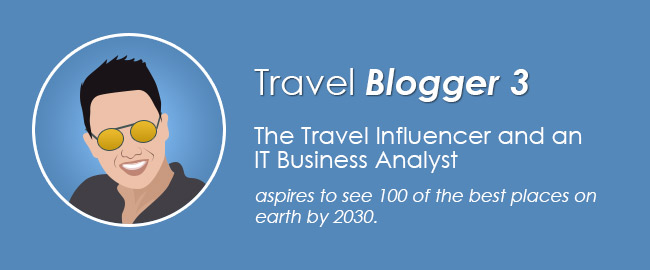 Travel blogger 3 is a Travel Influencer and an IT Business Analyst based in the Philippines.
His interest in traveling started when he was sent by his school to Tokyo at the age of 15 as a reward for performing well in a 3-year Japanese course. This ignited his passion to continue traveling the world at a young age. He loves to try new things as often as he can, eat (Instagram-worthy) food, go on different adventures, and share those escapades to the world through his travel blog. He aspires to see 100 of the best places on earth by 2030.
Mirrorless Camera
"As a travel influencer, my camera is the first item I make sure I won't forget when going for an adventure. When travelling, I recommend using a mirrorless camera. It takes good professional photos but it's also compact and not as bulky as a DSLR. I use Fujifilm XT10 35mm for my Instagram photos."
Smartphone
"In today's world, smartphones have become an integral part of any travel experience especially now that there is wifi available almost everywhere. I particularly use an iPhone 7 Plus as it also serves as my secondary camera in case my mirrorless cam dies or goes on full memory. Apart from being able to document and post about my trip on Instagram as it happens, my phone has always been my trusted companion to help me get to my destination quickly and safely."
Power Bank
"My portable charger/power bank has always been a lifesaver for most of my trips. Because I use my phone often for navigation, photos, videos, and posting on my social media accounts, my phone's battery would run down quickly. Having a power bank with you lets you use your gadgets without having to worry that it won't be able to serve you all day long (since power sockets are not always available). Choose a power bank that lets you charge your phone 1-3 full cycles; it's a good investment."
Universal Adapter
"Packing a universal travel adapter is a must. It's small and helps you charge your gadgets across the globe without having to worry if the charger fits the power socket. They are perfect for those going to multiple countries on a single trip or even those involving a layover for a quick charge at the airport."
Travel Apps
"Travel apps make travelling a lot easier and hassle-free. Installing apps that would help you on your trip lets you enjoy and take out the worrying part of going on an adventure. Some of my favorite travel apps include XE Currency (to convert currencies), App in the Air (to track flight status), and Klook (to book discounted tickets of tours and attractions)."
Travel Blogger 4: Top Picks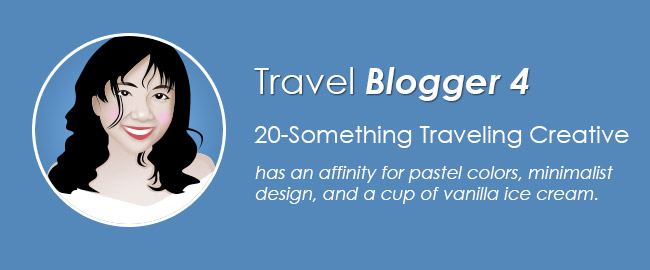 Travel blogger 4 is a 20-something traveling creative based in Southeast Asia. Born with messy curly/wavy hair, this illustrator/designer has an affinity for pastel colors, minimalist design, and a cup of vanilla ice cream.
"Just like any other traveler, I can't leave without a smartphone (with travel apps installed and pre-downloaded content), a digital camera, and a laptop because I consider these three gadgets a necessity to navigate, document, and share my adventures with family, friends, and readers. Aside from that, I also bring a power strip with a travel adapter and a power bank with at least 10,000 mAh because electric outlets can be limited—hostels, for example, usually provide one per bunk—or inaccessible when I need it the most."
"And if I were to pick a favorite, I'd say it would be the power strip because all of my gadgets are fully recharged for the next day's adventure!"
Travel Blogger 5: Top Picks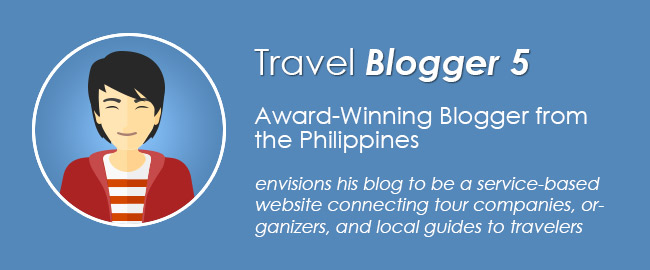 Travel blogger 5 has received awards as Best Travel Blog and Best Photo Blog among others in the Philippine Blogging Awards, Best Cebu Blogs, and BlogEx Manila. Now, he envisions his blog to be a service-based website connecting tour companies, organizers, and local guides to travelers. He loves orange, halo-halo, and PowerPoint.
"My kind of travel is more of the comfy vacation type and very rarely do I go backpacking or hiking. So, when it comes to gadgets, I don't have many. I used to carry an SLR, but realizing that my mobile phone–I have a Huawei Mate 9 is almost as powerful as the bulky cam, I now bank on my phone for anything photography. Great resolution, cool functionalities. It's always fun to experiment, just stretch your creativity and look beyond your phone as a point and shoot camera."
"Of course, I bring a mini tripod and a power bank. They're my essentials. With those, I can already accomplish my travel goals – to capture great photos of the scenery, the hotel or resort, and the food, and record my interviews with the people I meet."
"While on travel, I also take a lot of notes in Evernote, just so I have all the details when I need to write my stories. I also post a lot of photos on social media real-time. Photo editing apps like Lightroom Mobile and Snapseed are reliable for that task."
Travel Blogger 6: Top Picks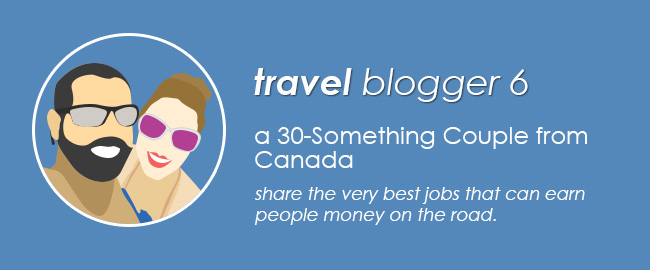 Travel bloggers 6 went on one big trip that changed  their lives forever. They realized that they didn't want their trips to have an end date! From then on, they researched and tried various jobs all over the world so that they could keep traveling. On their blog, they share the very best jobs that can earn people money on the road, plus their expert tips and advice, so that people can travel for as long as they want!
"Choosing our top 5 gadgets is easy. Because we're digital nomads who are travelling or living abroad full-time, there are a few things that we must have with us. Firstly, our MacBook Pro laptops are our livelihood, followed by our iPhones! We also travel with the new DJI Spark drone, which captures great footage for our YouTube channel. Our camera is also very important for photos, but mostly videos. We have a Canon G7X MarkII. Something that we travel with but isn't an electronic gadget is our Handpresso portable espresso machine (I'm serious!). It's so handy for when we're staying in apartments or hotels. All we need is hot water and some coffee grounds. After a few hand pumps, voila, espresso!"
Travel Blogger 7: Top Picks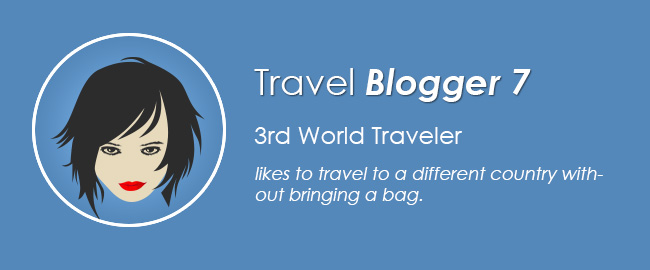 Travel blogger 7 likes to travel to a different country without bringing a bag.
iPhone – Because it has everything I need such as camera for the photos (I can't say I'm a travel photographer so I'm usually fine with the photo results), music for the long bus rides, alarm clock for my schedule and the notes app, which now serves as my "journal".
My old but still working Sony Cybershot DSC-W610 – My backup in case someone steals my iPhone. And it produces good photos too!
Power Bank –  Always comes in handy when you're out the whole day. Also, I cannot live without music during those long bus rides so my iPhone has to be fully charged all the time.
My old Samsung E1086 – again, in case someone steals my iPhone. It has an alarm clock and a working number that automatically switches to roaming mode so I can still get text messages.
USB Flash drive – for storing photos and other important files as I don't like bringing my laptop with me.
Travel Blogger 8: Top Picks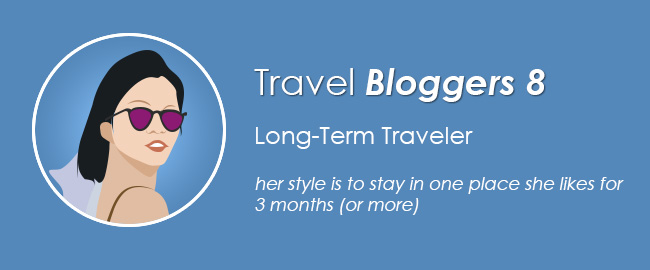 Travel blogger 8 is one of those people who left their comfortable life to travel the world and learn about life. Her style is to stay in one place she likes for 3 months (or more) to know what it feels like to eat, cook, speak and sleep in another culture that isn't hers. She'd like to believe she's not traditionally traveling but she just chooses to be somewhere else all the time. Trisha also loves extremely spicy food, pineapples, plants and symmetry. In no particular order, her favourite cities in the world are Barcelona, Buenos Aires, Hong Kong and Tel Aviv.
Kindle
"As a writer, it has become a habit to read. Traveling or not, I dedicate 2 hours per day to read. It helps me "organize" my mind."
Camera
"In my line of work, bringing the camera is always a must!"
Headphones
"In the same way as reading can balance the mind, so does music. I really like listening to music especially when I am about to fly in a country. My favourites are the Balkans, Yemenite and Ethiopian music."
Pen/Notebook
"Wherever I go (even to the supermarket!), I always have a pocket notebook where I can write down all my random thoughts. For me, in order to be a good writer, you must live it. I'm not the best yet but I am trying my best to make it a practice, not just a hobby."
Phone
"I was about to tell you I only have 4 but I decided to add my mobile phone to the list even if I hate it so much. Unfortunately, it's a necessity but I've deleted it in my list of habits."
Wrapping It Up
Traveling is definitely among the best things that you can do in life. Not only does it make you feel thrilled and excited from time to time, but also, it helps you collect memories and make your journey in life as memorable as possible.
In order to have the best time of your life for every destination, it's important to make sure that you have your essential gadgets packed. Aside from helping you take the best pictures of all time, it also helps you to keep your luggage as light and as minimal as possible. A perfect way to worry less and enjoy more of your next big adventure.
Pack your very own tech essentials kit now!