Phone manufacturers appear to be moving ahead with plans to provide a wide range of devices with 5G capabilities, even though the 5G spectrum auction and the so-called 5G reality still have time to run their course. There are a number of newcomer rollouts that are not only labeled 5G or future-ready, but are also coming in at lower tiers.
OPPO has opted to distribute the 5G version of the A74 worldwide, as 5G phones in the low-to-midrange price range are becoming more and more prevalent. Let's see what the Oppo A74 5G review has to say about it.
Oppo A74 5G review on Design and Display
Even if you have small hands, you'll have no trouble gripping and using the Oppo A74 5G with only one hand, despite the fact that its display measures 6.5 inches. A punch-hole display can be found on the front of the device, and a selfie camera can be found in the top left corner of that display.
There is a pixel density of 405 PPI on the 6.5-inch Full HD+ display that is included. The legibility of the display is satisfactory, even when outdoors in direct sunlight. The display on this phone has a refresh rate of 90 Hz, which makes it fairly fluid for gaming and general usage in particular. The viewing angles on this phone are good, and you will not have any complaints with the display overall.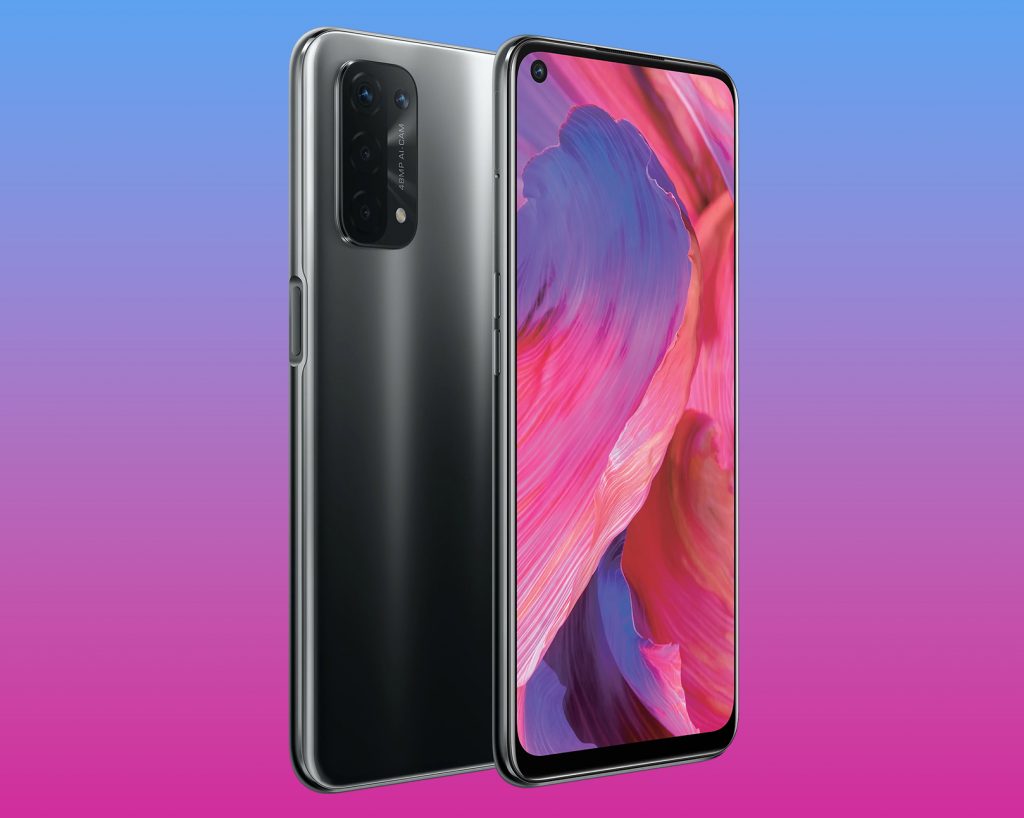 Oppo A74 5G review on Camera
The OPPO A74 5G has a 48-megapixel, f/1.7 camera, an 8-megapixel ultra-wide camera, and 2-megapixel macro and depth sensors. 16-megapixel selfie camera. Without the wide-angle option, these specs are identical to the A74 without a 5G chipset.
During the day, Auto HDR helps balance situations, preventing over- or underexposure. The main, ultra-wide, and front-facing cameras can take brighter photographs in Night mode.
The 16-megapixel front-facing camera is a strong shooter that captures plenty of detail and sharpness, in addition to correct skin tones. This camera is located on the front of the device. Additionally, it takes attractive self-portraits that have good edge detection even in broad daylight and can withstand close study.
The OPPO A74 5G allows video recording at resolutions of up to 1080p at 30 frames per second with both its rear and front cameras. Additionally, the ultra-wide option offers video recording at resolutions of up to 720p at 30 frames per second.
Oppo A74 5G review on Performance and Software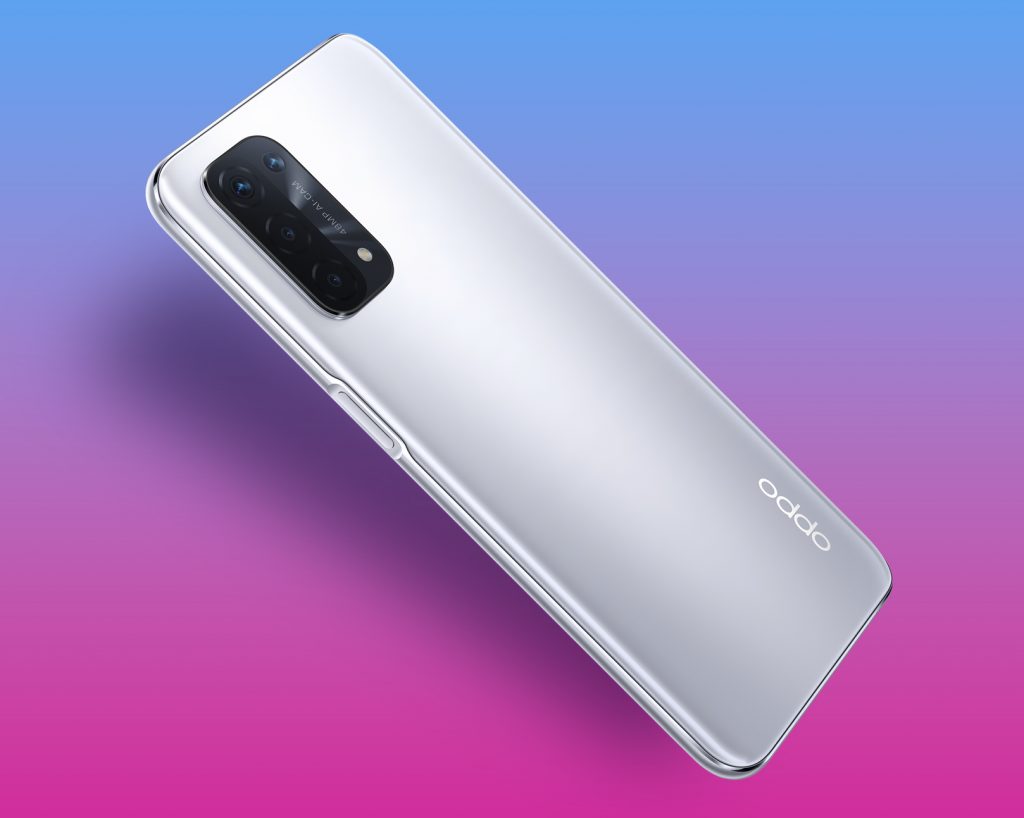 This device is powered by a Snapdragon 480 5Gm chipset, with 6GB of RAM and 128GB of internal storage, and it runs on Android 11. Speaking of performance, a Snapdragon 400 series chipset can't be relied upon for gaming or multitasking in any significant way. For the most part, this device was never meant to be used to play games. A daily driver with 5G support is what this phone is designed for. The primary focus is on supporting 5G networks. Even so, you shouldn't have many problems while using apps or playing games, but you should be prepared for occasional lags.
Bloatware is prevalent in the application's software. It's good to know that most of them can be removed. It is powered by Android 11 and will receive frequent software updates from Oppo.
Oppo A74 5G review on Battery
The Oppo A74 5G has a powerful battery that has a capacity of 5000mAh and supports 18W fast charging. The battery life is adequate, and even with heavy use, you should easily be able to obtain more than a day's worth of power from it. You can also anticipate the gadget to be fully charged in approximately 90 minutes if you use the rapid charging capability, which works quite well.
Oppo A74 5G review on Price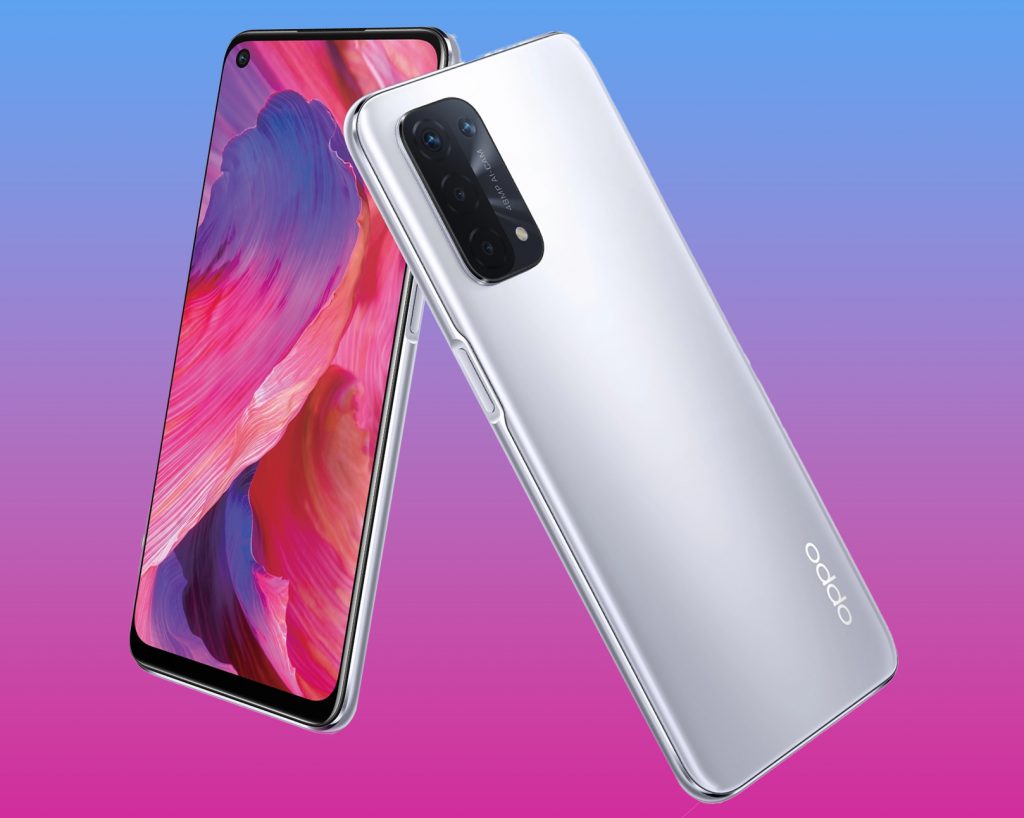 The Oppo A74 5G is not a phone that is really designed for the market in the United States. Because it does not support CDMA, it cannot function correctly with some of the networks in the United States. On the other hand, you can import it for somewhere between $290 – $300.
It costs £249.99 in the UK and AU$399.99 in Australia, which is comparable to the price that you would spend for a Samsung Galaxy A32 5G with the base configuration. Although they are entirely distinct series produced by separate companies, the Oppo does provide you with a little more technology for the price, including greater storage at 128GB, which makes this a decent offer from most points of view.
Conclusion
People who are interested in purchasing a daily driver that has a long battery life, support for 5G networks, and a high-quality display should consider the Oppo A74 5G. It is not a phone that should be considered for use as a primary photography device or by people who are interested in gaming. The Oppo A74 5G is a sensible option to consider purchasing if you are seeking for a dependable Android device that is compatible with 5G networks and has a large amount of built-in storage space of 128GB. Share your opinions with us in the comment space below on how you feel about this product.
All products, and company names, logos, and service marks (collectively the "Trademarks") displayed are registered® and/or unregistered trademarks™ of their respective owners. The authors of this web site are not sponsored by or affiliated with any of the third-party trade mark or third-party registered trade mark owners, and make no representations about them, their owners, their products or services.