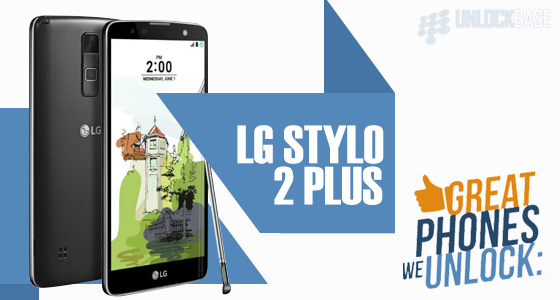 With the birth of big-screen phones, LG has definitely come up with an affordable, good looking stylus-embedded phablet – the LG Stylo 2 Plus. While this may not be a substitute for a Samsung Galaxy Note 7, it has its own key features to boast.
Design
On July 2016, LG has released its very own stylus-embedded phablet with MetroPCS as its service provider – it is equipped with a number of impressively useful features that artists, scribblers, multitaskers, and professionals will definitely come to love.
For starters, the phone comes in a premium, sleek design matching the 5.7-inch TFT IPS in-cell display with a 1280×720 resolution, making it possible for users to comfortably put their ideas into the workspace in good graphics and color reproduction. Similar to LG's other units, the phone is designed with polycarbonate, weighing only 5.8 ounces and measuring 6.1 by 3.1 by 0.4 inches overall – making it easier to bring the phone whenever and wherever. If the users find it hard to use with one hand, the phone allows a mini view that shrinks the screen for a one-hand display.
Camera
With regards to the phone's camera specs, LG has definitely surprised its users with a 13MP rear camera that takes clear, outdoor shots that can focus quickly on good lighting, and a decent 5MP front camera for selfies and groupies. It also records at 1080p at 30fps, which makes an HD video shoot possible.
Connectivity and Network Performance
With MetroPCS as its carrier, the LG Stylo 2 Plus supports LTE bands which can register a solid network performance, speeding up to a maximum of 10.2Mbps per download. In addition, the phone comes with an arguably great connectivity protocols including Bluetooth 4.2 and a dual-band Wi-Fi and NFC topping its rival models when it comes to network performance.
Power and Battery
Powered by Qualcomm Snapdragon 430 and clocked at 1.4GHz Octa-Core, plus a 2GB RAM to make multiple tasks possible to run smooth, LG matches these impossibly great specs with a removable battery running up to 2,900 mAh for a longer usage.
Software and Memory
Recently, carriers MetroPCS and T-Mobile have announced a software update bringing the Android 7.0 or Nougat's features into LG Stylo 2 Plus' interface, teaming up with LG's custom UI layer producing multi-window support, quick replies on the messaging app, and much more. The owners can check their settings for further updates on the software.
What is also great about this phone is that it comes with a built-in 16GB internal storage and a 32GB capacity micro SD slot for additional memory storage – which makes this phone perfect for artists and professionals who loves storing their works and notes in the comfort of their mobile phones.
What's New with LG Stylo 2 Plus
So the thing about LG's new unit is that, it is perfectly designed for those who loves to take notes and memos, doodle, scribble, and draw – and as much as it may seem impossible, it is relatively affordable compared to its rival stylus-equipped phablets.
Basically, the key features include a fingerprint sensor designed at the back right below the camera and a stylus embedded into a dock at the right top side of the phone. Thing is, when the stylus is pulled out, it brings the phone to life and displays a menu of apps called Pen Pop. This menu gives the users a variety of note-taking apps to access which goes as follows:
Capture – lets the user take a screenshot of the screen and whatever the user writes on it
Pop Memo – allows the users to jot down and save quick notes
Pop Scanner – lets the users capture a picture from the rear or front camera, and easily trace, crop, or write straight on it
Quick Memo+ – an advanced version of LG's exclusive stylus-friendly app which allows a full-screen view of the note-taking app and lets the users jot down notes and draw on it
Another useful feature of the new LG Stylo 2 Plus is the Dual Window. It allows the users to split the screen and work on two different apps at the same time which is perfect for professionals who wants to take notes while browsing the internet or reviewing documents.
Additionally, especially for users who loves elegance on phone, the LG Stylo 2 Plus is available in black and espresso colors.
Unlock Your LG Stylo 2 Plus with UnlockBase
Frustrated with the restrictions on your new LG Stylo 2 Plus? Worry no more as we are here to help. Being the web's leading remote unlock service, we can easily and quickly unlock your LG Stylo 2 Plus through the Device Unlock APP. This allows users to request and apply for device unlocking directly from the device – without any manual code.
Pick your carrier correctly and just follow through our order process. You will receive an email confirmation from us and this will guide you throughout the unlocking process.
What's the catch? We have a wide range of cellphones from different service providers around the world to unlock – proven and tested!