Oct. 30
2017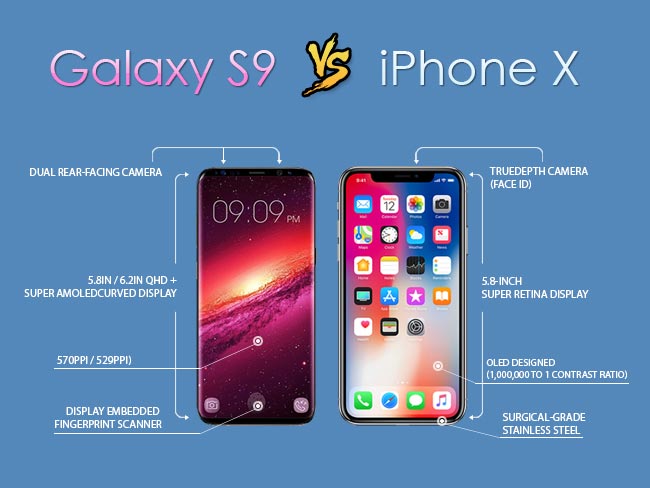 The simplicity of mobile issues before, like SIM network unlock PIN and changing themes has definitely escalated into something bigger today. With most phone manufacturers aim to address these sorts of concern, the evolution of high-quality smartphones has consequently changed these portable equipment's sole purpose – to make communication easier for people.
With that said, it can be expected that the turnover of simple issues like SIM network unlock PIN to camera lens quality has dominated the manufacturers' checklist of must-haves in a mobile phone. Indeed, this can be seen in the newest and incoming flagship units of well-known brands such as Apple's iPhone X and Samsung's Galaxy S9. Here are our few main points in the grandest mobile rivalry of the nearing future.
A Review on iPhone X's Revolutionary Specs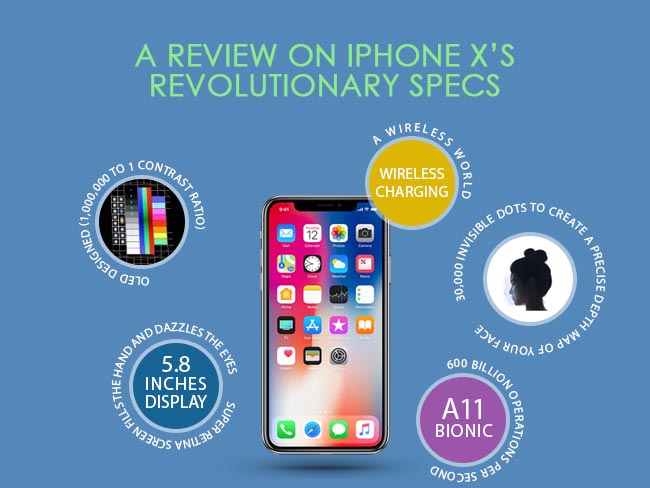 Whether you have witnessed how the iPhone X turned its loyal fans go wild in its official announcement last September of this year, the final look and feel of the said mobile unit was a definite to go for.
To fill you in with the details, here are the major considerations on why the iPhone X is a must-have:
A bezel-less screen and a notch
In fact, this one is the boldest change Apple has ever implemented on its units. Not only did it make its screen a complete viewing platform, but it also has finally let go of its home button.
It used a water-resistant technology to keep the device from damages water can bring, incorporated a full, Super Retina OLED display (458 PPI) that measures up to 5.8 inches, and retained the True Tone display technology. All of which enabling this futuristic device to better address users' needs when it comes to their viewing experience.
In addition, it included a notch on the upper part of the phone where a lot of sensors reside, enabling the face mapping technology possible.
Face ID
As we've mentioned above, Apple has finally let go of its iconic home button for swiping gestures, and its Touch ID fingerprint sensor for a Face ID. Indeed, it may seem a little bit messy at first, but Apple is deciding that people have to embrace the future. By that, they meant the iPhone X.
Through the Face ID, users will be able to unlock their phones with just a look at it. Apple made sure to integrate the finest technologies in the notch to make this security feature possible on its anniversary phone. True to their words, the phone is not only able to recognize you during the day, but also even in the night with its flood illuminator that projects light to your face to make the sensor work.
This feature is also applicable for Apple Pay and third-party apps that support Touch ID.
A11 Bionic processor
This processor, as introduced in the iPhone 8, will also appear in the iPhone X. One can expect that an iPhone performance will never be the same again, as it includes:
2 performance cores
4 high-quality efficiency cores
exclusive self-designed GPU
Additionally, the most look forwarded artificial intelligence powered animojis. Need we say more?
Dual-lens camera
This thing about dual-lens cameras is prevalent over premium smartphones today. Apple, in turn, has included one for them, but in a really exciting manner. It has equipped the iPhone X with two 12MP rear cameras that both features an optical image stabilization (OIS). These sensors allow the camera to avoid noise and take better high-quality photos in a faster manner. You will never go wrong with Apple's products when it comes to photos, indeed.
With this information, one can say that the iPhone X is one of the future phones people will finally get to experience. The overall innovation in the said anniversary phone of Apple has opened a whole new level of mobile experience in their newest product.
A Sneak Peek on Samsung Galaxy S9's Leaked Specs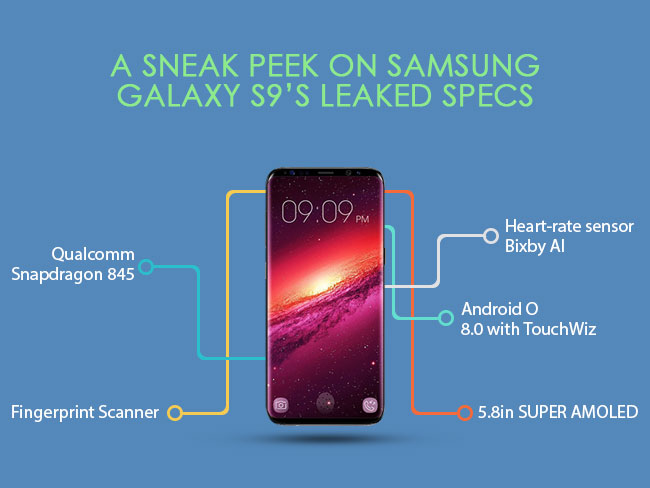 Just a few months after the Samsung Galaxy S8 and S8+'s release, people can't help but wonder about the S9's look and feel. Not to mention that Apple has also released the official look of their anniversary model. Here are a few details we collected from the leaked information of Samsung Galaxy S9 as per Trusted Reviews writing.
An all-around curve
According to Trusted Reviews, a Korean news outlet has reported that Samsung's working on a lamination process to make phone screens curved on all four sides. This particular information goes to show that Samsung is particularly focused on transforming its flagship Galaxy unit's display to a full edge-to-edge, almost nonexistent bezel, curved infinity display.
The in-screen fingerprint sensor
Along with the four curved edges, Samsung seems to also let go of its signature Home button in place of an in-screen fingerprint sensor. (Why is everyone doing that?) This one's good news though, since Samsung will also have to let go of the guilt-inducing smudge-prone fingerprint scanner beside its rear camera lens.
The 7-nanometer processor
We have two things here: a Snapdragon 845 chipset (newest of its line, however, not entirely guaranteed) and the 7nm processor. Just imagine how small that is.
The thing about the Snapdragon 845 chipset is that it'll surely create a new mobile experience out of the device given the speed and a maximum number of applications it can process. Along with it is the 7nm CPU architecture that's expected to be integrated into the device. This little number defines the distance between each transistor that makes computing tasks to take place. Simply put, the smaller the number, the more transistors can fit on a single chip – which only means a much better performance that you can expect from the device.
The Exynos chipset
What may be a guaranteed part of the new Samsung Galaxy unit is the new Exynos chipset deployed with an LTE modem. As reports say, it is a preparation for the upcoming 5G era of network speed given the emphasized 1.2GBps optimal download speed.
Thus, no more room for SIM network unlock PIN issues, hopefully.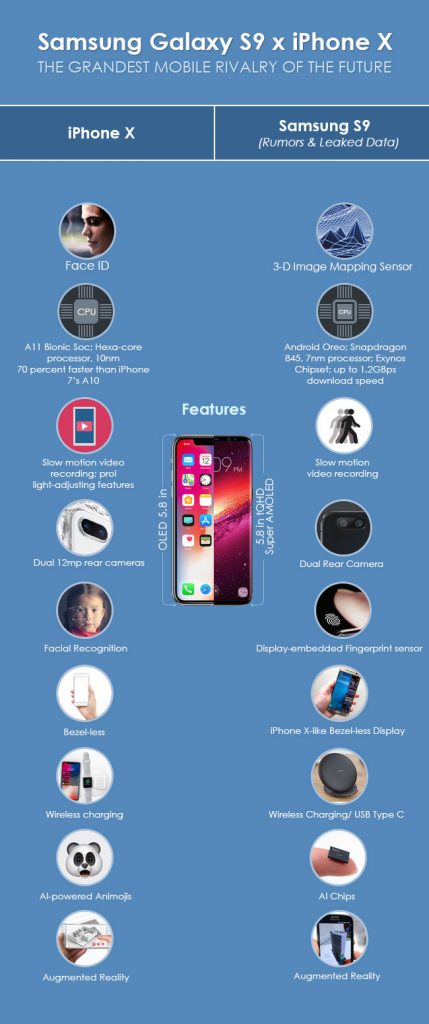 Key Takeaway
With these points given, despite that of Samsung Galaxy S9's unconfirmed specs, these two mobile models are definitely moving into the future through integrating the latest phone technologies and solutions. It may need some getting used to, but it's still coming – whether it's today or two years after.
Moreover, it doesn't matter if you are pro Face ID or in-screen fingerprint sensor – what matters now is that you are going to experience a whole new level of convenience through your smartphone unit. You can wait for November to buy an iPhone X or a few months after the official announcement of the Samsung Galaxy S9 on February 2018, feel free to choose!