What makes iPhone X a critical buy during the holidays?
It is the smartphone of the future considering its futuristic design and overall specs.
It stepped up its game in mobile photography with DSLR-like and face mapping solutions.
It is limited in stocks so buyers may consume everything the moment it's released.
If you are planning to just upgrade and unlock your iPhone 4S to at least see something new from your device, don't. In the first place, smartphones are a great investment, a quality device, that is. Hence, despite the price, if you need that much of a phone then you must invest in one. Perhaps, Apple's anniversary phone, the iPhone X?
Apple has unlocked iPhone X's extravagant specs earlier this year, and truth be told, it has sent the world abuzz. Well, no wonder! Apple's known for its quality devices and high technology solutions. Thus, people are anticipating its first official release on November 3. However, if you were to buy the iPhone X, remember not to buy it during the holidays. Why? Here are some of the reasons we've observed: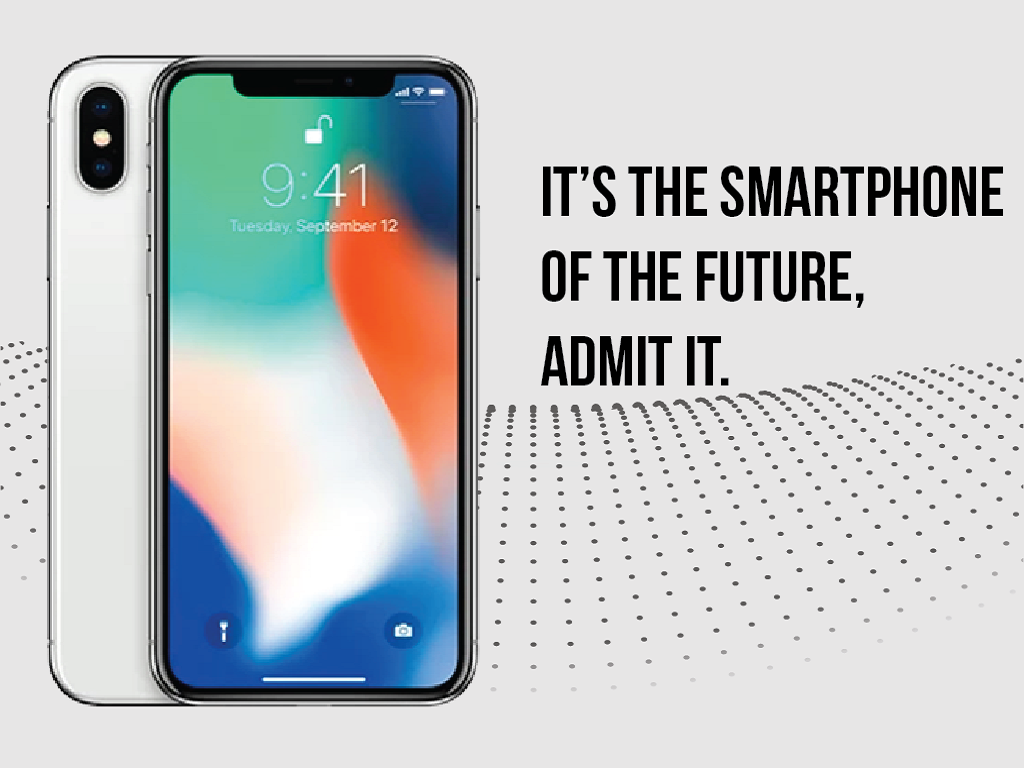 It's the smartphone of the future, admit it.
Have you seen iPhone X's design? It's superb and something to look out for. No, we're not hyping it up. The iPhone X itself can attest to the fact that its overall design and build is a total upgrade from its predecessors.
Let's start with its bezel-less panel. Indeed, many are looking forward to iPhone X being a full screen, no buttons needed. Today, as the said device was already introduced to the public, many were captured by its beauty. No bezels meant a full viewing panel and gaming platform!
Moving on, no bezels and home buttons meant: no touch ID. In the iPhone X, Apple seems to experiment with a technology without the power of fingerprints, rather a person's face through their face ID facial recognition system. Whether this is a wise move or not, only time could tell. However, what's great about it is that we are moving further into the future of technology – something iPhone X can let people feel in the present time.
Lastly, it's the era of OLED – a better way to view things through your mobile phone!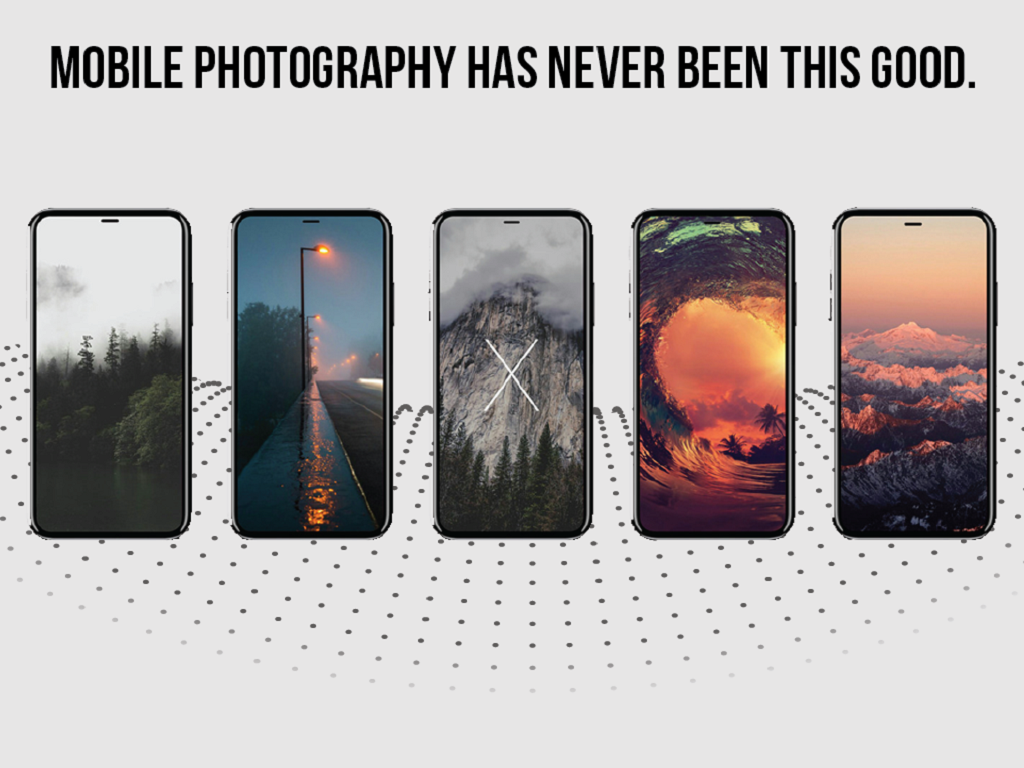 Mobile photography has never been this good.
We can't deny it, but mobile photography via Apple products is just surreal. The lens it uses from the previous products alone was already of high-quality, what more now that it upgraded to the dual lens trend. Let's break down the details.
A 12MP telephoto camera used for 2x optical zoom. While the telephoto camera was already integrated into the iPhone 8 Plus, the said version in the iPhone X is notably Plus, it features optical image stabilization (OIS) that reduces blurred snaps caused by wobbly hand-induced camera shake.
A 7MP selfie camera with Face ID technology. With the recent popularity of iPhone 8 Plus' Portrait Mode (snaps only available on the rear camera), it can be expected that the iPhone X will level this up with its integration of facial recognition technology by moving this in the selfie department. Isn't it great?
Integration of Apple's exclusively designed image signal processor (ISP). Apple has been making progress in the technologies it uses in its products. One of which is its self-designed ISP, which increases speed and efficiency of pixel processing, low-light autofocus, and noise reduction. Thus, addressing most of the common concerns of mobile photographers in camera specs.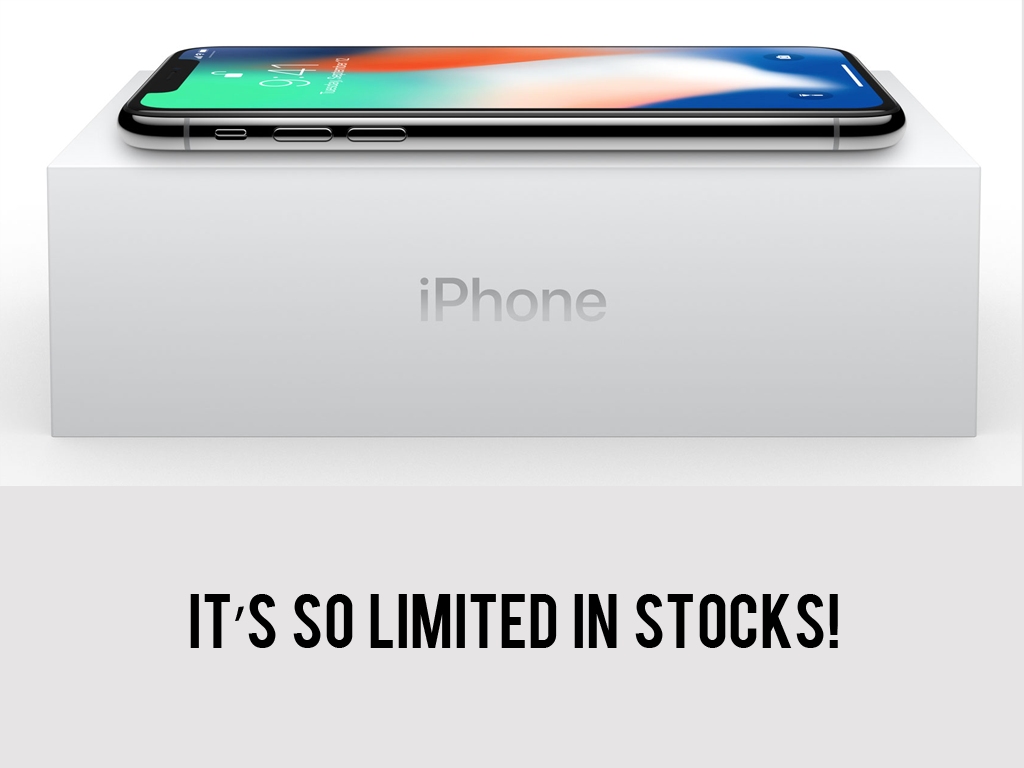 It's so limited in stocks!
Aside from the high technology solutions that Apple has integrated with its newest super flagship mobile unit, here comes the saddening truth: its limited supply.
It may be common for all iPhones to be limited in stocks upon its first release in the market. However, it seemed that the iPhone X unlocks a new level into the 'the least number of supply' in iPhone releases. As explained in Notebook Check's website, the problem may be due to the difficulty in the supply of Face ID and OLED production. Well, seems valid.
Key Takeaway
There you go! It is undeniable why Apple fans are itching to buy its anniversary phone. It's the epitome of future on mobiles with the high-tech solutions integrated into the unit, plus the brand's already proven and tested for quality products. Hence, also why it is critical to purchase the new Apple flagship.
You can always try to purchase one on its official release on November 3 or onwards. You will surely get one if you must, right?