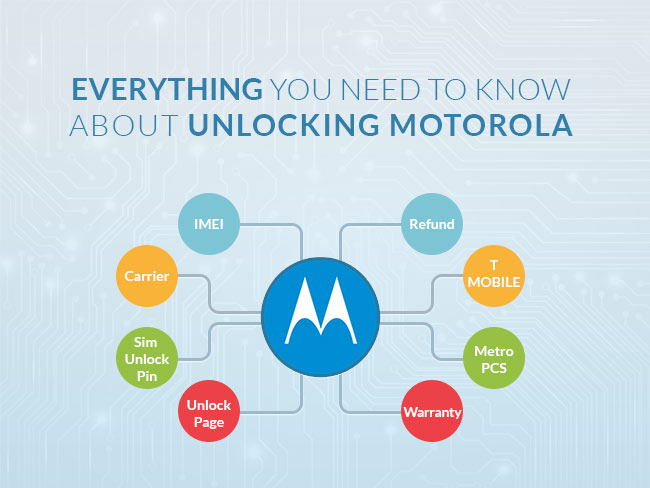 Unlocking your Motorola? You're at the right place. We offer the lowest available price for unlocking your Motorola phone and the least turn around time as well!
If you are interested on how to permanently unlock your Motorola phone, please read on.
Things To Remember When Unlocking Your Motorola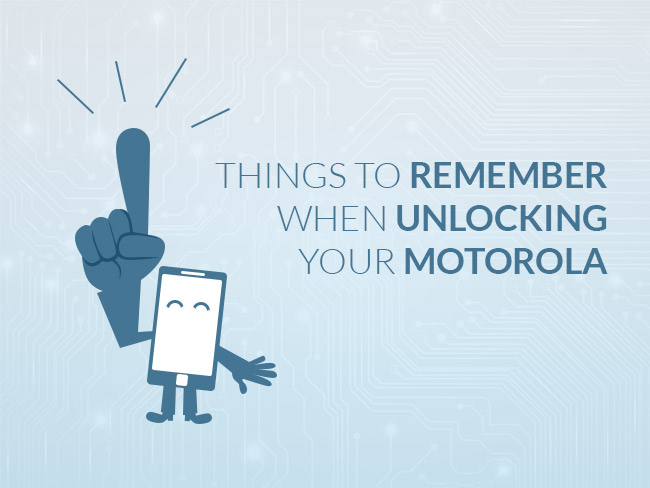 Unlocking a Motorola is fairly easy. You don't need to have a higher level of technical savviness to get this done right the first time. Here's what you need to remember:
1. Jot down your phone's IMEI or serial number. You can get this by simply dialing *#06# on your phone. You can also get this by going to your phone' Settings. Just hit About Phone> IMEI.
2. Know your phone's tied-up carrier. If you're owning a second-hand device, ask the previous owner which carrier it was first connected. If you bought it online and can't get ahold of the first owner, you can take a look at the box or at the back cover of the phone for you to check for the carrier. Also, upon the phone's boot up you will also probably see the logo of the carrier before or after the logo of the brand.
3. Before unlocking your phone, make sure that your phone is compatible with the carrier's network. Some networks run CDMA and some networks run GSM. Ask your carrier to know this. We will not refund you if your phone's issue is incompatibility.
4. Make sure your phone still has remaining unlock attempts. To know this, you can try to insert a different/non-accepted carrier SIM in your phone and wait for it to boot up. Once the screen is already boot up you will see a screen prompt asking for a "SIM Unlock PIN" or "Enter Special Code". In case your phone is not prompting for any of these keywords this is probably because your phone is already "Hard Locked".
If you are seeing:
"Contact Service Provider"
"Tampert Alter"
"Wait before enter special Code"
"Contact Service"
It could be probably because you have tried entering the wrong code multiple times and it's not letting you to enter any code anymore. If this is the case you can wait for a day or two for it to refresh. Once it's fully refreshed, you can see the prompt for the unlock code again. Otherwise, your phone is probably already hard locked.
If you however, proceed on your order without confirming its unlock eligibility you will not be able to get a refund. We cannot unlock hard locked phones, although we are sure that the code we have created will definitely work had your phone allowed you to enter the unlock code.
5. If you are ready to unlock your phone, you can now proceed to the UnlockBase Motorola Unlock page. Choose your phone's model number from among the list and then you will routed to another page. Enter your phone's IMEI and the necessary information to proceed.
6. Wait for our email confirming your order. It will also include the details and the turnaround time for us to create the unlock code and send it to you. It will also include the Refund Eligibility Requirements page which will be the contract agreement before you confirm your order. Make sure to read all the instructions first before ticking the boxes.
7. If this is your first time to unlock your phone online, you can read: A Complete Guide on How To Unlock Your Phone Online and Do It Right the First Time. This will provide a complete narrative about how-to's and most importantly, it covers our Refund Eligibility Requirements which will protect both of us should the unlikely event happen like when your phone is not unlocked.
8. If your phone is from T-Mobile or MetroPCS, you don't need an unlock code to get your phone unlocked. You can now permanently unlock your phone through our Mobile Device Unlock App service. We can remotely enter your phone's IMEI to your carrier's database. Once it's entered to the database successfully you can now proceed on the actual unlock process on your phone. You can read more about the Mobile Device Unlock App for your guidance.
9. Your phone's hardware warranty will not be voided if you are going to unlock it with us. The process that we do is the recommended process by your hardware manufacturer. We will not modify your phone's software in any way, we are merely just removing the lock that came from your carrier.
How To Unlock Your Motorola Phone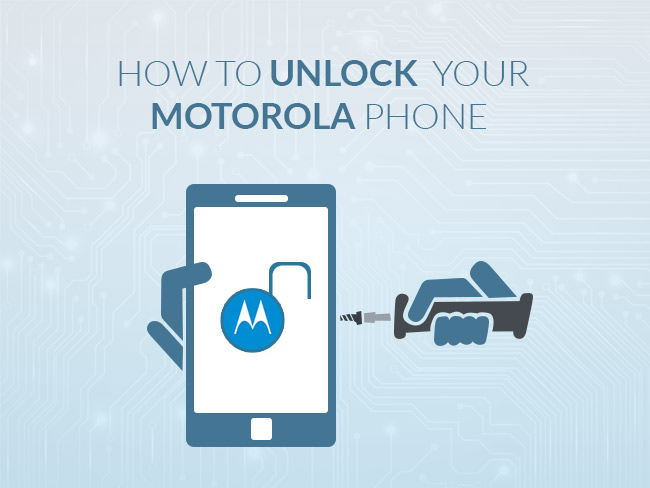 If you already received the code from us, please read and follow all instructions carefully. You will be given a set of codes, so please enter the exact code your phone is looking for.
This video will give you a similar process on how to unlock your Motorola phone:
Insert a non-accepted SIM to your phone.
Turn your phone ON. Wait for it to fully boot up.
Your phone will prompt for a "Sim Unlock Pin" or "Enter Special Code".
Enter the code we sent you.
Hit "OK".
Wait for phone to load home screen. Signal bars will start showing up.
If you need to restart your phone, restart it to refresh.
Your phone is now unlocked!
Why Unlock With Us?
UnlockBase is one of the pioneers in this industry, growing ever since 2004. More than our tenurity in this industry, here are a few reasons why we continue to be the best:
✔  We have 24/7 chat and email support that can cater your questions at any time of the day.
✔  We provide the easiest unlock methods, no matter the brand, no matter your phone's carrier. You don't need to ship your phone to get it unlocked.
✔  No need to flash your phone with any software. Your phone will never lose its manufacturer warranty. Our unlock method is the recommended unlock by both carriers and manufacturers.
✔  You can use your phone with any carrier all over the world. You will not be locked with one single sim for the rest of your life.
✔  We have a review rating of 4.9 out of 5 in over 8,000 reviews.
✔  We have secure payment systems.
✔  We will offer you a refund if all requirements are met. 100% customer protection.
✔  We have the fastest turnaround times. No more long waits. You can get your code in an instant.
✔  We work with many suppliers and manufacturers all over the world. No matter where you are, you can reach us.
✔  We match competitor pricing. We offer the best pricing for unlocking your phone. Retail or single unlock orders unlock starts at $4.90.
✔  It's simply EASY, FAST, & CONVENIENT!