Dec. 20
2017
Top 5 Best T-Mobile Steals For The Holidays
T-Mobile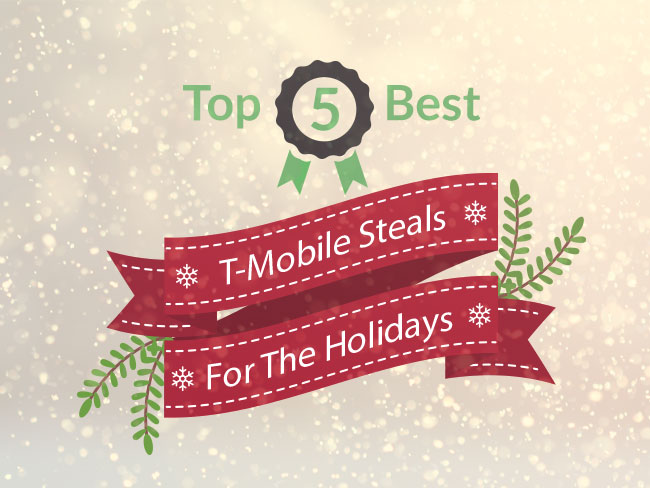 T-Mobile is one of the largest service provider in the US and they have widespread coverage in either side of the country – even expanding it down to Mexico and a part of Canada. T-Mobile price plans are also remarkably low and budget-friendly for the average Joe, which helped them amass subscribers more than its competitors.
T-Mobile's 4G LTE improvement rollout is set to finish by the end of 2017, reassuring the fastest and the best connection even in the suburbs and the rural areas. That's not the only thing T-Mobile prepared for everyone for the holiday seasons, though.
Brace yourselves, here are the top 5 gadget steals and deals from T-Mobile:
1. Get One. Gift One. (LG and Samsung)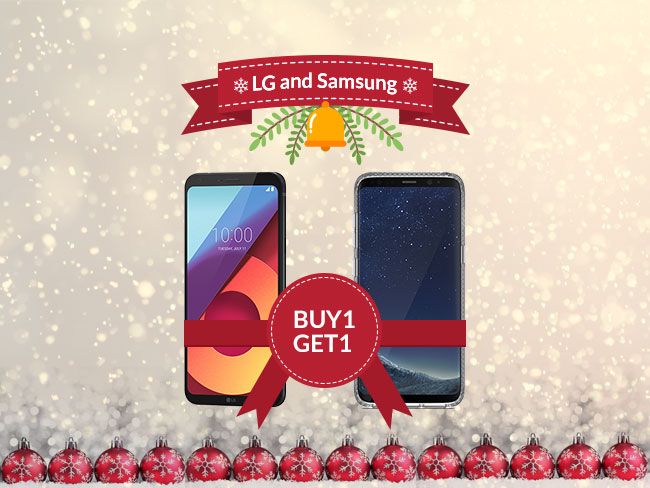 As if switching to T-Mobile's fast network isn't sweet enough, they are giving a free Samsung flagship phone of equal or lesser value when you buy one Samsung phone and switch to them or add a new line of service with a qualifying rate plan!
With their BOGO (Buy One, Get One) promo, you only need to have one phone on EIP (Equipment Installment Plan) attached to the new line of service and you're free to do whatever you want to do with the gift phone you have. Either you want to unlock your Samsung or *upgrade the device on other existing lines in your account.
Upon purchase, you will pay the downpayment for one device and the applicable taxes for both. Do note that you are going to pay for both the remaining device balance when you cancel your service before the 24-month contract ends. Nonetheless, T-Mobile plans for Samsung are easy on the pocket, and if you have more questions about the promotion and how to redeem it, check here.
If you're not in love with Samsung flagships, this BOGO offer is also available on LG flagship devices. You can now get your hands on the LG V30 and other LG flagships without worrying so much about the costly month-to-month bills.
If you are torn in between these two Android giants, reading about LG V30 and Samsung Note 8 or maybe looking at the price plans is going to help you decide.
LG flagships are surely a bargain!
2. Beats at 30% Off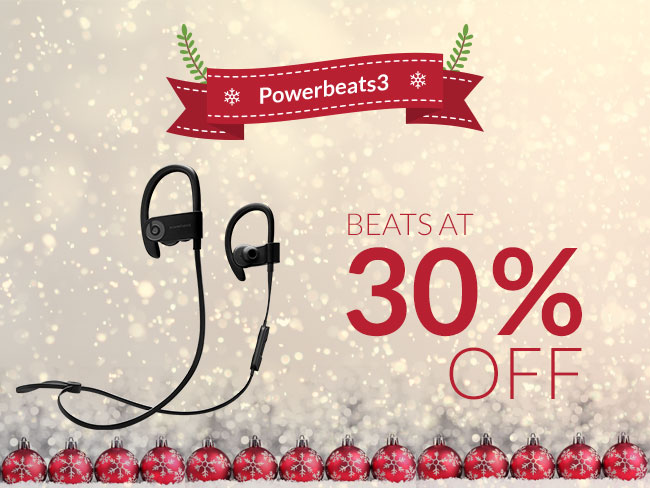 If you are the audiophile hoping to see a miraculous discount on your smartphone's grandest accessories, then you're in good luck! T-Mobile offers up to 30% discount on all Beats headphones and you can even get up to $60 off of the beat you want to bring home.
If you have awesome credit, you can get these headphones for zero down payment! Powerbeats3 wireless earphones starts at $6.67 per month for 24 months. While Beats Solo3 Wireless headphones and Wireless On-Ear headphones starts at $10 per month for 24 months.
Your majestic Beats Studio3 Wireless Over-Ear headphones starts at $14.59 monthly on a 24-month contract. These Beats prices are unbeatably low!
This is a limited time offer and if you want to know more about it, go here. You're very welcome.
3. Save $50 on Apple Watch Series 3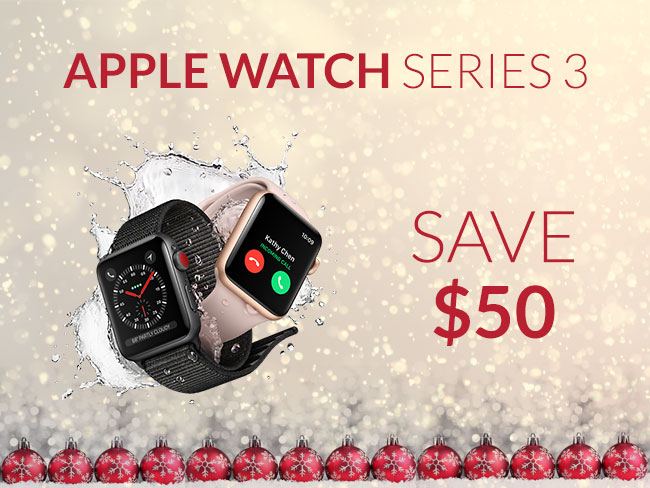 If you want connectivity on the go, T-Mobile also offers a $50 discount on Apple Watch Series 3 starting December 8 this year. This is for a limited time only and you need to purchase your device under the EIP (Equipment Installment Plan) and put your line on a qualified plan to be eligible for this offer.
The only caveat though is the credits stop when you cancel your service before the 24-month contract. You can't also combine this promo with other promos like having 3 months of free service when you purchase this device.
Here are the plan rates for all 4 different models of the Apple Watch Series 3:
| | | |
| --- | --- | --- |
| Model | Downpayment | Monthly Plan |
| Apple Watch Series 3 42mm | $0.00 | $17.92/mo |
| Apple Watch Series 3 38mm | $0.00 | $16.67/mo |
| Apple Watch Nike+ 42mm | $0.00 | $17.92/mo |
| Apple Watch Nike+ 38mm | $0.00 | $16.67/mo |
4. Free Insta-Share Projector Moto Mod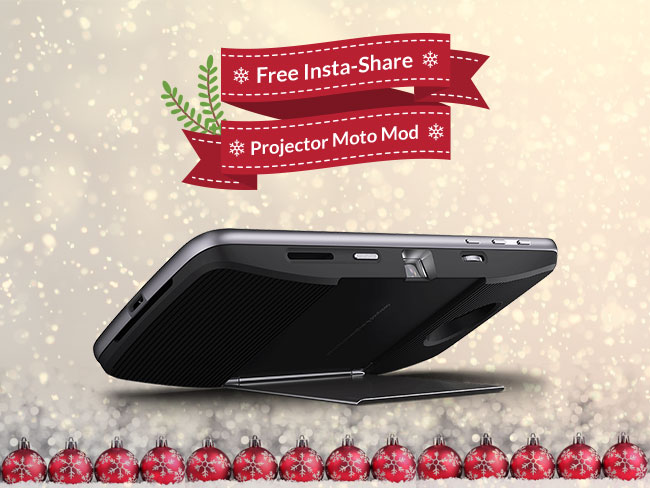 If you are won over by the modular capacity of Motorola Moto Z2 Force, you are probably also drooling over the modular accessories you want to connect.
Well, today you must be very lucky because when you buy Moto Z2 Force with T-Mobile, you will get an Insta-Share Projector for FREE! Let me tell you how.
This is another limited time offer and this runs between November 22 and December 31, 2017 only. If you buy your Moto Z2 Force in between these dates you will be qualified for this T-Mobile and Motorola promo.
You only need your phone's IMEI and pictures of your phone's box and receipt of purchase. Go to this pageon or before January 28,2018 at 11:59:59 PM ET and enter the necessary details it needs. Complete the form and fill in your shipping address right.
You can also visit this page if you have additional questions about the promo.
5. Zero Down for All!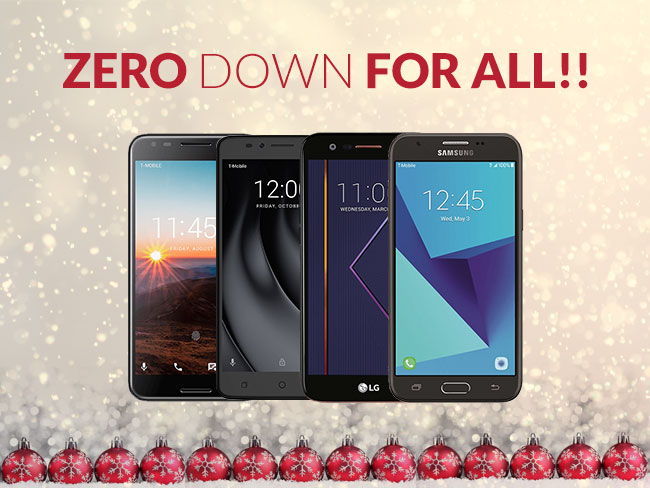 Are you looking for a mid-range, high-quality phone you can own with zero down?
T-Mobile not only has 1 (one) but 4 (four) different phones you can choose from! If this isn't good news enough, did you know you can have them at a beastly low 18-month contract under $10 bucks?
Here are your options:
Takeaway
There you have it folks. Let's embrace the holidays with this bonanza from T-Mobile. Enjoy your holidays and have a great new year!
If you have questions about your phone's SIM unlocking needs, Unlockbase has got your back. Don't hesitate to shoot us a message anytime. We'll cater them anytime of the day for yah!