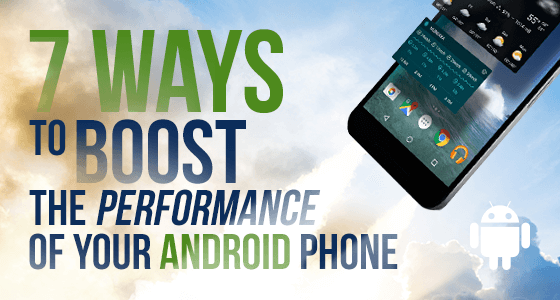 It's well known that over time Desktop PCs and laptops start to slow down due to all the bloatware and performance tasks the computer undertakes each day. And unless great care is taken each uninstalled program leaves junk behind to slow things down even further. It's no different with smart phones. Over time the performance of your Android OS will start to diminish. In order to get the best out of your phone you have to be careful what you download onto it, and be ruthless about offloading any unwanted or clunky apps that slow down performance. It is extremely tempting to trial swathes of new apps on Google Play store, but here are 7 top tips to keep your phone in tip top shape.
1. Less Is More
A smart phone's RAM and OS can be quickly consumed by resource-hungry apps which sap performance and make everything seem slower and more labored. If you notice typing messages is becoming slower, apps are taking longer to open, and your phone seems to be working too hard to do simple tasks, it's a sure sign you have an overloaded phone, and it's time to uninstall as many apps as you can spare. Keep your phone lean and mean. Apps eat away at your storage space and can slow down background processes. The more storage space occupied or the more background processes running on your phone, the slower your phone's performance. If you don't want an app, long press on the icon and click Uninstall.
2. Update your Android
Always ensure your phone is updated to the latest version of firmware. There are important performance tweaks with each new release of the Android operating system. They help to improve stability, produce higher performance speed and greater connectivity. You can check if your phone has the latest upgrade by going to Settings and clicking on About Phone, then Check for Updates.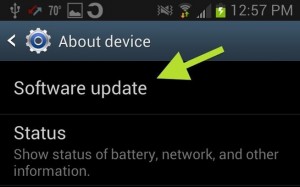 3. Disable Little Used Apps
Some apps you might want to keep even though you don't use them every day. You can disable these apps by using Performance Assistant. Disabled apps are not shown on the home screen or app tray but you can re-enable them for use whenever you need them.
4. Regularly Update Your Apps
Apps change over time. They are regularly improved and updated, and it will improve the performance of your phone if you regularly update your phone's installed apps from Google Play. Developers frequently fix bugs and add useful new features in newly released versions of apps. As a result of this, regularly updated apps perform better and faster, and will be less likely to crash or slow down your phone.
5. Use A High-Speed Memory Card
The memory card in your phone is the storage capacity available to you. The more space you have, the more you can store. If your phone has low internal memory, why not boost it with a high-capacity memory card. A good storage card not only adds storage space but also helps to speed up your phone. Storage cards are available in a range of sizes from 2GB right up to 128GB. Always go for memory cards of Class 6 or Class 10 for your Android phone to improve on performance.
6. Learn to Live Without Live Wallpapers
While live wallpapers on your phone can be a lot of fun and attract plenty of attention, many of those provided by the various phone manufacturers are poorly made, chew up a lot of megabytes and will require more CPU cycles to run. This is a sure-fire way to drain your battery fast. Unless you have a high capacity, high performance RAM phone, try to avoid using a live wallpaper.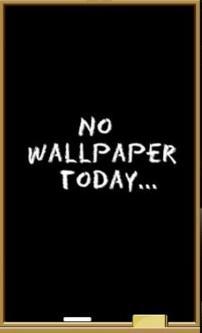 7. That Syncing Feeling
While Sync is a useful feature as it synchronizes your data with Google servers, keeping sync on permanently means you can reduce your phone's performance. Sync notifies you whenever new mail comes in or when you get new notifications or updates for apps. In order to sync your phone it performs a refresh at preset intervals. To reduce the amount of processing your phone performs, you can opt to keep Sync off for unrequired services or have it on only when you need to transfer or upload materials to Google servers.