Have you recently had problems when your at&t 5g not working on your smartphone? Or it has completely ceased functioning? Have no fear in any way! Before calling the customer service line for your cellular carrier, you should give a few different solutions a shot.
Putting the airplane mode on and off
Sometimes the most obvious solution is the one that works best. If your at&t 5g not working, one of the first things to try is turning airplane mode on and off. You may accomplish this by by sliding the notification bar to the bottom of the screen and then touching the symbol for the airplane mode. You may also locate this option under Settings > Network and Internet; however, the path may be somewhat different depending on the version of Android your phone is running and the brand of your phone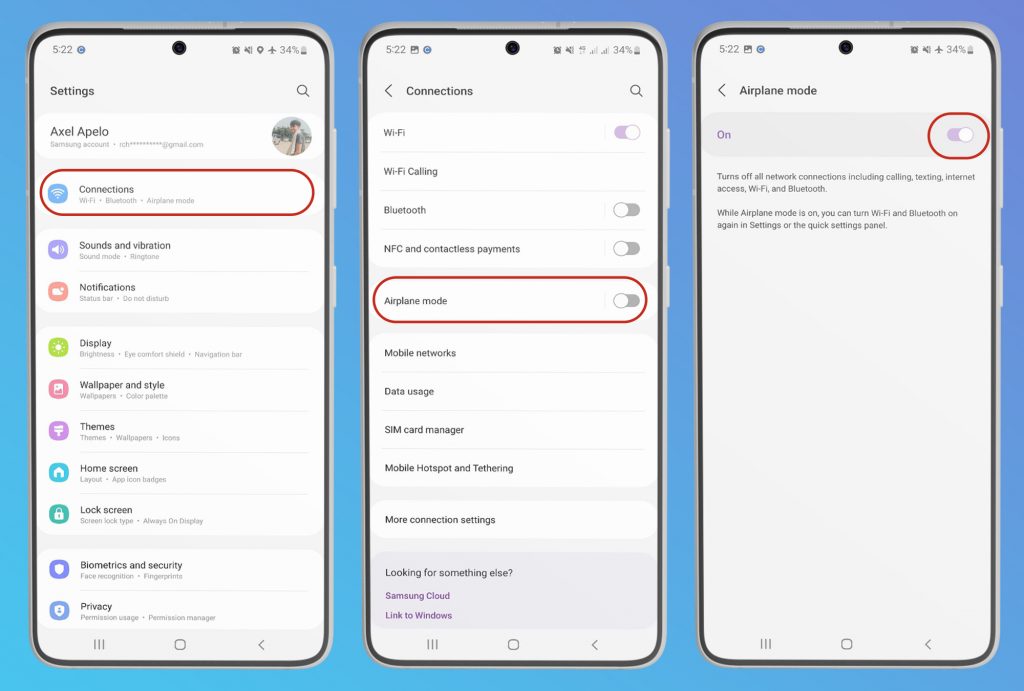 You should activate airplane mode for at least a few of seconds before turning it off again. Your at&t 5g not working should be resolved, and your phone should be able to get a signal as it should once you follow these steps.
Restart your device to resolve at&t 5g not working issues
If switching to airplane mode did not solve the issue with your at&t 5g not working, it is time to try another tried and proven approach, which is to reset your device. You may restart your smartphone by first pressing and holding the power button on it, and then selecting the Restart option. After a little pause, you should then attempt to switch it back on. You may test the speed of your 5G connection by browsing various websites or installing some smaller apps and checking the indicator that represents your current state.
Choose between 2G, 3G, 4G, and even 5G connectivity options, depending on the phone and service provider you choose. Your device will usually go for the quickest available connection. However, that may require manual tweaking after installing a new update or if you've been playing about with the settings. The procedure is as follows:
Navigate to Settings, Network & Internet, and then Mobile Network.
Choose Network mode. A selection of preferred modes will show in a pop-up window.
Select Auto or the fastest (2G/3G/4G/5G) option.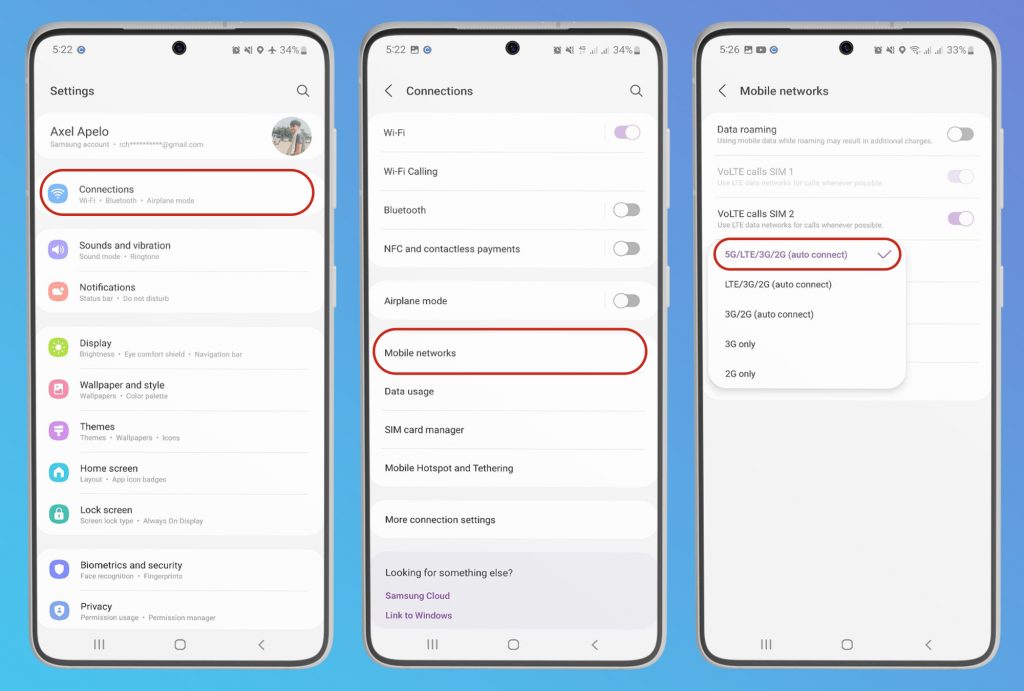 Remove and reposition your SIM card
There might be an issue with the SIM card's placement if the above- mentioned troubleshooting measures failed to resolve your at&t 5g not working issue. Using the SIM card ejection tool, remove the SIM card and replace it in its tray. Please take caution when re-inserting it into your device. Your 5G connection should function normally once you've finished. A "no SIM card" error, or any other SIM-related problem, should prompt you to contact your network provider and request a replacement SIM.
Make sure you're using the correct SIM card slot
A 5G connectivity is only accessible in one of the two SIM card slots on Android phones. It is possible that at&t 5G not working because the SIM card was accidentally inserted into the incorrect slot without your knowledge. You could want to try inserting the SIM card into the opposite slot.
Reset your network settings
In the event that none of the aforementioned strategies were successful, it is time to move on to more extreme measures. Resetting the settings for your network. This is the way that it may be done:
Go to Settings, then select Reset or Backup & Reset. Tap it to activate it.
Tap Reset network settings or Reset Wi-Fi, mobile, and Bluetooth from the list. Remember that this step will delete all network settings, including stored Wi-Fi networks and linked Bluetooth devices. Tap Reset Settings if you are certain you want to proceed.
If you have a PIN, you will be asked to enter it. Confirm that you want to reset your network settings.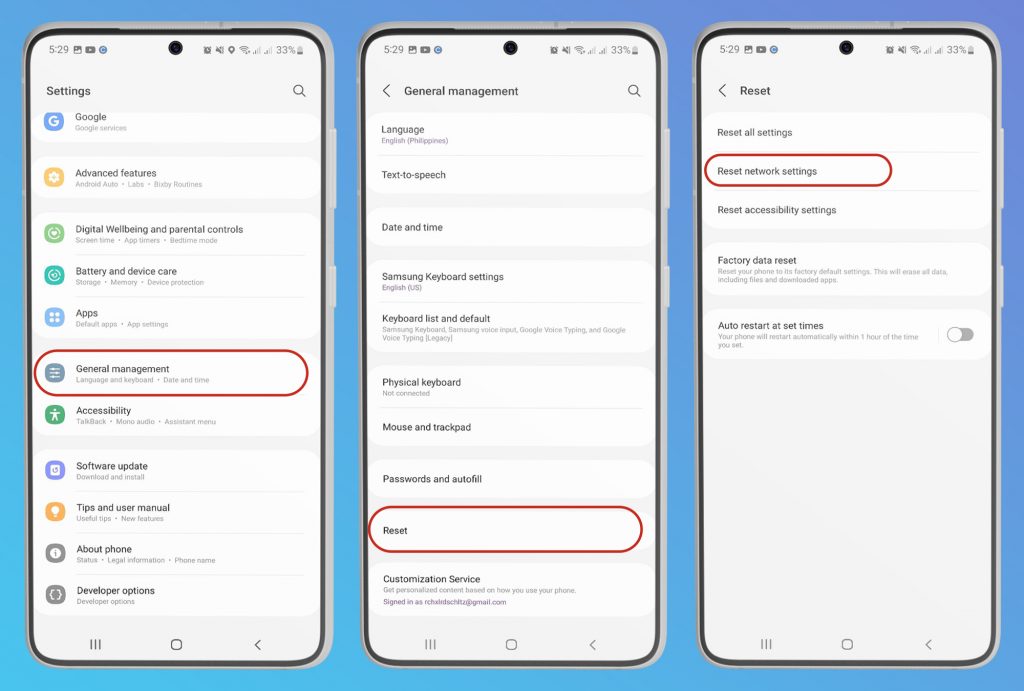 Wait a few minutes after you've done this, and your phone should immediately detect the changed network settings. If nothing occurs, a reboot is always a possibility, but your 5G connection should be restored in the end. A factory reset is always a possibility, but only if all other options have been exhausted.
Unlock your SIM
If you've tried everything else on the list and nothing seems to be working to resolve your at&t 5g not working issue, it's time to contact UnlockBase.
Go to: https://www.unlockbase.com/unlock-phone/
Select the brand of your phone.
Type the IMEI of your phone.
Enter your email for confirmation.
Choose the country where the phone is locked to.
Choose your network/carrier.
Confirm your payment and wait for an email confirmation.
Insert an unauthorized Sim Card and turn ON your phone.
When the device asks for the code, enter the code which is provided by unlockbase
Enter Unlock Code.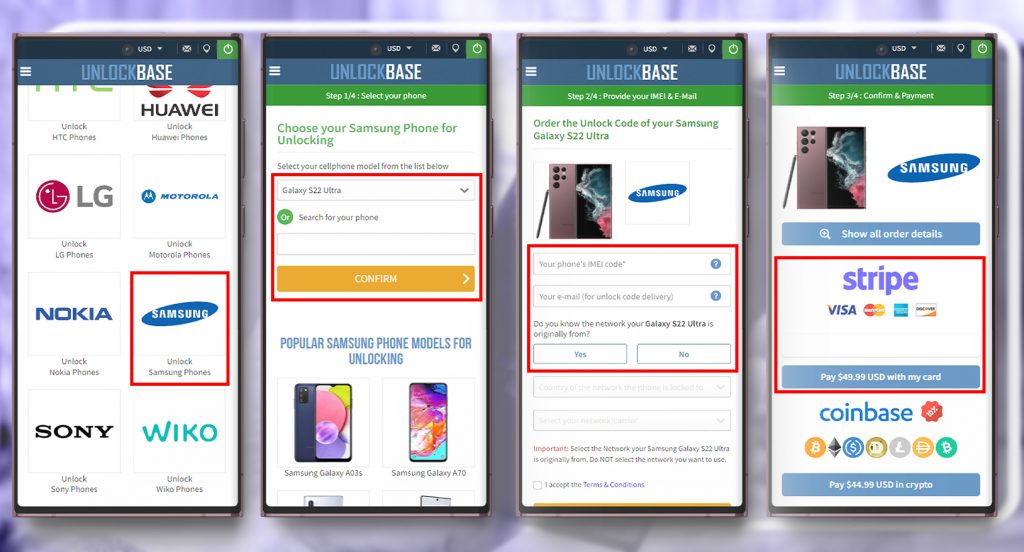 Conclusion
It's annoying when your at&t 5g not working, but we hope the above instructions will help you fix the problem.How successful were we in resolving the problem? Post your thoughts in the comment section below.
All products, and company names, logos, and service marks (collectively the "Trademarks") displayed are registered® and/or unregistered trademarks™ of their respective owners. The authors of this web site are not sponsored by or affiliated with any of the third-party trade mark or third-party registered trade mark owners, and make no representations about them, their owners, their products or services.