Sep. 25
2022
Is it possible to unlock my iPhone? Is it compatible with any network that I use?
iPhone, Unlock Phone

You want to unlock iPhone to any carrier? Perhaps your existing carrier has poor coverage in the new area you relocated to. Or maybe you've discovered a better bargain and want to reduce your monthly price.
Whatever your motivation, it is completely legal to unlock your iPhone (if it isn't already) and change carriers. And there is now a simple technique to determine if your iPhone is locked to the network of your current carrier.
Is it possible to unlock iPhone to any carrier?
You want to unlock iPhone to any carrier , Is possible? Yes, Whenever someone asks us whether their phone is compatible with any network, the first two questions that we often pose to them are as follows:
1. Have you checked to see whether your phone has a place for a SIM card? Look on the back of your phone as well as the sides to see whether there is a place for a SIM card. If so, it probably has GSM/CDMA capability and should, as a result, be able to function with any Carrier
Verify the technical specifications so there is no room for doubt. Google the brand name of the phone, or look at the serial number on the back of the device. You may locate the IMEI or MEID of your phone by looking in the settings of your device or by dialing *#06# on your phone's keypad. This number is 15 digits long and is unique to your phone.
2. Is the phone carrier-locked? Your phone is probably locked to that carrier if you are still in the contract for it or if you have payments that are still due. If you are able to demonstrate that you satisfy the requirements set out by the carriers, which are further explained in the section under "How to Unlock Your Phone from any Carrier," you are within your legal rights to have the phone unlocked.
Whether you happen to have a SIM card on hand, you can always try inserting it into the phone to see if it's unlocked or not. This is the safest technique to determine whether or not the phone is unlocked.
You want to unlock iPhone to any carrier? We are able to assist you with unlocking your phone in the event that it is not already unlocked. Filling out this Unlock Request is all that is required of you at this time.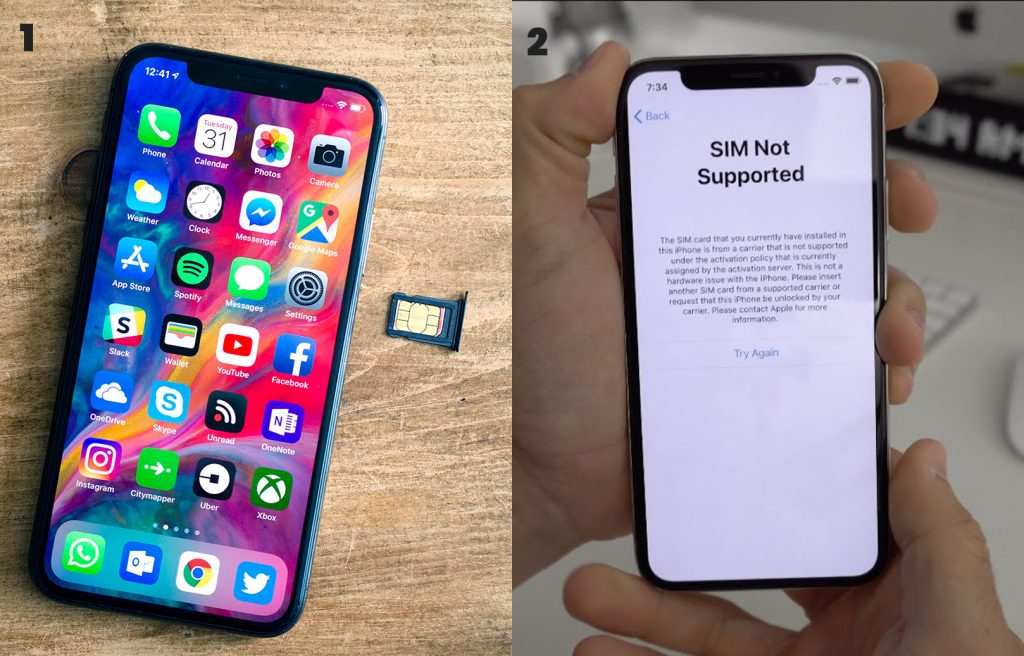 Unlock iPhone to Any carrier: Check if you device is Locked or Unlocked.
You want to unlock iPhone to any carrier? To check the current state of the carrier lock on an iPhone or iPad with cellular service, follow these steps:
Open Settings on your iPhone or iPad.
Choose General from the root list.
Tap About.
If there is a message that says "No SIM restrictions" next to the "Carrier Lock" option, then your device is already unlocked.
And with that, you should now be able to determine whether or not an iPhone or iPad has been legitimately unlocked.
Note: You can follow the above steps only if your iPhone is running iOS 14 or later.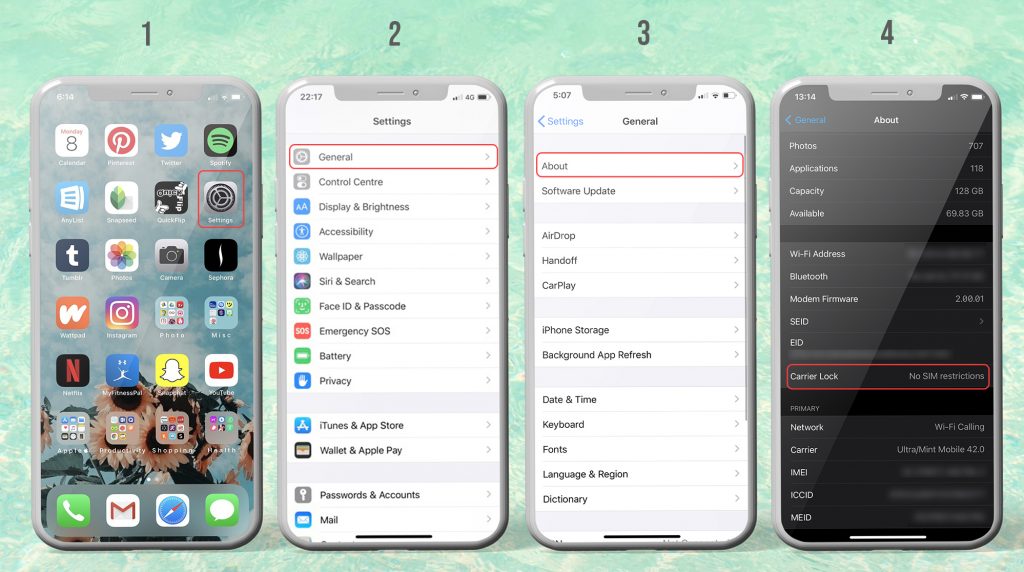 Unlock iPhone to any carrier with UnlockBase
You want to unlock iPhone to any carrier? Our devoted team of customer support specialists is ready to assist you your unlock iPhone to any carrier requirements if you get confused or uncertain at any point.
Go to: https://www.unlockbase.com/unlock-phone/iphone/
Select the brand of your phone.
Type the IMEI of your phone.
Enter your email for confirmation.
Choose the country where the phone is locked to.
Choose your network/carrier.
Confirm your payment and wait for an email confirmation.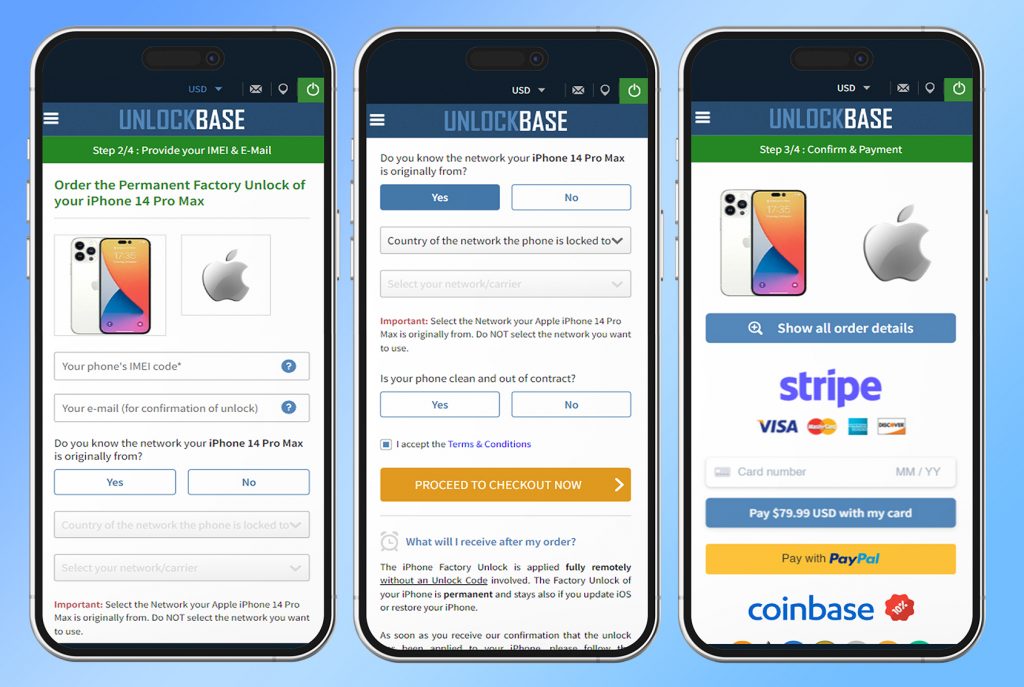 Following payment, your IMEI will be designated as whitelisted in Apple's IMEI database, providing you with a permanent official unlock with no chance of voiding your warranty and the ability to upgrade to the most recent version of iOS constantly.

If you are not 100% sure which network your iPhone is originally from, please order an iPhone GSX Network Check report.

As soon as you receive our confirmation that the unlock iPhone to any carrier has been applied to your Phone, please follow the steps below:
1. Power on your iPhone with a non-accepted SIM Card inserted. A SIM Card is "non-accepted" if it is not from the original network your iPhone was locked on. The SIM Card can be from any other network carrier worldwide and does not need to be the same SIM Card you want to use in the future.
2. Your iPhone will automatically activate with your new SIM Card. That means your iPhone is fully unlocked now.
3. You can now use your iPhone with any network carrier worldwide!
Conclusion
We can unlock devices that your carrier says can't be unlocked, as well as iPhone models that your carrier says can't be unlocked. We really hope that this provides some clarity on the process of connecting your own device to a different network. Feel free to offer your thoughts and questions in the event that we need to get anything more specific through.
All products, and company names, logos, and service marks (collectively the "Trademarks") displayed are registered® and/or unregistered trademarks™ of their respective owners. The authors of this web site are not sponsored by or affiliated with any of the third-party trade mark or third-party registered trade mark owners, and make no representations about them, their owners, their products or services.