iPhone 14 eSim: Want to get a brand-new iPhone 14 or iPhone 14 Pro? If you reside in the United States, you will need to familiarize yourself with iPhone 14 eSim technology and how to change your current physical SIM to an eSIM or "embedded" SIM. eSIMs enable consumers to activate cellular service on a device using just their carrier credentials.
This is one of the most important days of the year for the iPhone and the telecommunications sector. eSIM-only iPhones are being made available to us for the very first time (Moto Razr was the first eSIM-only phone). However, while Apple is thinking years ahead by switching to eSIM exclusively, the inconvenience of changing your line to a new iPhone 14 eSim on a different phone and/or with a different carrier is still present.
What is an iPhone 14 eSim?
The most recent iPhone models do not support actual SIM cards. In actuality, the iPhone 14 and iPhone 14 Pro versions sold in the United States lack a physical SIM card and SIM card slot. These models need an eSIM for activation. While eSIM has been an option for iPhone customers since the launching of the iPhone XS in 2018, iPhone 14 owners will need to learn how to switch their physical SIM to an eSIM.
Apple's eSIM Quick Transfer tool significantly decreases the amount of friction required to optimize your cellular plan for the switch to an iPhone 14. In the United States, the following iPhone models are not only eSIM-capable but also eSIM-exclusive:
iPhone 14 and iPhone Plus 14/ iPhone 14 Pro Max and iPhone 14 Pro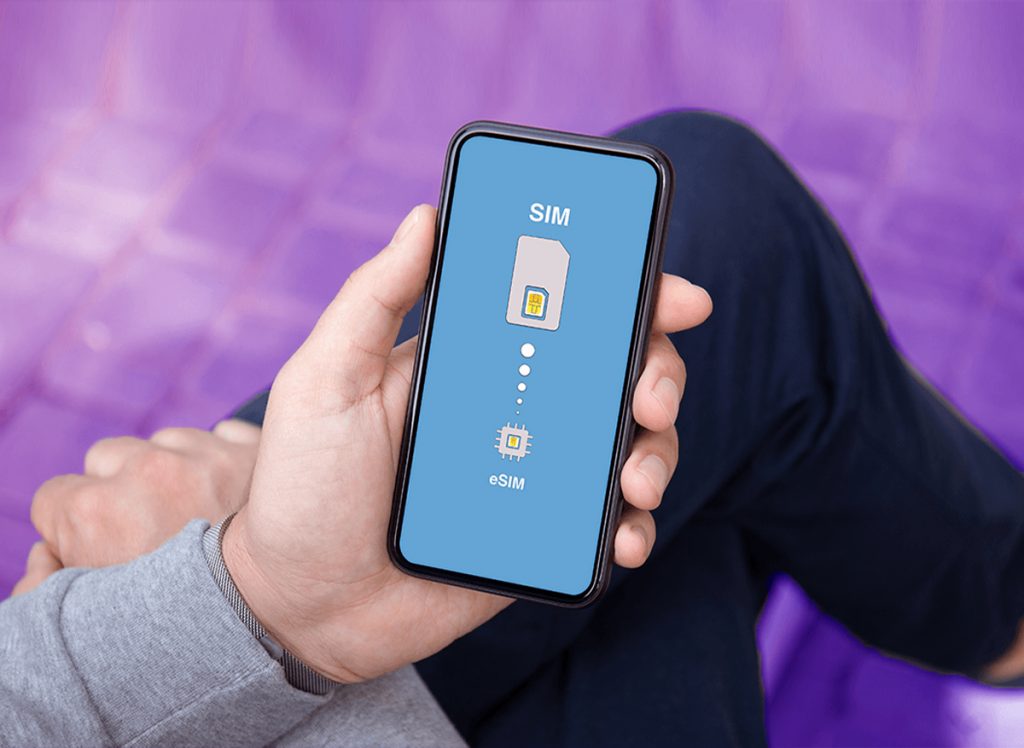 Unlocking Your iPhone 14 to Use Different eSim
If your iPhone has been paid for but is still not unlocked, you will need to contact your carrier to seek an unlock. Prior to calling, though, you may be able to commence the unlocking procedure using your carrier's website. Check out AT&T, T-Mobile, and Verizon's device unlocking sites; your request may take up months to be processed, and need to submit all the requirements.
But there's an easy way to unlock your device using UnlockBase.
UnlockBase is here to help you in unlocking your mobile phone, even if you were unable to meet the standards established by your carrier. You need just follow the steps below:
You can also read this article: https://www.unlockbase.com/blog/iphone-14-unlocked/
Transferring your Physical Sim to iPhone 14 eSim
As part of the process of setting up your newiPhone 14 eSim, you may switch the physical SIM card that is now installed in your older iPhone to an eSIM card using iPhone 14 eSim Quick Transfer method. This is possible even if you have never used an eSIM card in the past.

1. It is highly advised that you upgrade your iPhone to iOS 16 before continuing with the iPhone 14 eSim conversion procedure. This will guarantee that everything runs as smoothly as possible.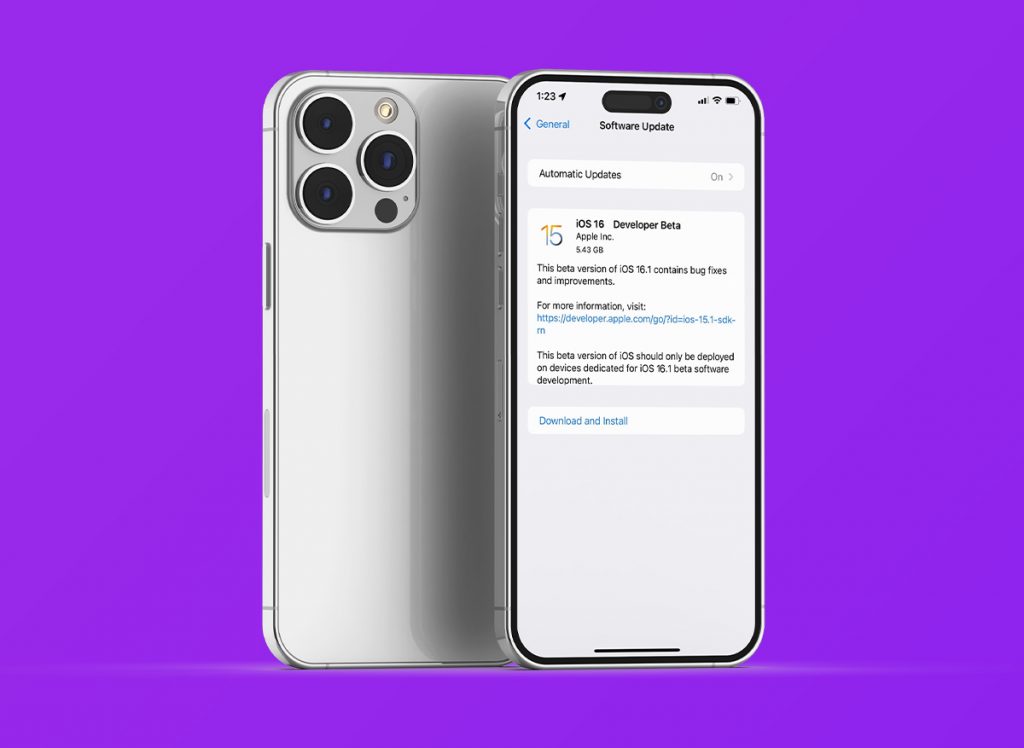 2. Even if you are currently making use of iPhone 14 eSim on your previous iPhone, you will be prompted during the setup process of the iPhone 14 eSim to decide whether or not you would want to move and activate your SIM card onto an eSIM. To begin, choose your cellular plan from the drop-down menu that is located just below the text that says "Transfer from another iPhone." It is possible that in order to activate your new iPhone, you will need to provide a verification code that was obtained from your prior iPhone.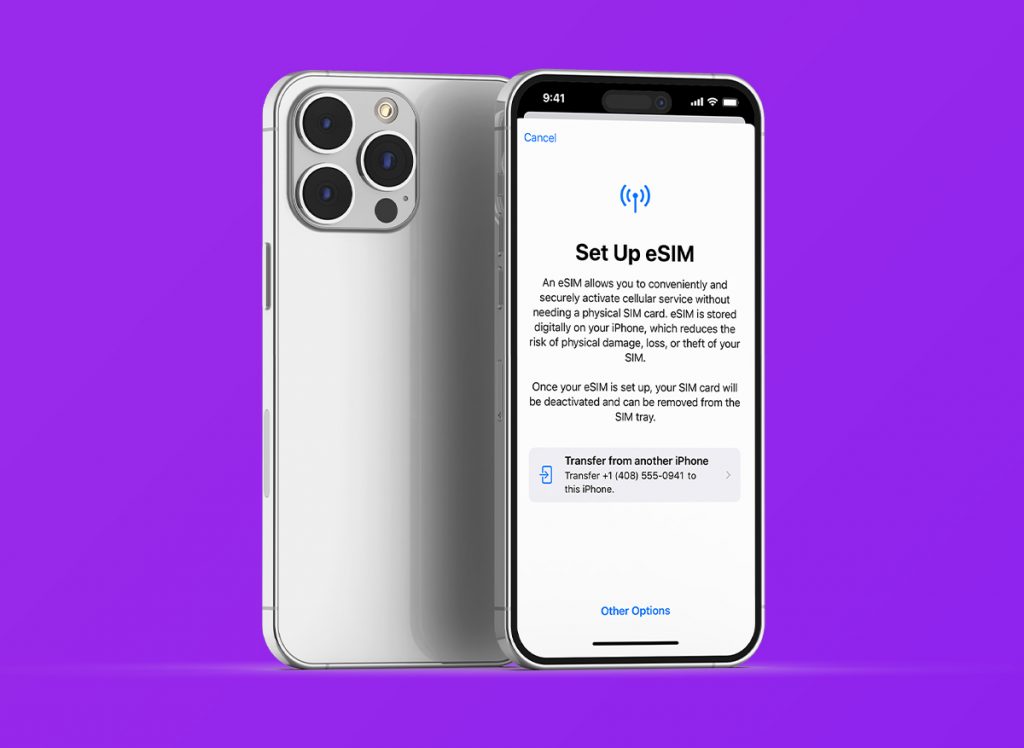 3. Tap the button labeled "Convert Cellular Plan" on your older iPhone if you do not currently have an eSIM installed on that device. The activation of your cellular plan on your new iPhone 14 eSim will take a few moments to complete. The SIM card that was previously installed in your iPhone will become inactive as soon as the activation procedure is finished.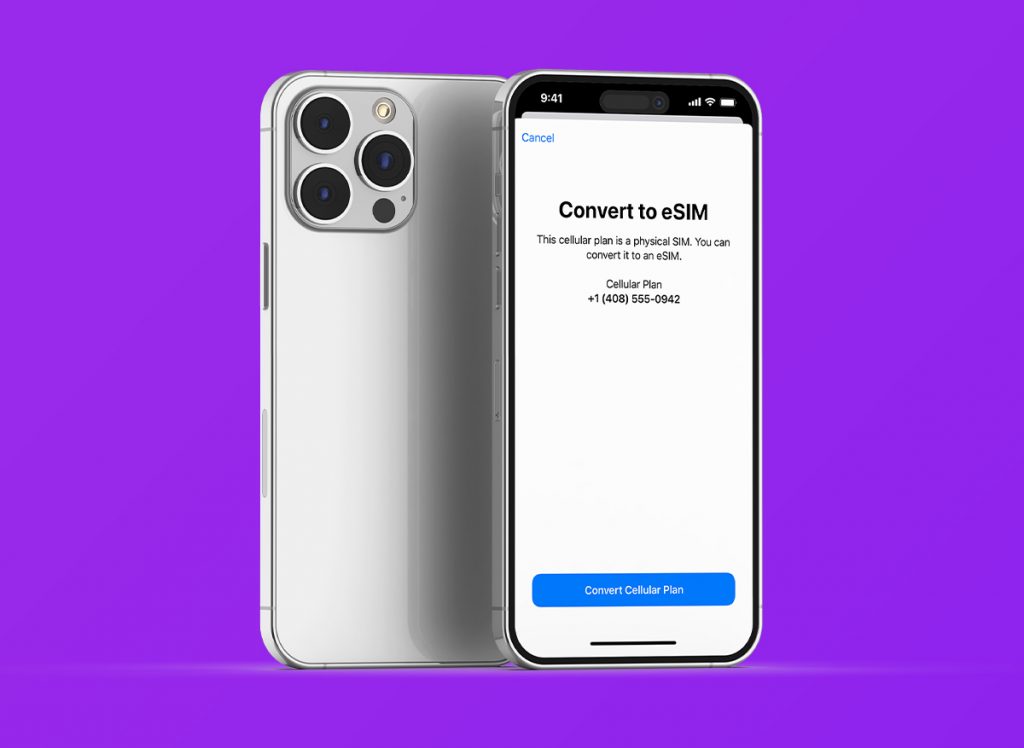 Conclusion
The use of iPhone 14 eSim is supposed to make the experience of connecting to a network easier, more secure, and more versatile. Users may even use two eSIMs at the same time, making it possible to instantly swap between their personal and professional numbers while using the same handset.

Users who wander abroad on a regular basis no longer have to physically install or remove SIM cards in order to switch between various phone numbers thanks to this innovation. Feel free to offer your thoughts and questions in the event that we need to get anything more specific through.
All products, and company names, logos, and service marks (collectively the "Trademarks") displayed are registered® and/or unregistered trademarks™ of their respective owners. The authors of this web site are not sponsored by or affiliated with any of the third-party trade mark or third-party registered trade mark owners, and make no representations about them, their owners, their products or services.