The IMEI (International Mobile Equipment Identity) is a unique identifier for mobile devices. It's a 15-digit number that's unique to each device, so think of it as your phone's fingerprint. IMEI numbers are shared between phone carriers and manufacturers in order to track stolen or hacked handsets.
An IMEI number, serial number, and model number are all part of a mobile device's unique identification. There are a few various ways to find out this information depending on your device model.
1. Samsung IMEI Check Using USSD code
This is the most straightforward technique of determining your phone's IMEI number. The advantage of this strategy is that it is almost popular. It is compatible with nearly all feature phones and smartphones.

Tap the Phone app icon.

Dial *#06# in your keypad.

The IMEI number of your current device, as well as the Serial Number (S/N), will be displayed on the screen. Depending on whatever Android OS version your smartphone is running, the displayed screen may seem different.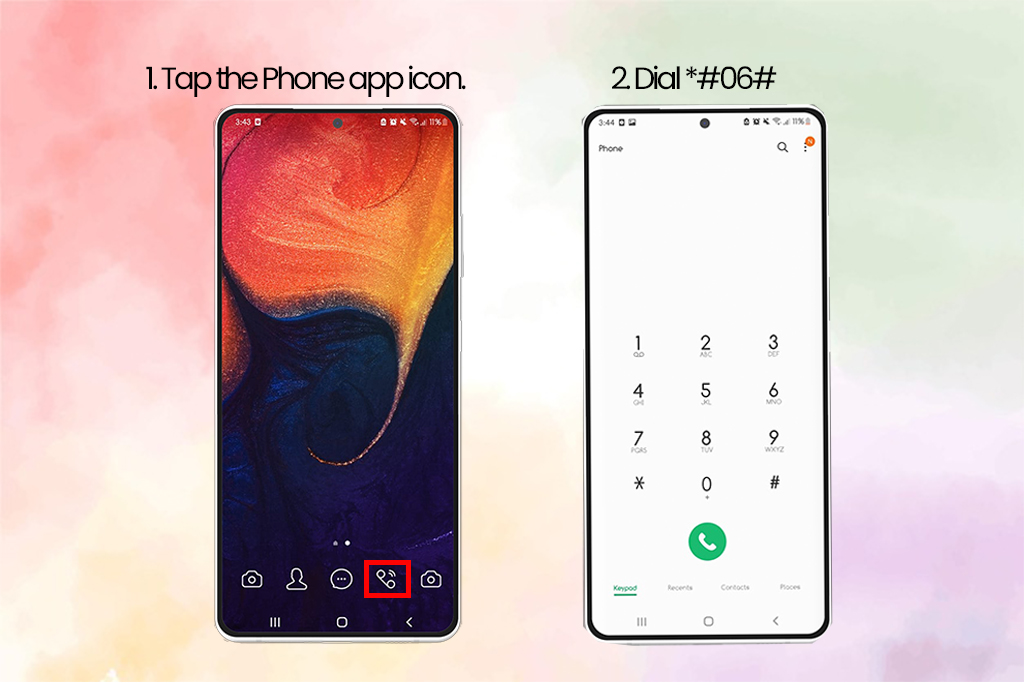 2. Samsung IMEI Check Number on the Phone
For phones that have been sealed (non-removable cover or battery)

Take a look at your phone's backside. On the back of your device, you'll find the Model Number, Serial Number, and IMEI.

For phones with a detachable battery or case

Remove the battery and rear cover.
The Model Number, Serial Number, and IMEI are printed on the sticker.
 3. Samsung IMEI Check Via Settings
On Android, go to Settings > About > IMEI to see the IMEI number. Tap Status and scroll down to see the IMEI information

Note: If you're using an older device, you might have to press Status to see this information.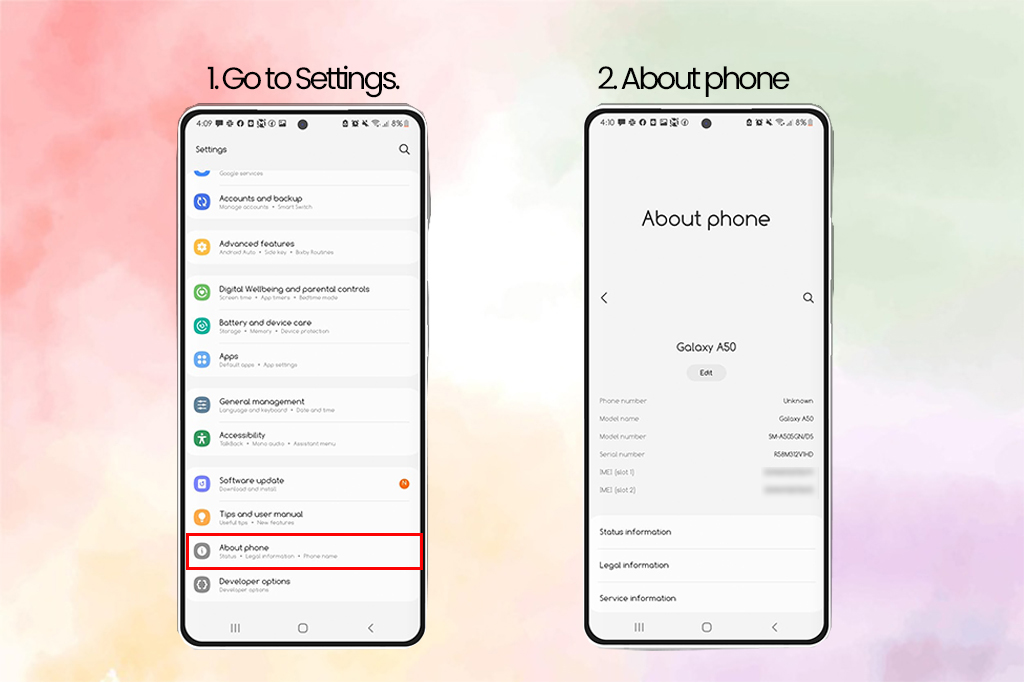 4. Samsung IMEI Check on Retail Box
The IMEI number is stated on both the retail boxes, which is a good idea to save both instead of tossing them away. At the very least, keep the box since it will come in handy if you need to check the IMEI or if you decide to resell the phone later. The IMEI number is printed on a sticker on the box's side.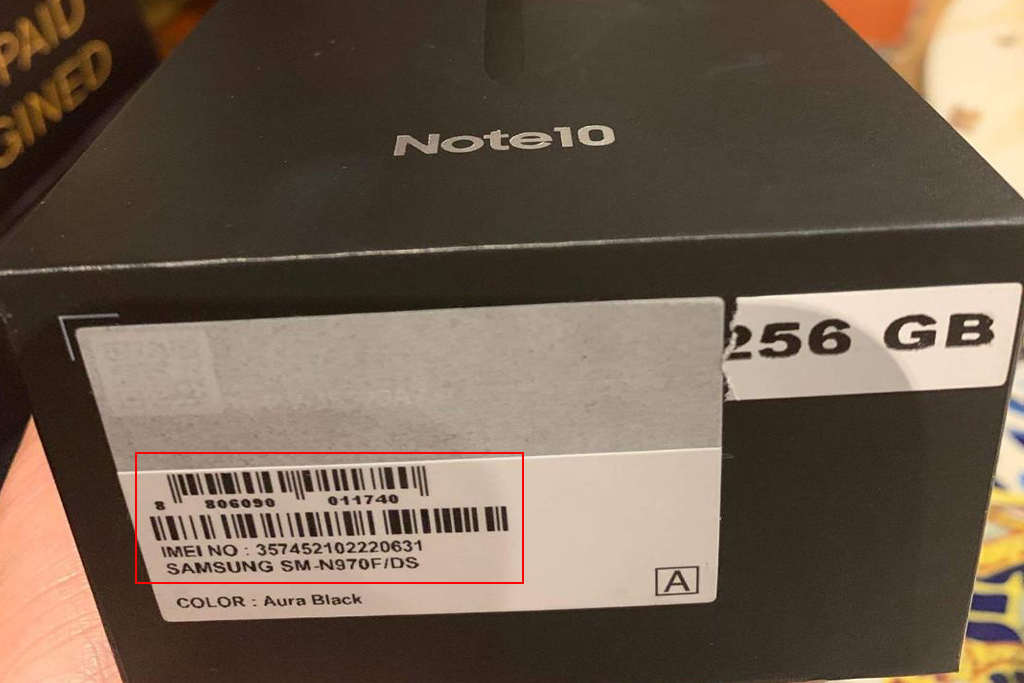 5. Samsung IMEI Check using Google Dashboard
Even if they've misplaced their phone, Android users may check the IMEI number. All of the techniques listed above are effective and faster, but if you've misplaced your phone and haven't retained the box, you may still use this approach.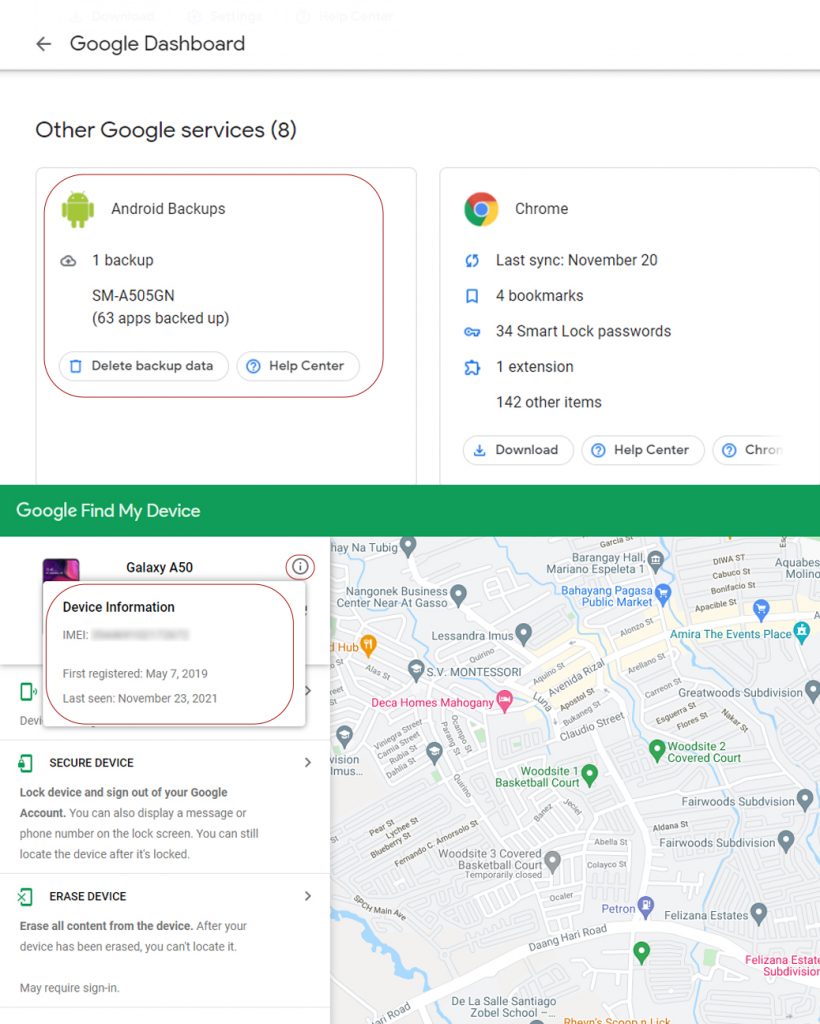 Use the Google account associated with the Android phone to access Google Dashboard.
Next to the green robot logo, select Android.
This will provide a list of all devices associated with the account, as well as their IMEI numbers.
Conclusion
You can check your Samsung's device even if it's not in your possession! We hope that this quick tutorial helped you out! Have you had the same problem before? Do you know another way on how to get an IMEI number on an iPhone if locked? Let us know in the comments below!