Mar. 15
2018
New Integration with RepairDesk Expands Opportunities for Cell Phone Repair Shops
Tips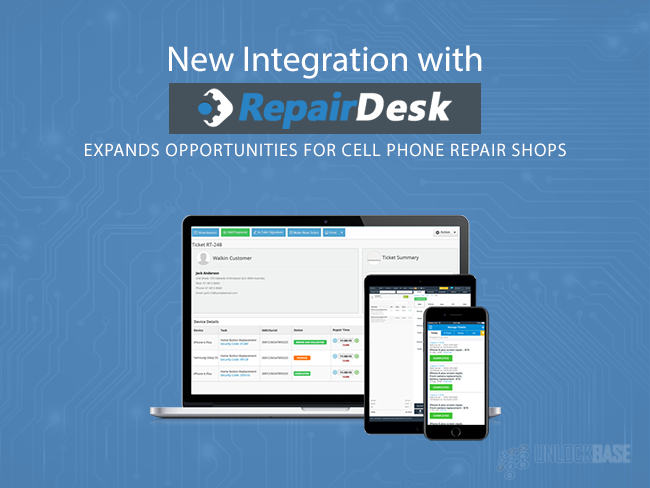 UnlockBase always aims to open new doors of opportunities and success for small and medium size businesses. Continuing our aim, this time we have integrated with a point of sale software that is heartbeat of many businesses. Yes we are talking about "RepairDesk" which is one of the top notch cloud-based CRM & POS software, especially tailored for cell phone repair shops.
It works to bring efficiency, ease and chances to raise revenue in lives of shop owners with the help of seamless user interface, trouble-free repair booking and powerful integrations. What would you get? Well, here are the benefits that we bring to you.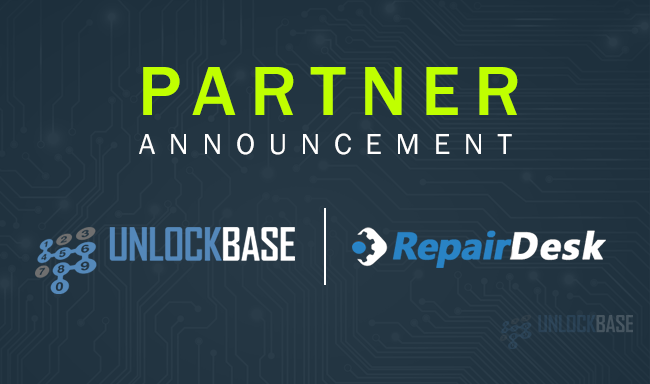 Easy-To-Go User Friendly Interface
One of the major features which define RepairDesk as the best POS software is its simple yet remarkable user interface. To book a repair job is just a matter of few clicks. Moreover, setting up your business on RepairDesk will take less than a day.
Customer Follow-ups
CRM is one of the most popular features RepairDesk offers. It allows you to send follow up emails and SMS regarding new offers and packages to your customers all at once without doing much effort.
Repair Ticket Management
View all types of repair job assigned to different employees and keep track of available slots while you focus more on growing your business. Order repair parts and accessories, export tickets to CSV and keep a log of all jobs with centralized ticket history.
Robust Inventory Management
It's time to get rid of manual inventory management as RepairDesk lets you manage and track all of your inventory with features like low stock alerts and serialized inventory. Real-time analytics help you to forecast future business decisions too.
Multi Store Environment & Concise Reporting
Managing all of your store locations is now hassle-free as you can run your business with accurate stock, precise reporting and productivity reports. It lets you creates multiple reports including sales summary, cost of goods sold and employee productivity.
RepairDesk iPad App
That's not it! RepairDesk has also launched the first ever iPad app for cell phone repair shops recently. The new RepairDesk iPad app gives you the opportunity to get rid of PC's and lets you create repair tickets and convert into invoices within a minute.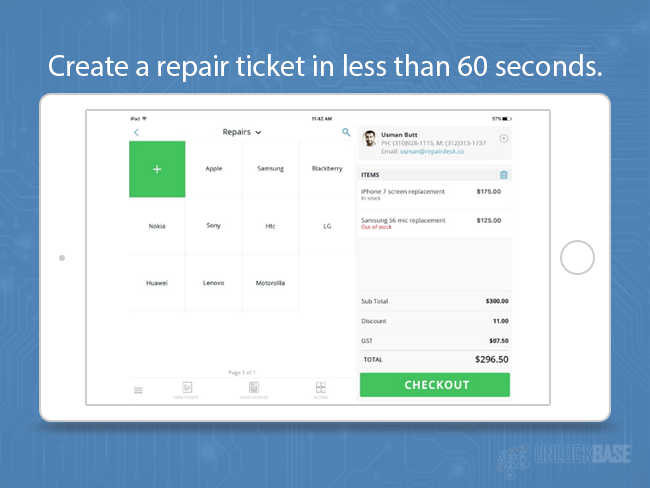 With Stripe integration, you can accept credit card payments and split them into multiple tender types easily.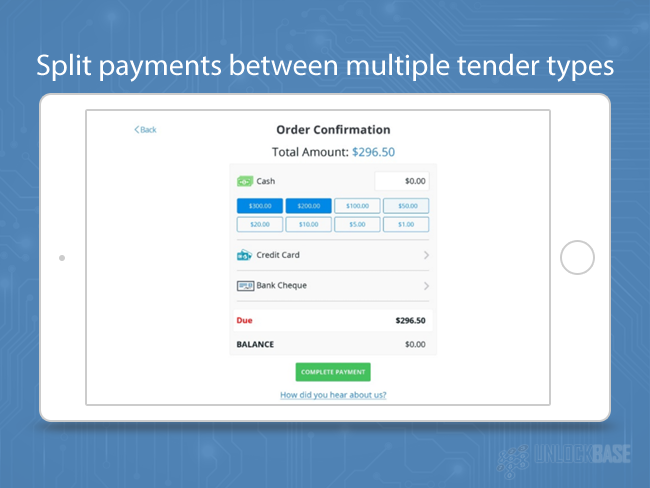 Provide exceptional customer experience by in-taking customer signatures with your store's terms & conditions.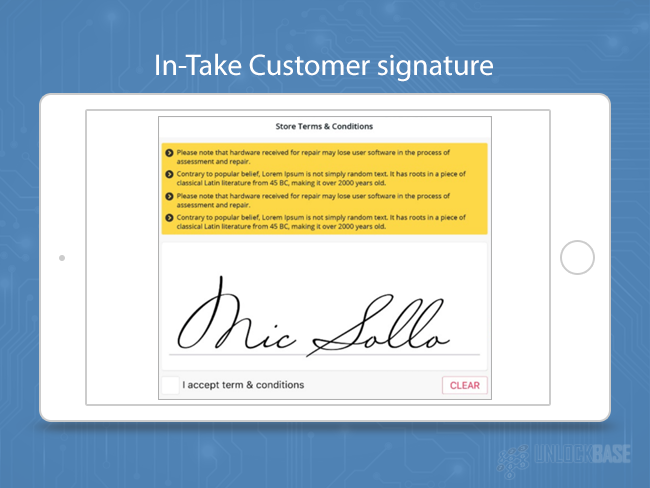 Impressed? Download RepairDesk iPad App now and start running your repair shop like a pro.
With RepairDesk integration, now you can boost your unlocking business efficiently and effectively. To learn more on how to setup this integration, please click here.
RepairDesk is tested by many owners and loved by every one of them. Are you ready to try a known POS name in the industry of cell phone repair? Signup now and get free 14-day trial, no credit card required.

Embed This Image On Your Site (copy code below):