Sep. 10
2021
How to Fix Sim Not Supported iPhone Error (2021)
iPhone

You are here because you got a new iPhone but can't use it. The moment you try to enter a sim card it keeps saying 'Sim not valid' or 'Sim not supported, and now you're stuck with a phone that you can't use at all, at least for voice calling. In this article, we'll walk you through why you get this error and the possible ways and workarounds on how to fix this kind of error.
Sim not supported iphone error – what does it mean?
Sim not supported iPhone error only appears for two reasons: (1) your phone is locked to its carrier, or (2) you're having software issues. But the most common reason would be the first one, your phone is locked to its carrier.
You might be wondering, 'why would my carrier lock my device, when I already paid for it?' This is a common misconception among many postpaid users, but your phone is locked to them simply because they want you to keep using their service whilst your phone is still not fully paid.
When you get a new iPhone from T-Mobile, AT&T, or any other service provider for postpaid service, you are essentially paying for the subsidized price of the phone added to your monthly bill.
When you are done paying your phone, it will NOT be automatically unlocked, you have to request from your service provider/carrier that you want to use the phone elsewhere or you're moving to another network. Some carriers offer it free, but in most cases, you still have to pay them a service fee for unlocking your phone.
On the other hand, if the phone is still locked into them (usually 24-36 months), they might deny your request for unlocking unless of course, you are willing to pay for the remaining subsidized price of the phone.
The only way to know whether or not the 'sim not valid' or 'sim not supported' error on your phone is caused by your carrier is to check its settings. Here's how to do it:
Go to Settings > About > Carrier Lock > No SIM restrictions
If that is what it says then your phone is already unlocked- otherwise, it is still locked to its carrier.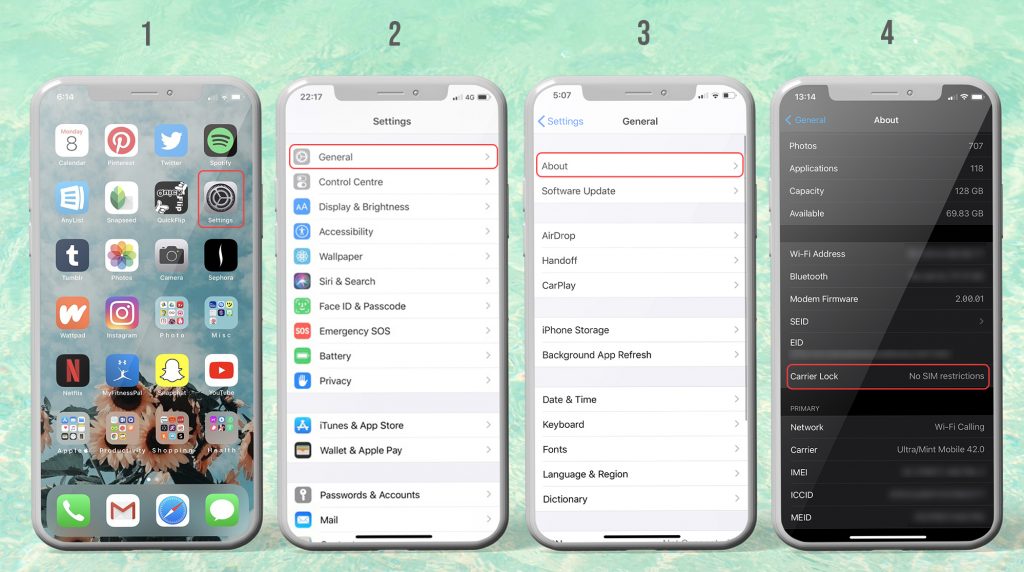 Unlocked iPhone: How To Bypass Sim Not Supported Error
The 'sim invalid' error on already unlocked iPhones is easier to deal with because the issue can be easily solved without much technical knowledge. Oftentimes, the issue can be solved by a simple iOS update or a restart.
Here are the possible fixes you can do:
Confirm if your SIM card is activated by your new carrier.
If it's not activated on their end, that's the reason why you get that error. Make sure to have the SIM card and your phone number activated on your new carrier.
If it is activated on their end, try to restart your iPhone.
If that doesn't work, try to eject and re-inject the sim card on your iPhone.
Try calling emergency numbers on it.
Try updating your iPhone's iOS.
Although it is rare, bugs on older iOS versions could be the reason why you are getting that error on your phone. But it is always a standard procedure in troubleshooting to update the iOS.
Try to reset all settings.
Some changes in the firmware or a possible hiccup in the software could be the reason why your phone is not accepting the SIM card. Resetting the settings on your iPhone will refresh the system settings
Fix SIM not supported iphone error by unlock
The easiest, most convenient way for you to get it unlocked is through an unlocking service provider like UnlockBase. No codes, no device settings tweaks, and no hassle. Our process of unlocking iPhones only needs its IMEI number.
The process does NOT involve you tweaking some settings or even taking out multiple sim cards. We'll show you how it's done below.
Unlock an iPhone with Unknown Carrier
One of our qualifying questions before unlocking a phone is the carrier name and location. If you are not sure where your iPhone came from, you have to check first if it's ' clean ' and not blacklisted/stolen. We do not unlock blacklisted and stolen iPhones. To get your iPhone's full data instantly you may try our trusted Apple Network Check. All we need is your IMEI.

The easiest way to get the IMEI is to simply dial *#06#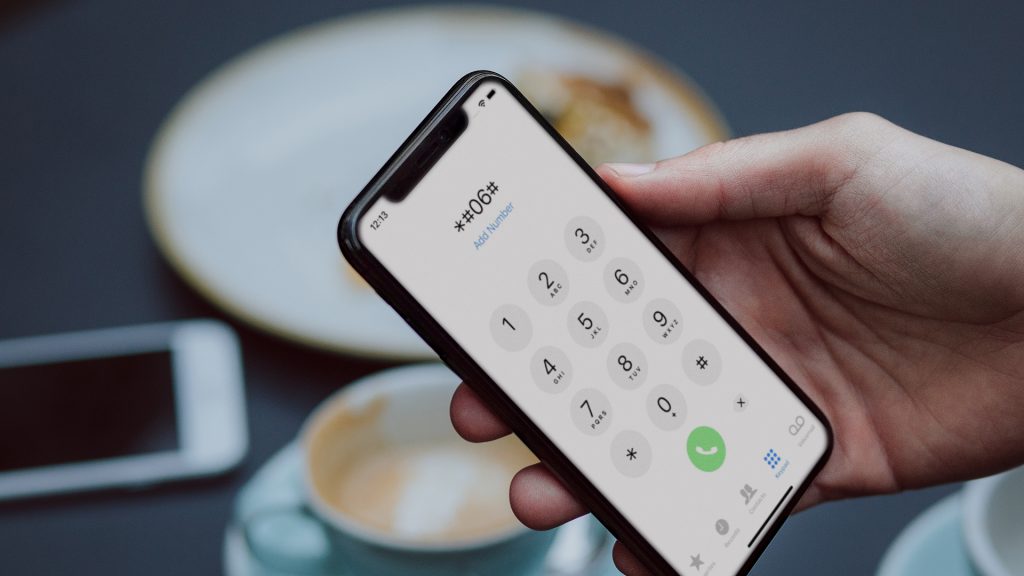 Unlock an iPhone with Known Carrier
If you already know where your phone came from or its original carrier/network service provider, then you're ready for the unlock process.
Step 1: Go to https://www.unlockbase.com/unlock-phone/iphone/
Choose Apple, then choose your iPhone's model number.
Step 2: Next, enter your iPhone's IMEI number and Email. Then choose the country and the carrier where it came from.
Step 3: Wait for an email confirmation from us that your phone is unlocked.
Step 4: And finally, once you receive the confirmation email, all you have to do is ensure you have the latest versions of iOS and iTunes on your phone. Insert a compatible sim card from the carrier you want to use, and then connect your phone to your computer using its original USB cable.
Launch iTunes and wait for your iPhone to be detected by it, disconnect and reconnect after 10 seconds and voila! Your iPhone is now unlocked!
Conclusion
We hope that this article has helped you resolve the SIM not activated or SIM not supported error on your iPhone. If you need our services or if you want to inquire, feel free to chat with our team anytime. Did you encounter this problem in the past? How did you resolve it?
Let us know in the comments!