Feb. 16
2023

Galaxy Fold 4 vs S23 Ultra: For many years, Samsung has dominated the smartphone market. They keep raising the bar for what mobile technology is capable of with each new release. Two of the most eagerly anticipated smartphones of the year 2022 and 2023 are the Samsung Galaxy S23 Ultra and the Galaxy Z Fold 4, and for a good reason. To assist you in selecting the phone that is best for you, we'll compare the features and characteristics of these two phones in this article.
Galaxy Fold 4 vs S23 Ultra
Samsung Galaxy S23 Ultra
Samsung Galaxy Z Fold 4

Pros:
1. Less prone to damage
2. Better camera system
3. More conventional design
4. Bigger battery
Pros:
1. Foldable design
2. Incredible screen
3. Still very powerful
Cons:

1. Not as many screen
2. Hard to use with just one hand
Cons:

1. Selfie camera isn't great
2. S-Pen not included
3. Extremely expensive

Price: $1200
Price: $1800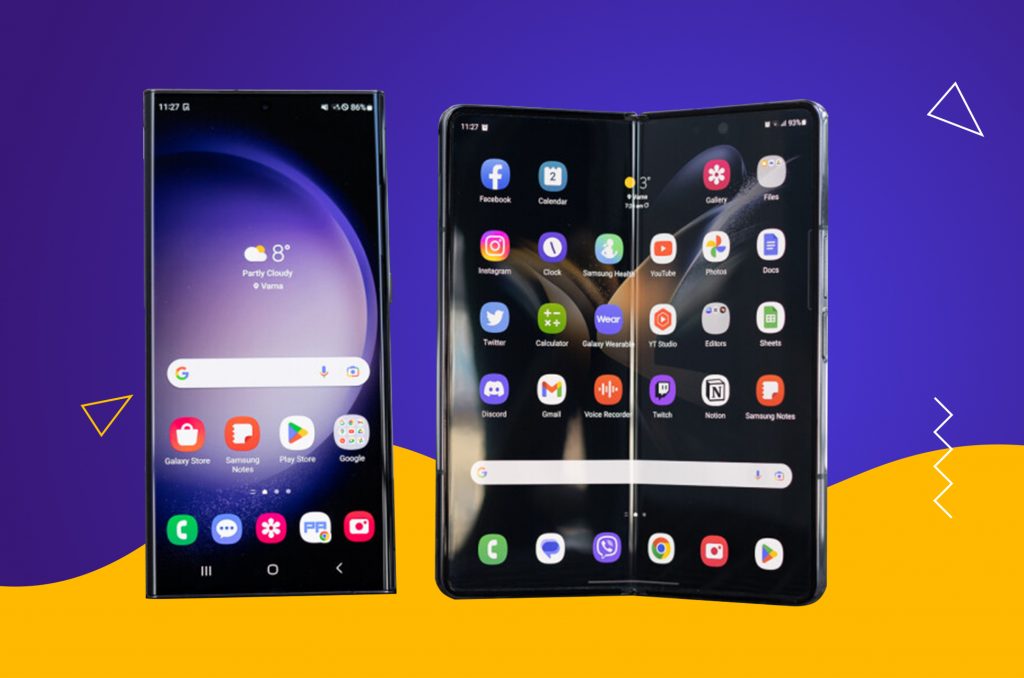 All major US carriers carry the Galaxy Fold 4 vs S23 Ultra, which is expensive. The Galaxy S23's 8GB RAM/256GB storage variant costs $1,200, while 12GB RAM/512GB or 1TB storage models cost even more. For 12GB of RAM and 256 GB of storage, the Z Fold 4 costs $1,800. Both phones support 5G (sub-6 and mmWave), so you can get the fastest speeds in your region. Both phones are currently the most potent 5G phones.
Hardware/design
Due to their different form factors, the Galaxy Fold 4 vs S23 Ultra varies most in design.
The S23 Ultra resembles a large smartphone.
The Samsung Galaxy S23 Ultra's 6.8-inch AMOLED QHD+ display feels vast and looks excellent, owing to its brightness and contrast. Its adjustable refresh rate ranges from 1Hz to 120Hz, making it smooth and clear when needed and more energy efficient when the phone's screen is idle. It's one of the most excellent screens for a regular phone, but it's not as revolutionary as the Z Fold 4.
The Fold 4 includes two significant displays: a smartphone-like outer display that you can use while the phone is folded up and a tablet-like inner display. If you can get accustomed to the Z Fold 4's thickness, the outer display's 6.2-inch width makes it simpler to operate one-handed than the S23 Ultra's.
The Fold's inner display, which unfolds into a 7.6-inch screen that appears like two phone displays, is its best feature. It's large and multitasking-friendly, yet delicate.
A foldable phone is half opened. It's not constructed of Gorilla Glass Victus+ like the out display or the Galaxy S23 Ultra. Thus, it will be less durable. Due to the softer material, the interior display scratches and scuffs easily. Buyers should be aware of this.
Given its massive hinge, the Z Fold 4's IPX8 dust certification is lower than the S23 Ultra's IP68. Samsung's Z Fold hinge design is the greatest yet. Samsung's S-Pen may take notes, manage applications, draw, and more on both phones. The Z Fold 4 needs you to purchase an S-Pen, whereas the Galaxy S23 Ultra has one that fits perfectly inside the phone. The Galaxy Z Fold 4 needs a nice S-Pen case.
Software/performance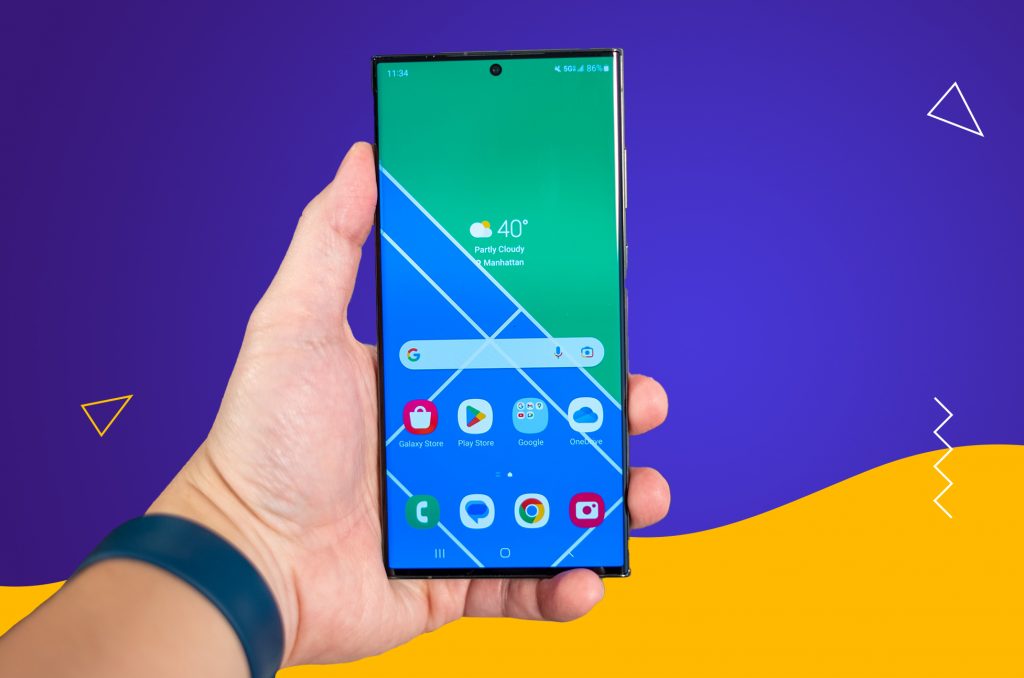 Galaxy Fold 4 vs S23 Ultra. The S22 Ultra utilizes Snapdragon 8 Gen 2, whereas the Galaxy Z Fold 4 uses Snapdragon 8+ Gen 1. On paper, the Gen 2 powering the S23 Ultra wins. However, the chipsets are so powerful that you won't notice any difference in daily tasks. Thus, both phones can handle everything. Last year, the S22 Ultra ran hotter than the Z Fold 4 during intense workloads. We need to spend more time with the S23 Ultra to know whether this is true with the new chipset, but we're hopeful the Snapdragon 8 Gen 2 can manage thermals better.
Samsung's One UI 5, based on Android 13, was added to the Galaxy Z Fold 4 after it debuted with Android 12L. The S23 Ultra starts with One Ui 5.1/Android 13; both phones have major software upgrades. Both phones will be maintained for four major OS upgrades and five years of security patches. Since it launched in 2023, the Galaxy S23 Ultra will get one more OS upgrade than the Z Fold 4.
Cameras
Galaxy Fold 4 vs S23 Ultra. The Galaxy Z Field 4 is the first Samsung foldable with a triple camera system on the rear. The Galaxy Produces more accurate +'s rear camera returns. You can use the outside display as a selfie viewfinder by unfolding the phone, and it takes incredible shots in most lighting circumstances. The Z Fold 4's 12MP f/2.2 ultra-wide and 10MP f/2.4 telephoto cameras complement the outstanding hardware.
Flex Mode is the Fold 4's finest feature. The hinge holds most angles so that you can use the phone hands-free anywhere. Afterward, you may use hand gestures to capture photos of yourself, your friends, and your surroundings.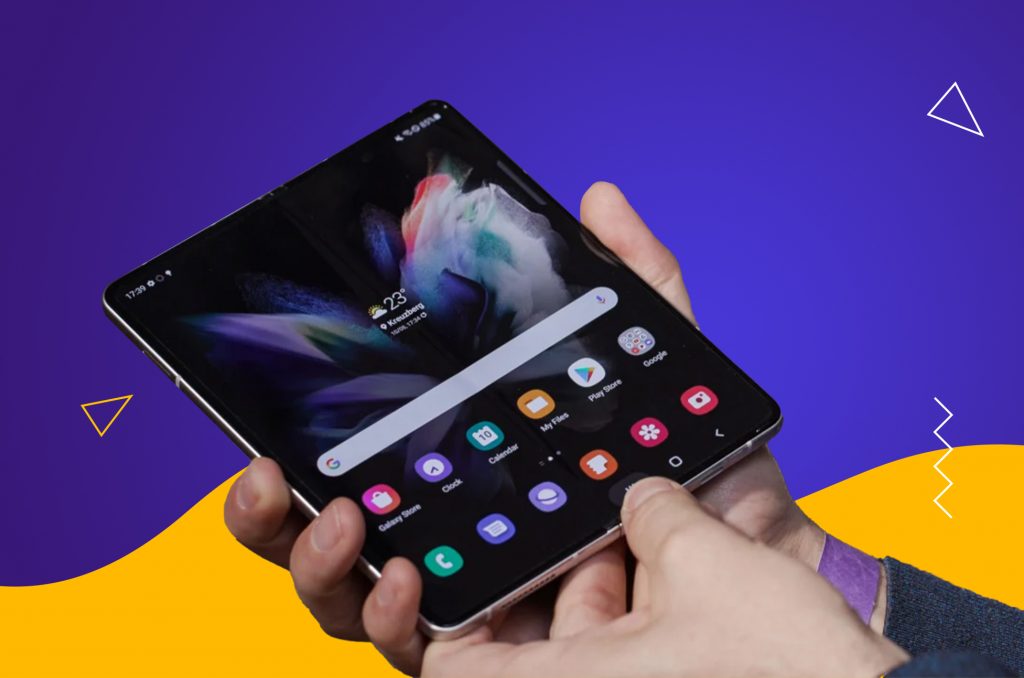 The Galaxy S23 Ultra's 200MP primary sensor (up from 108MP last year) will shoot enormous photographs. The Galaxy S22 Ultra's camera was your favorite feature last year, and the S23 Ultra appears to improve on that.
The S23 Ultra takes better portraits than the Z Fold 4 because of its two zoom lenses. The 3X lens provides realistic bokeh, but the 10X optical zoom may let you shoot some of the best smartphone photos.
Overall, dedicated phone photographers will prefer the S23 Ultra, but both phones have superb camera systems that most people will be delighted with.
Battery/charging
Galaxy Fold 4 vs S23 Ultra. The Samsung S23 Ultra's 5,000mAh battery is similar to last year's S22 Ultra, but it's okay. Given how much premium phone like this uses, most ordinary users should be able to go a whole day between charges.
Usage determines battery life, making the Z Fold 4 difficult to evaluate. Despite its 4,400mAh battery, we always felt it was adequate throughout our evaluation. It may be low if you utilize that giant interior screen all day. Its battery life should satisfy most folks.
Both smartphones charge wirelessly at 15W. However, the Galaxy S23 Ultra can charge wired at 45W and the Z Fold 4 at 25W.
Unlocking S23 Ultra and Galaxy and Galaxy Z Fold 4
To carrier unlock your Samsung S23 Ultra and Galaxy and Galaxy Z Fold 4; please follow the procedures listed below: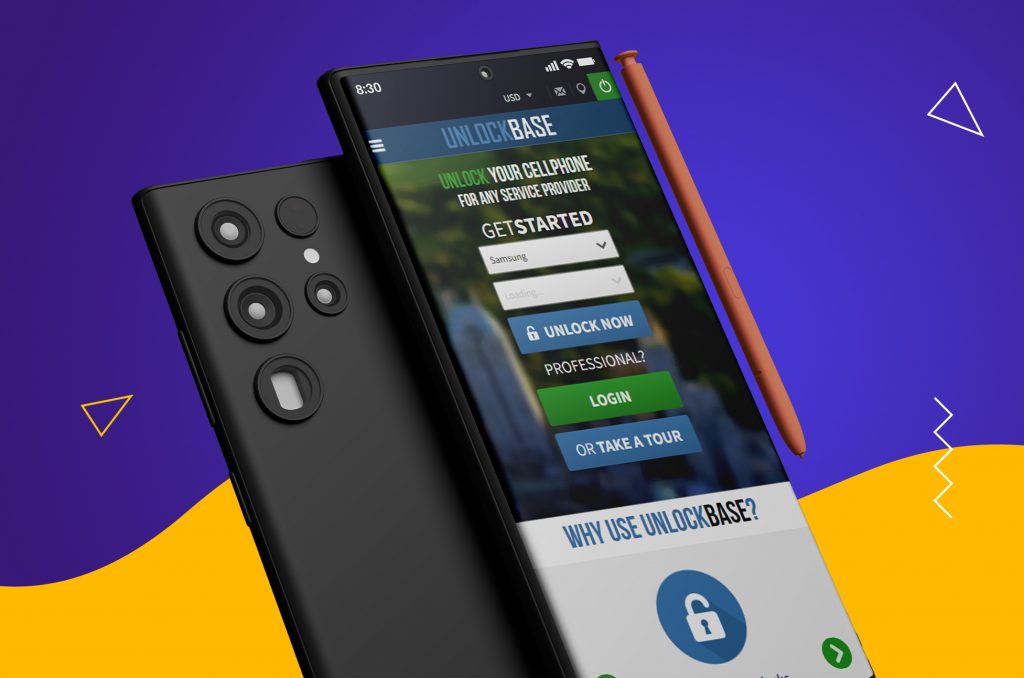 Go to https://www.unlockbase.com/unlock-phone/samsung/galaxy-s23-ultra/ (For Samsung S23 Ultra) and https://www.unlockbase.com/unlock-phone/samsung/galaxy-z-fold4/ (For Samsung Galaxy Fold 4)

Select the brand of your phone.
Type the IMEI of your phone.
Enter your email for confirmation.
Choose the country where the phone is locked to.
Choose your network/carrier.
Confirm your payment and wait for an email confirmation.
If you got the email, remove your SIM card.
Insert an unaccepted SIM card.
You should now see a box to enter the unlock code.
Enter the unlock code provided by UnlockBase.

Conclusion
Anyone who wants a powerful smartphone for everyday life would love both phones. Both gadgets have enough power to satisfy your needs. Thus, your model choice depends on your budget and taste. Galaxy S23 Ultra is cheaper and more straightforward. The Samsung Galaxy S23 Ultra is a good choice if you don't need a tablet but want a powerful phone. If you want a tablet-like experience with you at all times, the Z Fold 4 may be worth it if you can afford it. If you enjoy multitasking with as much screen real estate as possible or appreciate the fancy element of the folding phone design, the Galaxy Z Fold 4 may be more fun and less conventional. If you have any questions, let us know in the comment section below!
All products, and company names, logos, and service marks (collectively the "Trademarks") displayed are registered® and/or unregistered trademarks™ of their respective owners. The authors of this web site are not sponsored by or affiliated with any of the third-party trade mark or third-party registered trade mark owners, and make no representations about them, their owners, their products or services.