Feb. 19
2023

Oppo's creative designs and cutting-edge technologies have made waves in the smartphone industry. The Oppo Find N2 Flip, one of its most recent models, has been generating waves in China since its release last year. The good news is that Oppo has announced that the Find N2 Flip will be released outside of China and into the worldwide market.
Following a few attempts at foldable, the newest addition to Oppo's Find N series establishes the company as one of the most innovative makers of flexible smartphones. The new Oppo Find N2 Flip was unveiled in December last year for the Chinese market. But, at an event in London, the firm said it would also be available in other global markets.
The name of the Oppo Find N2 Flip reveals that this smartphone flips vertically, as opposed to the tablet-like appearance of its predecessors. Yet, there are similarities, such as its tight folding design that allows less dust to gather on display than competing devices.
Oppo Find N2 Flip Pros and Cons
| | |
| --- | --- |
| PROS | CONS |
| Fold up for portability | Wide-angle camera quality is bad |
| No space between sections | The cover display lacks utility |
| Huge cover screen | Absence of wireless charging |
| Primary camera captures atmospheric images | |
| One-hour battery recharge | |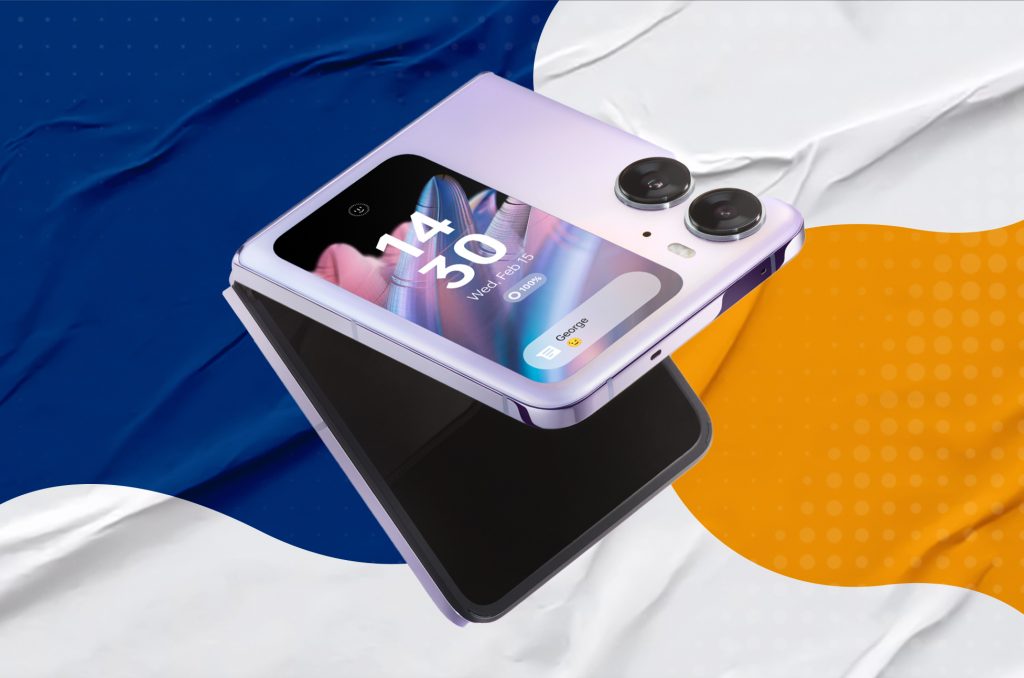 Oppo Find N2 Flip Build and Design
The Find N2 Flip is somewhat thicker and heavier than the Samsung Galaxy Z Flip 4, but the look is similar. Holding them side-by-side won't reveal their size and weight discrepancies. Samsung is nearly associated with folding smartphones, making it the phone Oppo must surpass.
The Found N2 Flip's curved glass and compact metal chassis make it more difficult to open than the Z Flip 4, which has more grip. It's harder to hold than the Samsung phone with broad, flat edges. It opens easily. It can be held at angles up to 120 degrees, which is useful when using the camera to get different views or function as a tripod.
Oppo Find N2 Flip Camera
Find N2 Flip features a 50-megapixel primary camera, an 8MP wide-angle camera, and a 32MP selfie camera at the top of the unfurled screen. Hasselblad handles software and color reproduction, while Oppo handles photography with its MariSilicon X image chip.
The primary camera caught a nice ambiance, and the colors were bright and not overly saturated but not natural. The 2x zoom mode is consistent. Portrait mode's edge detection lets you approach near without losing focus. The wide-angle camera is disappointing, and some main camera shots show edge enhancement, indicating the software is trying hard.
Selfies benefit from the large cover screen. It's simple to use the 50MP primary camera, which has more bright colors and detail than the 32MP selfie camera, but it's a pity all the controls are on the main viewfinder screen instead of the cover screen.
The Find N2 Flip's primary camera is excellent for taking photographs of friends and activities and sharing them on social media. The 2x zoom is limited compared to the iPhone 14 Pro, and the wide-angle camera is weaker than the OnePlus 11. The Find N2 Flip's primary camera and large cover screen make it an excellent selfie phone.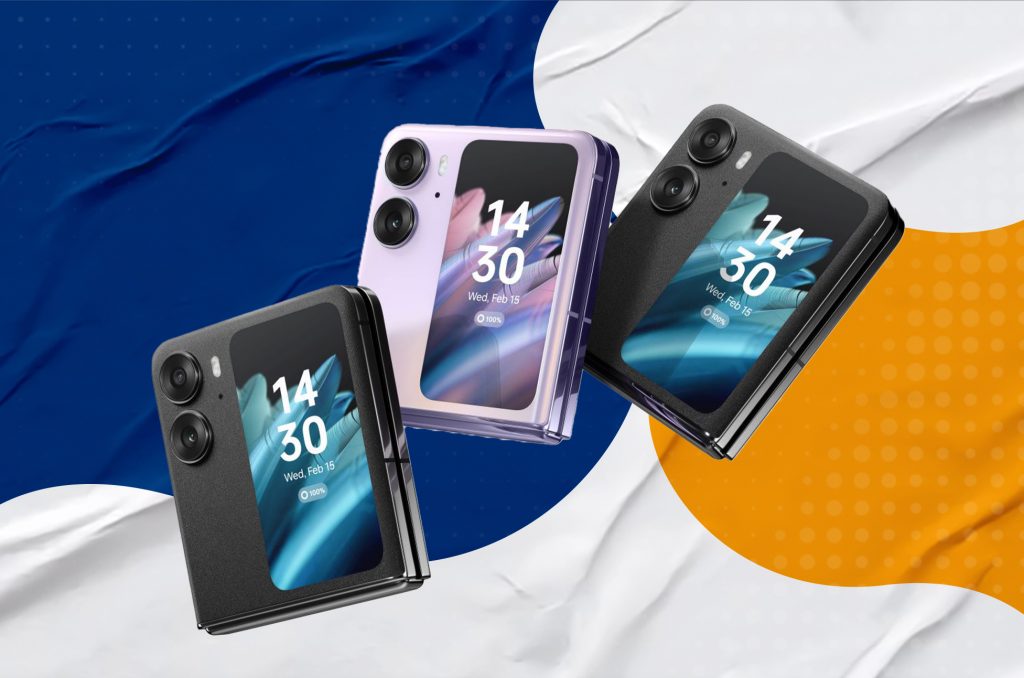 Oppo Find N2 Flip Specs and Battery
MediaTek Dimensity 9000+ CPU, 8GB Memory, and 256GB storage power the Oppo Find N2 Flip. It supports 5G, two SIM cards, and NFC for mobile payments. The Dimensity 9000+ was revealed in June 2022, although the Find N2 Flip is its most prominent release. The unfurled 6.8-inch, 120Hz primary screen displays Android 13 with ColorOS 13.
4,300mAh dual-cell batteries power the Find N2 Flip. Good battery life. The battery lasts roughly 1.5 days in our tests. Moderate use—four to five hours of screen time without games—is that.
The Found N2 Flip has better battery life than the Galaxy Z Flip 4, which has a smaller battery and seldom lasts a whole day. Oppo used a split dual-cell architecture, SIM tray relocation, and power socket connections to fit a bigger battery inside the small, light phone.
Oppo's 44W SuperVOOC wired charger charges it. It should reach 100% after 60 minutes. This is faster than Samsung's 25W wired charging on the Galaxy Z Flip 4 but slower than SuperVOOC on phones like the OnePlus 11. Samsung flip phones offer wireless charging. However, this phone does not.
Oppo Find N2 Flip Price and Availability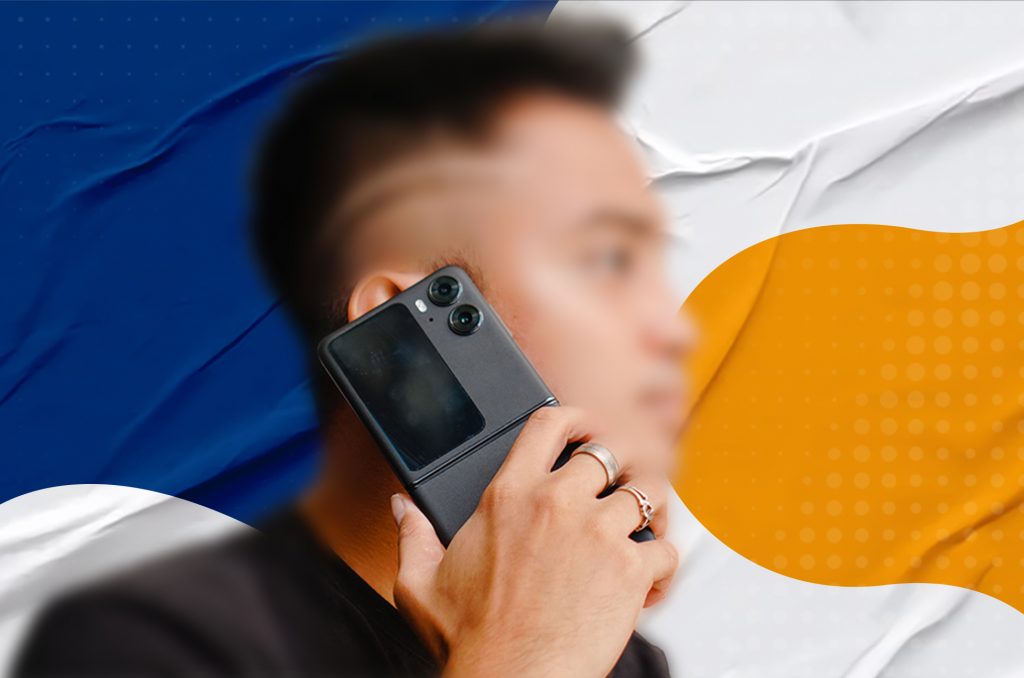 North America won't receive the Oppo Find N2 Flip's worldwide launch. The phone will cost 849 British pounds, or $1,027, in the U.K. The Samsung Galaxy Z Flip 4 costs 1,000 pounds in the UK, making this a great deal. This means it considerably undercuts the iPhone 14 Pro and Samsung S23 Plus, viable alternatives to the Find N2 Flip, and comes close to matching the OnePlus 11 and Google Pixel 7 Pro.
These phones have better cameras, designs, and software, notably the iPhone and Pixel phones, but they don't fold. The Galaxy Z Flip 4 faces the Find N2 Flip's not-so-secret weapon. But Motorola produced the Razr (2022) with a 2.7-inch cover screen and the Qualcomm Snapdragon 8+ Gen 1 CPU for 950 pounds. The battery is just 3,500mAh, and Android 12 is loaded.
Unlocking Oppo N2 Flip
If you've obtained a new Oppo N2 Flip, but it's currently unlocked, you may be wondering how to unlock it so you can use it with your preferred carrier. Fortunately, unlocking your Oppo Find N2 Flip is a straightforward process. Just go to this link: https://www.unlockbase.com/unlock-phone/oppo/find-n2-flip/
And follow the steps below!
Once your Oppo Find N2 Flip is unlocked, you'll be able to use it with any carrier that supports the device. This means that you'll have more flexibility when choosing a mobile plan, and you may be able to save money on your monthly bill.
Conclusion
The Oppo Find N2 Flip is a fantastic handset that blends cutting-edge technology with a distinctive and cutting-edge design. Its release outside of China is sure to delight smartphone fans throughout the globe who want something unique.
All products, and company names, logos, and service marks (collectively the "Trademarks") displayed are registered® and/or unregistered trademarks™ of their respective owners. The authors of this web site are not sponsored by or affiliated with any of the third-party trade mark or third-party registered trade mark owners, and make no representations about them, their owners, their products or services.