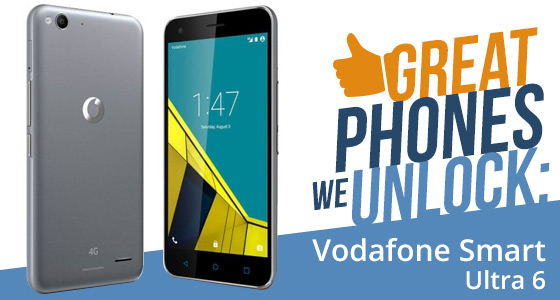 This is an occasional series that reviews some exceptional cellphones that represent either the latest in cutting edge features, or all round great value for money. Available in the UK, the 4G Vodafone Smart Ultra 6 falls into the latter category. In fact, it offers specs that might cost you £300 or more in a Samsung handset, but costs £125. That's without a contract, with no obligation beyond the phone being locked to Vodafone – but more about that later.
Designed by Vodafone and manufactured by telecoms giant ZTE, one of the top five largest smartphone manufacturers in its home market,and in the top ten, worldwide. The cellphone features a 5.5-inch Full HD screen, 3000mAh battery, Snapdragon 615 processor and a 13MP rear-facing camera, the device has formidable specifications. At 5.5" it's a big phone and it's quite simply the highest-spec budget phone you can get without importing something cheap and dubious from China.
With the Vodafone Smart Ultra 6 you have a well-known name, with a phone made by a cellphone world leader.
Some of the major players such as Samsung, LG and HTC do offer handsets in the same price range but these are usually with significantly lower specs than the Smart Ultra 6. Alternatively carriers often offer better specs but then add large amounts of bloatware resulting in a poorer experience. Vodafone has avoided this and as a result, delivers the Android experience as Google designed it to be enjoyed.
The Vodafone Smart Ultra 6 has very little bloatware, and a generous 16GB. The internal storage is 16GB of which around 10 GB is available to use, plus there's a microSD card slot so you can expand the storage up to 64GB.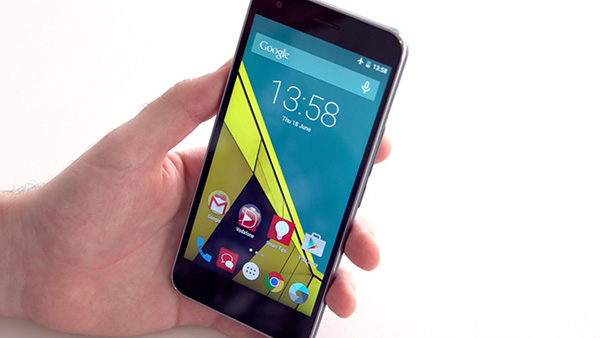 Sprightly performance includes speeds of up to 150Mbps and upload speeds of up to 50Mbps when connected to a compatible network. The handset remains lost locked to LTE well and has a strong antenna. The handset offers rich sound while on a call or listening to music.
The handset sports a 13MP rear camera and uses the stock camera app to deliver an easy-to-use feature-rich interface. With a simple swipe next to the shutter button, you can switch between Manual, Auto and the various modes, which include the useful Filters, Multi-Exposure and HDR modes.
The overall look of the phone isn't really going to scoop any design awards, with no really distinguishing style features that you would find on the likes of a Samsung Edge, an Apple iPhone 6 + or just about any top spec Blackberry, but then it is literally two thirds less expensive than these premium priced cellphones.
Unlock your Vodafone Smart Ultra 6 with UnlockBase
When you buy the cell phone it comes locked to – no prizes for guessing – Vodafone, and this can be a disadvantage. Vodafone's service can leave a lot to be desired, you nearly always have to pay to speak to a customer service advisor, even if the problem is Voadafone's, and their Pay As You Go rates are somewhat uninspiring, starting at £10 a month for 300 minutes of calls (Giff Gaff offers 250 minutes for just £7.50) unlimited texts and 250 MB of data. Fortunately UnlockBase, the web's largest remote cellphone unlock website can quickly and efficiently unlock the Vodafone Smart Ultra 6, and with our Price Match Promise we will unlock it for less than the £20 charged by Vodafone for the same service.
We also supply Vodafone unlock codes for 115 Vodafone cell phone models. Since launching this phone unlocking service, over 2,051 customers have already received Vodafone unlock codes. It doesn't matter if it's an old Vodafone, or, like the Smart Ultra 6, one of the latest releases, with UnlockBase you will find a solution to successfully unlock your Vodafone, fast. Unlock it here