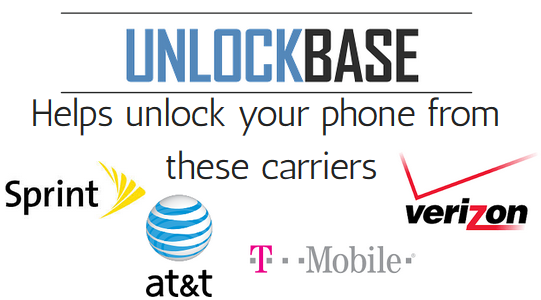 If you have a cell phone that you would like to have unlocked, there's a good chance that it is on a Sprint, AT&T, T-Mobile or Verizon network. Fortunately, unlocking a phone on any of these networks isn't as difficult as you might think.
Sprint Unlock Policy
You must be current on all payments
You can't have a write-off balance associated with the phone you want to unlock
Your contract has been fulfilled
If your contract isn't fulfilled, you can pay an early termination fee
Phone cannot be associated with a bill sent to collections
AT&T Unlock Policy
Phone must be currently locked to AT&T network
Phone cannot be reported lost or stolen
Phone cannot be connected with any type of fraudulent activity
Contract must be fulfilled or an early termination fee must be paid
Phone must be associated with only one AT&T account
If phone was obtained through an early upgrade, the unlock cannot take place until 14 days have passed since the phone was activated. And finally if you own a prepaid/GoPhone AT&T phone, it must be active for 60+ days before it can be unlocked, and there can be no unpaid balance.
T-Mobile Unlock Policy
Phone must be a T-Mobile device
Phone cannot be reported lost or stolen
The account the phone is connected to must be in good standing
You can request only two unlock codes within 12 months
All postpaid and/or prepaid balances must be paid in full
The phone itself must be completely paid for
Early termination fees must be paid if the account is canceled early
Verizon Unlock Policy
Please keep in mind that most devices obtained through a postpay service account with Verizon are not normally locked.  Also, 4G LTE Verizon devices are not locked, meaning there is no unlock code needed to use them on a different carrier.  3G devices are not locked either, except for Global Ready 3G phones.  To unlock these phones, either of the following unlock codes will work:
If you do not know how to access the unlock menu on a Global Ready 3G phone, simply give us a call and we can walk you through the process.
*Bonus Tip
Almost all carriers have special processes you must go through to unlock a phone for Deployed Military Personnel reasons.  View the features of UnlockBase today and learn more about the cell phone unlocking services that we provide.