Aug. 3
2022
Unlocking Your All New Samsung Galaxy A53!
Samsung

Although Samsung may be best known for its premium flagship models, the Galaxy A-series of mid-range phones has also proven to be a popular option for those on a tighter budget.
You may have found out that the Galaxy A53 5G's SIM card is locked to the carrier you purchased it from if you are the happy owner of one. Don't worry; we'll offer you a few alternatives if you're wanting to have it unlocked so you can use it with a different SIM or if you intend to go abroad and use a local SIM.
Why should I unlock my Samsung Galaxy A53?
You may use any SIM card from a network provider in your SAMSUNG Galaxy A53 unlocked after unlocking it. This includes entering an unlock code—a string of numbers—on your phone's keypad to get beyond any network restrictions and utilize other local and international networks.
How to determine whether or not your Samsung phone is network locked
If your Samsung smartphone is network locked, there are two methods to find out.
1. Insert a unique SIM card from a different carrier.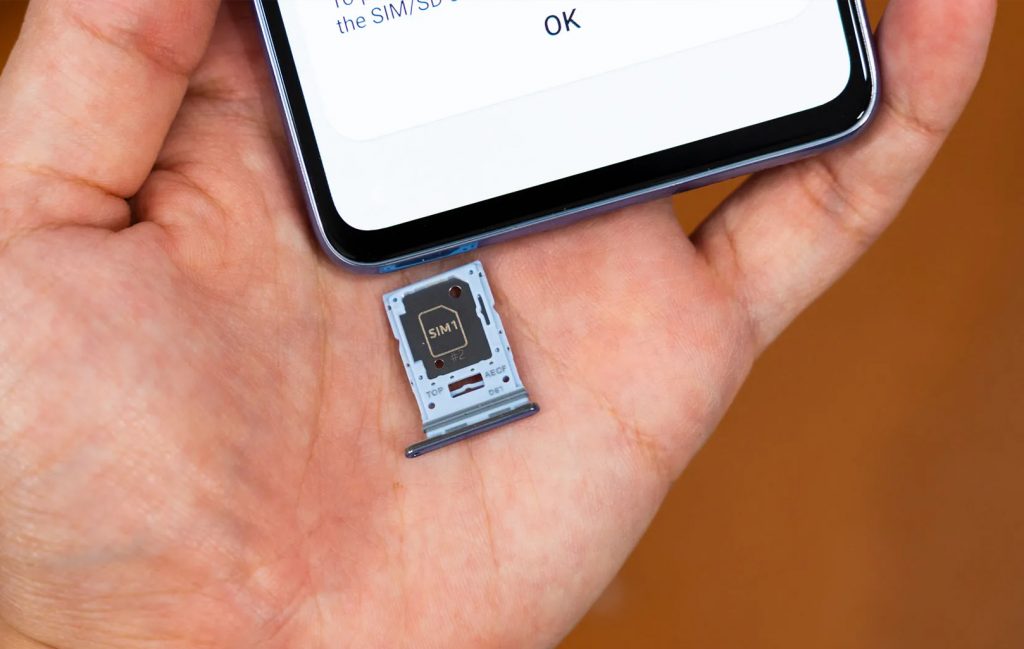 This is the simplest method to determine whether or not your Samsung smartphone is network locked. A different SIM card placed into your phone that displays one of the messages below is not at all unlocked since SIM cards are carrier-specific. If your Samsung phone displays the following messages, it is network locked:

SIM Network Unlock PIN, Network Locked, SIM Network Unlock PIN or
In rare circumstances, the status bar will display "Emergency calls only" to denote the same circumstance.
Try making a call after you've put a working SIM card in the phone to see what happens. If you encounter a problem, you may search Google to search for the meaning of the said error. Normally, your first call should be successful if the SIM card is functional and your phone has been correctly unlocked.
2. Using the phone dialer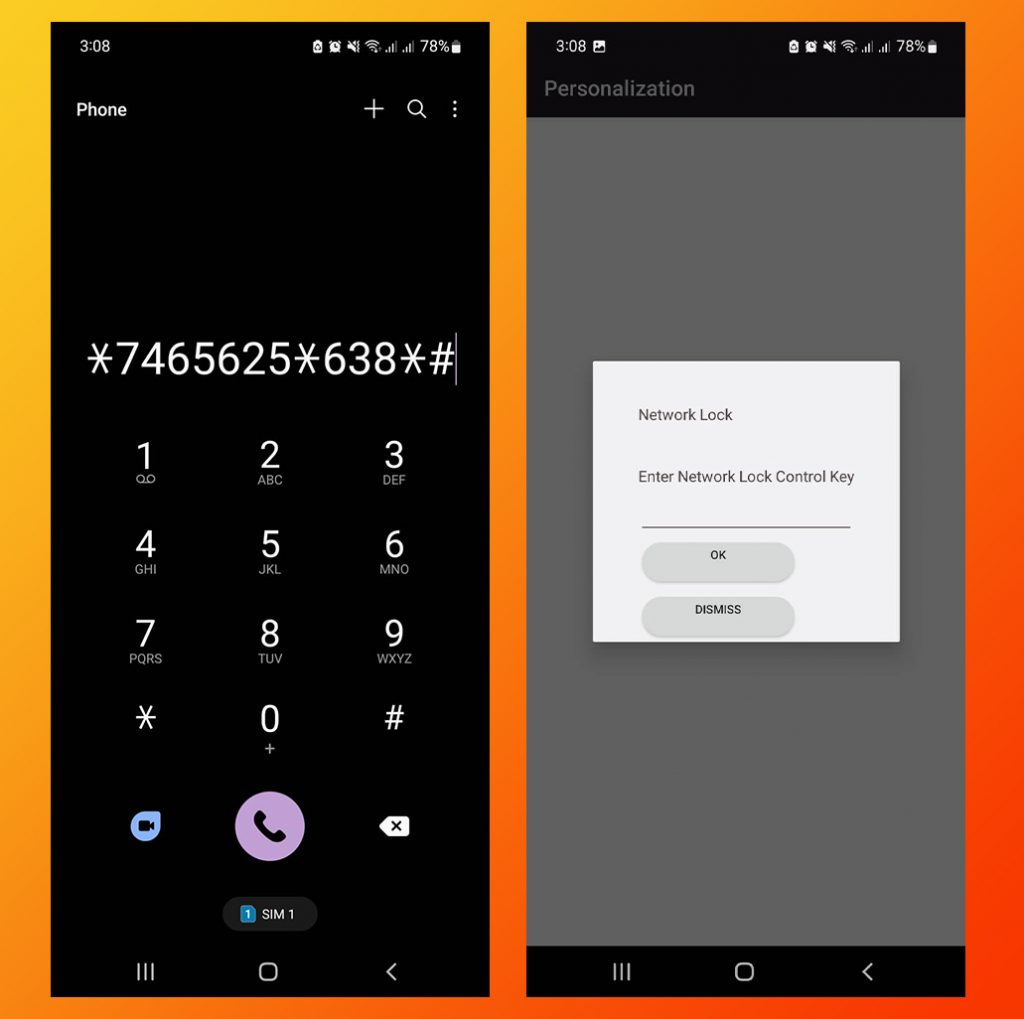 You may check whether a certain Samsung device is network locked by calling the following code: *#7465625# or #7465625*638*#
Network lock
Subset lock
SP lock
Your Samsung phone has to be network unlocked if all three things are shown as OFF.
Network lock = Your Samsung handset is network locked if ON.
Subset lock = Your Samsung smartphone has to be unlocked and needs a code from the original carrier if ON
SP lock = Your Samsung smartphone has to be unlocked and needs a code from the service provider if ON
When you enter the code *#7465625# or #7465625*638*#, if nothing occurs, you may infer that your phone's firmware does not support the code or that the service menu has been turned off.
Steps To Samsung A53 Unlocked
To bypass sim restrictions of your SAMSUNG Galaxy A53, please follow the procedures listed below: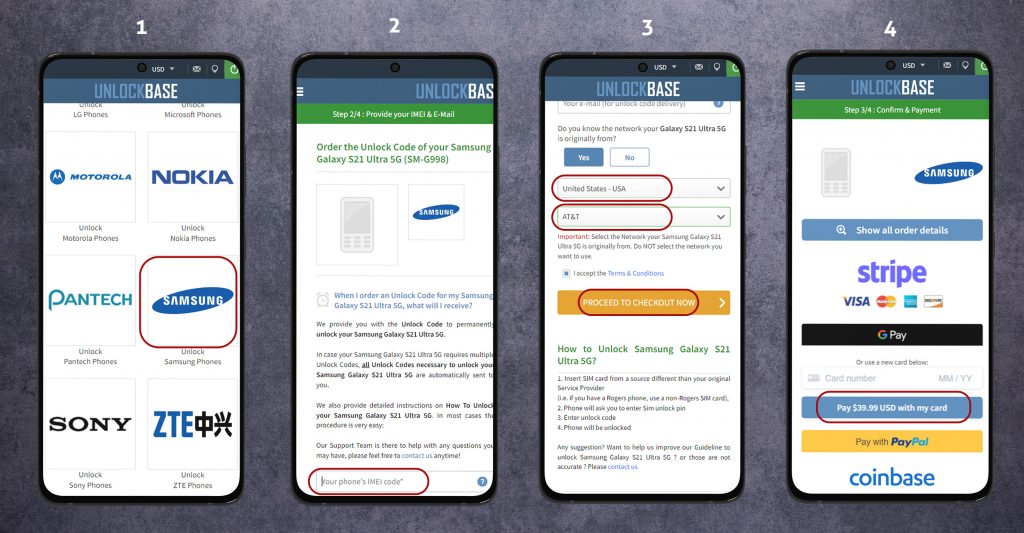 Go to: UnlockBase
Select the brand of your phone.
Type the IMEI of your phone.
Enter your email for confirmation.
Choose the country where the phone is locked to.
Choose your network/carrier.
Confirm your payment and wait for an email confirmation.
If you got the email, remove your SIM card.
Insert an unaccepted SIM card.
You should now see a box to enter the unlock code.
Enter the unlock code provided by UnlockBase.
The difference is that you now have greater flexibility to use the phone with other carriers since the SIM card has been unlocked. This is ideal for international travel as utilizing a SIM card from a local carrier in the destination nation is less expensive than paying for a roaming plan or roaming fees.
Conclusion
The quickest and most popular unlocking method for the Samsung Galaxy A53 needs no technical expertise; even a novice can complete the process. You must fill out several required information, like entering the IMEI and selecting the nation and network provider. Please share your thoughts and experiences with us in the comment section below!