How to Unlock S23 and S23 Ultra? Are you tired of your Samsung S23 or S23 Ultra being locked to a certain carrier? Do you want to be able to use your phone with any carrier? Carrier restrictions can be annoying, but luckily they are easy to get rid of. In this blog post, we'll show you how to get your Samsung S23 and S23 Ultra to work with a different carrier.
By the end of this guide, you'll be able to use your Samsung S23 or S23 Ultra with any carrier you want, giving you the freedom to choose the plan that best fits your needs. So let's get started!
How to Unlock S23: All you need to know before unlocking your Samsung Galaxy S23/S23 Ultra unlocked
How to Unlock S23 and S23 Ultra? Make sure your Samsung S23 or S23 Ultra is eligible for carrier unlocking before you begin the unlocking process. Contact your carrier and ask for an unlock code to accomplish this. Your carrier will provide you an unlock code if your smartphone qualifies.

Postpaid phones are phones that are obtained from a network provider with a two-year contract. If your device is under contract, you'll need to wait until the contract ends to unlock your phone. However, there is an exception to this rule if you are willing to pay an early termination fee to end your contract. But with UnlockBase, you may be able to unlock your devices as early as you get your Samsung Galaxy S23 or S23 Ultra.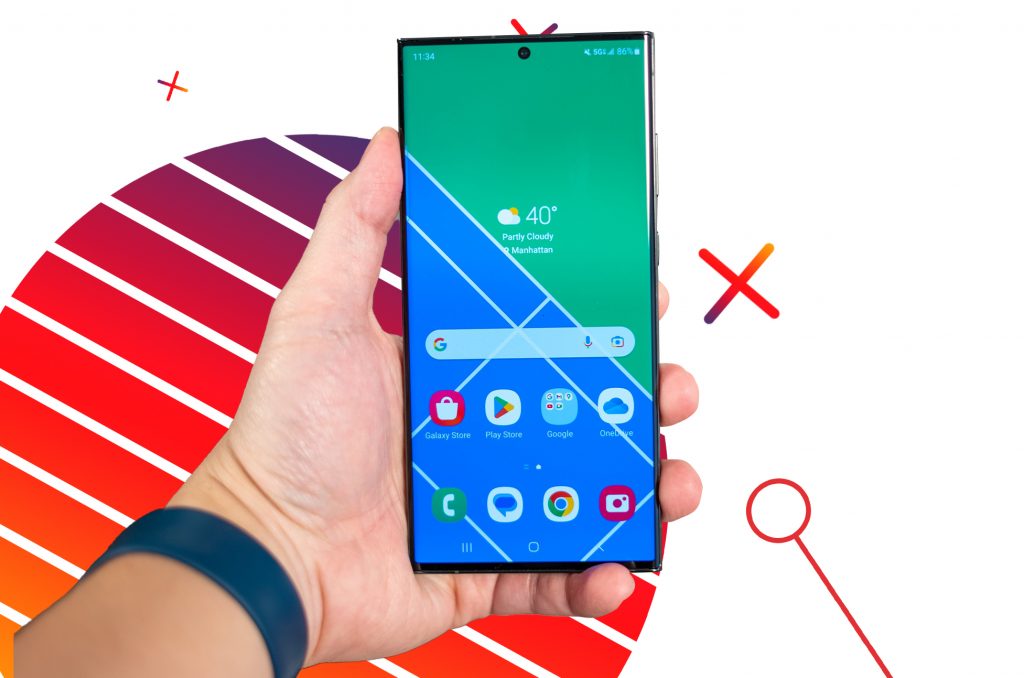 Insert a new SIM card from a different carrier after making sure your device can be unlocked for use with another carrier. You cannot use a SIM card from another carrier if your Samsung S23 or S23 Ultra is carrier-locked. If the new SIM card works, your handset is unlocked and you are not need to go through the carrier unlocking procedure below
How to Unlock S23: Backup your device before Unlocking
How to Unlock S23 and S23 Ultra? It's optional to back up the data on your Samsung S23 or S23 Ultra before moving further with carrier unlocking. This will guarantee that you don't lose any important data while carrier unlocking is being done. By connecting your device to a computer and moving your information to a secure location, you can backup your data.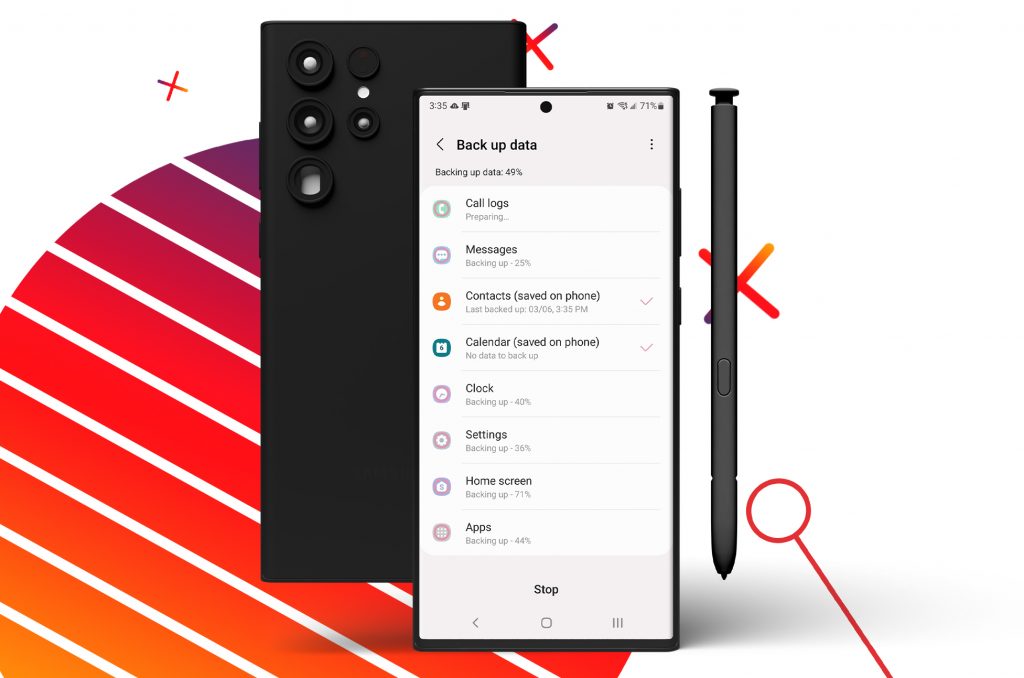 How to Unlock S23: Unlocking Your Samsung Galaxy S23 and S23 Ultra
How to Unlock S23 and S23 Ultra? Utilizing an unlock code for a Samsung Galaxy S23 or S23 Ultra locked phone is easier than you would imagine. It does not need any equipment or knowledge. Please take the following steps:
Choose the manufacturer of your mobile device.
Enter the IMEI number for your phone
Enter your email address
You will be allowed to choose the country where the phone is locked.
Select the network or provider to which the phone is locked.
Check to see whether your payment went through, then wait for an email with a confirmation.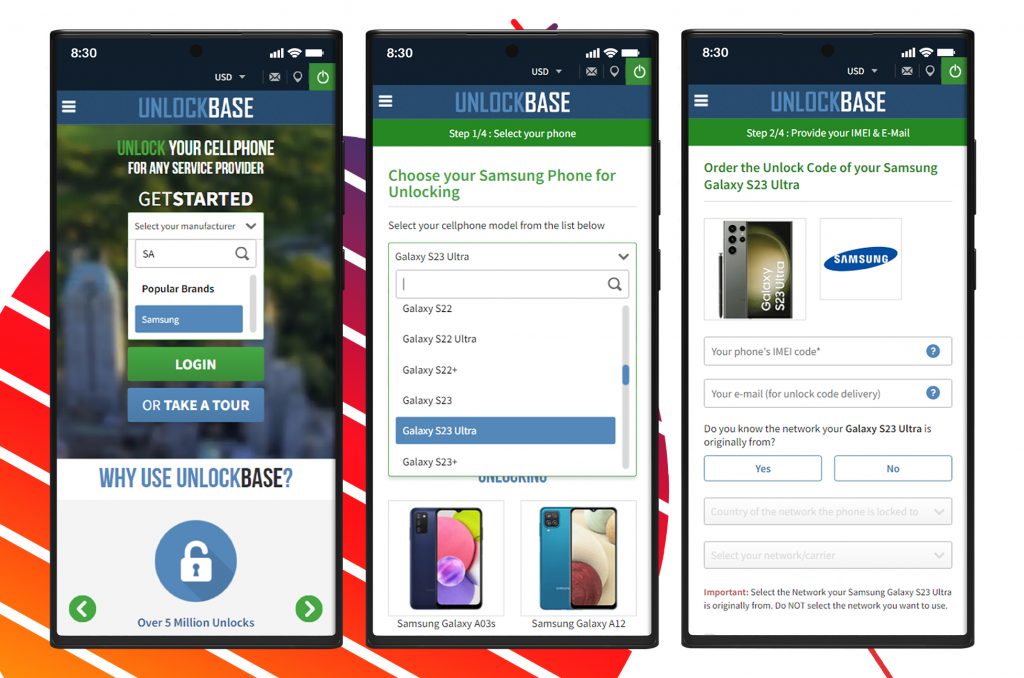 Please perform the following procedures:
Remove the original SIM card that comes with your phone
Insert whatever SIM card you want.
A box with an entry field on the screen should instantly appear so you may input the unlock code.
Enter the unlock code that UnlockBase provided for you.
Or, you can use the link below to access a comprehensive video tutorial showing you how to unlock your phone in no time. Relax! Unlocking a Samsung Galaxy S21 Ultra is the same as unlocking a Samsung S23 Ultra!

Conclusion
How to Unlock S23 and S23 Ultra? Your Samsung S23 or S23 Ultra may be carrier unlocked easily and quickly by following a few easy steps. You can remove carrier restrictions from your device and use any carrier by following the instructions in this blog post. Please keep in mind to backup your data prior to carrier unlocking to prevent losing any important info. If you have any questions, let us know in the comment section below!
All products, and company names, logos, and service marks (collectively the "Trademarks") displayed are registered® and/or unregistered trademarks™ of their respective owners. The authors of this web site are not sponsored by or affiliated with any of the third-party trade mark or third-party registered trade mark owners, and make no representations about them, their owners, their products or services.