Sep. 23
2021
Sim Not Provisioned MM2 Error: 5 Ways To Fix
UnlockBase

The sim card is the chip that came with the phone and it not only saves data from texts or calls you received or made, it helps your phone connect to your carrier's network. Sim not provisioned MM2 error is common among android phones.
But don't worry, this error is not difficult to fix. As long as you know what the reason for the error is, you'll be able to fix it. And in this article, we'll show you quick and easy troubleshooting tests that you can do to fix sim not provisioned mm2 or sim not provisioned error.
What does sim not provisioned mm2 mean?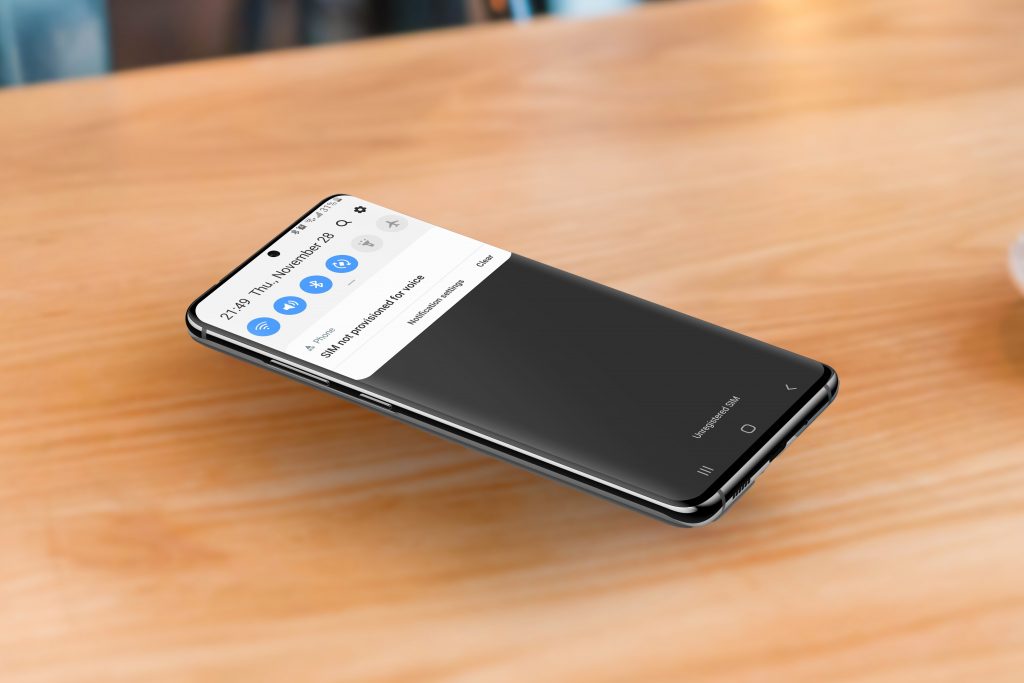 If the SIM card is not properly inserted, if it was damaged, or if it was not activated on your network, you will not be able to make or receive calls or texts, and you will see errors on your phone such as 'sim not provisioned', 'phone not allowed for voice', or 'sim not provisioned mm2'.

Other reasons for the sim not provisioned error to pop up are:
You are no longer in your carrier's coverage area and not activated for roaming.
If you are indeed "roaming" or outside your carrier's coverage area, you have to insert a SIM card from other carriers that are servicing the area you're in.
On the other hand, for this to work, you must ensure that your phone is not locked to your carrier. Otherwise, using another carrier's sim card will not work.
Removing the carrier lock on your phone is an easy and straightforward process and if your carrier won't or can't do it for you, you can do it safely with UnlockBase. Go here: https://www.unlockbase.com/unlock-phone/
You are using a new sim card that was not activated together with your device.
If you have a new SIM card, it might take 24-48 hours before it's fully activated by the carrier.
How to fix SIM not provisioned error: 5 Ways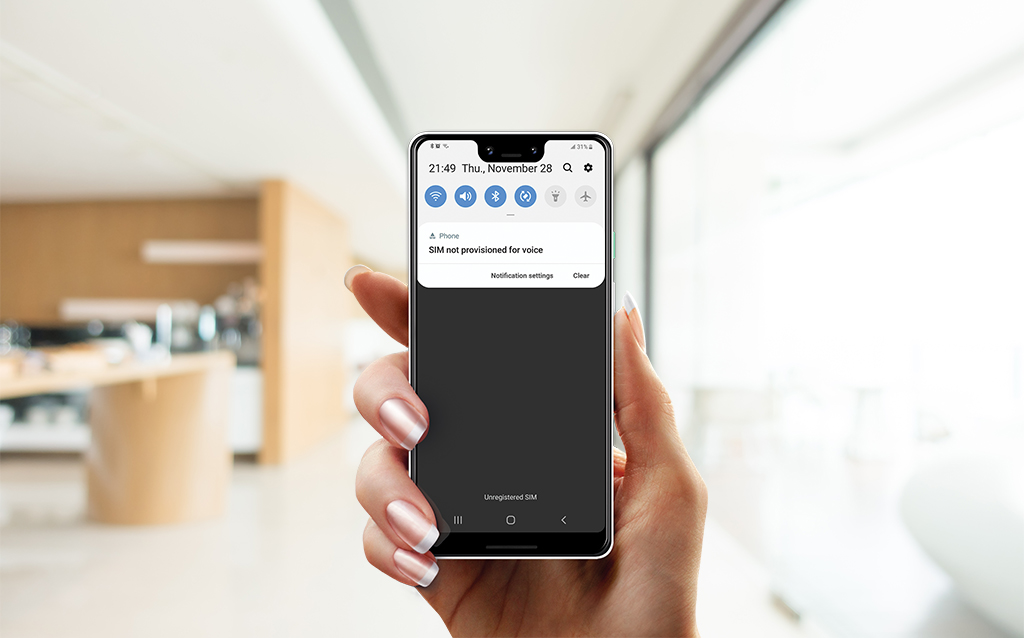 What do you do when you see the sim not provisioned for voice error pop up?
Identifying the reason why this error appears in the first place is the first step to fixing it. Let's start with the simplest, most obvious reason and that is the appearance of the sim card.
Check SIM card for possible damages.
Take the sim card out. Are there dents, damage, or possible scratches?

Are you properly inserting the sim card to the sim slot?

Is it the right sim card size?

Is there dirt in the sim card or the sim card slot?
You have to make sure the sim card and the sim card slot have no damage or dirt in them before you start using your phone. If this is the case, then you'll have to replace the SIM card with one from your carrier.
If you are using postpaid or you want to use the same phone number on your new SIM card, you have to activate the new sim card together with your device. They will ask you to provide the SIM card's ICCID and your phone's IMEI, both are the serial numbers assigned to them.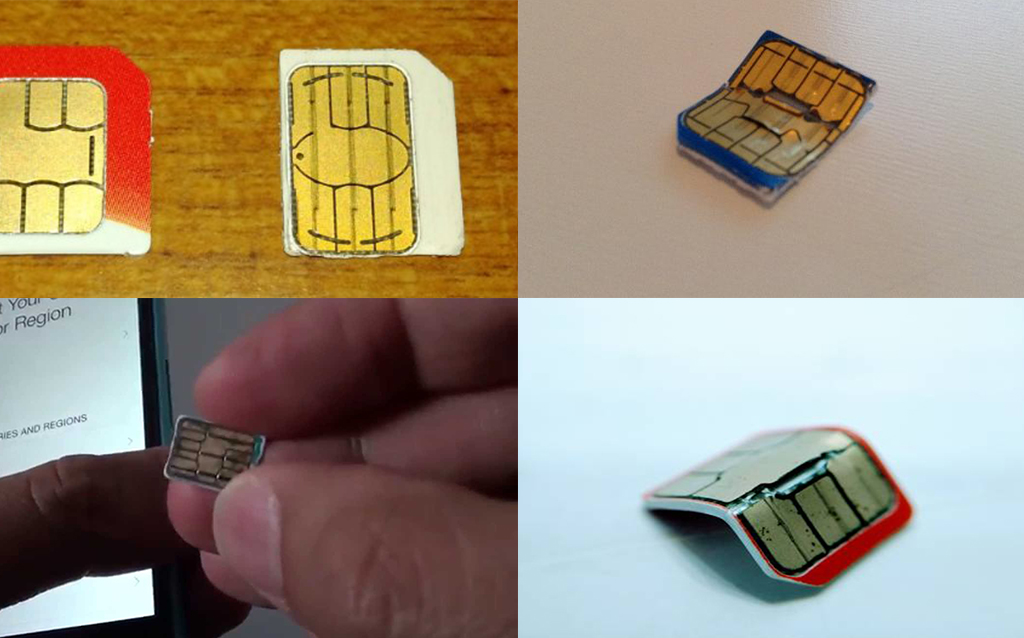 If you have an older phone model, the sim card might be located at the back, below the battery. You have to remove the battery to access the sim card slot. Newer phones have a sim card slot on the side.
Re-insert and restart your phone.
If the SIM card and the sim card slot (caddy) is not showing any physical signs of damage or dirt, try refreshing your phone's system with a restart.
Sometimes, a simple restart can fix SIM card not provisioned error.
This error could have happened because the phone took longer than usual to connect with your sim card or just hiccups in its system that's not too big to be worried about.
Enable Airplane Mode
If restarting your device is not fixing it, you may try putting your phone on Airplane mode. Airplane mode disconnects your phone from any network. Tap Airplane mode again to enable your phone to reconnect.
If you still see Sim not provisioned mm2 or sim not provisioned for voice error on the phone, your SIM card might not be activated.
Try the SIM card on another phone.
This is an option if you are not sure whether it's the SIM card or the sim card slot that's malfunctioning. If you have a spare phone that's working, you can try inserting the SIM card you have on that phone.
But if it is detected by the other device, then it means the SIM card itself is functioning. If it's not detected and it's a new sim card or there's no damage on the outside, then it's likely that the SIM card is not activated by your carrier.
NOTE: If you are inserting the sim card on a postpaid phone that uses a different carrier, your sim card will not work and you will see an error that would say 'SIM not valid' or 'SIM not supported".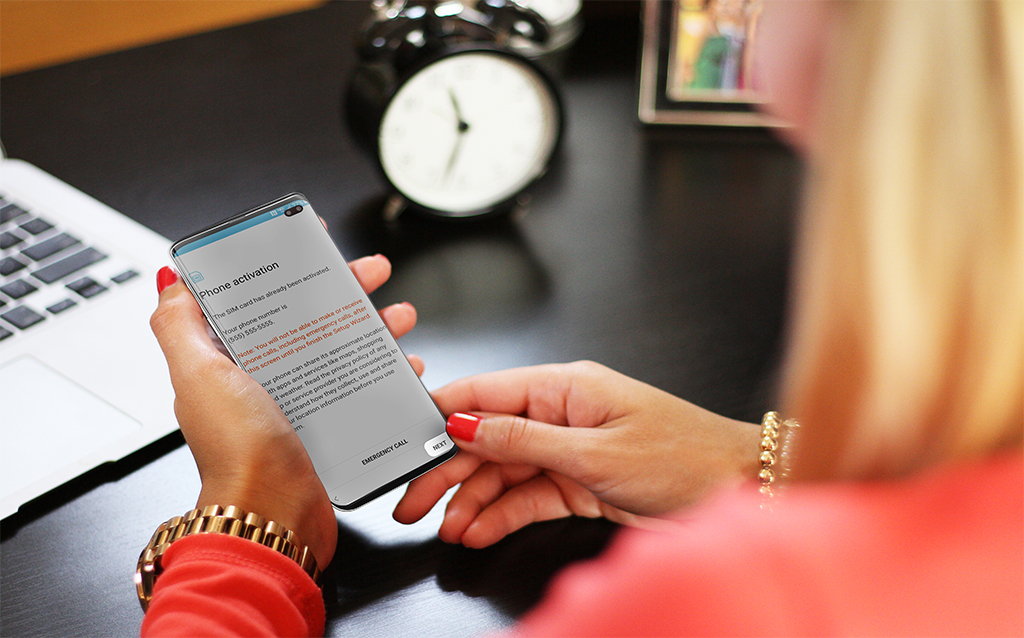 Activate your SIM card by contacting your carrier.
Is your SIM card new? Are you using an old SIM card on a new phone?
As we mentioned earlier in this article, it takes 24-48 hours to activate a new SIM card. If this is the case for you, all you need to do is wait for the time allotted for the SIM or phone to be activated.
If you are using an old SIM card on a new phone, you have to inform your carrier that you wish to use the old SIM so they can 'register' and have it activated together with the new phone.
Usually, new phones come with a new SIM card as well and that comes pre-registered with the phone. Also, you have to make sure your phone is compatible with your old SIM card.
Conclusion: Troubleshoot SIM not provisioned MM2 in under 5 minutes

We hope the steps above helped you fix SIM not provisioned MM2 error. They will help know in under 5 minutes what the problem is and how to fix it.
Did we miss anything here? Have you had this error before? How did you fix it? Let us know in the comments!