It's not easy to find a smartphone that combines both power and good looks. The Oppo A77s is one such device that attempts to bridge the gap between the two.
OPPO's newest midrange phone, the Oppo A77s, aims to deliver a robust experience in a sleek package.
Now let's have a look at the top five reasons why the Oppo A77s is such a high-powered and fashionable smartphone. Okay, so let's get started.
1. Stylish appearance of Oppo A77s
The OPPO A77s's sleek and understated appearance is a major selling point. You can choose between Sunset Orange and Starry Black. Sunset Orange is the first to combine fiberglass and leather in its construction. The luxury look and feel is complemented by the item's brilliant hue. But the Starry Black holds up well against scratches and wear. The matte finish on the rear prevents dirt and fingerprints from sticking to it.
The black OPPO A77s has the trademark OPPO Glow, which makes the phone look like the starry night sky. It shimmers when it catches and refracts the light. The OPPO A77s is a more up-to-date option because to its flat metallic edges and stylish lens design. It weighs just 187g and measures just 7.99mm thick, making it incredibly light and easy to carry around. The IP54 classification indicates that it is resistant to dust and water, adding to its durability.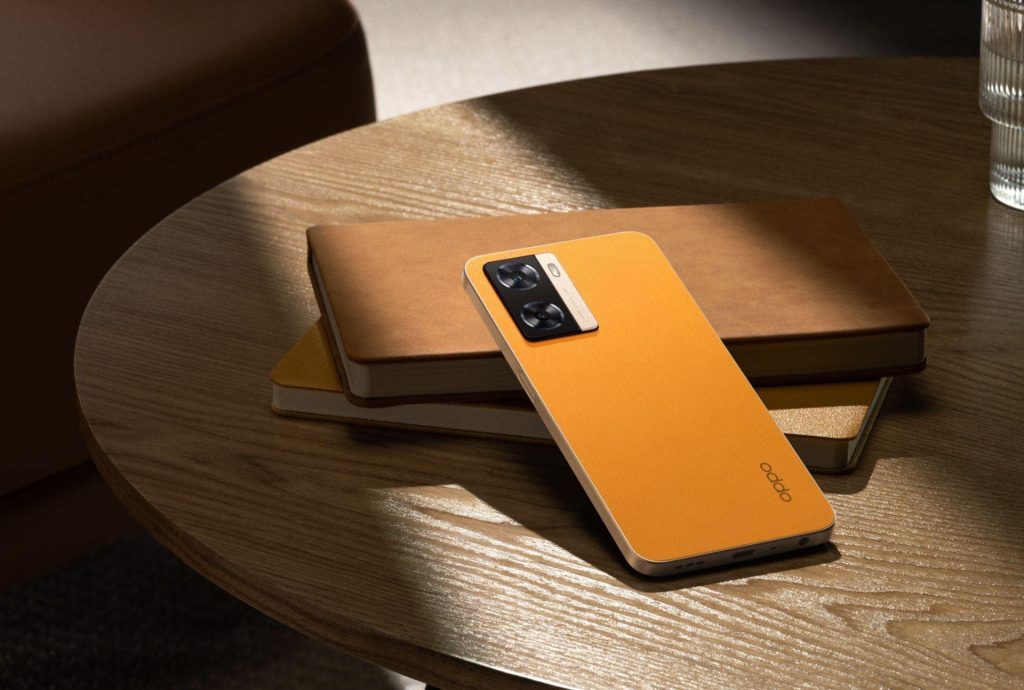 2. Good performance
The OPPO A77s has an octa-core Qualcomm Snapdragon 680 engine, an Adreno 610 graphics processing unit for games, 8GB of RAM, and 128GB of internal storage for all of your media files, apps, and documents. Storage on the OPPO A77s can be upgraded to a whopping 1TB with the use of a microSD card.
Fast App Switching is also included, thus increasing the device's RAM by up to 8GB. You'd be able to run more programs simultaneously with a total of 16GB of RAM. Tested on the widely-used AnTuTu benchmark, the OPPO A77s performed admirably with a score of 282,596.
It's also solid for casual uses like checking email, using social media, snapping photos, recording videos, or playing music. The OPPO A77s can play games like Call of Duty Mobile with no hiccups on medium to high graphics settings.
3. Display and Sound
A decent screen shows off all of its capabilities. The OPPO A77s's 6.56-inch IPS panel with an HD+ pixel resolution is the third reason why this is a sleek and potent handset. The quick refresh rate of 90 Hz improves the visual fluidity of the user interface and compatible games. The display has an eye protection mode and a color gamut of 100% DCI-P3 to ensure the safety of the user's eyes during prolonged use. Additionally, streaming services support HD-definition video.
The OPPO A77s boasts two high-quality stereo speakers that project sound loudly and clearly. There is sufficient volume, decent stereo separation, and high-quality sound. The OPPO A77s clearly excels in both visual and aural aspects.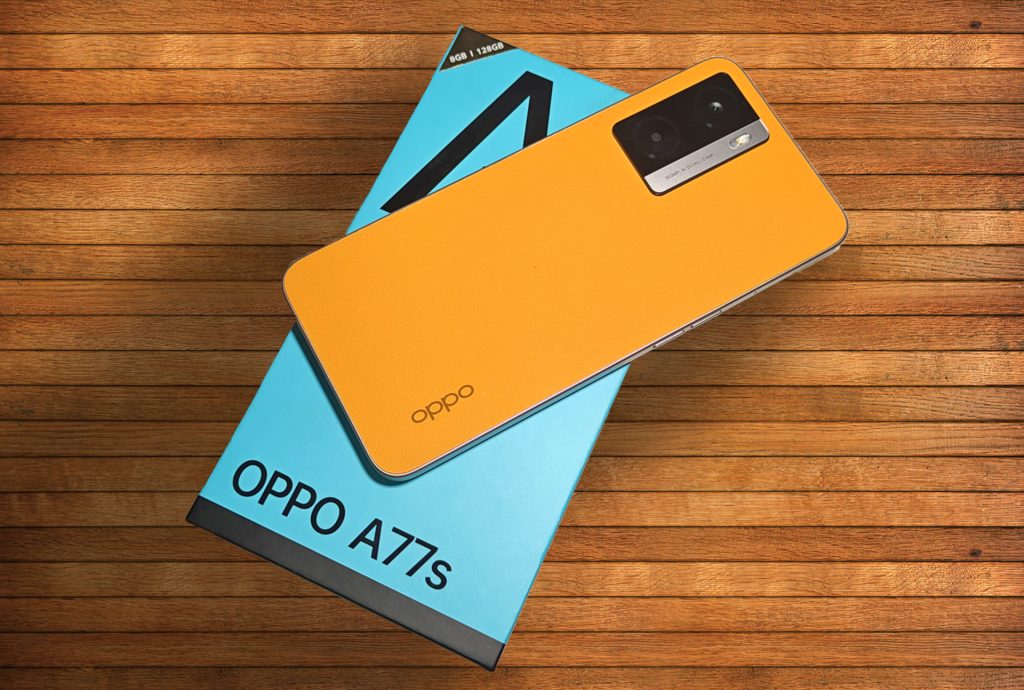 4. Batteries and rapid charging
No amount of performance matters if the device dies mid-task due to a lack of power. The OPPO A77s's battery, thankfully, is quite sizable at 5,000mAh. They claim that customers can watch YouTube videos continuously for up to 18 hours, which is a remarkable feat of endurance.
The 33W SUPERVOOC charging technology is a highlight, allowing for a complete charge in around an hour. A simple 10-minute charge will provide you with three hours of video streaming time. Moreover, there are five distinct layers of defense built in. Even after being charged and drained 800 times or more, the battery will remain in good shape thanks to night charging prevention and battery safety protection.
5. Good Cameras
And last but not least, the OPPO A77s cameras are a plus. The OPPO A77s continues OPPO's tradition of excellent smartphone photography. The main camera is a sharp 50-megapixel, and it's paired with a 2-megapixel depth sensor in a dual-camera system on the rear. There's a front-facing 8-megapixel shooter for all your selfie needs. Extra HD mode on the main camera, which enables 108-megapixel still shots, produces excellent results. If you're viewing an image online, the default view has nice colors and contrast. Capturing images in low light is also a strength.
The depth sensor, the second camera, lets you shoot pictures with blurred backgrounds similar to those you'd get with a DSLR and with varying degrees of bokeh for even more creative control. Conversely, the front 8-megapixel camera captures sharp photographs with natural-looking skin tones. It also offers a portrait mode that achieves decent bokeh effects in the background without the use of a dedicated depth sensor, and it has useful features like Photo Face HDR.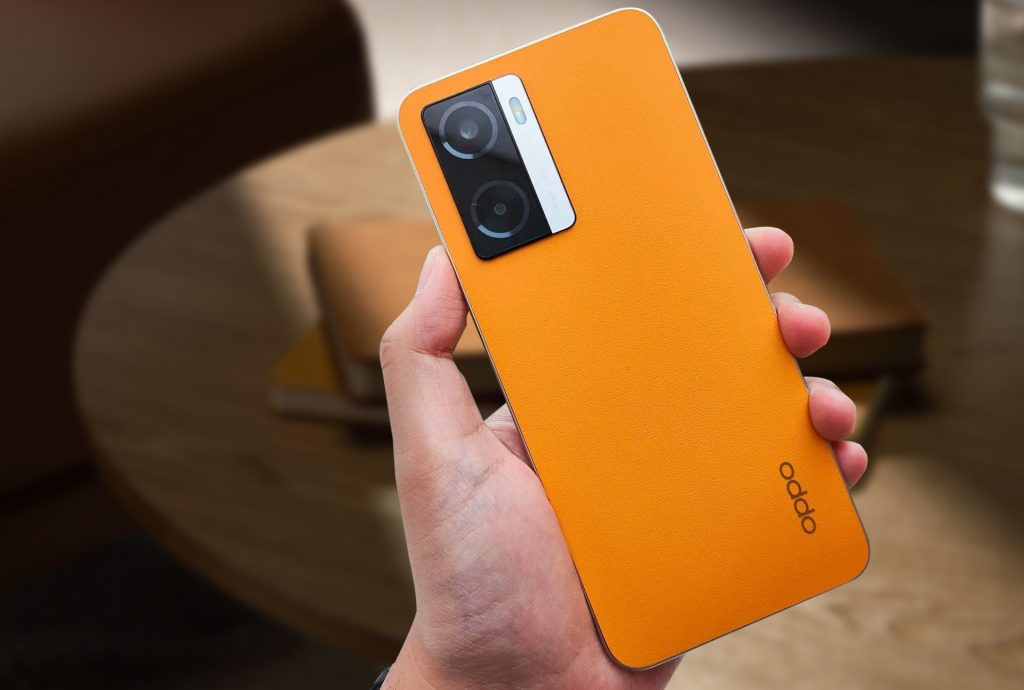 Got the phone locked? Unlock it now!
If you own an Oppo A77s, you may be curious about how to unlock it so that it may be used with any carrier or plan. Unlocking your phone allows you to transfer carriers, utilize a local SIM card while traveling, or just obtain a lower monthly plan rate.
simply click this link and follow the steps provided: https://www.unlockbase.com/unlock-phone/oppo/a77s/
Conclusion
If you are interested in purchasing an Oppo A77s, the starting price is $230 in the United States. This pricing may differ depending on your region and any applicable promos or discounts.

The Oppo A77s is available at official Oppo brand stores, partner dealers, and the Oppo Flagship Store online. These are all reliable places to buy the Oppo A77s, and they should all sell authentic, high-quality items. If you have any questions, please leave a comment below.
All products, and company names, logos, and service marks (collectively the "Trademarks") displayed are registered® and/or unregistered trademarks™ of their respective owners. The authors of this web site are not sponsored by or affiliated with any of the third-party trade mark or third-party registered trade mark owners, and make no representations about them, their owners, their products or services.