Dec. 7
2017
The Best Gadgets To Gift Yourselves With This Christmas of 2017 (with Price)
UnlockBase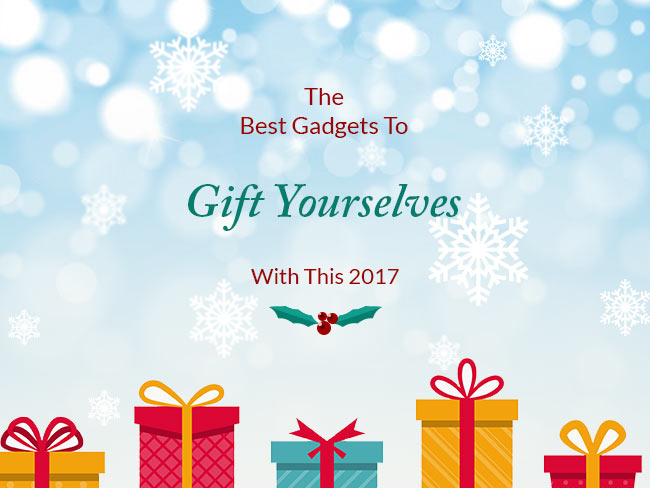 Guess, you're done shopping for everyone else but for yourself, so you're out here looking for the perfect phone or gadget you can gift yourself this Christmas. And dang, we know it's not an easy task. 2017 has so much to offer so, don't give up, because we're giving you this little list to help you finally make up your mind about your own gift.
Here's Unlockbase' list of the 10 best gadgets to gift yourselves with this Christmas of 2017.
1. Budget/ Mid Range Phone: HTC U11 Life ($350)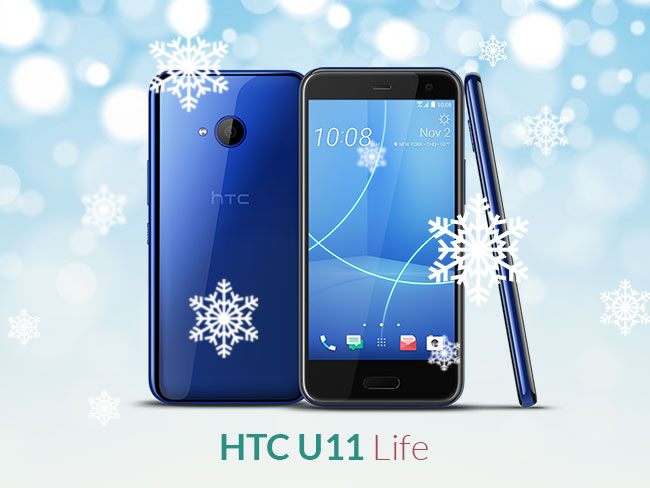 If you have made yourself the least priority for gift giving and only have a meager amount to buy yourself something, well, don't feel sorry anymore. The HTC U11 Life is similar to its predecessor HTC U11, a flagship device, which is also happens to be twice the price.
With $350, you get 64GB of internal memory capacity, plus 4GB of RAM. That's more than decent for the price, and that's not the only thing it boasts of. U11 Life has a pretty good camera for a mid range phone, because you get a pretty 16mp camera you can shoot in 4k quality.
We're not claiming it has the best camera, but on par with other mid range phones, this one surely stands out. It has a large battery at 2600 mAh. It's also solid, maybe a little lighter than most flagship phones, but it has a glossy glass cover that looks so classic.
2. Gaming Console: Xbox One X ($499)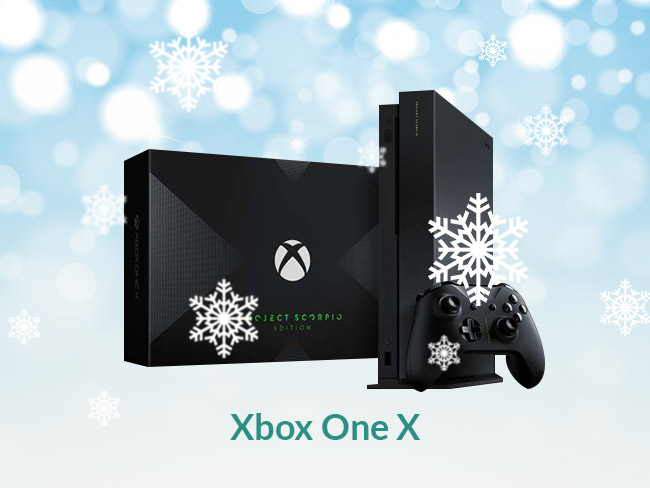 2017 is probably the best year to launch a flagship with an "X", and we're not only taking iPhone X, because after its release another game changer came in the world of gaming, and that's no other than Xbox One X.
The price starts at $499, but it sure is worth the price according to the consensus of tech geeks. It's noticeably a little pricey compared to its close competitor PS4, but it's definitely worth the price. You already know how Microsoft advertised this, yet it's unbelievable delivers as promised.
It has the fastest CPU and GPU, if you're a gamer you know what I mean. You can expect this one to have the best graphics card configuration, power management, and ergonomic design. Yes baby, that's 4k gaming at 60fps.
3. Smartphone Camera System: LG V30 ($800)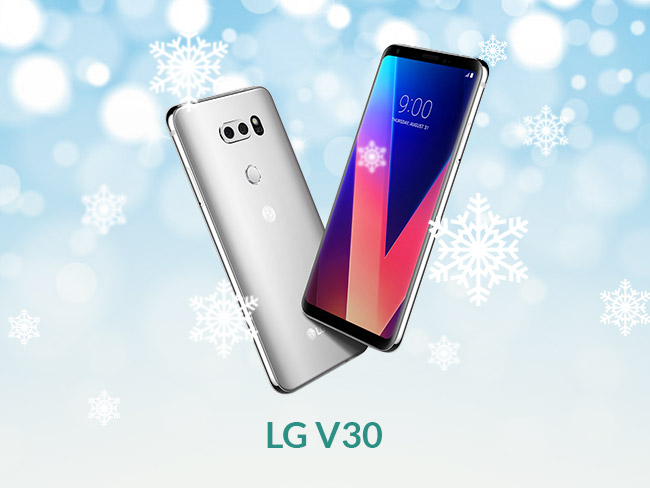 Now, before you cross your arms iPhonegeeks, you might want to check our article for LG V30  iPhone X vs Samsung Note 8 vs LG V30. I can tell you're raising your eyebrows right now, but let's get to the narrative. You can compare mobile phone prices and be amazed at how much features you're actually getting with an LG V30.
Compared to other flagship devices, LG V30 comes at a rather bargain price $800. It has the edge-to-edge screen which is so 2017, and it has the best hardware protection compared to other expensive flagships. It also has by far the best audio quality, perfect for every audiophile, which is admittedly a small niche market.
In addition to that, it has an awesome 4GB RAM and 64GB onboard storage, perfect for any gamer or multi-tasking digital nomad. It's camera features lets you have preset filter for all your videos and images. You can edit images and videos, of up to 50 different series.
It also has a dual rear 16MP camera with f/1.6 that lets you switch to wide angle shots smoothly. The battery life on the LG V30 also lasts you a day under normal to moderate usage, so you wouldn't have to worry about losing power in the middle of the day.
4. Most Versatile Laptop: Lenovo Yoga Book ($270- $300)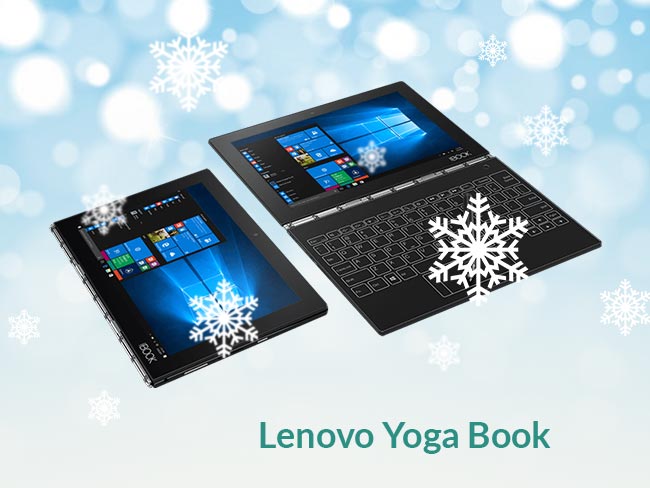 Lenovo Yoga laptops are known for their being both a laptop and a tablet at the same time. You can open the laptop flat of up to 360 degrees that the screen and the keyboard can touch each other's back.
Okay, aside from its versatility, Lenovo created two different versions of the newly released Lenovo Yoga Book; one is running Windows and the other is running Android. Ain't that cool? If you are torn between getting a notebook or a tablet, well not anymore.
The Lenovo Yoga Book surprisingly doesn't cost you a fortune, the price ranges between $270- $300 without sacrificing any vital feature or hardware. If you are the type who likes to collect the "firsts" of every gadget innovation, then you're going to dig this.
The Lenovo Yoga Book is thin and light, weighing only 1.5 lbs (680g). That's totally insane! It doesn't stop there, this notebook/tablet's screen can be used as a Wacom digitizer and it has an entirely digital capacitive keyboard. That's right, there are no physical buttons, but it types accurately.
With a simple press of the pen button on your digital keyboard, you can now switch from typing to drawing. The Create Pad, as Lenovo calls it, uses EMR, and that means your pen/stylus has nothing inside it to operate. You can draw or scribble on a paper and it will digitalize it for later use or edits. The build is magnesium alloy and it looks and feels so premium you wouldn't feel like you'd been bringing something like a scribbling pad.
With all these features, it's no doubt that the Lenovo Yoga Book is the most interesting notebook and tablet that's ever happened to us.
5. Smart Watch: Samsung Gear Sport ($300)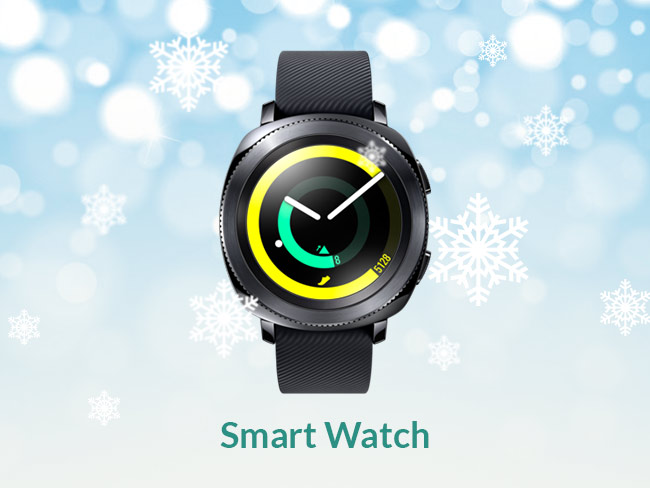 If you are the sporty and health conscious type who wants to track everything down to the last calorie, then this must be the watch that you are looking for. Samsung Gear Sport is the only smartwatch that lets you track your calorie count and even help you burn them down!
It does pretty much every single smartwatch could do minus the hefty price because this smartwatch is priced only at $300, that means you don't need to break the bank just to have all the convenience you need for "just" a smartwatch.
It has 4GB storage running on 708 mb RAM, 300 mAh battery that can last you more than a day even with the always on display activated. As expected of a sport gear, it has a water resistant rating of 5ATM or 50 meters. If you are fond of water sports like swimming, you can readily sync Speedo On, the brands swim tracking app.
Navigation is also a breeze because its settings and notifications dock is easily accessible with a mere swipe. You can receive and reply to text messages when your phone is connected via bluetooth. It is also NFC enabled and you can pay your groceries using your smartwatch using any Samsung Pay compatible NFC reader.
6. Television: Sony XBR-X900E ($1498)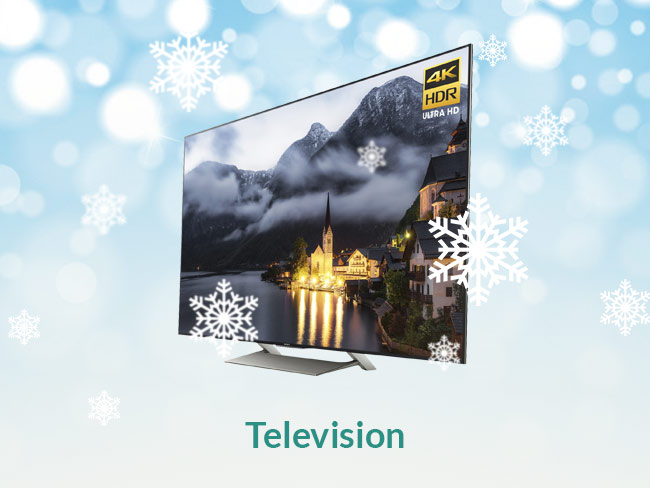 If you are looking for a TV that has 4K quality and awesome features, then you're up for one of the best TV's of the Year, Sony XBR-X900E. This mid-range, Android TV is just half the price of high-end TV's, starting at $1498, but it is definitely not half the quality and features. With its sleek, minimal and modern style and almost endless screen, you'd definitely conclude this TV is a bargain for a Sony.
It has two different sizes, 49"classes and 65" classes. Chromecast is also built in so you can cast from any Android, iOS and laptop. You can keep Youtube or Netflix easily on your beautiful Bravia screen.
It has a premium build and the picture is on par with OLED TV's like LG, which is twice the price. It also comes with helpful apps and programs like Google Assistant that you can activate through its Remote Control, Google Home or an Amazon Alexa Speaker.
It also so classic on its center pedestal, thin and shiny enough to make it almost feel like it's floating in the air.
This Sony TV is also a great companion to your gaming devices. Overall, it's the best TV for the price.
7. IOT Innovation: Logitech Harmony Hub Elite ($263)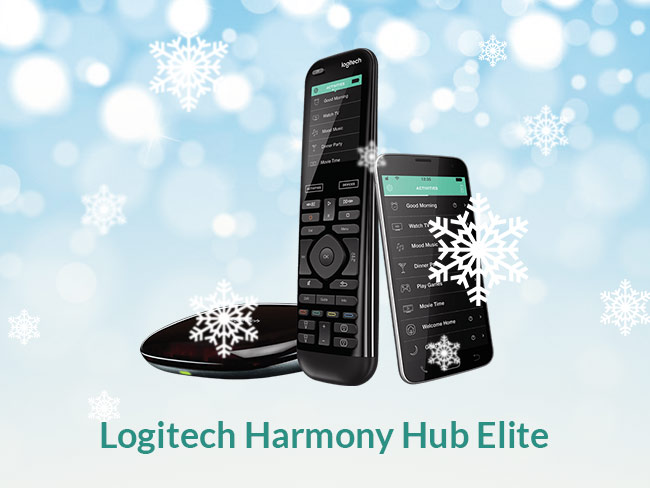 We're already in the age of the "Internet of things", and we're living a life full of convenience because of immense connectivity. If you have a smart home or are planning to have one, then you must have been wishing for that one device who can control everything for you. Well, the tech heavens heard your prayers and created Logitech Harmony Hub Elite.
This 3-in-1 Harmony Hub can control everything inside your home, like your TV, AC, Refrigerator, Gaming Consoles, Lights, etc. All this perks for just $263 and we're pretty confident you can control all of your devices using this because it currently supports over 270,00 devices. There's no way you can have more than that, I believe.
You will never have to hate yourself for being forgetful ever again! Remote controls are definitely one of the hardest thing to find, next to your car keys of course, but thanks to Logitech because you will have one single remote control for all your devices, gadgets, and appliances.
It comes with a free mobile app so you can also make your smartphone as the remote. You will never find yourself an excuse why you can't turn off your devices because you're too tired to get turn off your TV from the other room.
8. Sound/ Headphones ($100)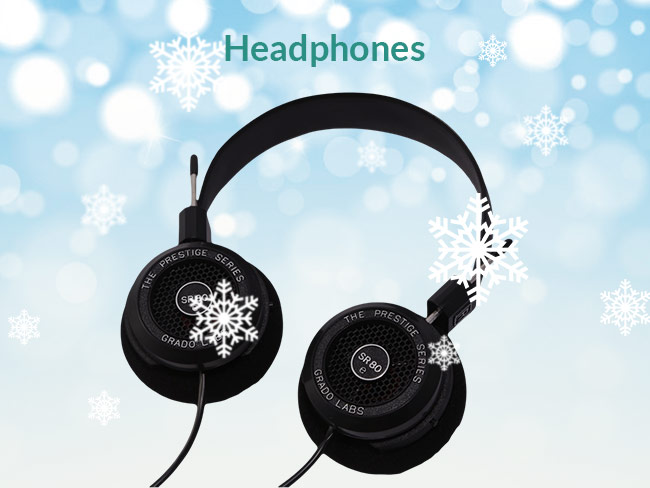 If you are the audiophile or an audiophile wannabe, you probably have a collection of headsets you keep in your chamber. If you are planning to add another baby for a mere $100, the Grado SR80e open-back headphone is definitely going to give the best bang for the buck.
Grado Labs is a family-owned business who takes pride in creating their devices right inside the borders and not taking cheaper mass production options from China, really, the best foot forward.
Speaking of the best foot forward, it really is quite affordable for a Hi-Fi device, and it has this 80's retro look that is going to stand out from the massive modern, minimal, and futuristic design of other headphone brands.
Of course, this is going to be an upgrade to its predecessors but sound quality-wise, you couldn't quite expect any difference at all from its brothers from the same lab. It is comfortable and it has fully rotating earcups. Quite surprisingly, it has foam pads, but it's easily torn, so you might find yourself replacing it in just a matter of months.
It's best to use this headphones in an area where there is lesser noise so you can really enjoy the music. It doesn't isolate noise effectively, more likely because it is an open-back headphone, sound leakage is also not efficient, so you can best enjoy this on a quieter environment.
9. Fitness Trackers ($50)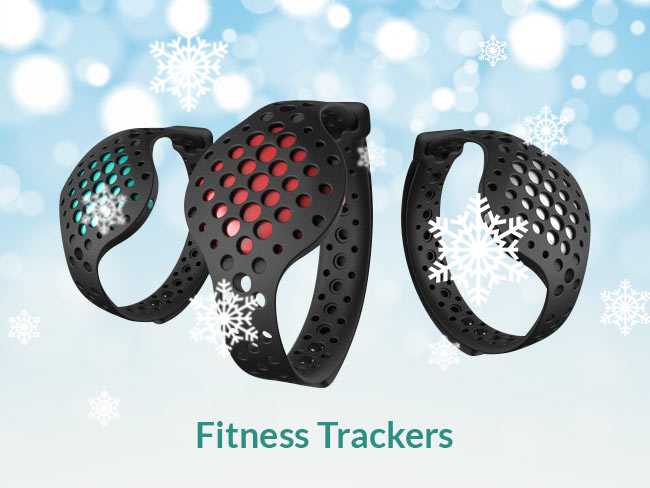 If you are the fitbit type but you don't want to learn a complicated gadgets like smartwatches, Moov Now is definitely the best fitness tracker that you want to get your hands on. It's very affordable, at $50, which should suffice the reason why it doesn't have a screen, it doesn't have a heart rate tracker, but for the things it lacked, it made up for its battery life.
It's battery can last of up to 6 months, and it offers pretty much everything you want to have for a daily fitness tracker. You can easily connect your iOS or Android to your device, simply strap it in your wrist and you're good to go.
Everyone's definitely loving Moov Now, bet you'd love it too.
10. Virtual Reality: Google Daydream View ($99)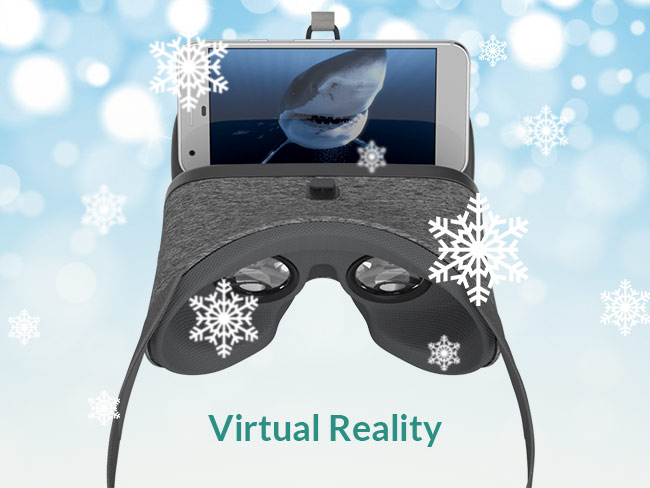 Google has added a new line to its smart gadgets and that's the reason why Google Daydream View has been hotly anticipated by both Google and Virtual Reality fans. It works great with Google Pixel and other Android devices. It's affordable at $99 and from experience, it's definitely worth the price when compared to other VR headsets.
Daydream has a lot of great apps available and it has exclusive access to Youtube VR which makes it all the more exciting. It has a fabric design with vibrant colors and it comes with a remote control.
The remote control is a crazy, genius initiative from Google because it can be used for game navigation and gameplay wand. It's lightweight, and material design makes it a must on your gadget wishlist for 2017, and you can enjoy amazing VR experiences without having to break the bank.
There you go friends. The Holiday season is just around the corner, and while we love to give gifts to other people, it's not bad to splurge on to something for yourself, too. Mobile gadgets are essential daily drivers so get yourself some and enjoy the new year coming up ahead!