Dec. 10
2022
Having Trouble? Here's What to Do When Your Android Device Says No Service
Tips, Unlock Phone

If you're about to make a call, send a text message, or browse the web on your phone when the "no service" message appears, don't worry; this problem can usually be remedied by simply restarting your device, moving to a different area, charging the battery, or briefly activating and deactivating airplane mode.

We have described some typical "no service" concerns, along with simple solutions. Try out a couple of the suggestions and see if it helps.
What does it mean when your phone says no service?
There is no one specific reason why an Android phone can indicate that it has no service, you will need to diagnose the issue and begin by attempting the options that are the simplest and most likely to work.
Ways to Fix Your Phone When It Has No Service
1. Restart your phone
There is a good chance that the problem with your Android phone's lack of service is the result of a simple software issue. When anything like this occurs, the best solution to the problem is to restart the device. There are many difficulties that may be resolved by just restarting your Android phone, and there is no reason not to give it a go.
2. Switch off Airplane Mode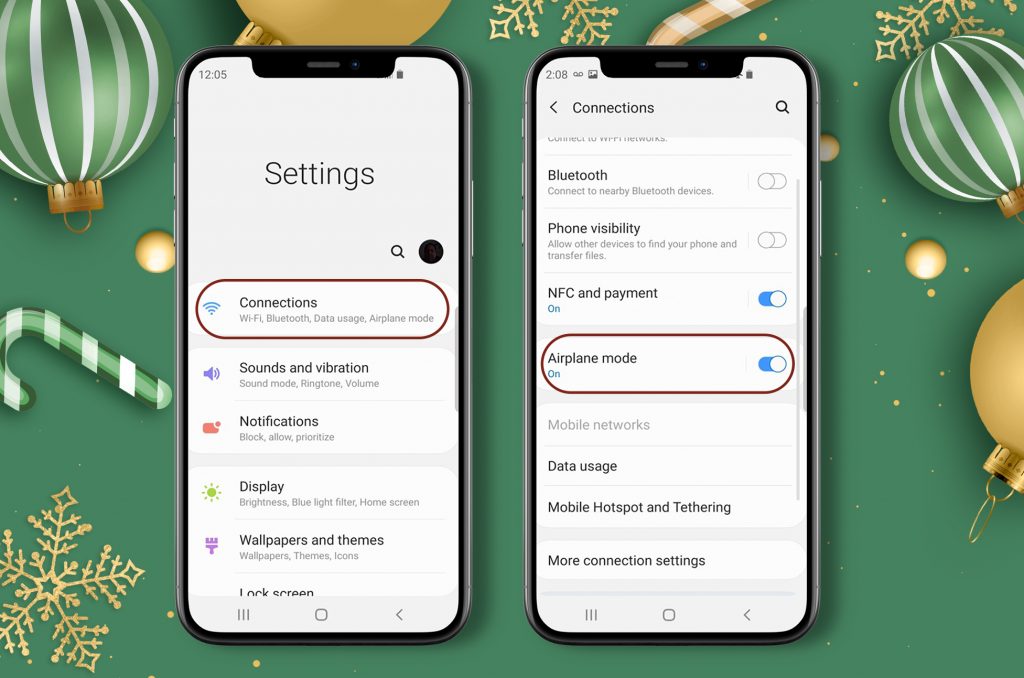 Make sure that airplane mode has been off by going into the settings menu. On both Android and iOS devices, the shortcut settings menu may be accessed in the same way: by swiping down from the top of the screen. Then, check to see whether the airplane button is active. Is it on? If so, press the button once to disable it. When your phone is in "airplane mode," its wireless features are disabled, and you receive no signal.
3. Re-insert Your SIM Card
The majority of problems with networks are related to SIM cards that were not installed correctly. It's possible that this is the issue with your smartphone; if so, re-inserting the SIM card into your phone will solve the problem quickly and easily. This does not call for any technological expertise on your part.
4. Select Your Carrier Manually
By default, your phone will search for your carrier and make the selection for you when it finds it. However, if you are experiencing problems such as no service, you have the ability to change the automated carrier selection to a manual one and check to see if this addresses the problem.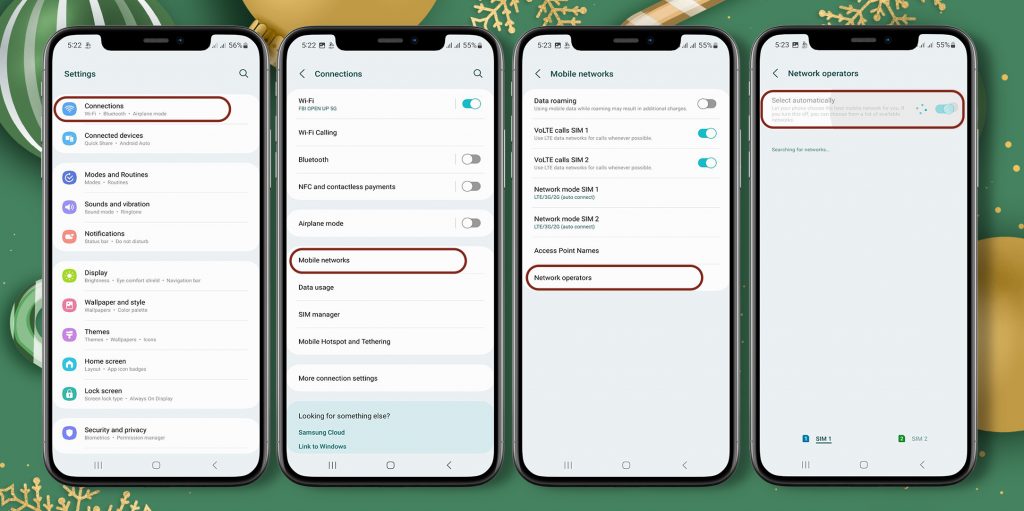 5. Switch SIM cards
Can a bad SIM card make a phone not work? Yes, that's the answer. If your SIM card is in right and you still don't have service, it could be because your SIM card is broken. Your SIM card could be broken, which makes it hard for your phone to recognize it.
One way to fix this is to go to the carrier store nearest you and get a new SIM card. When you do this, you will keep your number. Then, put the new SIM card in your phone, and hopefully, the problem will be fixed.
5. Test for null IMEIs.
Every phone on the earth has an IMEI number, which serves to specifically identify your phone. Sometimes, for unknown reasons, this IMEI number becomes corrupted, making it hard for your carrier to identify your device. Your phone will display the no service error as a result.
Dial *#06# from your phone's dialer to see whether this is the situation with yours. Use another approach described in this post if you see a legitimate IMEI number. You must repair your phone if the IMEI indicates null or invalid.
6. Factory Reset Your Phone
You may try resetting your phone to the factory settings to see if it solves no service on your device.
To access the System settings, open the Settings app.
Select Reset options on the next screen.
Select Completely delete this entry from memory (factory reset).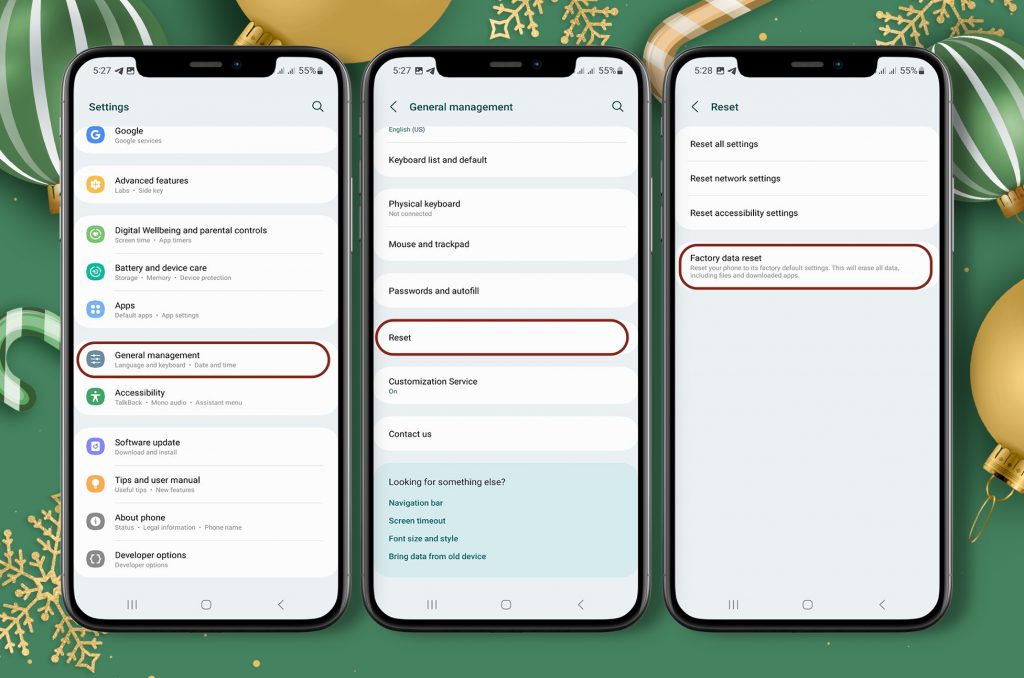 7. Unlocking Your Device

The next step is to call your wireless provider and inquire about local outages, issues with your service plan, and the possibility that your device has been blocked. If your phone is restricted to a certain network provider and you are suffering a No Service, unlocking it may be the solution.
Choose the manufacturer of your mobile device.
Enter the IMEI number for your phone
Enter your email address
Choose the country where the phone is locked.
Check to see whether your payment went through, then wait for an email with a confirmation.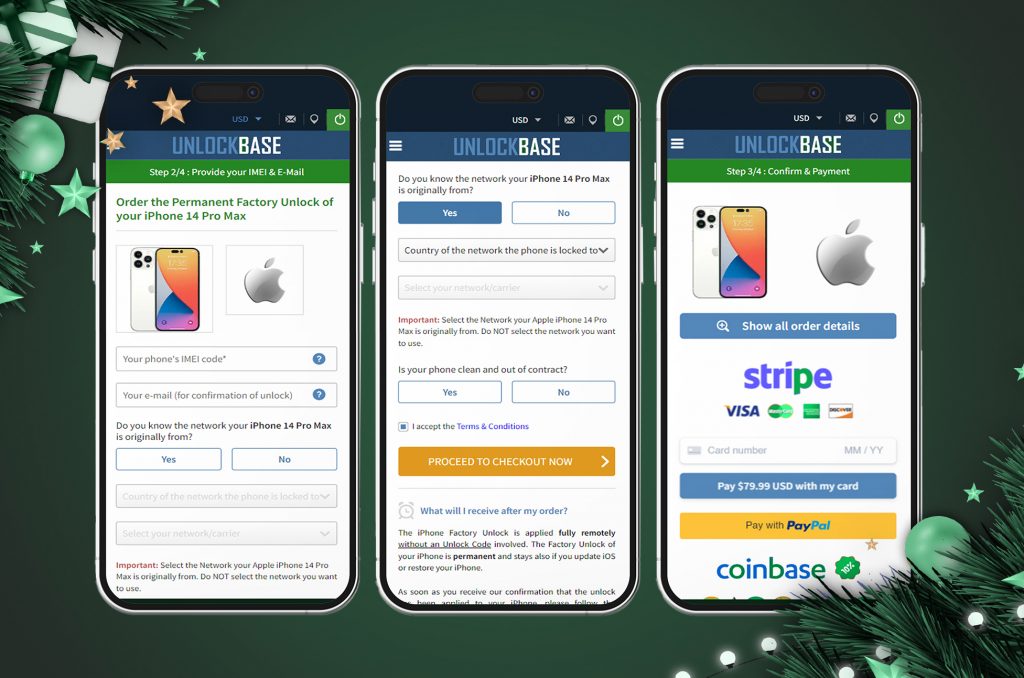 It is considerably easier to complete the procedure with an unlock code. You don't need any specialized equipment or technical knowledge for it.
Please do the following steps:
Remove the original SIM card that comes with your phone
Insert whatever SIM card you want.
A box with an entry field on the screen should instantly appear so you may input the unlock code.
Enter the unlock code that UnlockBase provided for you.

Conclusion

If your Android phone is giving you the "no service" message for whatever reason, using one of the solutions above should hopefully repair the problem. If you can't get network coverage on your device, keep trying different approaches until you discover one that works. Leave a comment below if this raises any concerns or queries for you.
All products, and company names, logos, and service marks (collectively the "Trademarks") displayed are registered® and/or unregistered trademarks™ of their respective owners. The authors of this web site are not sponsored by or affiliated with any of the third-party trade mark or third-party registered trade mark owners, and make no representations about them, their owners, their products or services.