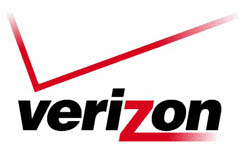 We finally restart the service to Unlock iPhone 2, 3, 3G, 3GS, 4, 4S and iPhone 5 from Verizon USA in 24<> 72 Hours. We tested this new supplier the last  few days with some IMEIs and confirm the phones we submitted was unlocked successfully after run a report using "iPhone Network Finder & Simlock Status". So the service is 100% tested & working !
ONLY CLEAN IMEI ARE SUPPORTED
It needs to have a GOOD ESN. To check if device has a good ESN go to:http://www.checkesnfree.com. On this website, it will have a drop down menu. You will choose the option: Verizon (not PagePlus). You will type the MEID that is 14 digits (IMEI is 15 digits to make it meid remove last digit). Site will tell u if clean or not clean. DO NOT SUBMIT IF NOT CLEAN. After Unlock, these devices will work only overseas, but not in USA.
Also if your IMEI is not recognized here:
http://www.verizonwireless.com/b2c/estore/certifieddevice/cd.
Then it's not supported either !
Tool Name: "Verizon USA – iPhone 2G, 3G, 3GS, 4, 4S, 5 (No USA GSM Usage)"
Turnaround for Delivery: 1<>3 days (Monday to Friday)
Price: $99 or €79 or £65