You can now unlock absolutely all Dell Streak Instantly by Cable, from any network (including O2 UK, or Dell Streak 7 from T-Mobile). All version are supported including Android v2.1 and Android v2.2. Software working with Original USB Cable provided with the phone.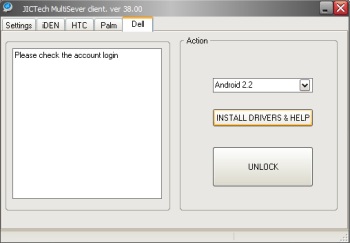 Download: Nextgen Multi Unlock Client (AutoUpdate).exe
After Download make sure the software autoupdate to v38 at least !
To order username and password with 1 Credit to use this software and Unlock your Dell Streak, please log to your UnlockBase account and go to "Cable Unlock" section and then select the tool "Dell Streak Unlock Client (01 Account with 1 LOG)"
Price: 19 GBP *
Turnaround for Delivery: Instant 24/7
* All our price are negotiable if you find cheaper with one of our competitor.