Samsung is renowned for its ground-breaking goods and cutting-edge technologies. The Galaxy Z Fold 5, one of their most popular devices, is anticipated to be released shortly. The newest generation of foldable smartphones, the Samsung Galaxy Z Fold 5, is believed to be even more feature-rich than its predecessor.
Samsung has consistently improved the design of its foldable phones over time. The gadgets have mostly retained their appearance throughout time, although there have been advancements in display technology, durability, new software gimmicks, and more. Of course, the inside hardware is always being improved, with stronger SoCs and better cameras being two obvious examples. The Galaxy Z Fold 5 is already being described as Samsung's most admired foldable device in this year's speculations. Here is what we currently know.
Is the Samsung Galaxy Fold 5's release scheduled?
Since the initial Galaxy Fold debuted in 2019, Samsung has constantly released more foldable phones. Therefore, there is no reason to think Samsung won't introduce another line of folding phones this year. In fact, the CEO of Samsung's mobile division recently predicted that by 2025, shipments of the company's foldable phones might surpass those of its S series flagships. The firm desires for its flexible line to establish itself as the "new standard" for cell phones. Additionally, the Galaxy Z Fold 5 is already the subject of several speculations (more on that later)
Samsung hasn't yet announced the release of the Galaxy Z Fold 5 as of yet. We don't anticipate the firm to make any announcements on the new foldable until a few weeks before debut
Samsung Galaxy Fold — March 20, 2019
Samsung Galaxy Z Fold 2 — August 5, 2020
Samsung Galaxy Z Fold 3 — August 24, 2021
Samsung Galaxy Z Fold 4 — August 10, 2022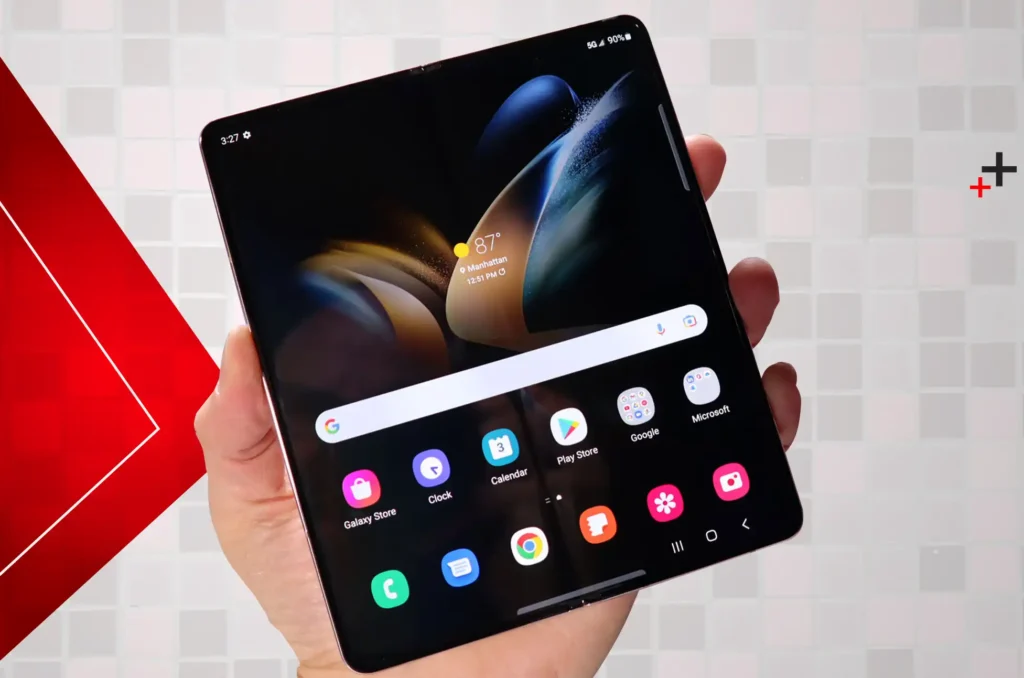 Like routine, the Galaxy Z Fold 4 debuted on August 10, 2022. The Z Fold 3 was released in August as well, but closer toward the month's conclusion. If Samsung follows its regular timetable, the Galaxy Z Fold 5 should be unveiled somewhere in the middle to end of August. The phone should begin to be sold within the next two weeks.
There is no evidence to suggest that Samsung is behind schedule with the release of the new foldable. Although there are currently chip shortages affecting smartphone OEMs, we don't anticipate it to have an influence on Samsung's plans.
Features and specifications for the Samsung Galaxy Z Fold 5
Design
The Samsung Galaxy Z Fold 5 is anticipated to resemble the Galaxy Z Fold 3 in terms of appearance. Users will enjoy a bigger screen than a typical smartphone thanks to its foldable screen, which folds out like a book. The Fold 5 is said to have stronger hinges and greater screen protection than its predecessor, making it more robust. The phone will probably have a small appearance and be offered in a variety of colors.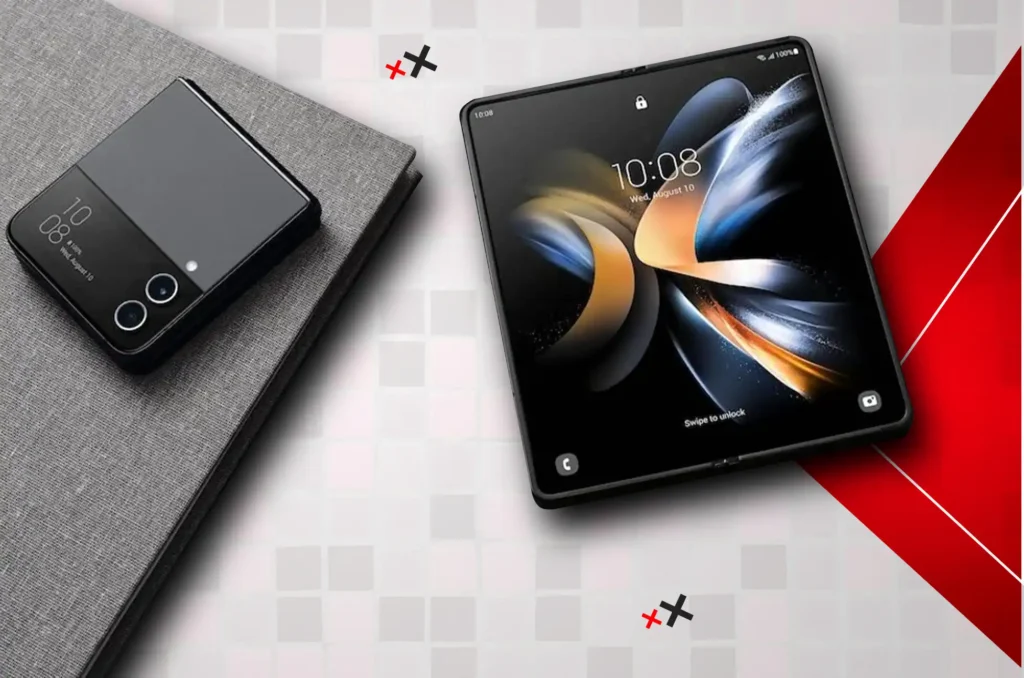 The latest reports suggest that the company is incorporating a teardrop-style hinge, which bears a striking resemblance to the hinge design featured on the OPPO Find N2 and the Motorola Razr 2022. Ensuring that the two sides of the display close flat on top of each other when the device is folded is crucial.
Display
The highly anticipated Fold 5 boasts a remarkable 7.6-inch foldable display. With its large display, users can expect to be fully immersed in their viewing experience. The phone is also said to be IP68 certified for water and dust resistance.
Camera
The camera specifications of the phone are perhaps the most significant rumor. The upcoming Galaxy Z Fold 5 is rumored to feature a 108 MP primary camera, a 64MP 2x telephoto lens, and a 12MP wide-angle lens according to recent reports. In today's blog post, we'll be discussing the impressive camera specs of the latest smartphone release. With a 50 MP main camera, 12MP ultrawide sensor, and 10MP telephoto camera, this device is sure to capture stunning photos from any angle. Keep reading to learn more about this exciting new feature. New image sensors are expected, but it is uncertain whether they will be available for all cameras or only certain lenses.
Hardware and Performance
The Galaxy Z Fold 4 is equipped with the Snapdragon 8 Plus Gen 1 SoC, courtesy of Samsung. Qualcomm may announce a Plus variant of the Snapdragon 8 Gen 2 around May this year. We can expect the Galaxy Z Fold 5 to feature the latest SoC.
The upcoming Galaxy Z Fold 5 is expected to feature a Snapdragon chipset, likely the Snapdragon 8 Gen 2 found in the Galaxy S23 lineup.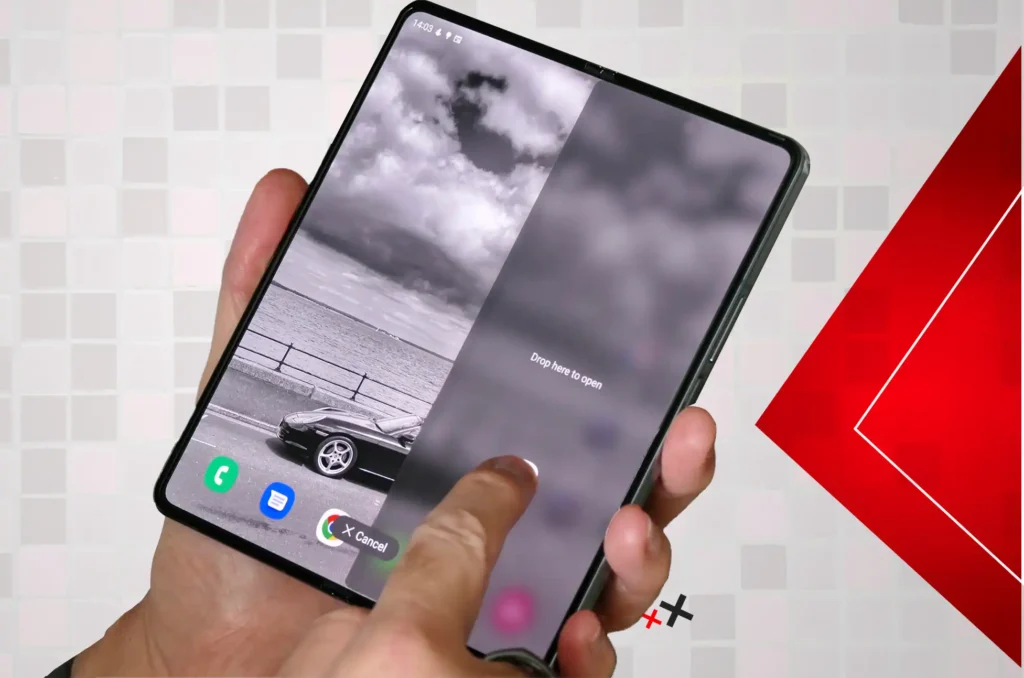 Price and Availability
The Galaxy Z Fold 3 and Galaxy Z Fold 4 were both launched with a price tag of $1,799. It is unlikely that Samsung will reduce the price of the Galaxy Z Fold 5 any further. It is unlikely that Samsung will price the new foldable device higher than its previous models. In light of the current state of the global economy, it is particularly important to consider certain factors. Samsung's decision to raise smartphone prices and further limit accessibility to its flagship foldable device could potentially be detrimental.
As of now, there have been no pricing leaks for the Galaxy Z Fold 5. This article will be updated as soon as more information becomes available.
Conclusion

The upcoming Samsung Galaxy Z Fold 5 is expected to be a remarkable device with a range of cutting-edge features. The upcoming smartphone is expected to revolutionize the market with its larger foldable display, powerful processor, and enhanced camera system. The Samsung Galaxy Z Fold 5 is a smartphone that boasts the latest technology, although its price may deter some potential buyers.
All products, and company names, logos, and service marks (collectively the "Trademarks") displayed are registered® and/or unregistered trademarks™ of their respective owners. The authors of this web site are not sponsored by or affiliated with any of the third-party trade mark or third-party registered trade mark owners, and make no representations about them, their owners, their products or services.