How often have you wished there was a foolproof method to make your samsung galaxy a13 unlocked without having to pay a dime or risk damaging your cherished device's warranty? In this article, we will show you how to use UnlockBase, a service that promises to unlock your Samsung phone in under 3 minutes. This IMEI unlocking method works permanently.
Samsung Galaxy A13 Unlocked Advantages
Getting your Samsung Galaxy A13 unlocked is a smart move that will open up a world of possibilities for you. If your Samsung Galaxy A13 is unlocked, you can switch to a different carrier and switch between different plans and prices whenever you like.
When you travel outside of the country with your Samsung Galaxy A13 unlocked phone, all you need is a local SIM card in addition to your phone. This is the smartest approach to make local calls without incurring the excessive fees that come along with using roaming services. Additionally, if you ever choose to sell your Samsung Galaxy A13 unlocked phone, you will be able to fetch a higher price for it. Unlocked cells mean higher cash at resale. Not to mention the fact that it's possible to sell it in other countries.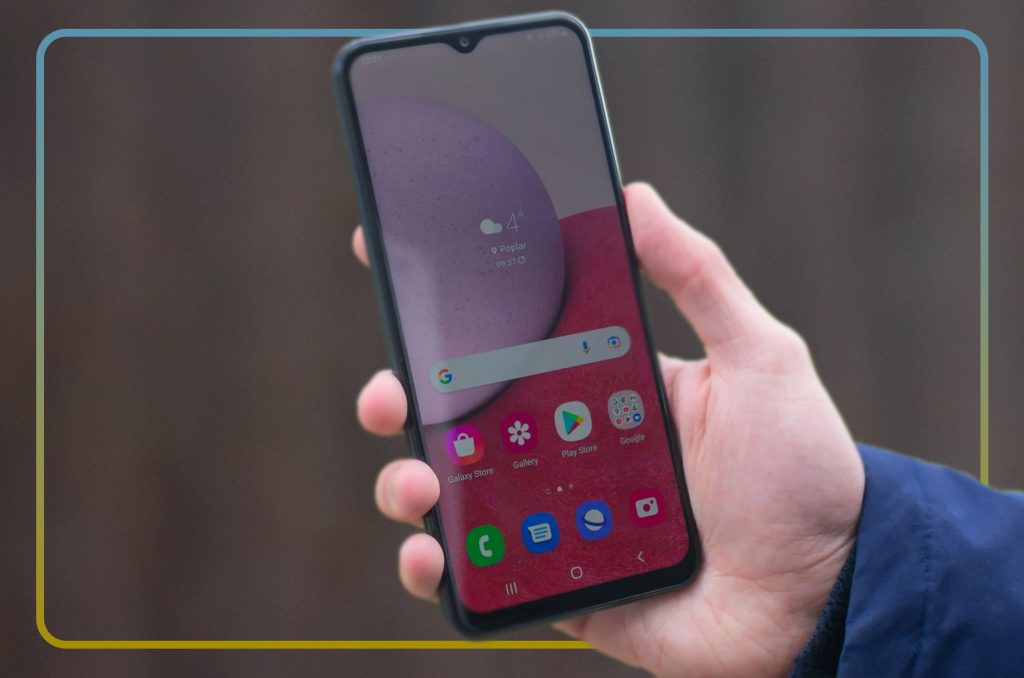 Easy steps to have your Samsung Galaxy A13 Unlocked
You can have your Samsung Galaxy A13 unlocked with a code in a lot less time than you might think. In this case, you don't even need an advanced level of education or expertise. Here are the steps you need to do.
Get your unlock code from https://www.unlockbase.com/unlock-phone/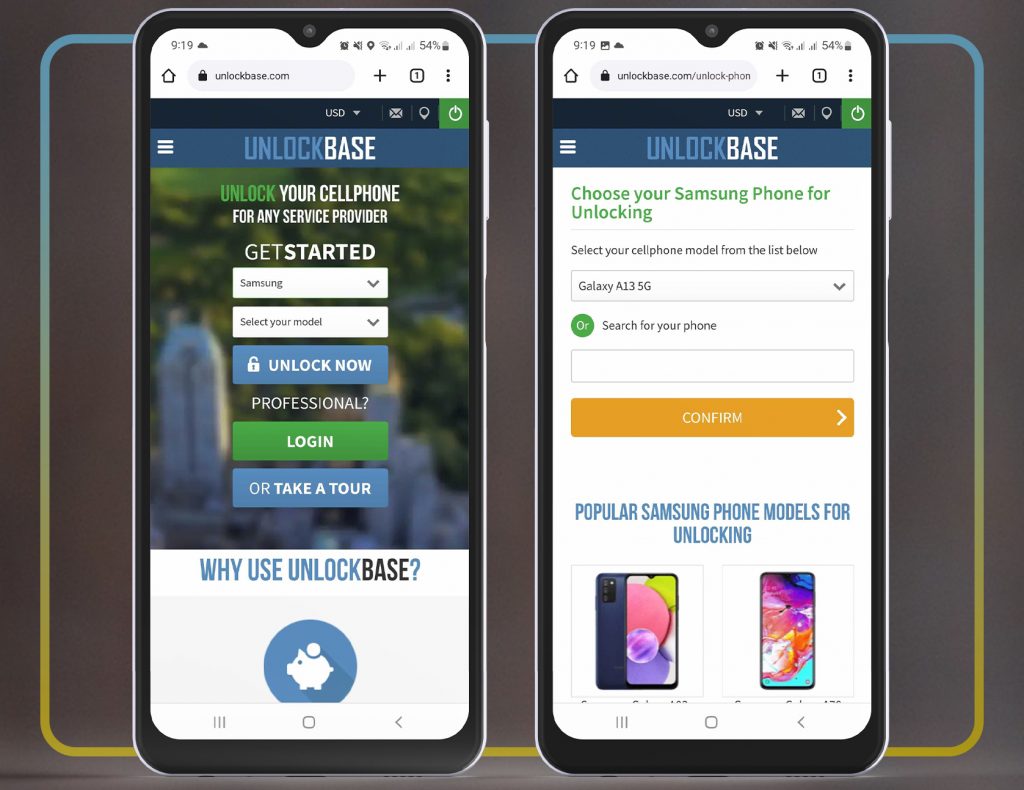 Acquiring an Unlock Code by Purchasing It from Unlock Base
Enter the IMEI number for your phone.

Please provide your email address so that we can confirm your submission.

Select the country to which the phone is locked.

Choose your preferred network and provider.

Verify that the payment was successful, then check your email for further instructions.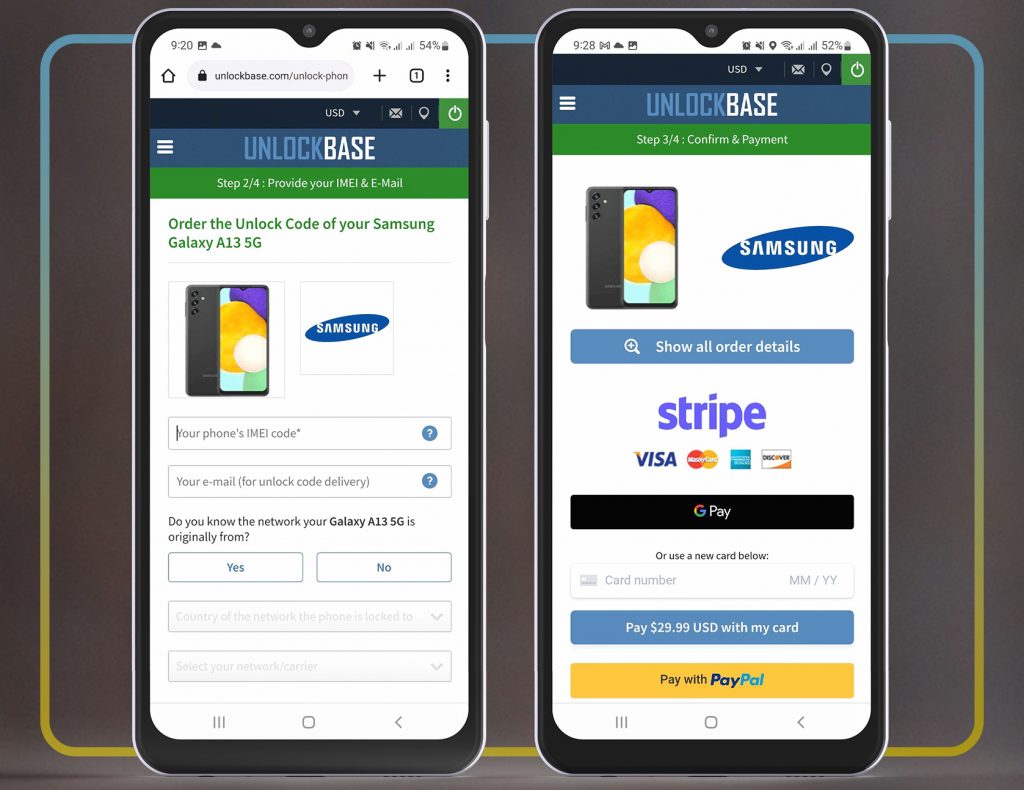 After your purchase has been processed, your IMEI will be marked as whitelisted in Samsung's IMEI database. This will provide you with a permanent official unlock, guaranteeing that your warranty will not be invalidated and allowing you the opportunity to update to the most current version of OS on an ongoing basis. If you do this, your warranty will not be voided.

As soon as you have gotten confirmation from us that the unlock has been applied to your iPhone, please make sure you comply with the procedures that are indicated below:
Turn on your Samsung phone while utilizing a SIM card that will prevent you from using the phone normally. If the network that the SIM card comes from is different from the network that your phone was initially locked to, then the SIM card will not be "recognized" by your phone. It is not necessary for the SIM card to come from the same network operator as the one you wish to use in the future, or can it be from any network provider located anywhere in the world.
After you have obtained the unlock code, you will be able to unlock your phone by entering the code that you have received from UnlockBase. This means that there are no longer any limits placed on your phone in any way.
You are now able to use your iPhone with any network provider of your choosing, regardless of where on the world you might be located.
Conclusion
Once your Samsung Galaxy A13 has been unlocked, the security measures that Samsung normally uses to protect its customers' devices are no longer effective. Whether or not the firmware is kept up to date, the device will never again become unresponsive or freeze. We are able to unlock your phone for you, despite the fact that your carrier may have stated that it cannot be unlocked. Please leave your comments in the space provided below, and we'd love to hear what you have to share.
All products, and company names, logos, and service marks (collectively the "Trademarks") displayed are registered® and/or unregistered trademarks™ of their respective owners. The authors of this web site are not sponsored by or affiliated with any of the third-party trade mark or third-party registered trade mark owners, and make no representations about them, their owners, their products or services.