Oct. 21
2021
iPhone 6 : Cellular Update Failed and No Service Problem
iPhone

When an iPhone is unable to connect to a cell network, a "No Service" message appears in the upper left corner of the screen, where the carrier or reception signal is usually displayed, and an alert message appears on the iPhone screen that says "Cellular Update Failed – Your iPhone cannot make or receive calls or access cellular data until it has been updated."
We'll show you a couple solutions to try to get cellular data and cell service working again on an iPhone that's experiencing these issues.
Ways to fix your iPhone 6 Cellular Update Failed and No Service Problem
You can use your iPhone with several carriers after you unlock it. It's possible that your iPhone is carrier-locked. You can use your iPhone with several carriers after you unlock it.
1. Check your coverage area
Go to Settings, then Cellular or Mobile Data to switch cellular data on or off. Settings > Cellular Data may appear if you're using an iPad.

Make sure your smartphone is set up for data roaming if you're traveling internationally. Data Roaming can be found under Settings > Cellular > Cellular Data Options > Data Roaming.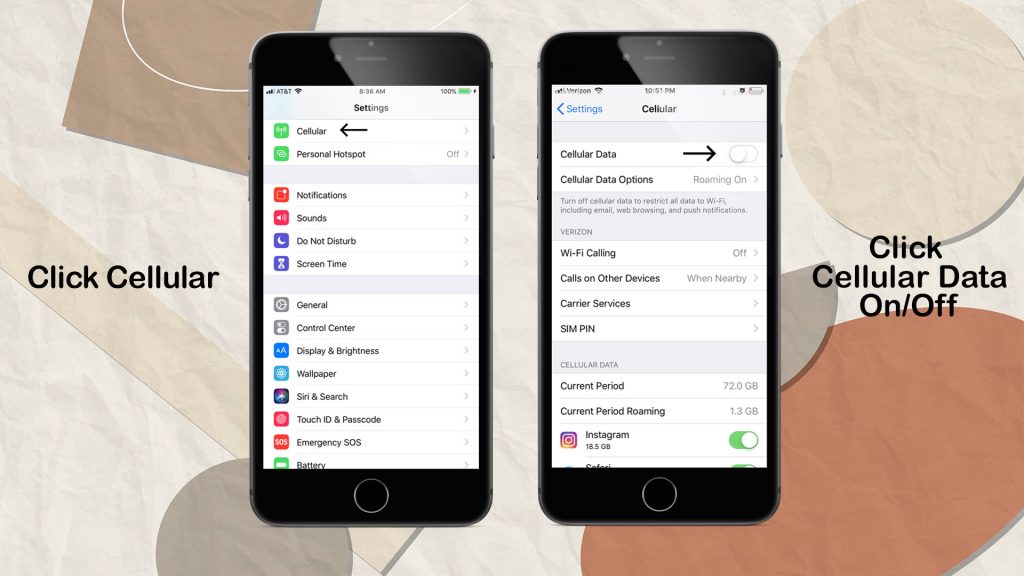 2. Restart your iPhone or iPad
3. Check for a Carrier Settings update
To check for and install a carrier settings update manually, follow these steps:
Make sure your device is connected to the internet via Wi-Fi or cellular service.

Select Settings > General > About from the drop-down menu. You'll notice an option to update your carrier settings if an update is available.

Tap Settings > General > About and look next to Carrier to view the version of carrier settings on your device.

You must download the carrier settings for your new carrier if you insert a new SIM card into your iPhone or iPad.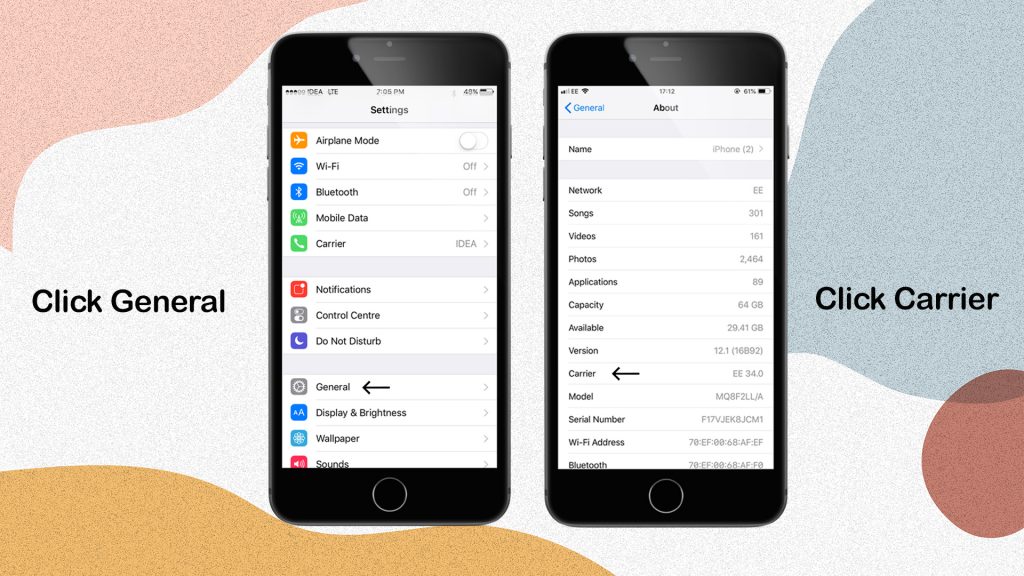 4. Reset your Network Settings.
Reset Network Settings by going to Settings > General > Reset > Reset Network Settings. This also resets any previously used Wi-Fi networks and passwords, cellular settings, and VPN and APN settings.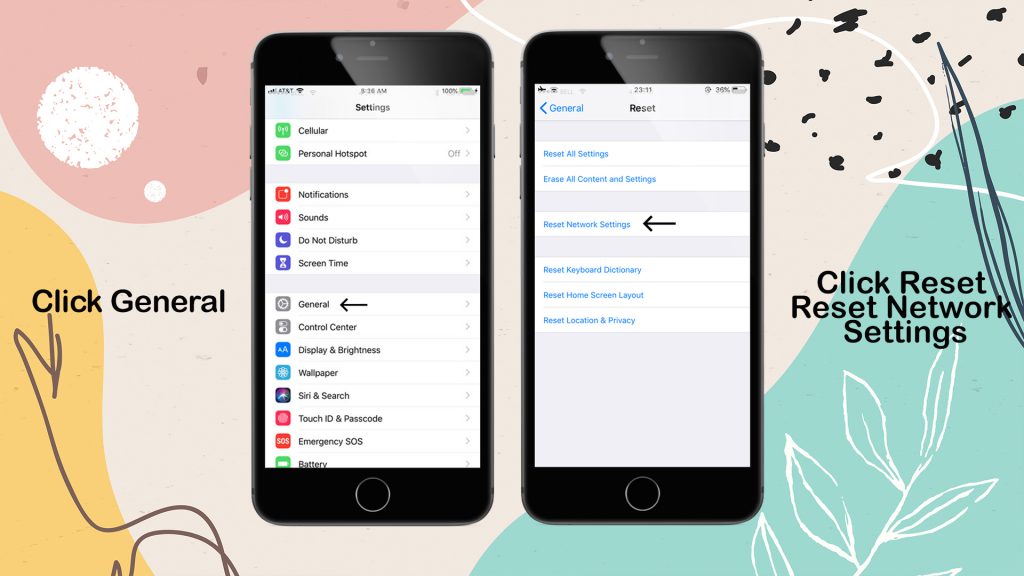 5. Update your iPhone or iPad
Install the most recent version of iOS on your iPhone or iPad.
6. Unlock Your Phone Using UnlockBase unlocking Service
If you tried the above steps and you continue to experience iPhone Cellular Update Failed, You still Experience No service after trying all the methods above, Maybe your phone is locked by your carrier. you may want to try the following additional troubleshooting steps:
You can check your phone if it's lock or not Here's a quick guide on how to check it : https://www.unlockbase.com/blog/phone-unlocked-heres-figure-one/
If you found out that your phone is locked and If you are not 100% which network your iPhone is originally from, then please order first an iPhone GSX Network Check report.
If you have the details you need you can now go to the unlocking phase : https://www.unlockbase.com/unlock-phone/iphone/iphone-6/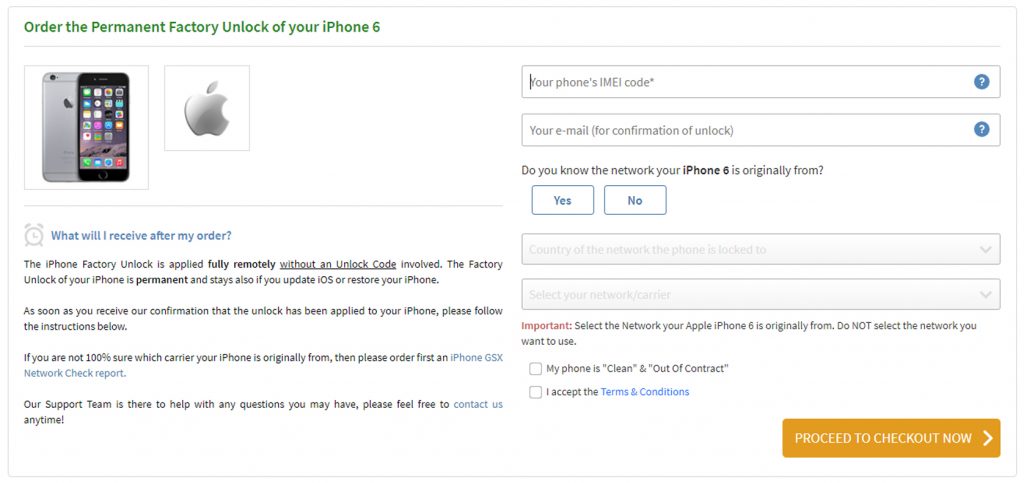 Without the use of an Unlock Code, the iPhone Factory Unlock can be completed completely remotely. Your iPhone's Factory Unlock is permanent, and it will remain so even if you upgrade iOS or restore it.
Please follow the instructions below as soon as you receive confirmation that the unlock has been applied to your iPhone:
1. Insert a non-accepted SIM card into your iPhone and turn it on. If the SIM card you're using isn't from the initial network your iPhone was locked to, it'll be marked as "non-acceptable." The SIM card can be from any network carrier in the world, and it doesn't have to be the same SIM card you'll use in the future.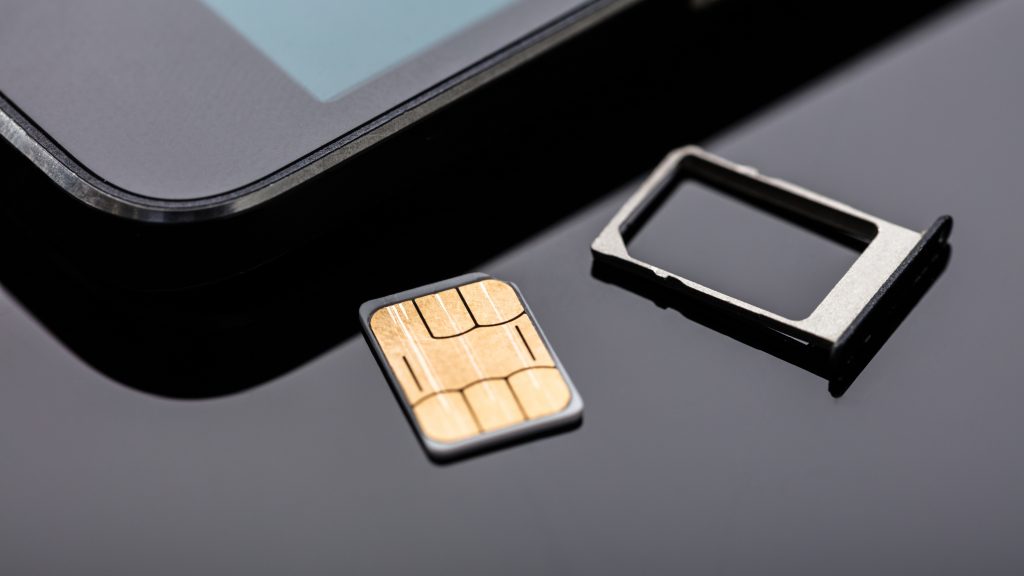 2. Your iPhone will be activated with your new SIM Card automatically. That indicates that your iPhone is now completely unlocked.
3. Your iPhone can now be used on any network carrier in the world!
Conclusion
If you take the safe and legal route, you can fix your iPhone 6 Cellular Update Failed Problem for smoother communication. You may have to pay a little money, but it will be for the benefit of your phone, and you will be able to take advantage of the convenience that an unlocked handset may bring you on your most exciting vacations abroad.
Did the preceding tips help you reactivate your iPhone's cellular data and cellular connectivity? Did this fix your iPhone's "No Service" issues and the "Carrier Update Failed" error messages? Is there another way for you to fix these issues with your iPhone service? Please let us know in the comments section below.