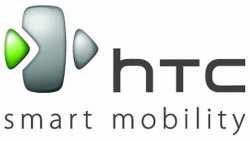 We recently launched a new service "HTC Factory Codes (New Records)" – this service serves the purpose of when there is a code not found using, "HTC, SPV, Qtek, Xperia, Android, Palm Pro… ",
As the supplier stopped updating the Database since 2nd February 2010, so if your HTC was produced after 2nd Feb 2010, this service is definitely for you!
The reason why this wasn't promoted earlier was the fact the service was taking about 24 hours, now this is INSTANT 24/7! – therefore making it an hot service to use and to advertise !
The most common phones used for this service is, HTC HD2 (specially the one from T-Mobile US), HTC Legend, HTC Desire, HTC Magic, HTC Hero , HTC Touch HD2, HTC Touch, HTC Touch HD2 Leo, HTC LEO, T-Mobile G1, HTC HD, HTC Tattoo, T-Mobile myTouch 3G, HTC Bahamas, HTC G1, HTC Touch PRO.
Price:  19 EUR or 25 USD or 18 GBP*
Price is negotiable if you find cheaper with one of our competitors!