There was a significant probability that you would have to unlock your Samsung Galaxy Z Fold 4 without the help of the carrier you were using at the time if you wanted to do so to move carriers. This is because unlocking your cell phone is necessary when changing providers. You might check UnlockBase for the unlock codes for your Samsung Galaxy Z Fold 4.
To unlock your Samsung Galaxy Z Fold 4, you must be aware of the following information:
Ways to establish if your Samsung Galaxy Z Fold 4 can be unlocked

How to unlock your Samsung Galaxy Z Fold 4's carrier.
Am I able to unlock my Samsung Galaxy Z Fold 4?
Before continuing, you must confirm that your Samsung Galaxy Z Flip 4 2022 can be unlocked. Postpaid phones are devices acquired from a network provider with a two-year contract. You will need to wait until your plan is no longer contract-based if you wish to unlock your phone before your contract expires. If you are prepared to pay an early termination charge to end your contract, there is an exception to this regulation. However, devices as recent as three months may be unlocked with UnlockBase.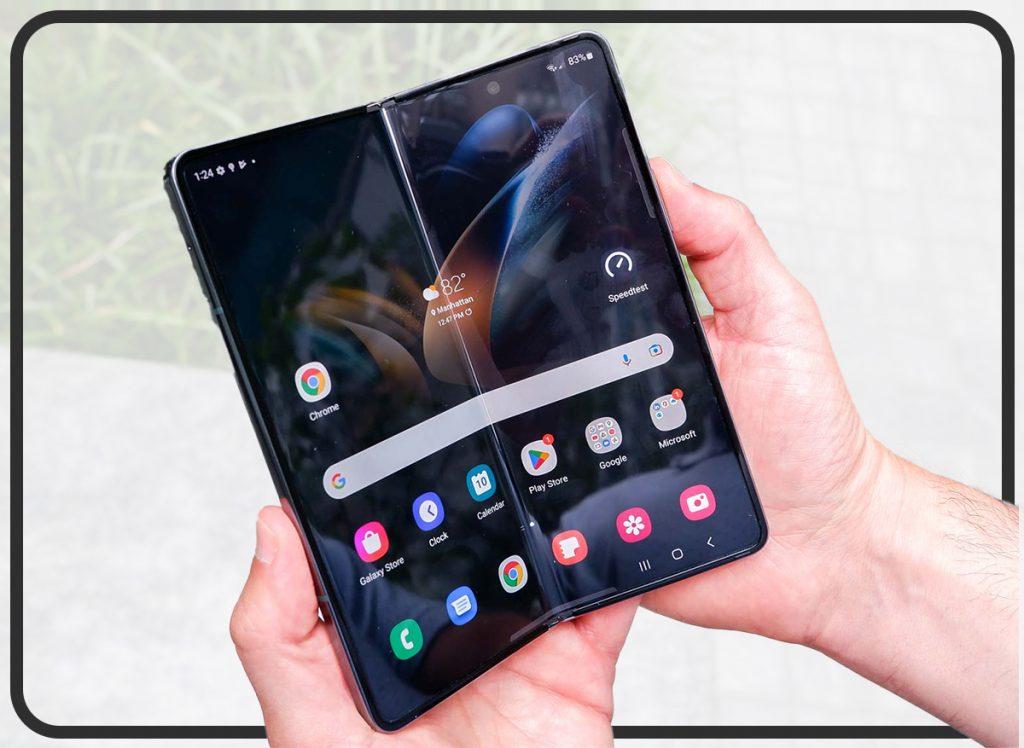 What advantages do I get from unlocking my Samsung Galaxy Z Fold 4?
Owning an unlocked Samsung Galaxy Z Fold 4 has several benefits, including the flexibility to switch wireless service providers whenever you choose. Inserting a new SIM card and activating the service are all required. This is great since it prevents you from being forced to utilize a single service provider just because you can't afford to buy a new phone.
This adaptability might also help those who go overseas. Utilizing a local cellular provider is often more affordable while traveling abroad. You may easily take out your old SIM card and put a new one from a nearby provider in your phone. Instead of utilizing a service from a US carrier that necessitates roaming on a foreign network, switching to a local service provider will allow you to receive a new local number and save money on domestic phone calls and web surfing.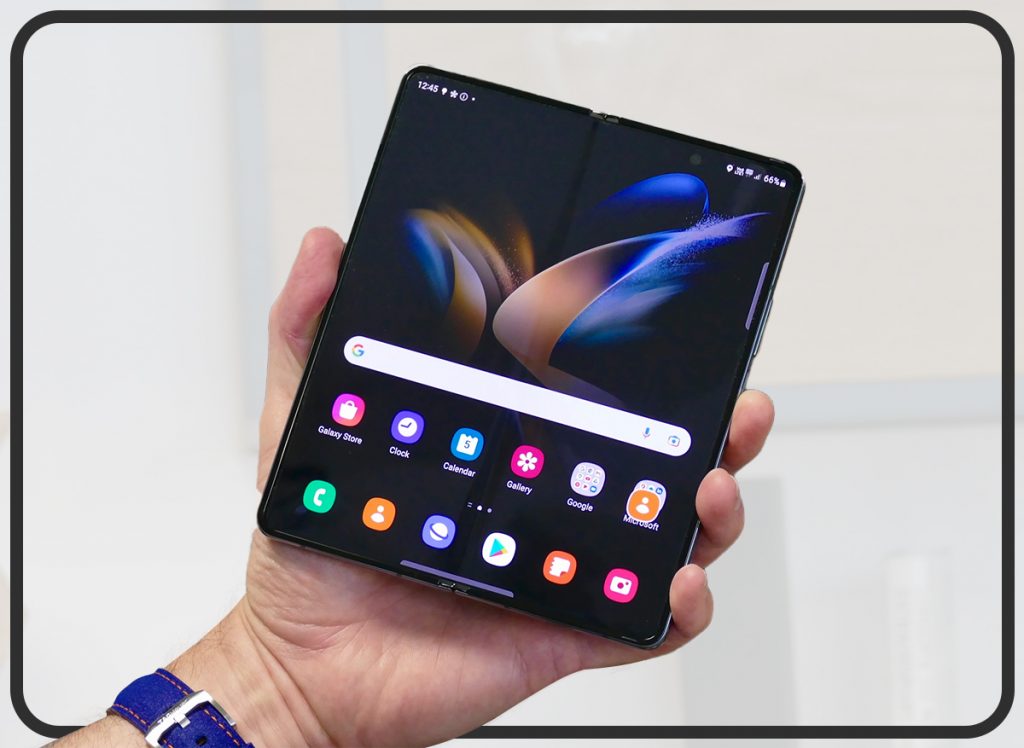 Unlocking Your Samsung Galaxy Z Fold 4
Utilizing an unlock code for a Samsung Galaxy Z Fold 4 locked phone is easier than you would imagine. It does not need any equipment or knowledge. Please take the following steps:

Choose the manufacturer of your mobile device.
Enter the IMEI number for your phone
Enter your email address
You will be allowed to choose the country where the phone is locked.
Select the network or provider to which the phone is locked.
Check to see whether your payment went through, then wait for an email with a confirmation.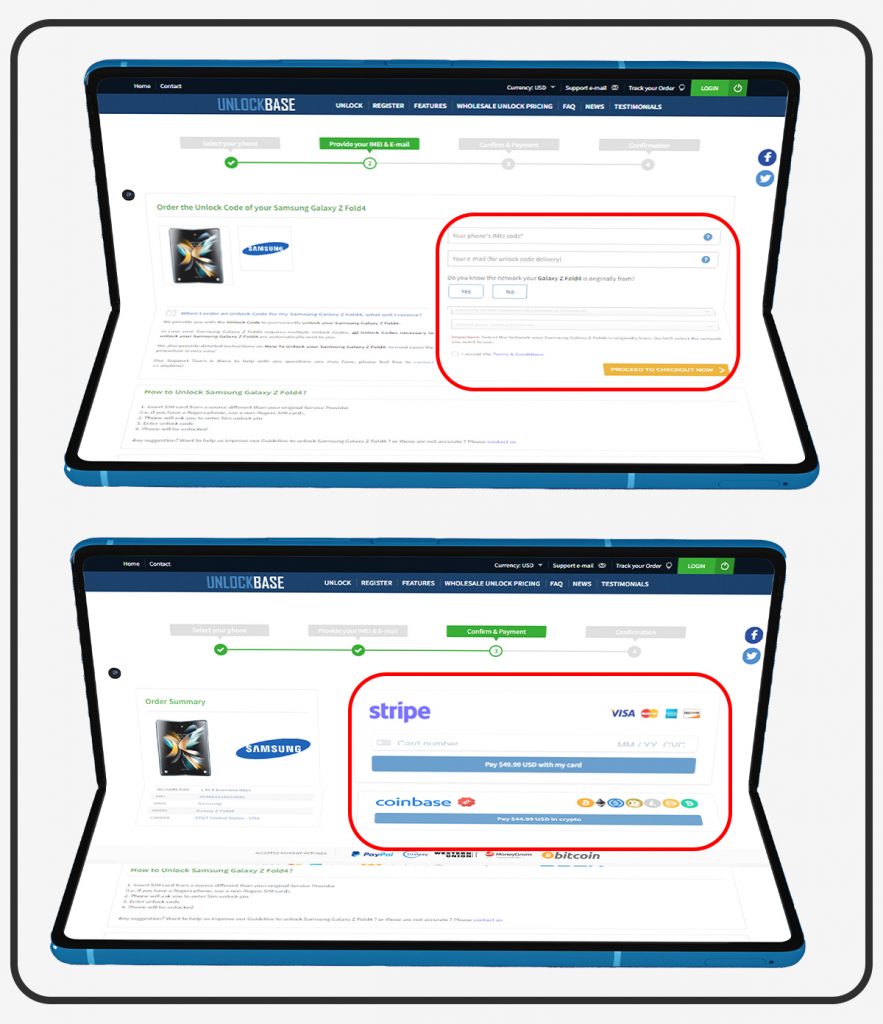 Using an unlock code for Samsung Galaxy Z Fold 4 makes the process much simpler. It doesn't need any special tools or expertise on your part.
Please perform the following procedures:
Remove the original SIM card that comes with your phone
Insert whatever SIM card you want.
A box with an entry field on the screen should instantly appear so you may input the unlock code.
Enter the unlock code that UnlockBase provided for you.

That is all that needs to be said. You may use your unlocked Xiaomi Mi 11 Ultra phone with any network, no matter where you are.
Conclusion
At some moment or another, each of us has felt as if we were taken advantage of by a phone contract. If you were ever to go outside of the country, we would have an even more compelling reason to begin ratcheting up the prices.
Unlock your phone right now to release the full potential of your device! Leave a comment below and let us know if you have any additional suggestions if you do!
All products, and company names, logos, and service marks (collectively the "Trademarks") displayed are registered® and/or unregistered trademarks™ of their respective owners. The authors of this web site are not sponsored by or affiliated with any of the third-party trade mark or third-party registered trade mark owners, and make no representations about them, their owners, their products or services.