Mar. 12
2015
Are You Stuck in a Contract? Learn How to Unlock Your Huawei Phone to Get Out of It  
Huawei, IMEI Unlock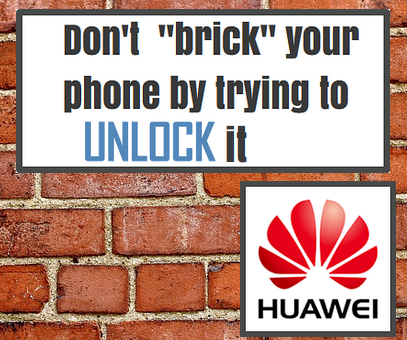 Huawei has a slew of top-of-the-line phones.  Take for instance the P7.  This finely-crafted phone might not be as powerful and bold as the Samsung S5, but when compared to other phones in its same class and price range, it definitely tops the list.  At only 6.5mm thick and weighing only 4.37 ounces, this phone easily fits into your pocket.  And don't forget about the amazing camera and display screen.
As grand as the Huawei P7 is, or any other Huawei phone, service on the phones will of course be largely influenced by your carrier.  If you have found yourself stuck in a contract that serves the purpose of nothing less than a burden, then take comfort in knowing that you can unlock your Huawei phone and switch carriers.
Tips for Unlocking Your Huawei Phone
The exact way to go about unlocking your Huawei phone will depend on the model that you have.  No matter the model, though, you will need an unlock code.  When acquiring this code, make sure it comes from a trustworthy source, or you might end up "bricking" your phone, meaning it will be permanently locked to your current carrier.
Also, make sure that you have step-by-step instructions for unlocking your phone according to the model that it is.  If you go about unlocking the phone the wrong way, this can lead to a loss of data and files as well as "bricking."  On most models, you will have only three attempts to enter the unlock code.
To get an unlock code, you will need to give the source through which you're acquiring the code and the IMEI number off of your phone.  This number is usually found under the battery in the phone.  On many Huawei phones, you will need two to four codes altogether (all of which come together when you get an unlock code): Network code, Service provider code, subset Unlock PIN, and/or Counter Unlock code.  If at any time throughout the unlocking process your phone displays "simlock block unlock reset key," then you will enter the Counter Unlock code.
Once you have completed the necessary steps involved in unlocking your Huawei phone, you can then use the phone on any compatible network carrier.  If you have further questions about unlocking your phone, don't hesitate to contact UnlockBase today.