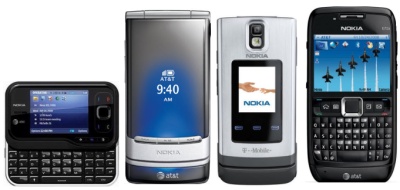 After a 4 months witout service for Nokia BB5 locked on the AT&T / Cingular U.S.A network, we are happy to inform you that we have finally found a new supplier who can provide codes within 5<>14 days.  The price is still expensive, but negotiable if you have large quantity.  However, there are many requests on these, especially for the Nokia E71x, 6750 Mural, Nokia 6650D and 6790 Surge.  For these four, you can charge up to 55 USD to your customers for Unlocking !
To use this service :

1 – Log in your UnlockBase account
2 – Go to "IMEI Unlock" section
3 – Select tool "AT&T USA – Nokia BB5"
Price : 30 Euro or 35 USD or 25 GBP but if you find cheaper or have large quantity, just contact us by e-mail to negotiate better rates !