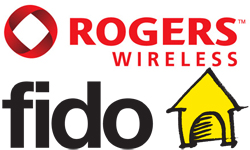 We just add a new service to Unlock iPhone from Rogers & Fido Canada, including the iPhone 5 in less than 4 working days.  This service is much cheaper than the previous service but in some situation it fail giving confirmation of unlock (Not Found). In this case you can still use a second option the previous service.
Tool Name: Fido & Rogers Canada – iPhone 2G, 3G, 3GS, 4, 4S (Service 1)
Tool ID: 472
Price: $89 or €69 or £59
Warning: Both Rogers and Fido Canada are supported BUT you need to run all IMEI with "iPhone Network Finder & Simlock Status" before place an order using this service and check if it show "Next tether: Fido Flex". If it show this then YOU MUST NOT SUBMIT the IMEI as it won't be unlocked and the supplier will charge and not Refund.